video game
Shaders for Minecraft: the best shaders and how to use them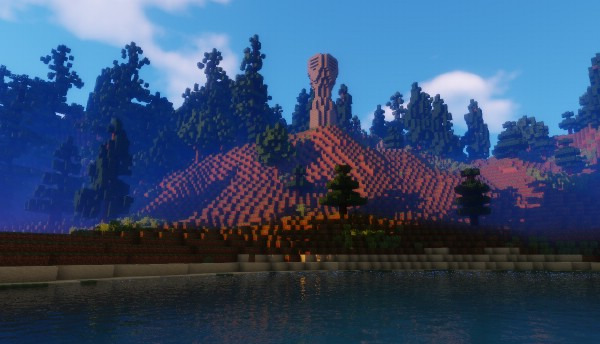 The Shaders or shaders in Minecraft are a type of mods created for the game in order to provide visual enhancements to finish the game. Since many of the shaders are created by fans and programmers immersed in this medium, it is to be expected that not all of them offer an equally spectacular finish. However, the truth is that there are some options that dazzle and completely change the appearance and visual impact of the video game.
In this sense, thanks to shaders, it is possible to improve the movement and appearance of water, shadows, lighting and other aspects of this type. If you want to try some of the best shaders for Minecraft and learn how to install them in the game, you just have to keep reading.
Best Shaders for Minecraft
It is time to go on to collect some of the best shaders that you can have and use in Minecraft, remember that they are all free and that you can download them without any inconvenience to use them from Optifine.
Sildurs Vibrant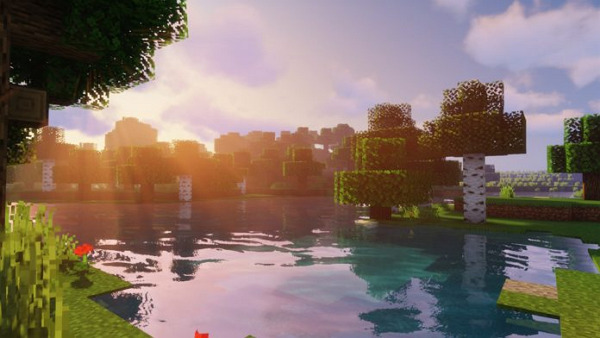 He is known in the mining community as one of the most dazzling shaders in terms of lighting and organic appearance. Without a doubt, it is capable of giving Minecraft a complete face lift. Because of this, it may not be compatible with low-end computers, but luckily, the developers took it upon themselves to support optimization options that allow you to fine-tune the effects to achieve the best possible performance.
Download
Nostalgia Sheader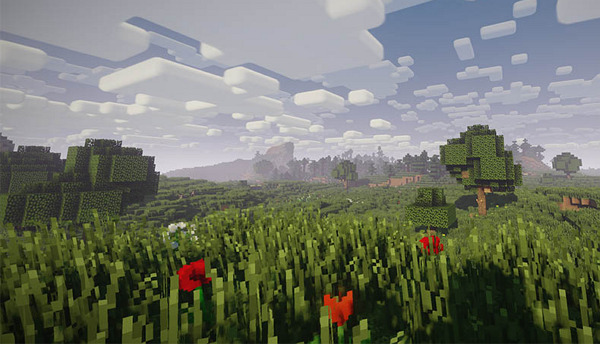 As its name indicates, it is a shader that seeks to emulate the textures of the classic versions of Minecraft. Of course, at the same time it provides a modern and distinctive touch that significantly enhances the gaming experience. With Nostalgia Sheader, don't expect stunning graphics or glaring shadows. Instead, immerse yourself in a unique gaming experience that will make you feel like you're traveling back in time.
Download
ProjectLUMA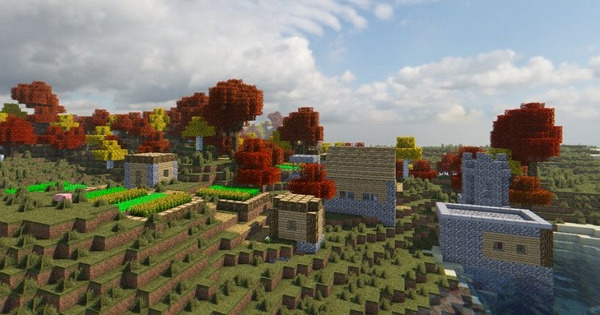 ProjectLUMA is another of the shaders created that has had the greatest impact on the gaming community. The reason for this is simple: it is a powerful visual enhancer that is capable of delivering dramatic visual changes without significantly compromising computer performance. Thus, you do not need a high-end PC to enjoy an amazing graphic finish thanks to ProjectLUMA.
Download
Continuum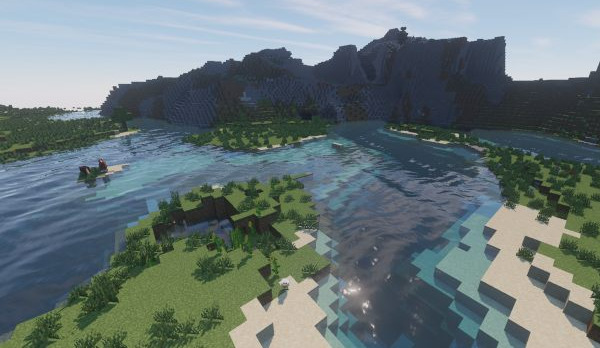 Again a shader capable of turning the natural essence of Minecraft into a completely different experience. With this sheaders you will be able to make Minecraft look like a next generation video game. Continuum makes use of ray tracing to process hatches in a unique way. In addition to this, the textures and sensations that it leaves when playing are a real madness. Without a doubt, an option to consider if your PC is capable of running it!
Download
BSL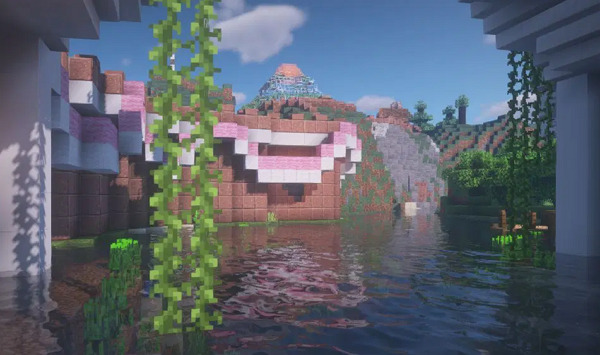 If you've heard of sheaders, you've probably heard of BSL as well, as it is one of the best shaders out there (if not the best), and its popularity speaks for itself. In addition to this, it is a favorite of streamers and the reason is simple: Nature, lighting, clouds, water and practically everything looks spectacular thanks to BSL. Without a doubt, an option that everyone should try sometime.
Download
Vanillaplus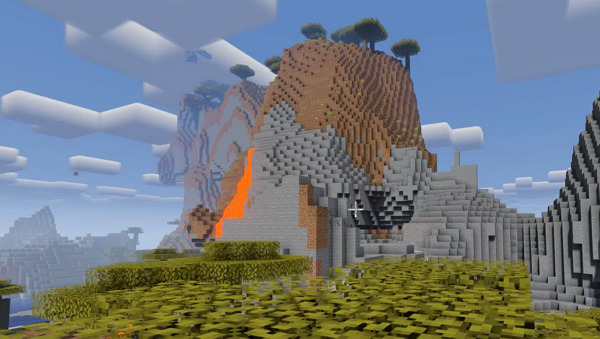 It is a version slightly similar to BLS, being more of a shader focused on being more "friendly" with users with low and mid-range PCs. In this sense, it does offer consistent visual improvements, while maintaining that traditional Minecraft essence. Do you have a fairly limited PC? Then you can try Vanillaplus and you will see major improvements without affecting the performance of the game.
Download
SEUS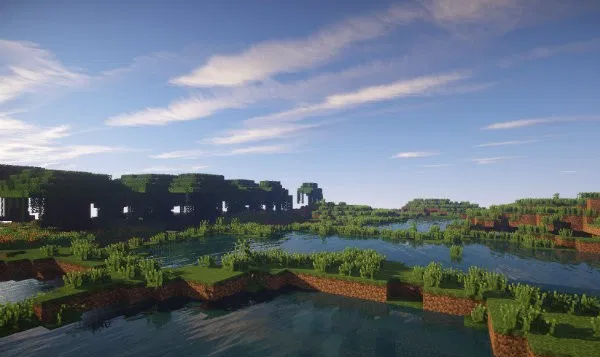 Like BSL, SEUS is one of those shaders for Minecraft that generates the greatest visual impact from the first minute. It is certainly an option that takes full advantage of graphics cards, and it is that it has ray tracing technology, which provides a use of shadows and light that is simply spectacular. Also, the colors, textures, contrasts and other effects in SEUS, make Minecraft look at the height of last generation titles.
Download
KUDA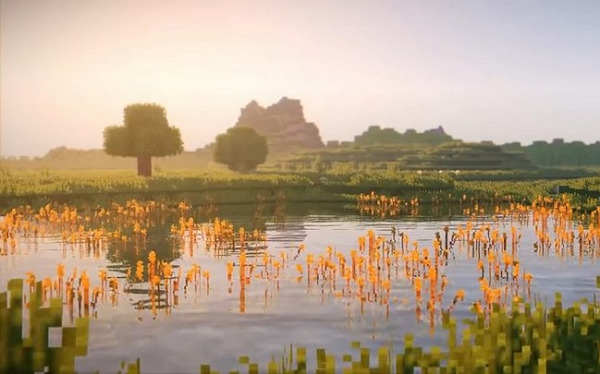 Another one of the "high-end" shaders that stands out in the community is KUDA. Recognized for the visual finish that puts Minecraft several steps above its original version. World-class water reflection effects, lifelike natural clouds, and more. With KUDA, nature in Minecraft is endowed with such an organic appearance that it leaves anyone speechless. If your PC is capable of running it, it is a recommendation that you cannot miss.
Download
Ocean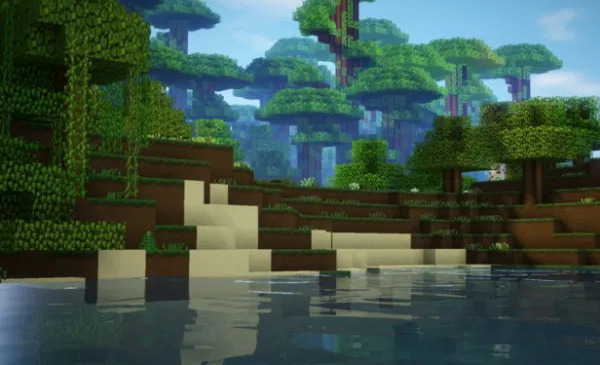 Oceano is a shader that breaks the general line of other examples on this list. The reason is this: instead of focusing on dazzling realism, it is geared towards the use of glitter, smooth finish, and a pleasant atmosphere that makes you want to stay out and see nature. Also, when it comes to water effects, Oceano is one of the most satisfying shaders to watch. And it is that, although it is not the best of all, the truth is that it is unique and special.
Download
Sildur's Shaders
To close this collection, it is necessary to mention Sildur's Shaders. A shader that consists of three variants (Vibrant, Fabulous and Enhanced). In essence, the three are oriented to work on PCs of different ranges in such a way that their use is the most optimal possible. However, if you manage to emulate Vibrant, you will be able to achieve textures and volumetric lights that make the game look like a real madness. Without a doubt, it is one of the best!
Download
How to use the Shaders
Now that you know which are the best Shaders that you can have in Minecraft, it is necessary that you learn how to install them in your game, since being mods, an installation process must be carried out for each one. Luckily, the shader installation procedure is exactly the same in all cases. To do this, you must use a tool known as Optifine.
To use it and install shaders in Minecraft, simply follow these steps:
Head over to the official Optifine developers site and download the installer. To do this, doclick here or go to this URL:https://optifine.net/downloads.
Once you download it, install it in the same way that you usually do with any other program in Windows.
Once you have Optifine installed on your computer, you must open the Minecraft launcher and access " File Editor ".
There, select the new version of Minecraft corresponding to the version of Optifine that you just installed.
Once this is done, download the shader you want and drag the .rar file in which it comes to the " Shaderpacks " folder in Optifine.
To do this, go to the Minecraft Optifine main menu and click the Video Settings> Shaders> Shaders Folder option .
Select the Shader you just downloaded and the changes will be applied to the game automatically.