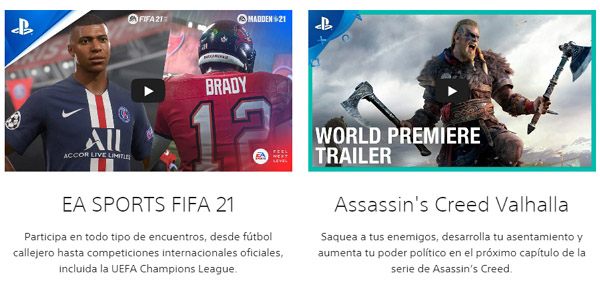 PlayStation Network, commonly known as PSN, is an online service platform created by Sony Computer Entertainment for the sale and support of video games. It allows access from the different systems: PlayStation 3, PlayStation 4, PlayStation 5, PlayStation Vita and PlayStation TV. Its official launch was in May 2005 and currently has with more than 94 million users worldwide and a presence in over 70 countries.
It should be noted that PlayStation Network has a Premium subscription service known as PlayStation Plus or simply PS Plus. Through which users can make use of exclusive functionalities for platforms such as PlayStation 3 or PlayStation 4. In the same way, this platform is the main competitor of other similar ones, such as Microsoft's Xbox Live and Nintendo's Nintendo Network.
What is it for
PlayStation Network allows users of PS video game consoles to access the different services on this platform. Through PSN you can buy or play games online and use other functions that are connected to each other, through this network, such as group chat. Now, it is important to clarify that you need an ID to be able to access all these benefits.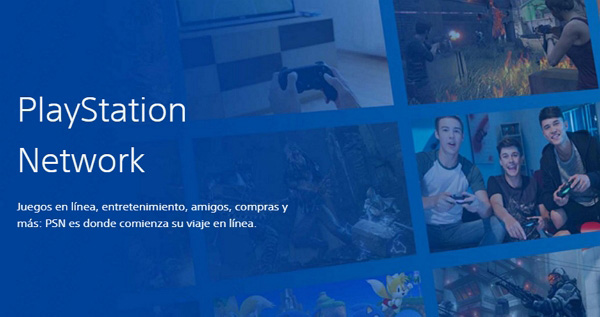 How does it work
PSN works through an internal network that connects millions of consoles around the world, to the platform's online support. Which allows users to access the multiple products or services that it offers. These include purchasing or downloading the latest games, technical assistance, and even being able to watch the most popular movies or videos of the moment from your computers.
However, as mentioned before, it is necessary to have a PSN ID to be able to enjoy all the benefits that PlayStation offers to its users. This is something that does not require great computer knowledge, as it can be done quickly from the website itself, following a series of simple steps.
How to register
To register for PSN you must go to official website of the platform and press the button " Login " or " Sign In " according as displayed on your screen. Later you must click on "Create account", once there, you will have to fill out a form in which you will be asked for personal information, such as date of birth, name, country of origin, among others.
In addition to this, you must provide an email, password, zip code, etc. During registration you will not have to pay any subscription or register means of payment, as this procedure is free. At the end, you will have to verify the indicated email and once this is done, you will be able to enter your PSN account without any problem.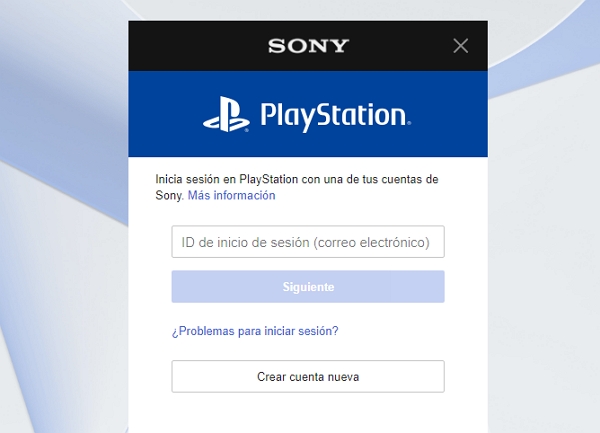 It is worth mentioning that this registration can be done from PS3, PS4, PSP, PS Vita consoles and even desktop or laptop computers. On the other hand, there are two types of accounts that can be created at the time of registration, a master and a subaccount. In the first, the owner will have access to all parental control tools, but must be of legal age to do so.
While, the second can only be created from the profile in question to be supervised by the owner and that he establishes the restrictions that he deems necessary. It is important to mention that you can start the registration process on PlayStation Network as a minor, however, you will be asked for the assistance of a legal guardian, representative or parent during it.
How to download or buy games
If you want to download or buy games on PSN, you can do it from your video game console by accessing your account. However, it is important to clarify that not all video games are available for download or purchase on the page. But, in these types of cases, you can enjoy them being online.
To know this information, you must press the " More information " button located at the bottom of each game on PSN. Although some have the direct option " Download free " or " Buy now " under the description of it. Now, it is important to clarify that, if the game is in the PlayStation Network library, it is necessarylink your video game console to it.
The process for the latter is very simple, however, it varies based on each equipment and is carried out from its configuration. So you will have to look in the options menu, the path that corresponds to the type of console you have.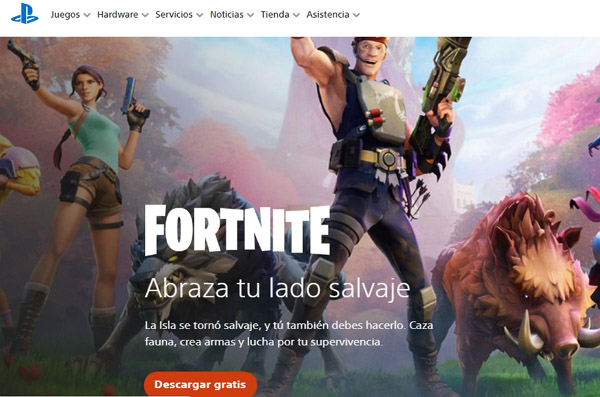 Characteristics
As expected, PSN is a platform with notable characteristics or qualities. That is why some of the most outstanding are described below:
The PSN services are offered through internet, so if you want to use the platform, it is essential to connect the computers to a broadband connection.
To access the different functionalities of the PlayStation Network, it is necessary to create a user account by means of an email.
PlayStation Network uses an online payment system so that users are able to buy video games, multimedia content and other items virtually. After doing so, these are added to your library.
Support for online multiplayer modes for all video games on PlayStation consoles is provided through the PlayStation Network servers.
Depending on the console with which the PSN account is accessed, certain functionalities will be enabled.
It has a series of PlayStation's own services such as PS Now or PS Music.
It integrates the functionality of different applications external to Sony such as Spotify, Netflix, YouTube and others.
Users subscribed to PlayStation Plus (paid service) have monthly access to exclusive content provided by Sony.
Platform features
Among the functions of PSN we can mention: creation of user accounts, list of scores or ranking, trophies, download of demos or complete games, as well as TV series and movies. In addition, it offers voice and text chat, web browser, store, linking different devices to the same ID, among others.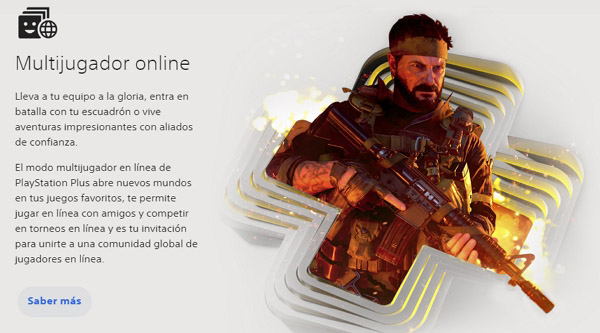 Linked services
Over time, Sony Computer Entertainment has enabled different services through which it can be accessed through a PlayStation Network account. The most important ones are listed below :
Playstation plus
This is the payment extension of PlayStation Network. This service is enabled through a single rate whose price is adjusted to three different types of plans. PlayStation Plus offers benefits to its users, among which we can mention: discounts, monthly gifts, 100 GB of storage, Play Share, etc. It is worth mentioning that this subscription is necessary to be able to use the online multiplayer mode of PS Plus on PlayStation 4.
With it, you can have access to all multiplayer games, such as FIFA 21, Fortnite, Call Of Duty: Modern Warfare, GTA Online, NBA 2K21, among others. The cost of this subscription varies depending on the type of plan you choose, ranging between $ 6.99 (monthly) $ 16.99 (quarterly) and $ 39.99 (yearly). To acquire the membership, you will simply have to log into your account, go to the " Services " menu , select " PS Plus " and once there, press the " Join PlayStation Plus " button.
As a member of PlayStation Plus, you have an option to the list of video games that SONY grants to subscribers of this service. Likewise, you will have among your benefits, the possibility of buying PS Plus gift cards to grant memberships to your family or friends. On the other hand, you should know that the games are updated every month.
PlayStation Store
It's basically the PlayStation Network online store, which you can access once you log into your account. Within this you will find news that are updated every Thursday, corresponding to new games, demos, movie or video game trailers, wallpapers, themes, etc. in addition to the best offers, discounts or promotions for all devices, as the store is available for PlayStation 3, PlayStation 4, PlayStation 5, PSP and PS Vita.
It is worth mentioning that the content obtained in the PS Store is immediately associated with the user's ID, so you can download it later, on any other device you want. You will simply have to log in and search through your downloads to download it again.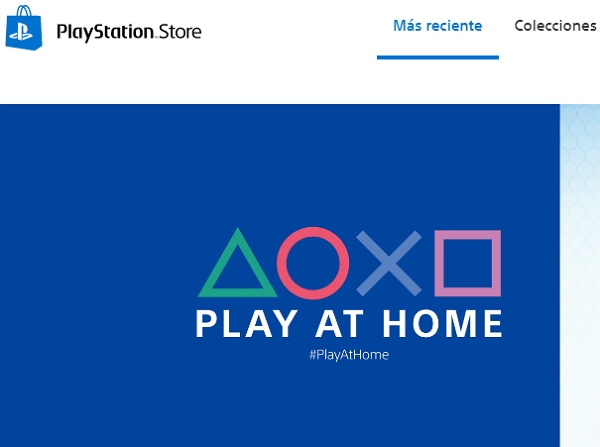 PlayStation Now
PlayStation Now is PlayStation's cloud video game service. This function is available for the PS3, PS4, PS5 and Windows computers, through a monthly, quarterly or annual subscription, the price of which varies based on each one. It is between $ 9.99, $ 24.99 and $ 59.99, the latter being the most expensive, corresponding to 12 months.
However, you will have the possibility of a free trial for 7 days, with which you can determine whether or not you really want to subscribe to PlayStation Now. Now, as is evident, in order to enjoy the service in question and all the benefits it offers, you must be a PSN subscriber and over 18 years of age, with access to the PS Store.
It is worth mentioning that, through PS Now, a user can play numerous titles on demand (freely chosen) without consuming storage space on their hard drive. However, you need a broadband internet connection to use it. On the other hand, PlayStation Now is the only way to play video games exclusive to this platform, such as: Bloodborne or the Uncharted Saga on a computer with Windows OS.
PlayStation Music and video
Through PS Music and video, users with an active PlayStation Network account can make use of the streaming platform, Spotify. In addition, the video service of PSN Video allows you to buy or purchase series, movies and documentaries online and consume it through the console.
Advantage
PlayStation Network offers multiple benefits or advantages to its subscribers, among which we can mention:
PlayStation Network servers offer their services continuously throughout the year, providing the opportunity for its users to access PSN services whenever they want.
The same PSN account can be used on different Sony platforms (PlayStation 3, PS Vita and PlayStation 4).
It has numerous services, being much more versatile in this sense than direct competitors such as Xbox Live or Nintendo Network.
PS Network users can purchase video games, series, movies, and more virtually.
PlayStation Network periodically enables sales and sale seasons for all its users.
On PlayStation 3, the online multiplayer service is free for all users with a PSN account.
It has a support for many languages.
The PS Plus subscription enables many more useful options for PSN users.
Disadvantages
Although the benefits provided by this platform and all its services are many, the negative aspects of PSN cannot be ignored, such as:
Infiltration risks, despite the constant efforts of the platform to offer security, there is always the doubt that hackers violate its security.
Some features are only enabled for PS Plus subscribers.
PlayStation Plus subscription fees can be expensive for many users.
Available countries
As mentioned at the beginning of this post, PlayStation Network is available in a large number of countries. Below is a list of some countries where you can enjoy this platform. However, you should bear in mind that some services or functions are subject to the availability of PSN for each territory:
Germany
Saudi Arabia
Argentina
Australia
Austria
Bahrain
Belgium
Bolivia
Brazil
Bulgaria
Canada
Taste
chili
China
Cyprus
Colombia
South Korea
Costa Rica
Croatia
Denmark
The Savior
Ecuador
United Arab Emirates
Slovakia
Slovenia
Spain
USA
Philippines
Finland
France
Greece
Guatemala
Honduras
Hong Kong
Hungary
India
Indonesia
Ireland
Iceland
Israel
Italy
Japan
Kuwait
Lebanon
Luxembourg
Malaysia
malt
Mexico
Nicaragua
Norway
New Zealand
Oman
Netherlands Netherlands
Panama
Paraguay
Peru
Poland
Portugal
UK
Romania
Russia
Serbia
Singapore
South Africa
Sweden
Swiss
Thailand
Taiwan
Turkey
Ukraine
Uruguay
Vietnam
As can be seen throughout this text, PlayStation Network is a super complete service that offers different entertainment alternatives for lovers of PlayStation consoles.