video game
Play your local multiplayer games over the internet with steam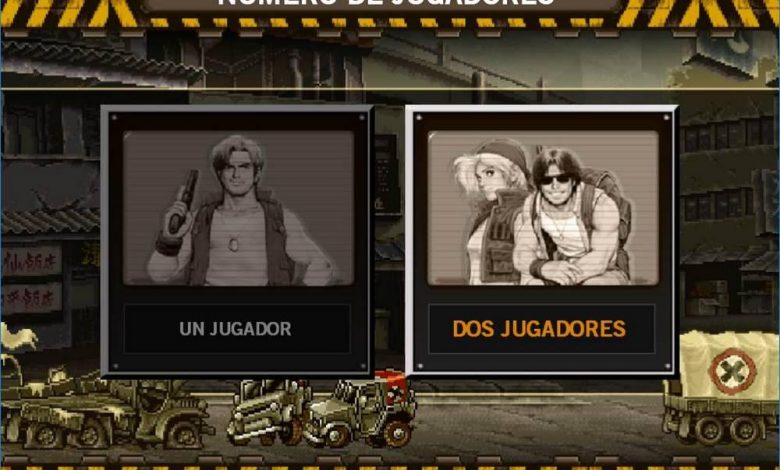 Long before we all had a high-speed internet connection, multiplayer for games was local. This multiplayer could be either using two controllers connected to the PC or to a console, dividing the computer keyboard with our friend, or in the best case in a local network. Although all modern games today come with support for Internet play, there are great old games that are still dependent on local multiplayer. And Steam has wanted to bring online to these games thanks to Remote Play Together .
Steam Remote Play Together is a tool released by Valve for its client that allows any user to play local multiplayer games with other friends over the Internet. What Steam does is create a kind of virtual LAN (similar to how some programs like Hamachi did in the past) and trick the game into thinking that the two people are connected to the same LAN, even though they are actually miles apart.
We should not confuse the Remote Play Together function with Remote Play . While the first is the one that allows us to play local multiplayer games with other people over the Internet, the second is the function that allows us to play remotely (from another PC, a SmartTV, from our mobile, with Steam Link, etc) to games that run on our PC. Of course, Play Together is like an extension, a module, of Remote Play.
Steam Remote Play Together has no mystery, and after a while being exclusive to users of the beta client, it is finally available to all users. That's how it works.
How to activate Steam Remote Play Together
The first thing we must do to be able to use this function is to activate the Steam remote play function. To do this, we will open the game client and enter the Steam settings from the Steam> Parameters section.
Once here, what we must do is select the " Remote Play " section and make sure that the function is enabled.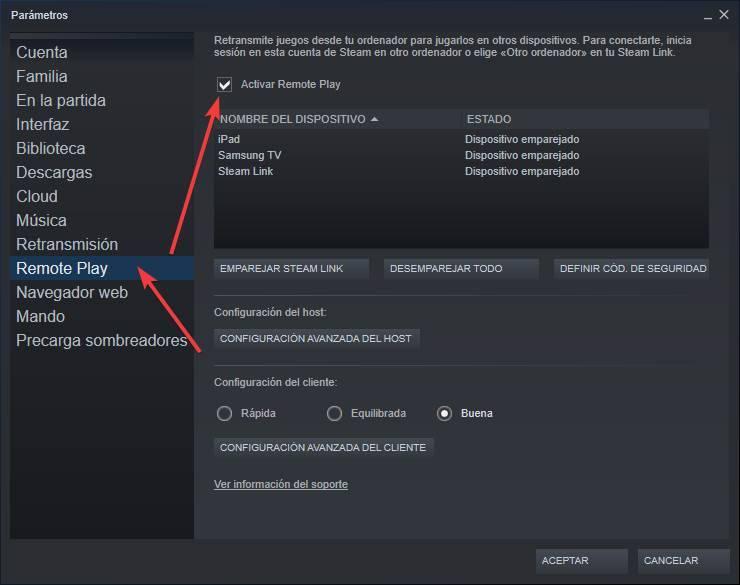 If we already have it enabled, we simply close the Steam configuration window and we will be ready to start using this feature.
How to invite a person to play our local game over the Internet
Once we have this feature enabled, the next step will be to invite our friends to join our game. To do this, we will open the game that we want to use and, once inside, we will press the keyboard shortcut Shift + Tab . The Steam panel will open with our list of friends.
We click on the friend we want to invite and we can see how an option called « Remote Play Together « appears. Depending on the game (if, for example, it has a good local network game API) we can see other options (such as inviting directly to the LAN multiplayer lobby).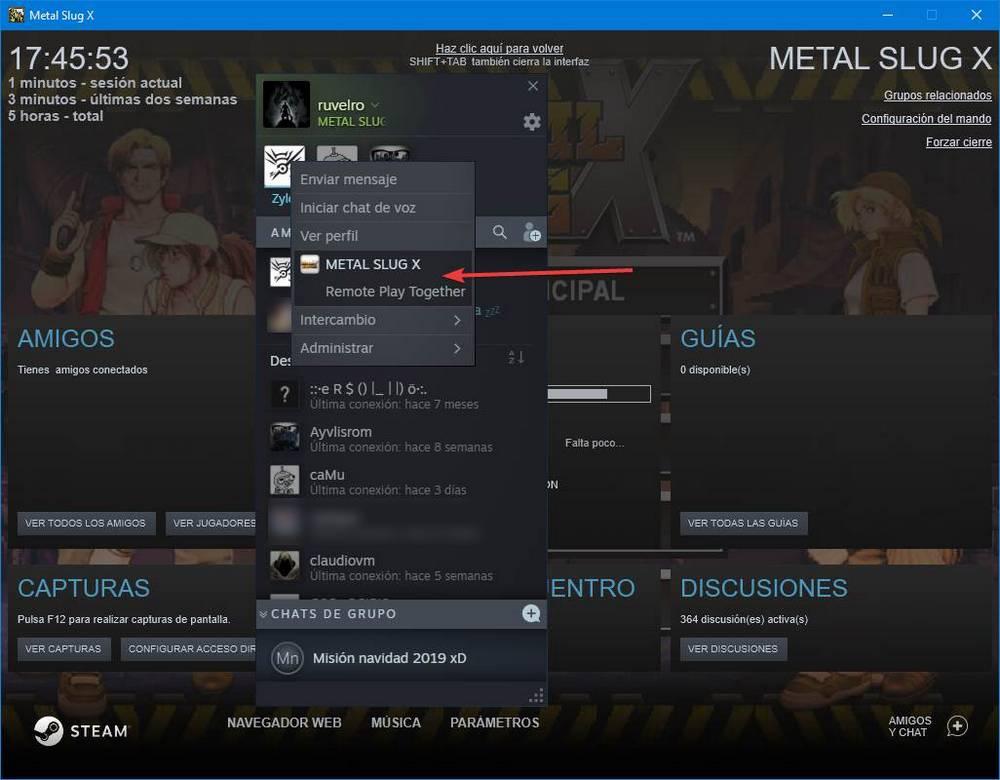 We invite the friend and we can see a relay waiting room. We will wait for him to connect and we can start communicating with him.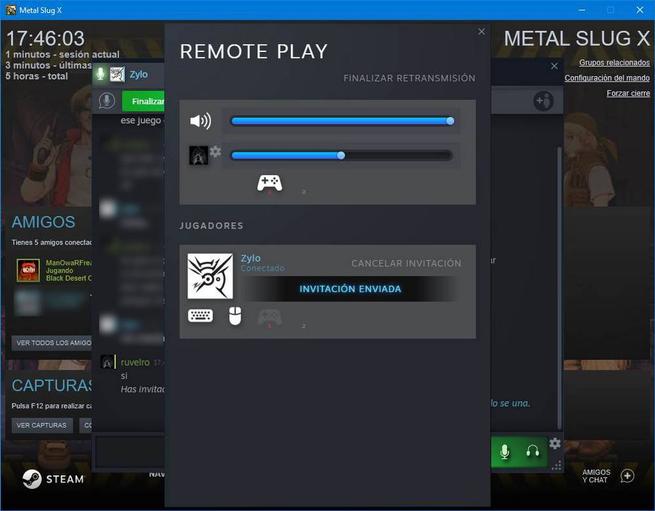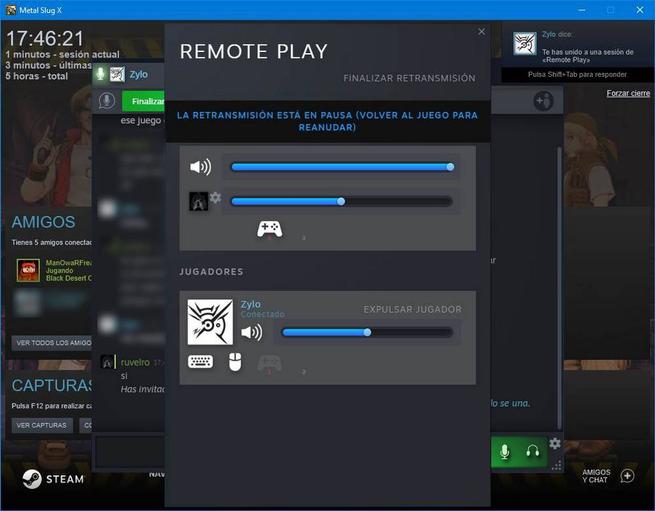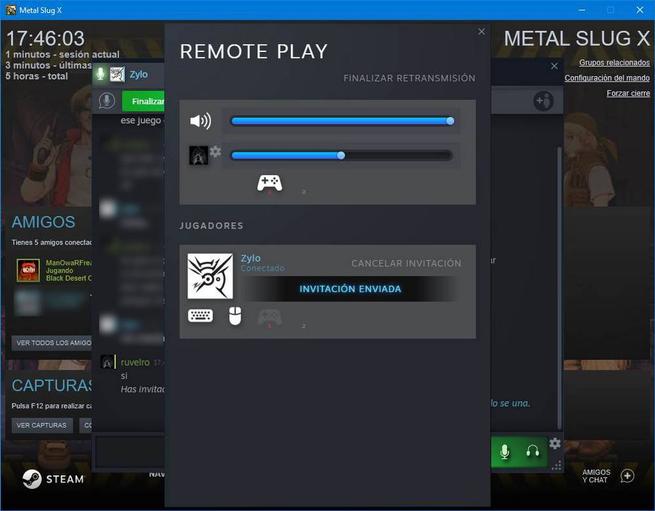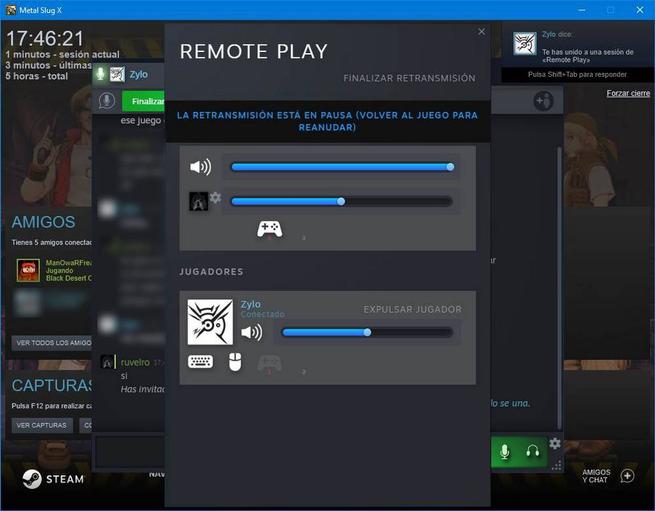 Automatically the other person will join the game. It is important to say that it is not necessary for both people to have the title purchased or installed on the computer. It will connect through Steam Remote, to our PC. And you can see everything we do, even take control of the mouse within the game.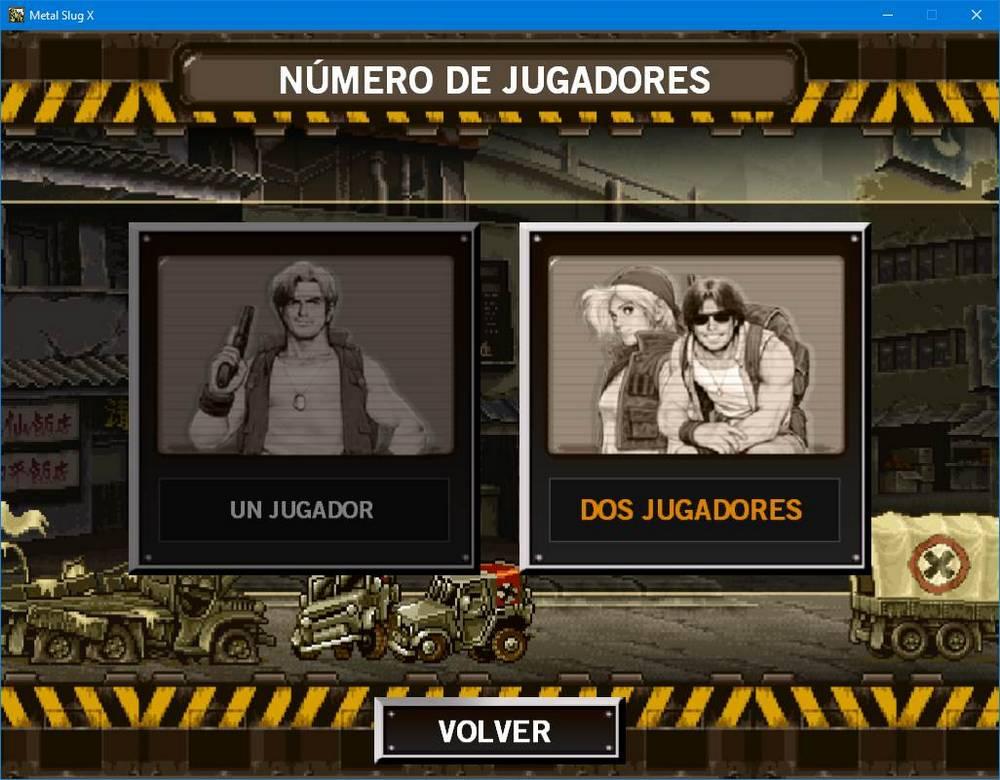 The quality is not entirely good, and depending on the type of game it can be chaotic. It does the job though, and all too well considering it's a global Steam feature that works across all games, even those that may be over 20 years old.
Surely Valve is gradually improving the operation of this feature. But for now it works, and surely more than one will take the opportunity to remember what it was like to share a keyboard with friends, or how we played then on a split screen.
Alternatives to Remote Play Together
Although it works, the truth is that this method is not, by far, the best we can use to play games with our friends over the Internet. Ideally, find a game that supports network play, without remote connections or strange settings. In modern games this is usually the norm. However, if we want to play classic games where there is only local game, things change.
TeamViewer
If the game only supports local play, that is, two players on a single PC, the only way to play it more or less well remotely is through remote desktop software. We can install TeamViewerfor our friend to connect to the PC and play the game together. We will have latency and some issues with the controls, but it will work. This program stands out for the security and privacy of its users. This is due to the fact that all connections carry AES 256-bit encryption with double authentication systems and protection measures against brute force attacks. Another important feature is that it has white lists of users and IPs. This allows limiting who can connect to our PC, lists of trusted devices and the possibility of forcibly resetting the password. If this software stands out for something, it is for allowing a connection with a resolution of up to 4K and a refresh rate of up to 60 FPS. And if that was not enough, It has a secure remote access system that allows us to connect to the remote PC even when there is no one in front of it. We can download it  from this link.
Hamachi
In the event that the game allows local network play, what we can resort to is a VPN connection, either our own or rented from a company. A very popular VPN software, which also specializes in creating custom game rooms, is Hamachi. Its management is passed on the web where we can create networks under demand, being able to create and manage them according to our needs, with a single mouse click from anywhere on the web. We can quickly and easily supply virtual network client software to new teams needing to come to the site. We can run the application on networked computers so that we can always have access. The program will allow us to establish with all the guarantees the communication between two PCs without any type of limitations or cables. We will only need this program, which will allow us to create a room to which up to five users can connect, and everything from its free version. We can access it from this link.
Real VNC
It is a remote desktop software that can also be useful in case we do not like TeamViewer. Through it, we can connect remotely to our computer from anywhere using VNC. For this, it consists of a server and a client application for the VNC Protocol (Virtual Network Computing Protocol), which can be executed in full screen, in windowed mode or use different resolutions. It also allows you to set an access password on the server to be able to connect safely. The program has a free version, exclusively for private use that we can download from its official website . In addition, it has a Professional plan valid for both users and companies and has a price of 3 euros per remote device per month.