video game
Play the original playstation with these emulators for windows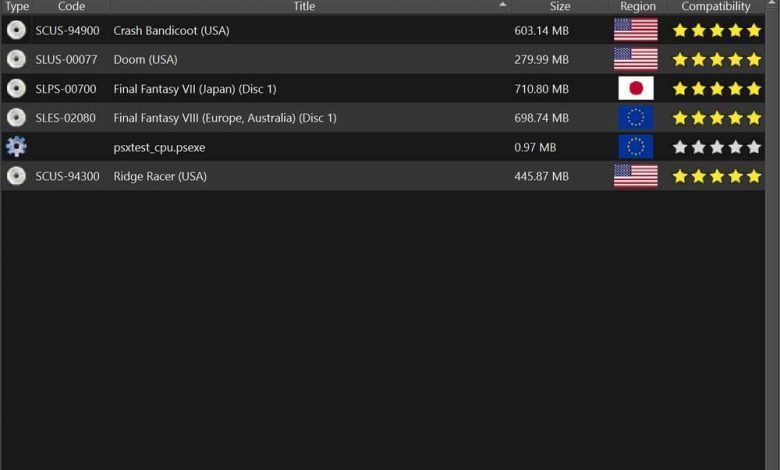 The original PlayStation arrived in Europe in 1995 from Sony to compete directly against the Nintendo 64. A very powerful 32-bit console that bet on CDs as a medium for games instead of "cartridges" and with the mythical Memory 8 MB card to save our games. In its day, the PlayStation was one of the most powerful consoles that we could find in a home. More even than many computers. However, nowadays it is very easy to go back to playing the games that we still have on this console thanks to one of these PSX emulators .
The PSX emulators are programs prepared to allow us to play the Sony console directly on our computer. These programs can load our original CDs, in case we still save them, or the backup copies of them in the form of an ISO image or as a CUE + BIN image. In addition, we will need to load an original BIOS in most cases , something that is not well seen by Sony.
The requirements that we must meet in order to emulate the PSX are nothing to write home about. Any modern PC will be able to with this console without problems. However, if we want to know them in detail, these are:
Dual Core 800 MHz processor.
1 GB of RAM.
Native support for 3D acceleration.
Windows XP, macOS 64-bit, or Linux.
DirectX 8.0 or higher.
CD-ROM 16x or faster.
Of course, if you want to have a more modern experience, we recommend you bet on one of the many remasters that are taking place of these games. Crash, Spyro, Medievil and Tony Hawks are just a few examples of classic Sony console games that are having a second life thanks to their remasters and remakes. These versions can be found for PC (in some cases) or for newer Sony consoles.
ePSXe, the best PSX emulator for PC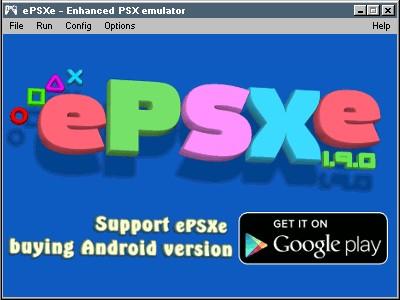 Although we can find several programs that will allow us to replay PlayStation 1 games, the best known, and used in Windows, is ePSXe . This is one of the emulators that works best and is most compatible with all the games that were released for this game console.
ePSXe is a modular emulator. That is, it works through modules. By default it has a series of emulators to be able to choose the one we want for the graphics, sounds and even for the CD-ROM. The configuration of these plugins is adapted by default to offer the best performance and the greatest compatibility for most games. But, if we want, and we have time, we can configure many parameters to adjust the operation of the program to the one we want.
This emulator, although it has not been updated since 2016, is one of the most advanced that we can find. It is available for Windows, macOS and Linux, and we can download it from here . In order to work we need to have the BIOS, but, for legal reasons, these are not distributed with it.
PCSX-Reloaded, the most customizable PlayStation 1 emulator

Also known as pcsxr, this is one of the many PSX emulators that was born from the PCSX-df project , using the original base code of this PlayStation simulator and porting it to both Linux and macOS. In addition, the developer took the opportunity to fix a series of errors, and apply various optimizations, that the developers of the original project refused to do.
Its main features are the same as those of PCSX-df, that is, an emulator based on the original PCSX project, with a renewed and improved interface, compatible with PSemu plugins, and optimized to run on 64-bit systems without problems. .
We can download this emulator from this link . Of course, its development has been without updates for more than a decade, so it could be considered somewhat obsolete considering that ePSXe, and RetroArch, are much more up to date.
AdriPSX, the simplest and smallest option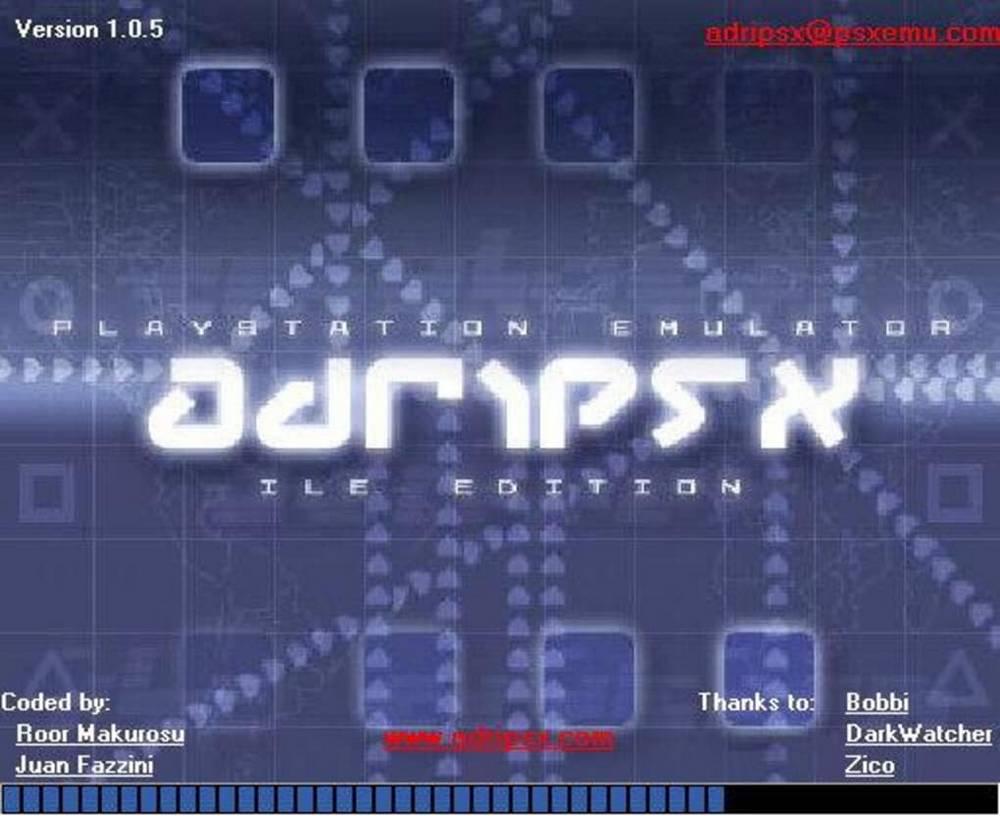 AdriPSX was created as an emulator for commercial use, not exclusive, for some private companies. However, its creator decided to create another emulator, based on the same principles, to share it with all users who want to play this console.
This emulator starts from the original project, and introduces a series of improvements and optimizations to make it superior to it. It is a very accurate, small and efficient emulator. It can seamlessly emulate any PSX game without the need for a very powerful graphics card, and it even works on computers with Atom processors.
We can download this emulator for free from this link .
RetroArch, various emulators for PSX and much more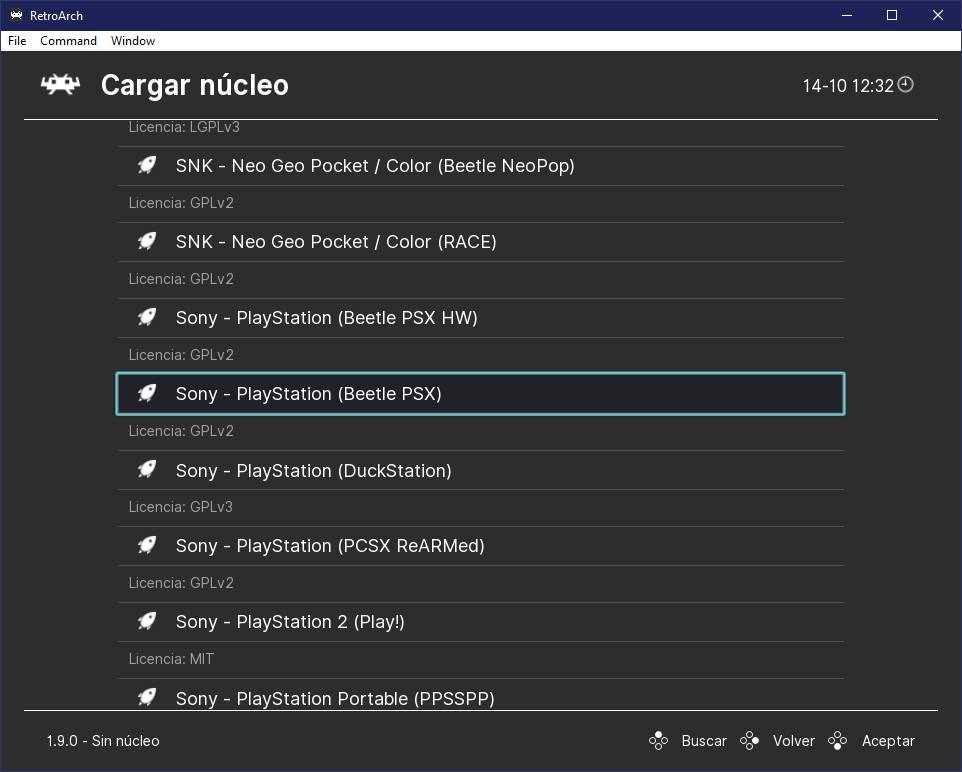 Platform-specific emulators are fine, but have been deprecated. If we like retro games, the best we can do is opt for a multi-emulator that allows us to play all consoles, as is the case with RetroArch.
RetroArch is a frontend for the Libretro emulator kit that, through a series of cores, allows us to play on practically any platform. Of course, this emulator has a core to be able to emulate the PSX on any PC without the need for complications or complicated settings. Of course, it is necessary to have the BIOS in our possession so that it can start the core and load the game.
We can download RetroArch for free from its main website . This emulator is available absolutely for any platform or operating system.
Mednafen, Sony's pioneering games in your possession
A multi-emulator similar to RetroArch, but easier to configure and use, is Mednafen. This emulator is also compatible with a large number of different platforms, including of course the PSX. With Mednafen we can load the PlayStation 1 emulator and any game that was marketed during the life cycle of this console.
This emulator is also free and open source, and we can download it for free from this link .
DuckStation, an excellent emulator for PlayStation 1 and PSX
DuckStation is another of the most modern PSX emulators that we can find. a relatively new emulator designed to allow us to emulate without much difficulty, and with excellent performance, the classic Sony console. This emulator has a good number of configuration options, but unlike other emulators, we do not depend on complex plugins that we must configure and load in the emulator.
This emulator is capable of loading games in the most common disc image formats, such as IN, ISO, IMG, CUE, CHD, M3U, EXE, PSEXE, PSF, and MiniPSF. What it cannot do is load them from files compressed in ZIP, RAR, etc. The controls are fully customizable to map them as we want, it supports up to 10 save points for each game, and a fast one, and offers us several options to configure the rendering of the screen, the ratio and much more. A modern emulator to play the classic.
We can download DuckStation from its repository on GitHub . Of course, to make it work we will need to have the BIOS of the console, since without them the games will not start.