video game
Names for Roblox: How to Create Nicknames Automatically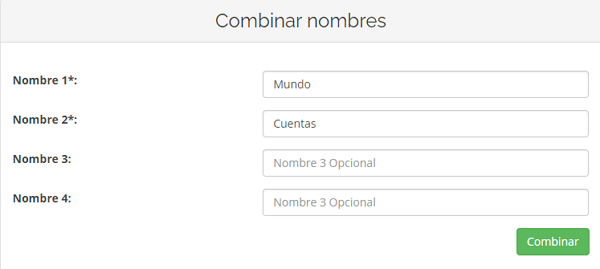 Roblox is one of the multiplatform online video games with the highest number of active players today. It is a title aimed at children and young people, however, the variety of things that can be done in it, as well as the game possibilities it offers, make it a very attractive option for users of all ages.
If you have thought about playing on Roblox and you don't know how to create a nickname or nickname that stands out, then the use of some automatic generators could be very helpful , which are capable of offering you many options to create your ideal username in a matter of seconds and in a few steps.
Name generators for Roblox
It is important that you take the necessary time to obtain the nickname that you like, since, if you create your account and in the future you want to change your name, you will have to pay. That said, online name generators allow that, by just entering a few parameters such as your age, names or others, original names can be automatically created to register with Roblox. Below are the best name generators for Roblox.
Nickerino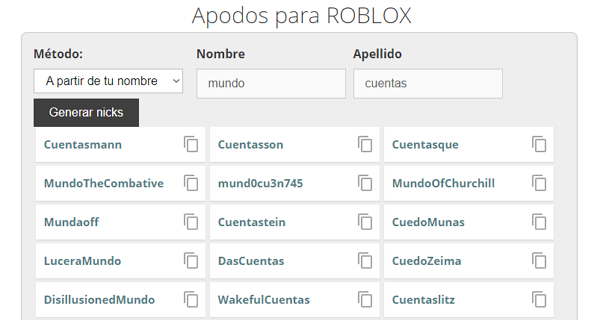 It is a fairly complete online nickname generator that shows you 30 original nickname options in a matter of seconds. To do this, the generator itself asks you if you want to create your username for Roblox from your name, some adjective or randomly. If you don't want to complicate your life and get a name easily, this option may be the best option.
Nickerino
LastPass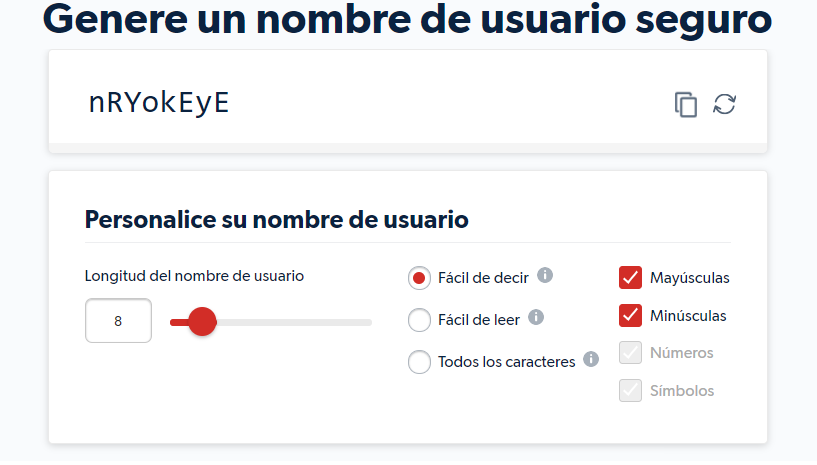 LastPass is another online generator that gives you endless options to have your own Roblox name in seconds. This generator is aimed at your security, since there are many hackers looking for a way to access the accounts of other players and steal their data or money accumulated within the game. With LastPass there is nothing to worry about; play with the parameters offered by its interface and get a safe nickname.
LastPass
Goluego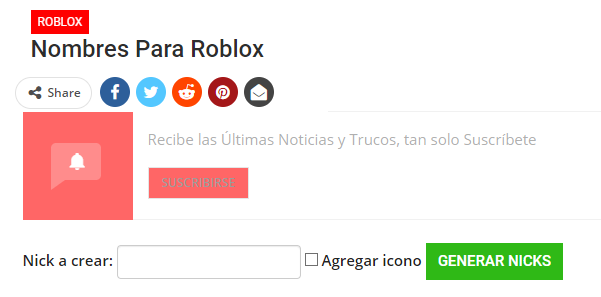 Goluego is a simple and very easy-to-use platform if you want to create your Roblox nickname without wasting much time. In this sense, it is enough to access their website, choose if you want your Roblox nickname to have emojis and then the site will generate a name automatically. You should know that Roblox only accepts alphanumeric characters, so you should always disable the emojis option.
Goluego
Nickfinder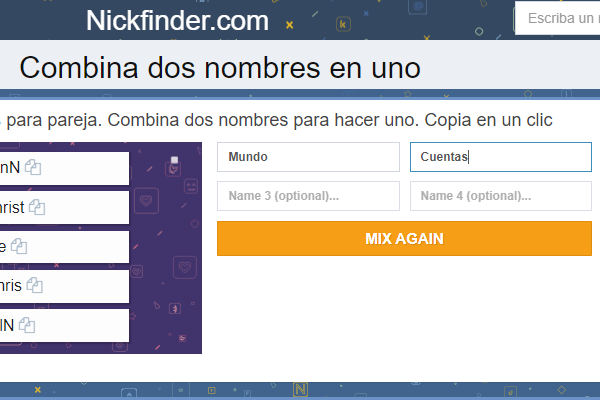 It is a free to use platform that specializes in creating nicknames or nicknames to be used in games and online sites. Thus, it is an ideal option to create an original name for Roblox without breaking your head a lot. To do this, go to their site and choose if you want to combine two names, names for men, women or words in symbols. This last option cannot be used in Roblox, since as commented, emojis are not compatible with the game.
Nickrinder
SpinXO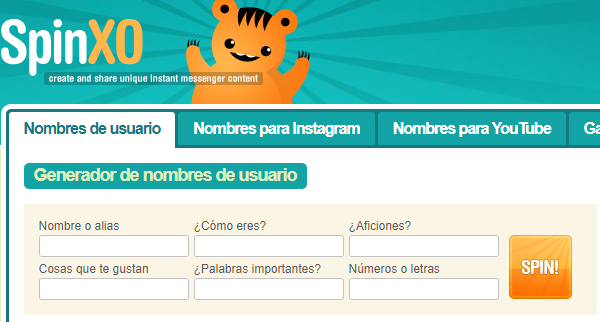 It doesn't matter if you want a username for Roblox or for any other game, SpinXO is an option that many value for its practicality and efficiency. Its platform only deserves to fill in 6 simple fields and from them, SpinXO will show you more than 20 user name options created from the information you showed. With this you will be assured of getting original names that will be worth it.
SpinXO
Online name generator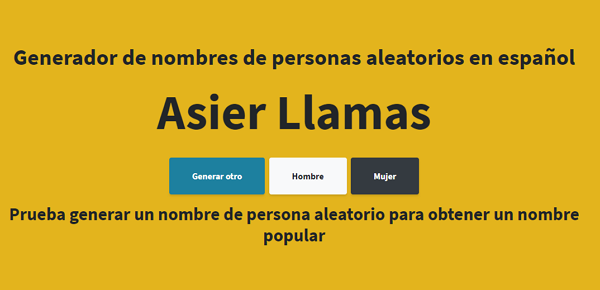 In case you want to try your luck with another online generator, this option, which is in full Spanish, is one of the best you can have. You don't need to do anything, just go to the site and you will automatically see a random name created for you. You can adjust certain parameters to orient your nickname to what you want, and if the result is not what you expect, simply refresh the page until you get what you want.
Online name generator
Calcuworld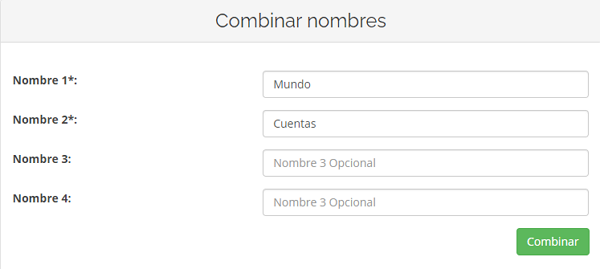 This name generator for Roblox in Spanish is so simple that you only have to do three clicks and you will already get up to 4 nickname options to use in this game without any problem. You simply have to place 4 possible names or words that you want in your nickname, press the Combine button and you will immediately see several options for you to choose the one you like the most.
Calcuworld