video game
How to hide your activity on steam to avoid being gossda about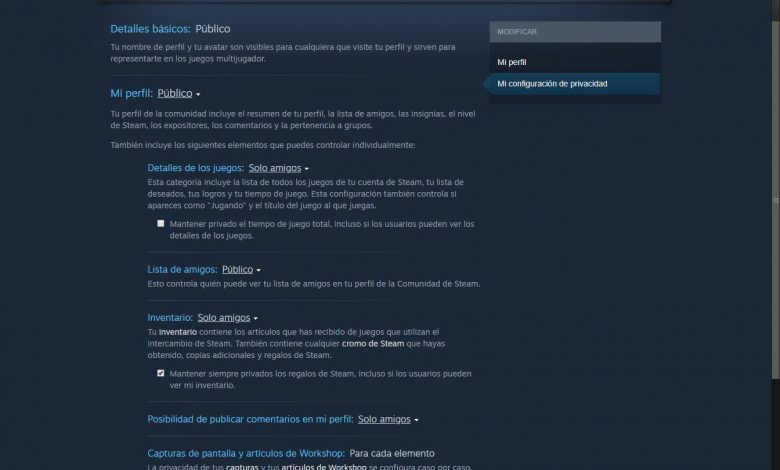 Steam is the largest video game store that we can find on the net. In this store we can find a large number of titles for PC, games that we can usually buy cheaper than on other platforms, especially during the famous Steam sales. In addition to having its store, this platform has become a kind of social network from which we can see what our friends are playing and join huge communities of players. However, if we just want to play, surely we don't want other players, especially strangers, to gossip about our account.
Like any social network, Steam has a series of functions that allow us to configure the privacy of the platform. By default, when we create a new account it is configured as "public", which means that anyone can see our profile.
The information that you can obtain from us through the Steam profile is varied. For example, they can see when we've last played, what game we've been playing, and how long and what aliases we've used in the past.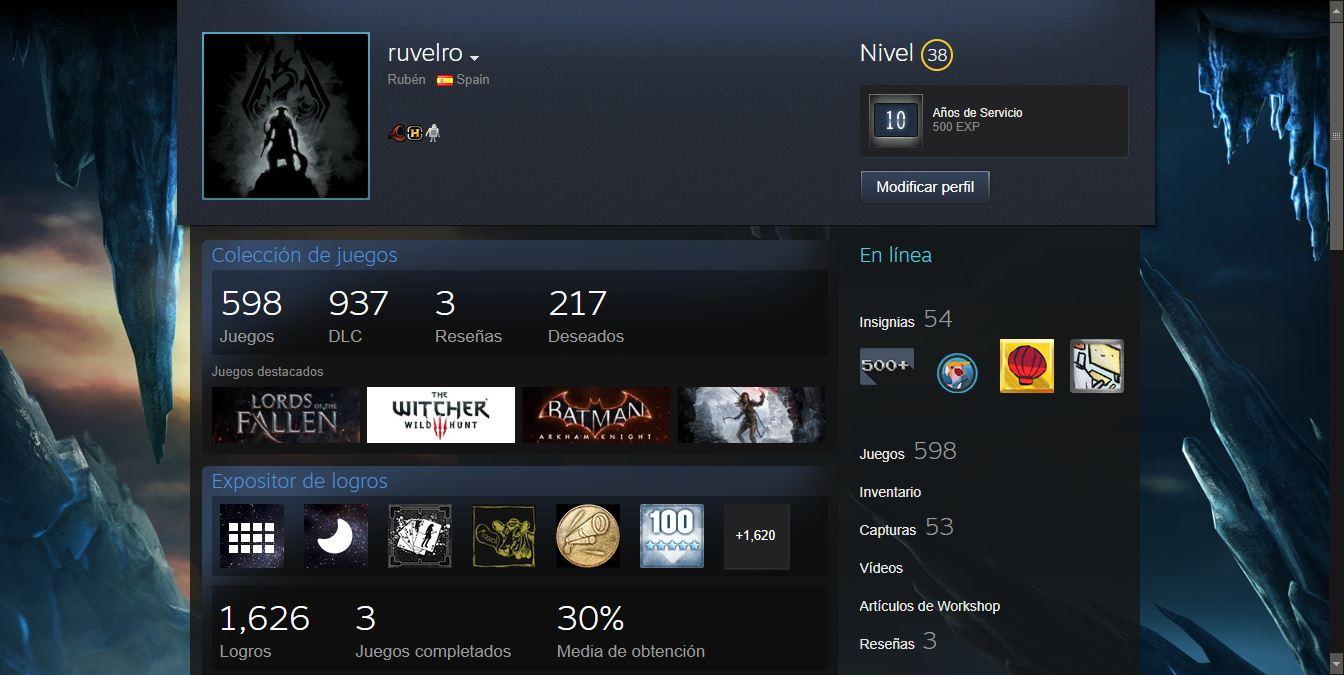 Fortunately, it is possible to change the privacy settings of Steam to prevent others from gossiping our account. Next, we explain how to do it.
How to configure the privacy of our Steam profile
To make this adjustment we must use either a web browser and access the Steam store, or use the Steam application, the client, if we already have it installed, to make this adjustment.
We are going to do it from the Steam application . To do this, from the profile page that we have shown before, we will click on the " Modify profile " button to access its configuration options. Here, we must click on " My privacy settings " and we will see all the privacy options for this store.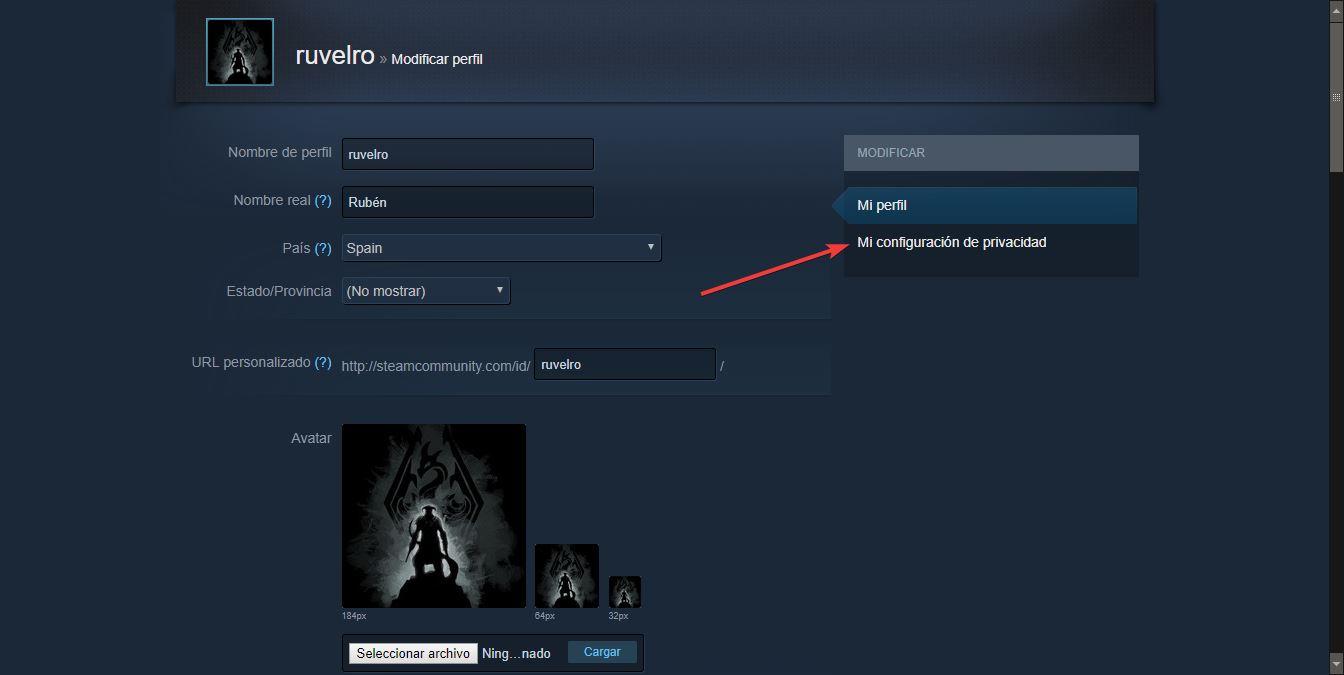 If we want, before entering the privacy settings, we can change some parameters here for greater privacy. For example, we can change the country that we have, and the province that we have configured, if we have one.
As we will see in the new page that will appear, we can configure a new level of privacy to our profile . We can choose if we want it to be public, that only friends can see it or if we want it to be private.
In addition, we will also be able to configure how we want the privacy of the game details, the list of friends, our inventory and if we want others to be able to publish, or not, comments on our profile.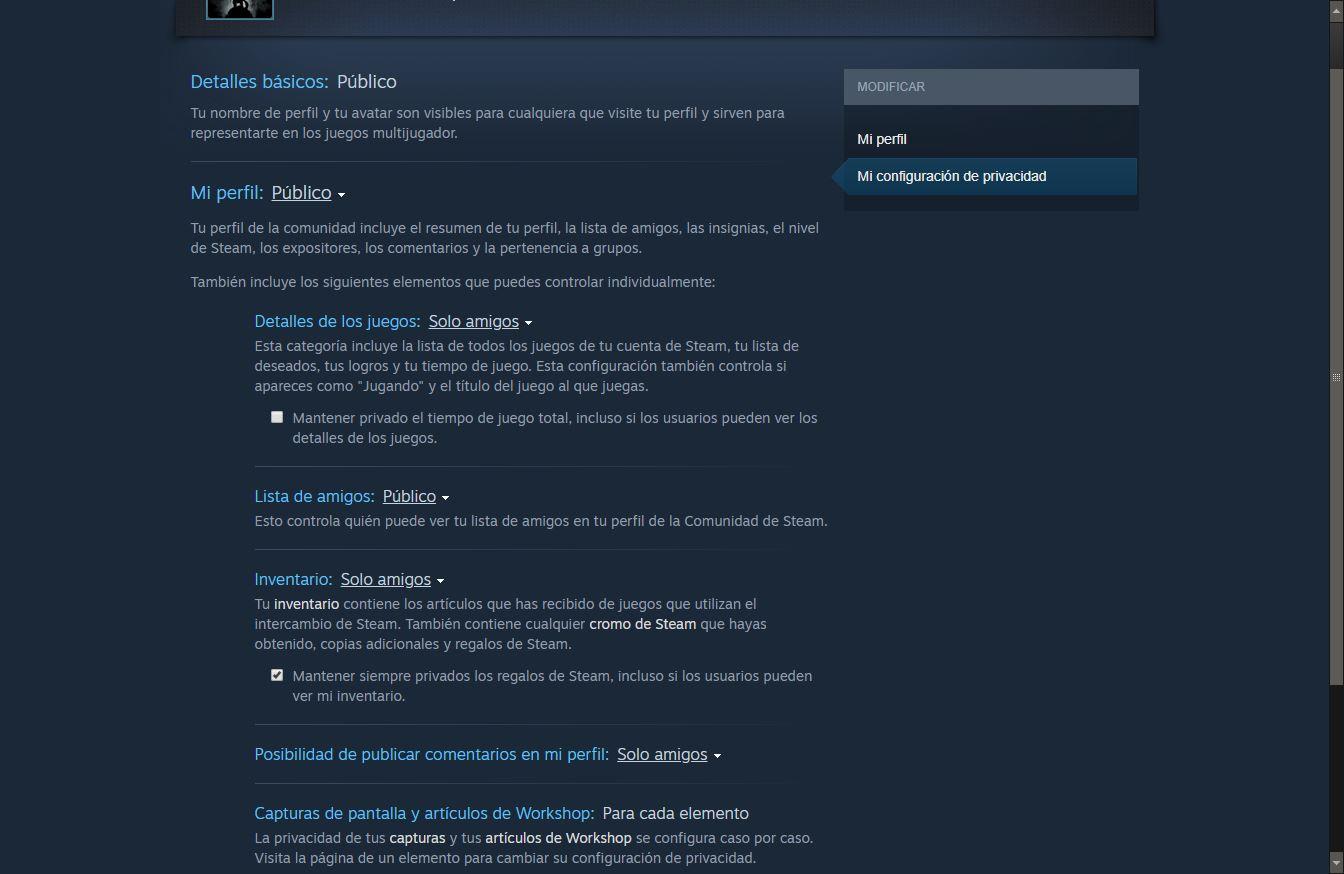 The privacy options that appear on Steam are not the same that we can have on Facebook or Twitter. Nor will information as relevant as the phone number, even the email, be displayed.
But it never hurts to take care of our privacy a little . Especially if we are not going to play online and what we want is to enjoy some good offline games, as has always been done, without anything or anyone bothering us or gossiping.
Other tricks to improve privacy
In addition to configuring the Steam parameters to prevent anyone from gossiping, we can also configure them to mislead others, as in any other social network. For example, one of the techniques we can use is to  put false information on our profile. We do not have to use our original nickname, name and country. We can enter the values ​​we want. The same goes for the custom URL of the profile.
We must also ensure that we do not use a profile photo that identifies us. There are many who put the photo on the Steam profile, a serious mistake. The same error as using it on online consoles. That is the worst thing we can do for our privacy. A generic image, from a game, will help us hide our identity on this platform.
Of course, we must not provide any relevant information about us either through the chat or in the form of comments on the profile. Thus, even though people can "see" us, they cannot know who we are.