video game
How to get or get free clothes on Roblox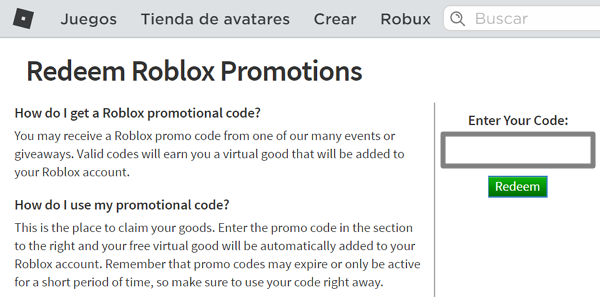 One of the many virtues of Roblox, and that differentiates it from many other video games, is its wide range of possibilities when customizing your character. In this sense, you can not only create clothing items and accessories, but you can also get many other clothing created by developers or other users.
Thus, you do not have to worry if you do not have Robux to buy clothes, since there are many ways to get free clothes on Roblox without having to go to hacks or other illegal techniques. If you want to know what options you can handle to achieve it, all you have to do is keep reading.
Get free clothes
You don't need to own Robux or spend your savings to customize your Avatar on Roblox, as there are several ways to have great clothes and make a difference without spending anything at all. The quickest way to do this is by creating your own outfit from the free clothing inventory in the game. To do so, just follow these steps:
Within your Roblox profile, go to " Avatar ".
Next, you will see a list of all your purchased garments. To see new free options, go to " Get More."
On the new screen, tap Clothes> All Clothes.
Now, in the " Relevance " option , select " Price (lowest to highest) " to see all the free options.
Choose and equip all the free clothes you want for your Roblox avatar.
Create your own clothes
If you are not interested in the free or promotional clothing in the game, and instead want something more unique to your style, you can always choose to create custom clothing in Roblox. In this sense, you should know that, if you do not have a membership, the platform will only allow you to create t-shirts. So you must opt ​​for a Premium account to have full access as a clothing creator in all other sections. To create your own clothes, this is what you should do:
Go to " Create " and then choose the type of garment you want to upload. If you do not have a Premium account, you can only choose shirts ( shirts). For that, press " Shirts ".
Download the standard Roblox avatar template below. For that, just press the button " Did you use the template? If not, download it here. "

Roblox templates typically have dimensions of 585 x 559 pixels.

Now use your image editor preferences to open the template and start customizing it.
Once you have your garment, upload the file to the Roblox server in JPG or PNG format. To do this, press the " Upload " button .
Remember that these garments, in addition to being able to use them yourself, you can put them up for sale and earn your own Robux as a garment maker on the platform.
Use promocodes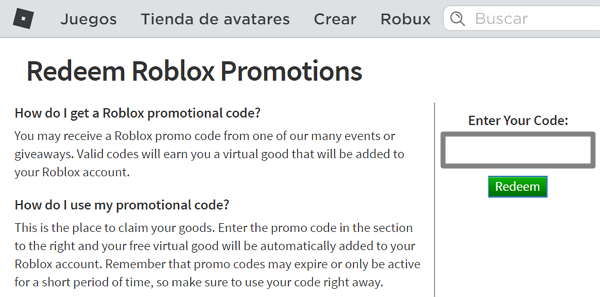 The promocodes are codes that Roblox distributes through its social networks and via email for a limited time. With these codes, you can redeem clothes and other items completely free of charge to save yourself some Roblox. All you have to do is be aware and use the promocodes when they are available.