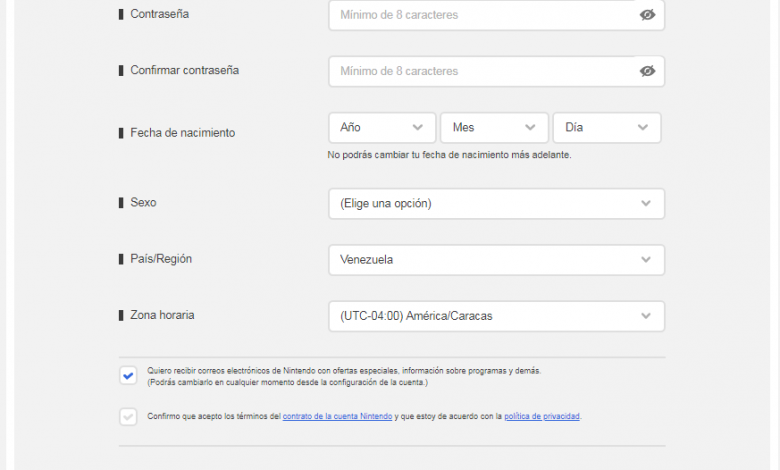 As a video game and virtual entertainment company, Nintendo is those companies that constantly adapt to new trends to offer the best to their users at all times. Thus, a short time ago the Nintendo Account service was launched, a system that replaces the old Nintendo Network ID and that proposes to connect all the benefits of this platform in one place more than ever.
Thus, through a Nintendo account it is possible to access online multiplayer modes of all titles compatible with platforms such as Nintendo Switch or 3DS. In addition, it gives access to the Nintendo eShop, a virtual bazaar to buy or acquire exclusive Nintendo titles digitally. For all this, if you still do not have your Nintendo account and want to learn how to create yours, do not worry, since right now we will explain the steps you must follow to sign up and start taking full advantage of the benefits it offers. Nintendo to its subscribers.
Create Nintendo Account
Creating a Nintendo account is very simple and fast, however, keep in mind that this company has strict security policies, so it is necessary to be 16 years old or older to register with Nintendo. With this in mind, the steps to follow are as follows:
Access the Nintendo registration page using this link: http://accounts.nintendo.com and click Sign In / Create Account.
Then you must click Create a Nintendo account.

Now Nintendo will give you the alternative of creating your Nintendo account using your Facebook, Twiiter, Google or Nintendo Network ID account. In case you are interested, opt for the option of your preference.


Now you must choose if your account corresponds to that of a person over or under 13 years of age.

To create an account from scratch, enter a unique username, an email account, and other personal information.
Accept the Nintendo terms and conditions and click Continue.

You will then be asked if you wish to receive emails from Nintendo. Choose the option of your preference and press Confirm and create account.
To verify your account, go to your email inbox, copy the confirmation code you have received and paste it into the requested field on the main registration page.
If you are a minor, in this step you will be asked for the email of your representative to send a confirmation email. Do it and wait for this person to complete the corresponding process.
Once this is done, you will have finally created your Nintendo account. Now you just have to access your profile to link your account with your social media profile and access Nintendo services from your Nintendo Switch or other compatible console.