video game
Free Twitch Prime: How to subscribe to a channel for free with Prime Gaming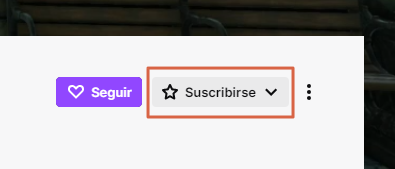 One of the main advantages of this popular streaming platform is its free subscription to Twitch Prime, currently known as " Prime Gaming ". This service offers the possibility of benefiting from exclusive content within it, without having to pay for a membership. Although for this, it is essential to have your Twitch account linked with that of Amazon Prime.
However, it is important to clarify that, within the free period, you can only subscribe to one channel per month. Since the other benefits are exclusive for users who cancel their monthly payment. In addition to this, you will find the steps to unlink your account, so you can decide when to cancel the Prime Gaming service. It will even detail some of the most frequent problems when subscribing.
Procedure to follow
To get a free Prime Gaming membership per month, you must have an Amazon Prime subscription. This is possible, thanks to the unification of services for the payment of a monthly fee, allowing you to enjoy different platforms through a single account. Therefore, to get a free subscription to a channel, you must perform the following steps:
Enter the official page of Prime Gaming and click on the " Prime Test " button .
Next, you will need to log into your Amazon Prime account or create a new one as the case may be.
Now you will see the main page of Prime Gaming, you will have to go to the left side menu and click on " Link Twitch account ".
After you have linked your Twitch account with Prime Gaming, you will receive your free subscription, as well as the rewards it brings.

Note:

Keep in mind that

there are 3 subscription levels

, by subscribing for free, you

will

only

get benefits from level 1

. While the other advantages are only available for paid subscriptions.

Now you just have to search for the channel of your choice and click on " Subscribe " as you would with any other.
A window will open with a list of options, under the section "Two ways to subscribe", you must click on " Subscribe for free ".
Note: it should be clarified that you will not be able to subscribe to all the channels you want, since some are restricted and are only enabled to follow them or watch their transmissions.
With these simple steps you will have finished your free subscription to a Prime Gaming channel. Remember that you can subscribe to a Premium channel per month, which are constantly updated and renewed, that way you will always get exclusive content to enjoy.
Unlink an account
If you want to unlink a Twitch account with that of Amazon Prime, and thus stop using the Prime Gaming service, you will have two options to do so. The first is to go to your Amazon account and follow the path: My account> Digital content and devices> Twitch settings> Unlink account> Unlink this account from Twitch.
The other option is to unlink accounts from the Twitch platform itself. To do this you just have to go to Settings and then to the section "Your Twitch accounts", there you will see all your linked accounts. Choose the one you want to unlink and click on " Unlink account ", it is next to its name.
Frequent problems when subscribing
Sometimes problems arise when subscribing to Prime Gaming. If this is the case, a message usually appears with the text " " Oh no! " ". Therefore, some of the most common errors and their possible reasons will be detailed:
Your country or region is not supported.
Wrong address or postal code.
Problems with the VPN.
Disadvantages with the card issuer.
Invalid or expired payment method.
Insufficient funds or expiration of Amazon Prime subscription.
This is all the information to keep in mind on how to get a free subscription to a channel with Prime Gaming. All in order to help users enjoy this platform, while collaborating with their favorite Streamer. Also, you will have a clearer idea if for any reason some of the aforementioned errors occur.