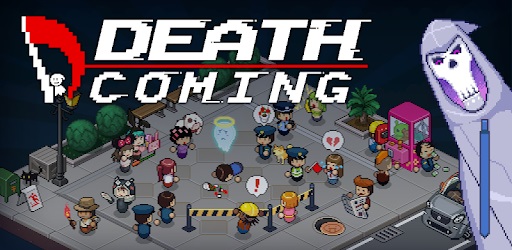 Epic Games is a video game developer company founded in 1991 by Tim Sweeny. This company has created different video games for PC, mobile devices and desktop consoles such as PlayStation 4, Xbox One, Nintendo Switch. This company has stood out and achieved popularity for various video game launches, in addition to the creation of its virtual store known as the Epic Games Store.
Another of his most popular creations is the Epic Games Launcher, a platform that works as its own client, through which it is possible to download video games. Epic Games is also responsible for the Unreal Engine, one of the best-viewed graphics engines in the contemporary video game industry . In addition to this, Fortnite is currently one of its flagship games and is a clear example of the company's excellence.
Epic Games Store
The Epic Games Store is the virtual store created by the Epic Games company. This is available for computers with Windows and Mac OS operating systems and works as a space in which it is possible to sell or purchase video games in digital format. The main video games developed by Epic Games are available on this platform, however, it also has an extensive catalog that involves titles outside the company.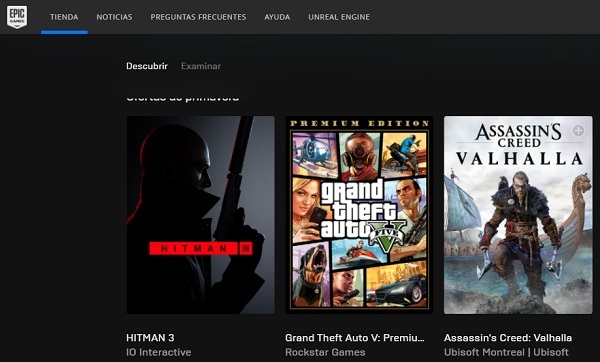 Similarly, Epic Game Store is also integrated into the Epic Games Launcher. On the other hand, it should be noted that thanks to this space, users can use their Epic Games account to access exclusive content and all the company's offers. Therefore, below is explained step by step, everything you need to know to get the most out of an Epic Games account.
Create an account
It is important to know that it is necessary to register with Epic Games to access all the content it has to offer. Therefore, the steps to create an account on this platform will be detailed below :
The first thing to do is access the Epic Games page through

this link

and click on " I nitiate Session ".
At the bottom of the login bar, the option " Register " will appear, so you must click there.


Select the option to "

Register with an email address ".
Once the form is filled in, all you have to do is click on the " C ontinue " button located at the bottom of the page.
Once the previous steps have been completed, a registration form will appear, which must be filled in with the requested data. Then check the box for " H e read and accept the terms of service " and finally click " C rear account

".

You will soon receive a verification code via e-mail. Which you will have to stick on the tab check during the registration process, and then clicking on " V erify email ".
Log in
After creating an account at Epic Games, the expected part will arrive, logging into the platform. Which you can carry out, following the steps below:
First of all, what you need to do to log into Epic Games is to go to the official page through

of this link

.

Place the button of " I nitiate session " in the upper right corner and press it .
Then select the platform through which you want to log in. In this case, he chose " I nitiate session with Epic Games ".
They appear boxes to fill in the details of email address and password after completing them finally click on " I nitiate in now ".
Following these simple steps, you will successfully log into Epic Games. Remember to keep the password in a safe place that is easy for you to remember.
Recover an account
If for any reason or circumstance you have lost your account password or do not remember it, you should know that there is a way to recover your Epic Games account. The process for this is very simple, it will only take a few minutes and the steps to be carried out are the following:
To recover an Epic Games account it is necessary to access the start of the official page through

this link.

Then go to the section of " A Yuda " and click on it.
Next, you must click on the Fornite box.
Now you need to go down to see a button that says " C ontact Us " and click on it.
They appear on the web two options, you must click is the one that says " N or I can start session ".
After the previous selection, appear an option that says " P onte contact our support team , " so you'll have to click there.
Finally, the portal will take you to a form that must be filled in with the data corresponding to the account to be recovered. Once done, it is a matter of waiting for the technical service to communicate via email. That's how simple it is to recover a lost account at Epic Games. If you do not receive an email in the next 48 hours, you will have to contact the company's technical assistance again.
Epic Games Launcher
Epic Games has a launcher that works as a client. It is through this system that users can buy and download video games developed by the same company, but also obtain titles from other developers hosted on the platform. Eastlauncher is available for Windows and Mac Operating Systems.
In order to download the video games hosted on the Epic Games platform, it is necessary to download and install the launcher. Here is a step-by-step explanation of how to do it.
How to download and install
The procedure to download and install Epic Games is extremely simple. You just have to do the following step by step:
To download the Epic Games launcher, you need to enter

this link

from the official Epic Games page.

A window in which you must click on the option "then open D ownload Launcher Epic Games

".

Then a pop up window will appear to save the file, it should Clicked on the button " G ave file

" and wait for this to download.

Once the download is finished, we find the file and click on it to execute it.
In doing so, install a tab will open here just you need to click on the button " I nstall

".

OS will request permission to make changes, this window must click on the button of " S i ". Then a load bar with the message "appears V erificando update

".

Once the verification is finished, the launcher download will start.
After finishing the download window installer enable a button with the option of " D ownload and install

" on which you click.

Once this is done, you just have to wait for the installation to finish and voila, now you can run the Epic Game Launcher from your computer's desktop.
Top Epic Games Store games
According to the users of the Epic Games Store, there are numerous video games that top the popularity charts, that is, the most downloaded and played of the entire catalog. The following reviews show what they are.
Fornite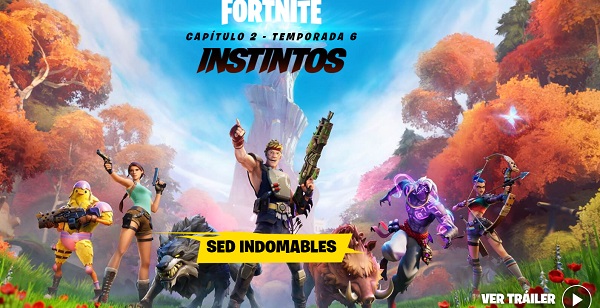 Fornite is a video game developed by Epic Games in 2017. The game is available in two modes, such as, Fornite Battle Royale and Fornite Save the World. Its game mode is focused on online multiplayer and is available for different platforms such as PC, consoles and devices with Android Operating System.
In short, both Fornite modes aim to survive various battles. Up to 100 players participate in Battle Royale mode, and in Save the World mode they can play cooperatively with a team of up to 4 players. On the other hand, to play Fornite it is necessary to acquire the Epic Games Launcher, since this is the one that allows you to download the video game for free. To obtain it, simply access this link to theEpic Games official page.

Borderlands 3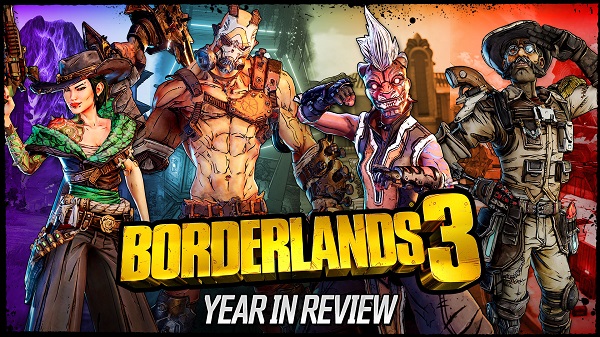 Borderlands 3 is an fps- style title developed by Gearbox Software and published by 2K Games, being released in 2019 for PlayStation 4, Xbox One, and PC. Its modalities include options to play alone and also cooperatively, being possible in the latter case, to create groups of up to 4 players to meet different challenges and join the different game modes offered by the title. To purchase Borderlands 3 from the Epic Game Store, you can accessthis link.
Snowrunner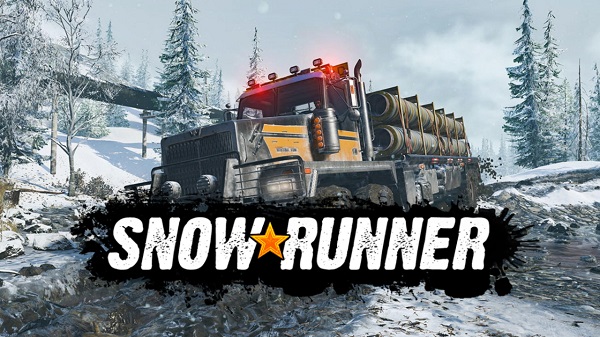 SnowRunner is a video game developed by Saber Interactive for PC that was released in. It is a simulator- type title that takes place in the icy moors of Alaska, with the purpose of entering an open world with extreme environments. Its modalities include playing alone and cooperatively with up to 4 players. SnowRuner is available on the Epic Game Store. To obtain it, it is enough to access the Epic Games official page and follow the corresponding steps.
Satisfactory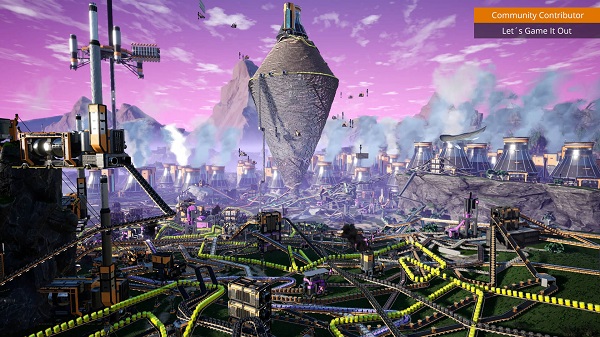 Satisfactory is a title developed by Coffee Stain Studios aimed at PC gamers. It is a construction and open world first person video game. Its growing popularity is due to the online mode that invites players to play cooperatively with users from all over the world. To purchase this game from the Epic Game Store, go to this link.
Death coming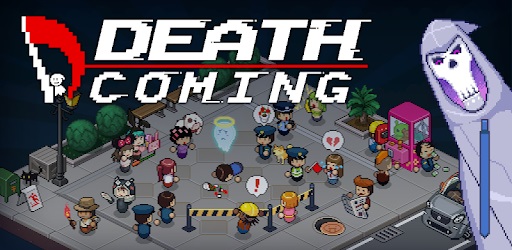 Death Coming was developed by NexT Studios in 2017 as a PC video game. The style of this title focuses on strategy, puzzle solving, and logic, all from a pixelart-style visual section. As for its game modes, it only has options for a single player, something that has not hindered its growing success among users of the Epic Game Store. To purchase it, simply access your purchase link on the Epic Games virtual store.
In addition to these titles, the Epic Game Store has a wide and varied catalog of equally popular and interesting video games. This is a great incentive to create an Epic Games account and find out about all the titles, offers and other content that can be accessed through an Epic Games account.