video game
Do you want to play the ps2 again? You can do it with the pcsx2 emulator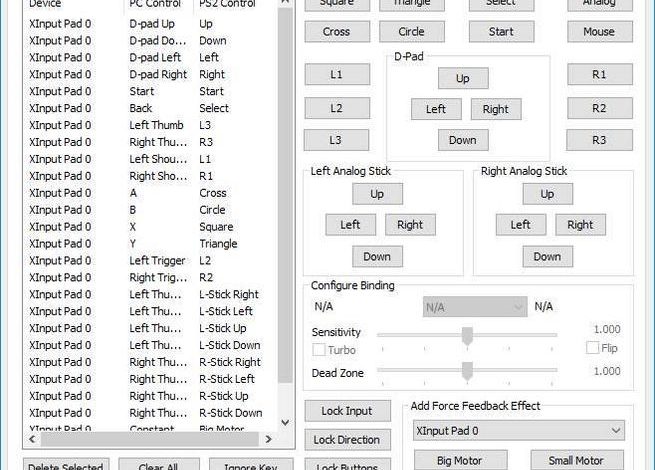 Although companies like Sony and Microsoft are already finalizing the launch of next-generation consoles, the truth is that the video game sector has not innovated for a long time. Except for a few new IPs, most companies are out of ideas, releasing games from two decades ago remastered or copying each other in massively multiplayer games. This has caused the Old School movement to grow exponentially in recent years. With it, many veteran gamers turn their backs on new games and new consoles and seek to remember old times by going back in time. Retro is fashionable.
There are retro consoles that are very easy to emulate. Nobody will have a problem emulating a NES, a SNES, a Game Boy, a Sega and even a PlayStation. However, when we get to the PlayStation 2, things change. This console is more than 20 years old, and for many it is one of the best games ever. If we have the PS2 stored we can play it without problems (the truth is that it is a very durable console), but finding units for sale is difficult. And much more to find games.
Therefore, one of the ways to recall old times with this console is to use emulators. And one of the best emulators to emulate this console is PCSX2.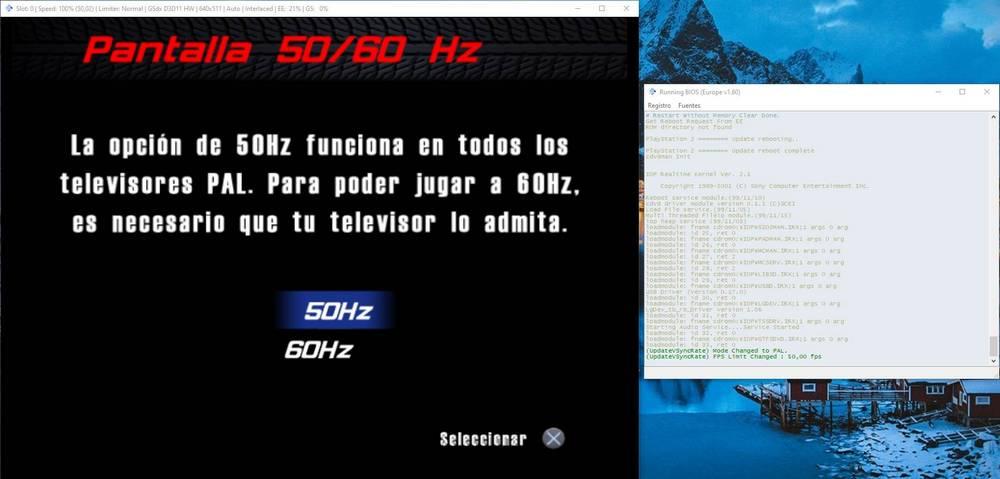 PCSX2: the best PS2 emulator
PCSX2 began its development in 2002, although it was not until 2007 when it began to be more or less playable. To this day, this emulator still has active support and its developers continue to update the core of the emulator and optimize its operation for all the games that exist for this emulator.
This emulator is characterized by being programmed to work through plugins. In addition to the official plugins, any developer can create their own plugins to improve its operation or simplify the options. In any case, the most complete and that offer the best performance are the official ones, so we do not recommend changing them for others.
In order to work, this emulator must load the BIOS of the PS2, and as a result of it load the game in question. Although for legal reasons this emulator does not include any BIOS (we must look for it and download it ourselves), it allows us to load the BIOS that we want, being able to use different versions and the BIOS of different regions.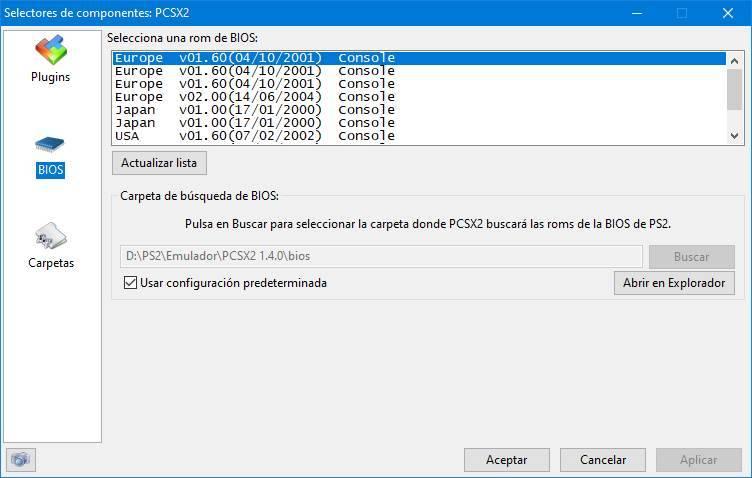 Set up PCSX2 without headaches
Emulating a PS2 smoothly and smoothly, the truth is that it is not easy at all. If we have a high-end computer we can do it, but if our computer is not exactly new, the truth is that we can have serious problems when running this emulator. Especially if we do not know how to configure it.
Within the PCSX2 options we will find an infinity of parameters that we can customize. With them we can adjust the operation of the CPU, graphics, sound, customize plugins and a large number of other options. Very complicated options that, honestly, we should not modify.
Without going into the infinite configuration options that this emulator offers us, we can find a switch called «Preset». Thanks to it, we will be able to quickly switch between 6 different emulator settings, giving more or less priority to fidelity over quality.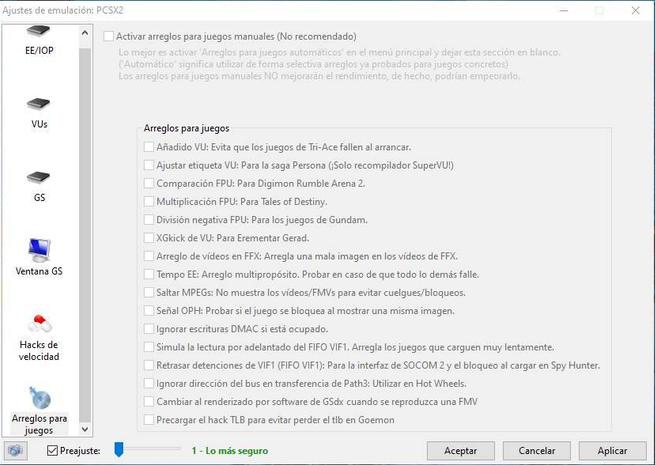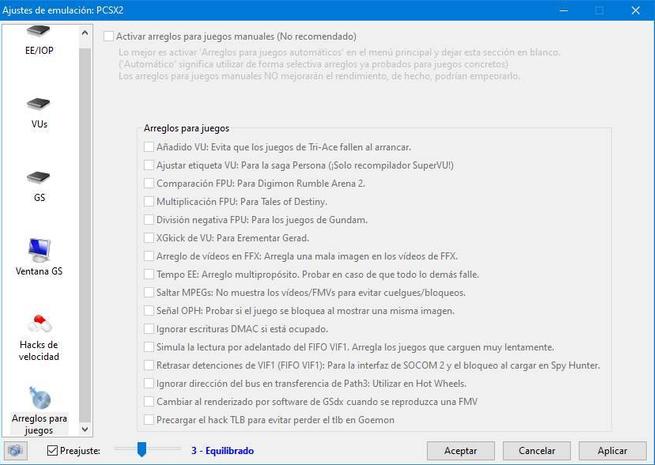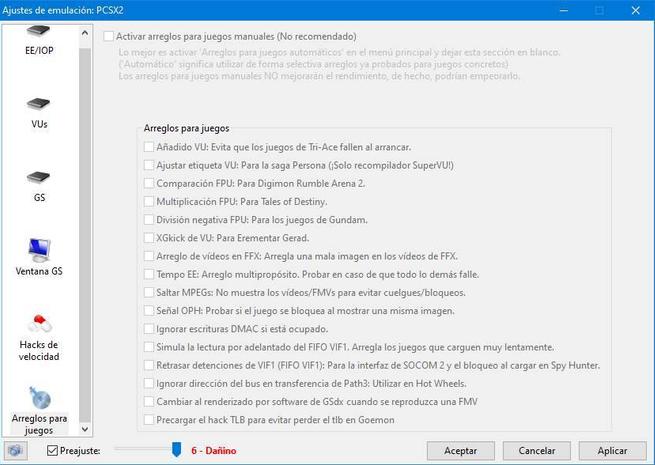 If we place the mouse over the preset bar we can see a description of what each of these adjustments does.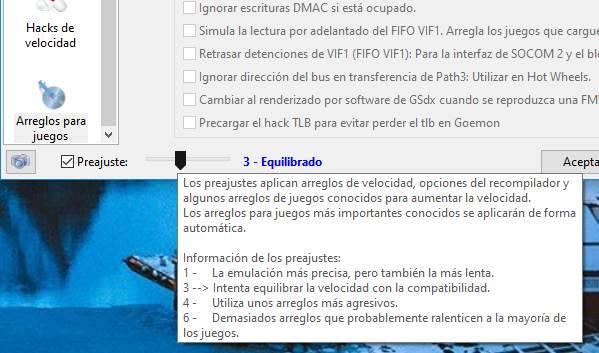 In this way we can choose the level that best suits the gaming experience we want to have and adjust the performance of the emulator depending on the hardware of our PC.
If we want to be able to manually modify the PCSX2 settings, then we must uncheck the "Preset" box to unlock all the options and configure the PS2 emulator to our liking.
Set up the controller
As we have seen, we do not have to configure much at the emulation level, but we would be interested in configuring the controller with which we are going to play. If we connect a PS4 controller to Windows, the controls will be set by default. But if we connect another controller, or we want to play with the keyboard, then we must go to the Settings> Controls section, and from there customize it as we want.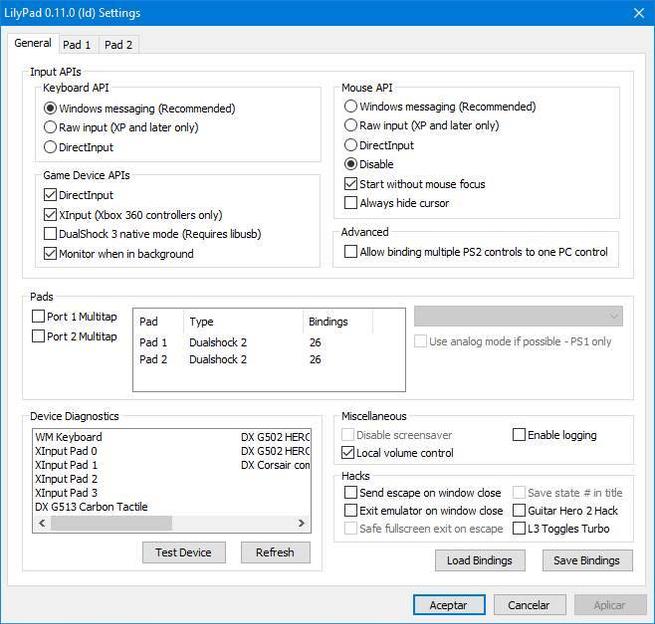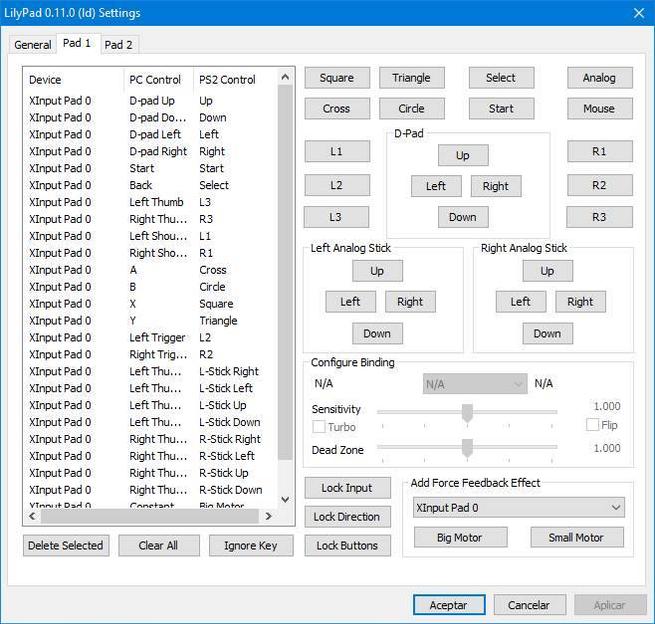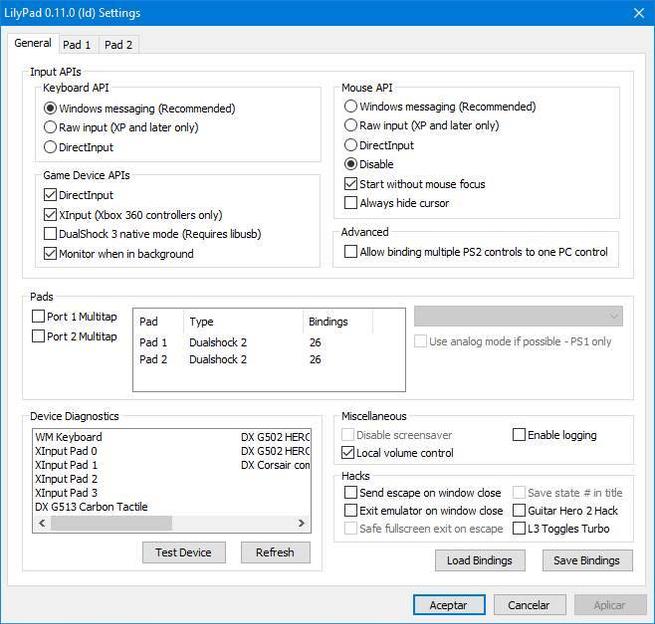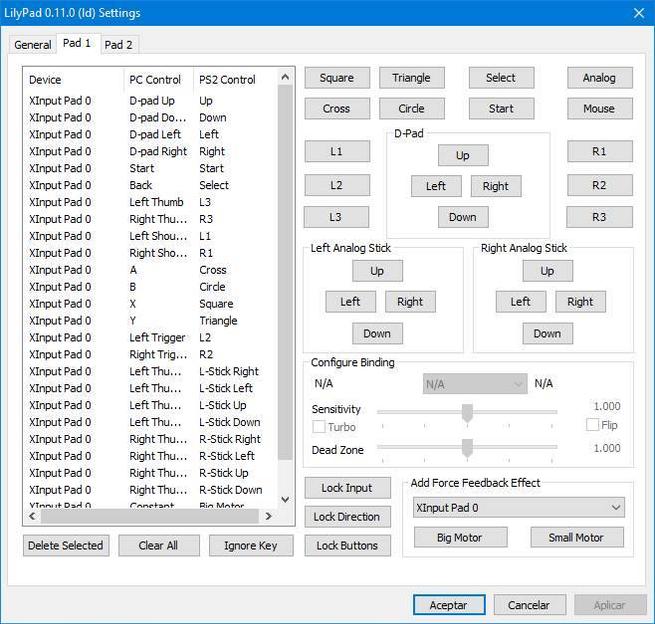 As we can see, as in the rest of the emulator configuration, even to configure the command we can find an infinity of options and parameters.
Download PCSX2
This emulator is totally free and open source for all users. We can find the latest available version of it in the following link .
The emulator is available for Windows, Linux and macOS, so we can use it without problems on any operating system we want. In addition, being open source, if we want we can adapt it ourselves to other platforms.
Of course, to be able to load the games we must have the BIOS in our power. And since the distribution of these is not legal, we will have to look for them ourselves.
Minimum and recommended requirements
The emulator developers ensure that in order to use this emulator we must meet the following simple requirements:
Processor with SSE2 support (Pentium 4, Athlon64).
Graphics with Pixel Shader model 3.0 support and 2 GB of video memory.
2 GB of RAM.
Windows XP SP3.
However, with that hardware the truth is that many games are not going to work well at all. Therefore, if we really want to make the most of this emulator, we have to meet, at least, the recommended requirements:
Intel Core i3 / 5/7 4th Gen or AMD FX-8350 processor.
Graphics with DirectX 11 support and 2 GB of video memory.
More than 2 GB of RAM.
Windows 8.1 x64
Thus, if we comply with the recommended requirements indicated by the developers, we can play at a speed of between 45 and 50 FPS, totally suitable for playing.
Alternatives to PCSX2
Although it is true that this is the best emulator to play PS2 games again, on the net we can find different alternatives, easier to use, or with better compatibility with certain titles, which will allow us to play the images equally ISO of this console.
Play!
Play! It is one of the most interesting PS2 emulators that we can find. Among its main features we can highlight that it is a multiplatform emulator, available for Windows, Linux, macOS, Android and even for iOS. A great emulator, with a good compatibility list, that we will be able to download and use for free.
We can download this emulator from its GitHub page .
PS2emu
If what we want is something basic and simple, then a great alternative that we can turn to is this PS2emu. This emulator makes use of a series of experimental techniques that make it much faster than other emulators, so it works better on any platform. Of course, to work you need to have the PS2 BIOS files on hand, something that is illegal for Sony.
RetroArch
Of course, we can't forget about RetroArch either. This LibRetro frontend is capable of loading games from practically any retro (and not so retro) console that we ask for. Although at the moment it is not compatible with the PlayStation 2, its developers are already working on a core. At the moment it is not known when it will be available to everyone, but it is expected to be even superior to the PCSX2 that we all know. And easier to start.