video game
Do you like cards? Play solitaire on windows with these games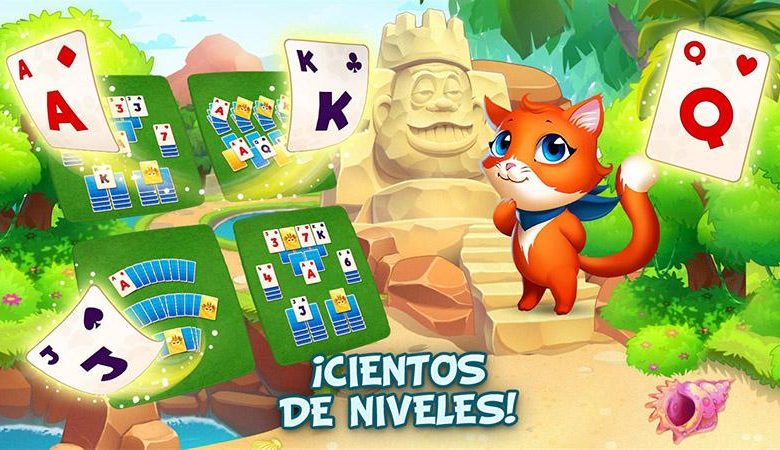 Card games are probably one of the oldest types of games that are still in use. These games would fall into the category of "board games", and it is rare for the family that, on special occasions, does not take out the mat to play after dinner. There are many different card games, for a different number of players as well. But undoubtedly one of the best known is the solitaire .
A classic that does not go out of style
Solitaire is one of the most popular single player card games that we can find. It is a game of patience, memory and dexterity by means of which we must stack all the cards in the deck into suits, starting with the aces, until ordering the complete deck.
If we have a deck of cards at hand we can play a game at any time, just place the cards and start to reveal them three at a time. But if we are from the digital age, or we simply do not have a deck at hand, we can resort to any of the following games to play a game from the PC at any time.
Solitaire games for Windows 10
If we are passionate about card games, it is possible that using a solitaire for dull or boring hours can be a good entertainment option, which will also help us relax. If this is our case, nothing better than opting for some of these solitaire recommendations for our PC.
Microsoft Solitaire, the new Windows 10 solitaire game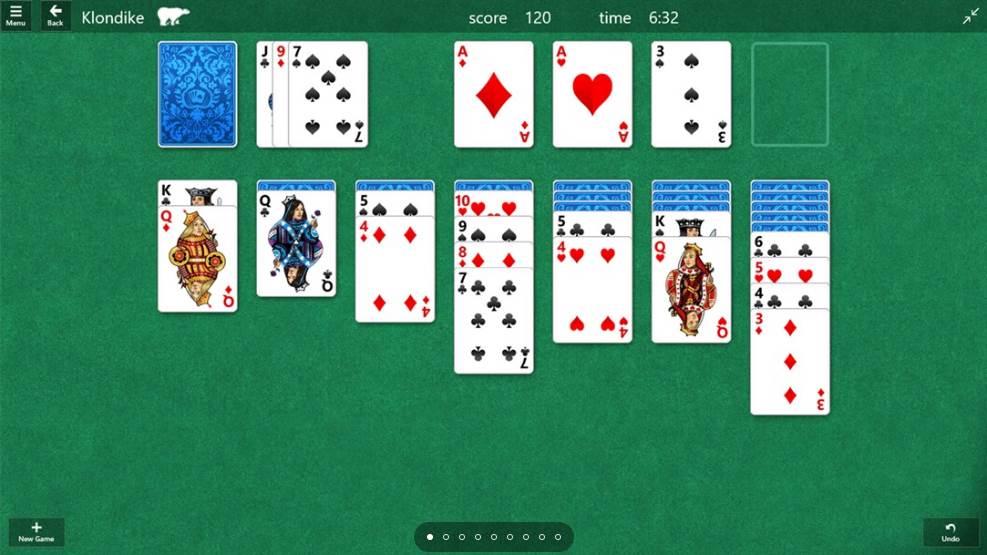 With the arrival of Windows 10, Microsoft took the opportunity to renew many of its programs and games to give them a modern and renewed appearance. And, how could it be less, one of the games that could not stay without its update was solitaire. Although the truth is that this change disappointed many users.
It is true that Microsoft's new solitaire is much more modern, has better graphics and even new game modes and different types of solitaire. However, it also has too many online features, paid features, and lots and lots of advertising. Currently this game has been relegated to the background, an app for those staunch fans of this card game, but not recommended for casual games.
Windows Solitaire, an essential classic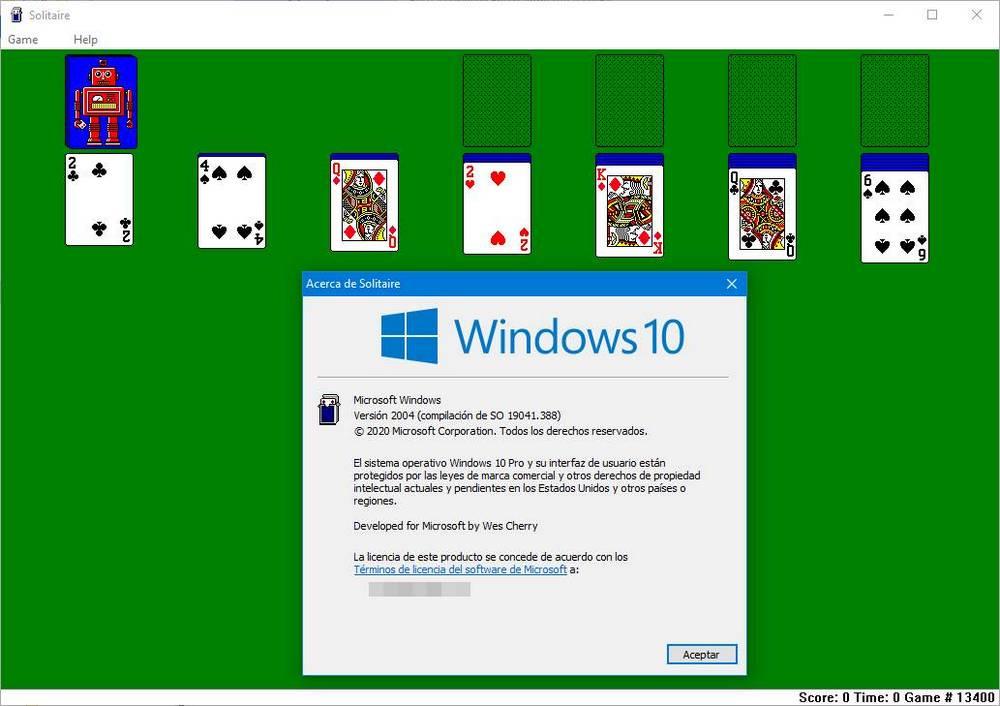 Although it is no longer included in Windows 10, the classic solitaire remains, for many, one of the best versions of this game for Windows. No ads, no ads, no setups, and no payments. Just open and play. And, if we manage to overcome it, we will simply see an animation and start over. This game had been accompanying users since Windows was an MS-DOS program and, although with Windows updates it was updated and modernized a bit (new colors, new cards, etc.), it always kept its essence.
The classic Solitaire Microsoft is no longer available in Windows 10, but there are ways to lower it . For example, we can download the Best Of Windows Entertainment to have the classic Microsoft games back in our Windows 10.
SolSuite, the most complete collection of card games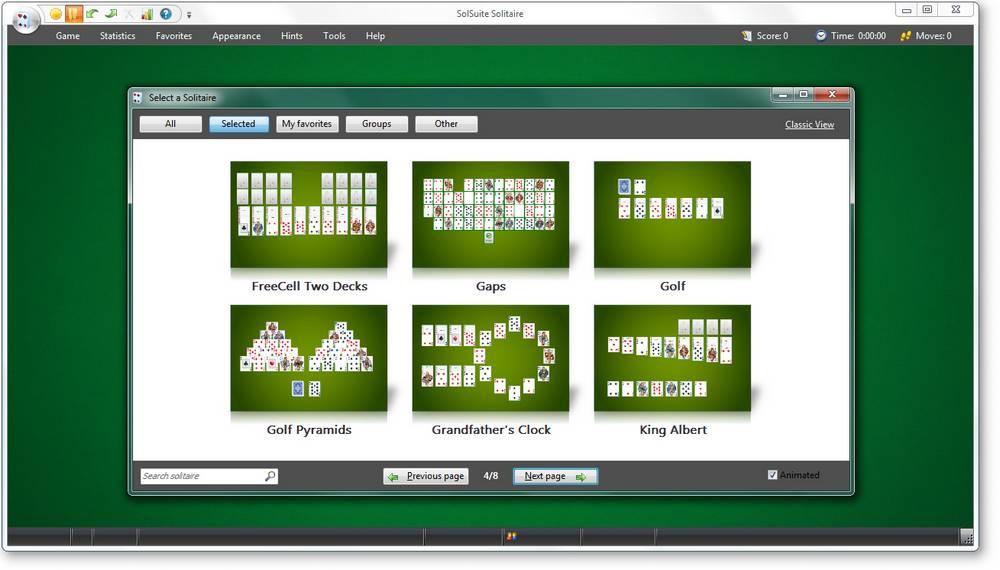 SolSuite is probably the biggest solitaire game we can find. In it we will find hundreds of different games to choose from, in addition to having hundreds of customization options, both for the cards and for the mats and backgrounds of the program.
Some of the game modes that we can find in this game are Spider, Klondike, FreeCell, Pyramid, Golf, Yukon, Monte Carlo, Canfield, Gaps, Forty Thieves, Four Seasons, Napoleon, Diplomat, La Belle Lucie, Flower Garden and Rouge et Noir. In addition, its developers have also created their own solitaire games and encourage us to try them. Thanks to its statistics, we can also see how we are improving the different games and which one is the best we do.
We can buy this solitaire game from your website . Its normal price is $ 20, although it usually has offers very often that allow us to get it for less than 10 euros.
Simple Solitaire, a simple and fast solitaire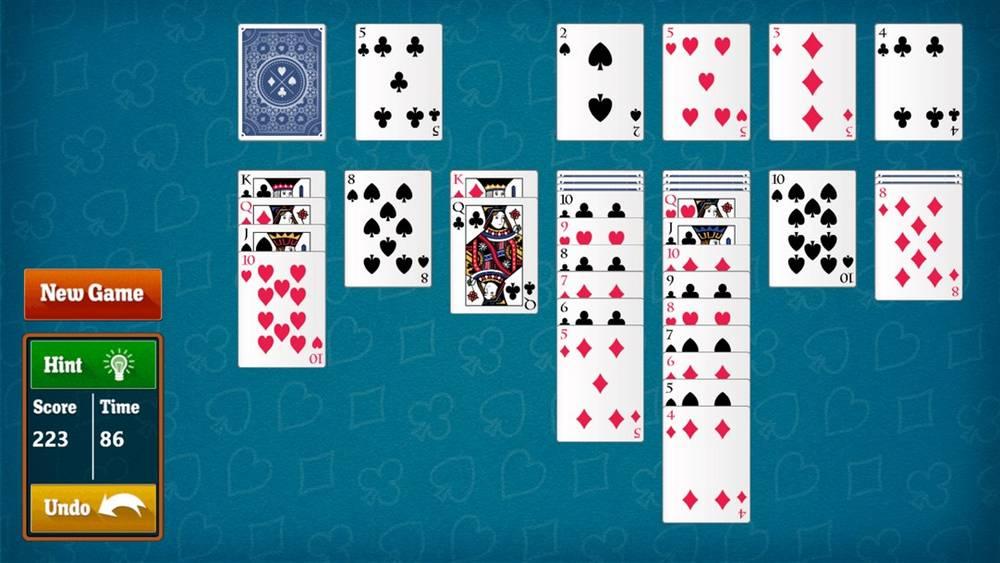 If we are looking for a free option within the Microsoft Store, an excellent alternative is Simple Solitaire . This game for Windows 10 allows us to enjoy classic solitaire games on our computer quickly and for free. We can find several solitaire games, such as Klondike (one and three cards), with standard scores and Vegas, it offers hints, a function to undo movements, several levels of difficulty and customization options for both the mat and the cards.
It's a middle ground between classic Windows solitaire and Microsoft's new UWP. But, unfortunately, although it is free, it has a lot of publicity, something that can distract us while we play.
Spider Solitaire Collection, for lovers of this complex variant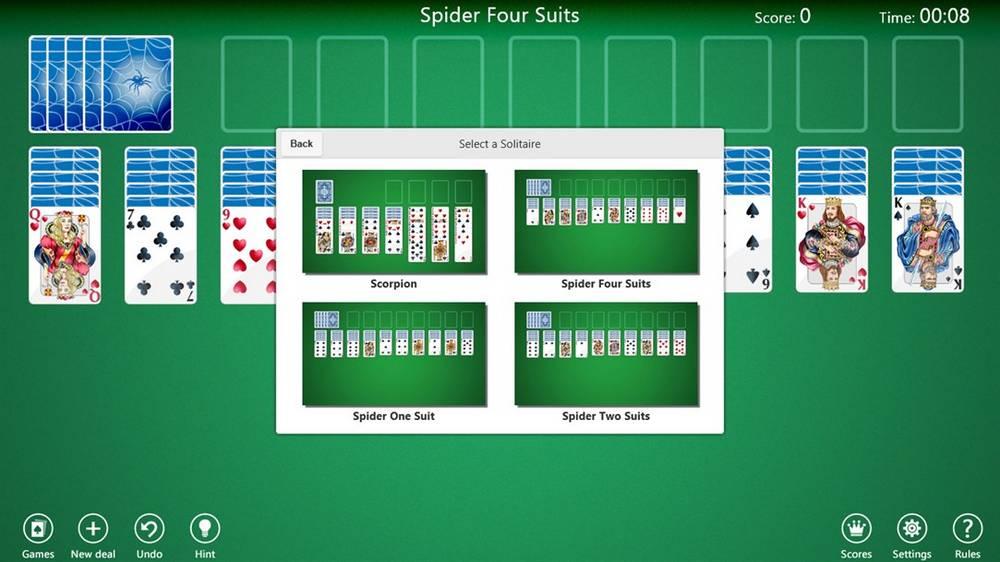 Spider solitaire is a different type of this card game from the original. It is played with two decks, each of which can have one, two or four suits, depending on the difficulty we choose. The board has 10 columns of charges, and all the suits have to be grouped into 8 piles, making it larger than the original game.
Spider Solitaire Collection is an app also in UWP format for Windows 10 that will allow us to play this type of card game on the computer. This will allow us to play the main variants of this card game, such as Spider, Spider One Suit, Spider Two Suits and Scorpion.
PySolFC, a large OpenSource card game project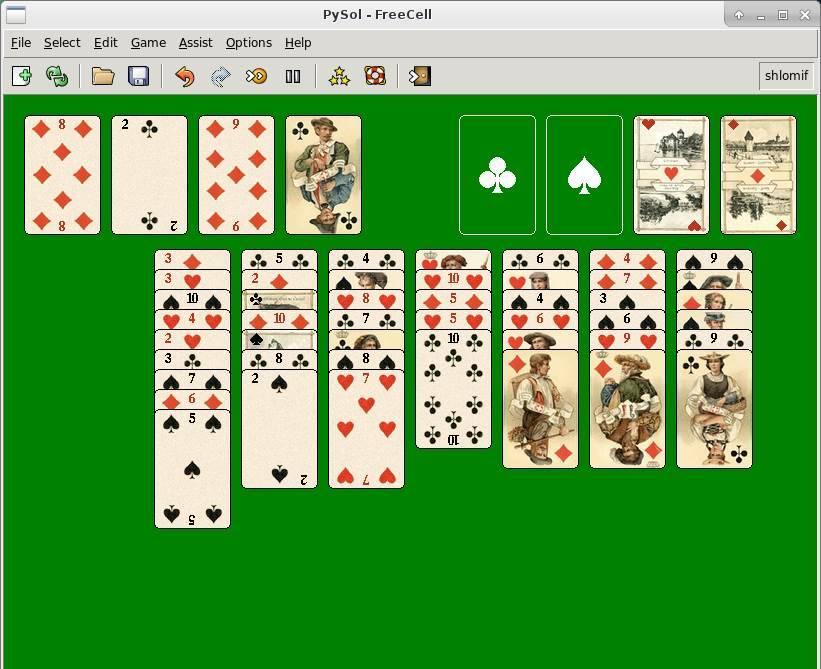 PySolFC is one more alternative for those users who are looking for a more complete collection of classic solitaires. This game is an extended version of the classic PySol, created by the community, that brings us a great variety of different games for one person that we can play. It has a great variety of different solitaires, and other similar, but different variants, such as mahjong, the classic Chinese board game.
We can download this game from here . We can download it for Windows, Linux and macOS completely free of charge.
Google Solitaire, to play from the browser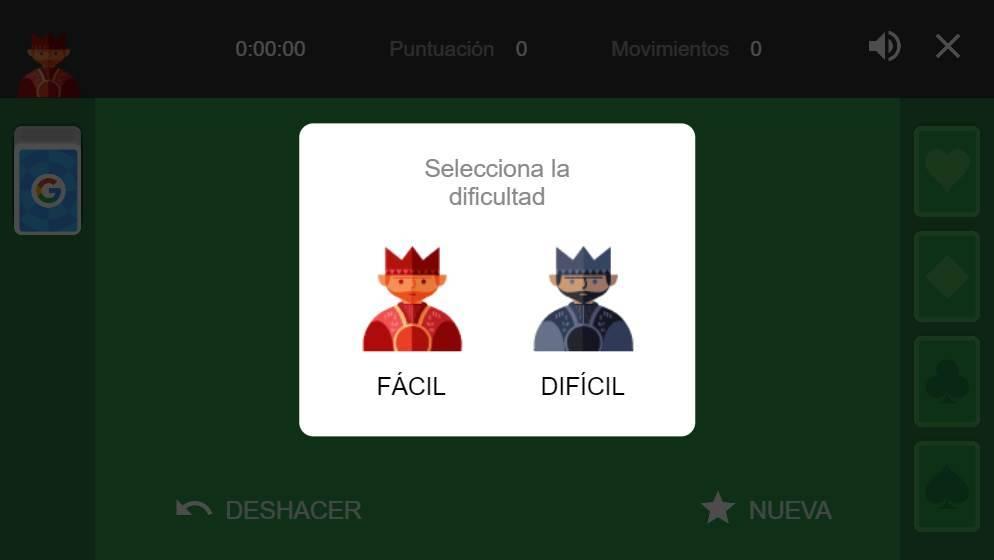 As we already know, Google hides many Easter eggs within its search engine. Some are designed so that users find them when making certain frequent searches, and others are very hidden, having to force them because we have seen it somewhere. One of these Easter eggs is a solitaire game that we can play from the browser.
This mini-game opens above the search result and lets us choose two different difficulty levels: easy and difficult. It has no more mystery, it is a simple game to play fast games whenever we want.
We can access this game from any browser without having to download and install anything. All you have to do is type "solitaire" into Google and start playing.
Solitaire Tour, fun and lively version of solitaire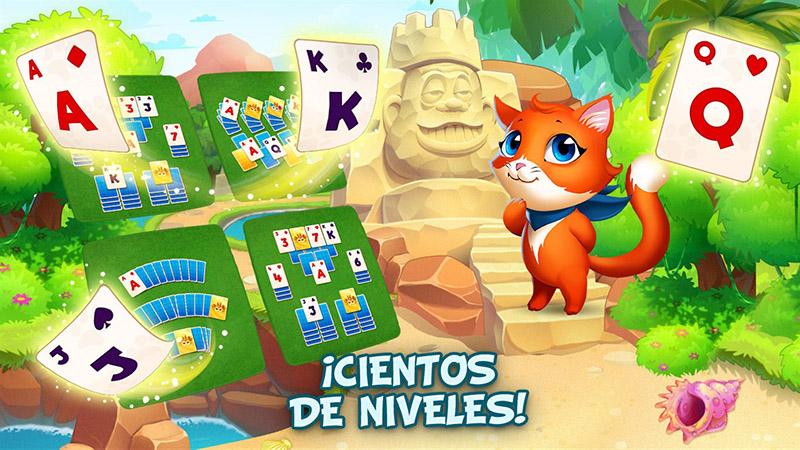 Another curious version of solitaire, where we must follow the red kitten Lily through multiple levels of card solitaires. We must master more than 742 levels traveling through 17 different locations, from the Valley of the Sphinx to the legendary Atlantis. We must overcome 5 types of barriers that will prevent us from getting the cards we need. A game to enjoy its excellent graphics and sounds, with constant periodic updates with new levels and additional features.
We can download the game for free from the Microsoft Store. It also has the ability to optionally unlock bonuses through in-app purchases, something that we can disable from its settings menu.