video game
Did you have a game boy? Go back to your games with these emulators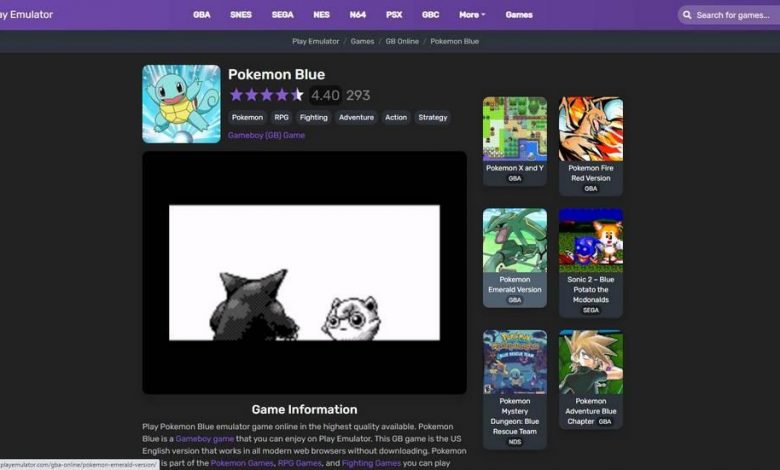 It wasn't the first, but it was certainly the best. The Game Boy hit the markets in the late 1980s as Nintendo's first portable console. And in the early '90s, everyone wanted to have theirs. Of course, this console, powered by batteries and with a screen included, completely revolutionized the concept of game console. And even more so with the arrival of the Blue and Red Pokémon, two of the most important icons on this platform. This console is one of those that bring back more memories to users. And, thanks to the emulators available for it, we will be able to enjoy its games again on any computer.
It is true that the original Game Boy had quite a few limitations. The console was very big, heavy and the screen, green, was not the best. Nintendo, seeing the success that this console had, decided to improve it by launching the Game Boy Pocket, a considerably smaller, lighter model with a grayscale screen. And years later, she returned to give another blow to the table with the launch of the Game Boy Color, the new and more powerful portable console with a color screen, which opened the door to new exclusive games for her.
Best Game Boy and Game Boy Color Emulators
Finding one of these consoles today, or their games, is an odyssey. Luckily, if we miss a game, we can play all their titles again thanks to the different emulators that we can find for PC. Original Game Boy roms have the extension .gb, while Game Boy Color roms have the extension .gbc.
VisualBoyAdvance, the Game Boy Advance emulator compatible with everything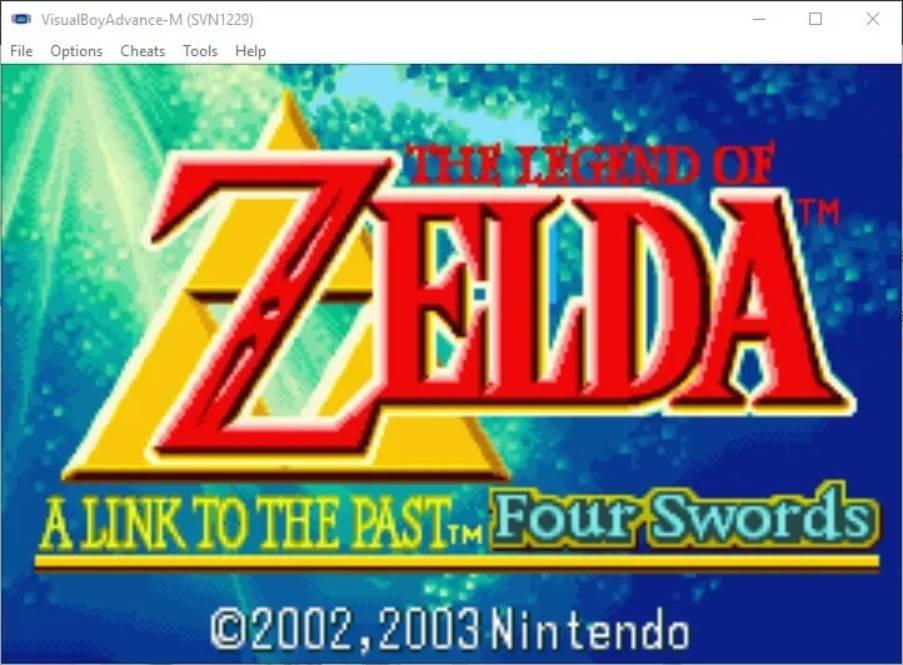 VisualBoyAdvance, or VBA, is one of the most complete Game Boy emulators. This is, for many, the perfect emulator, since it allows us to emulate from the original Game Boy to the Game Boy Advance, passing, of course, through the GBC.
This emulator has a large number of configuration options. It allows us to configure the controls to the keyboard or remote that we are going to use, it has a filter system that allows us to improve the appearance of the games (such as softening the edges or giving them a more retro touch), a tool to take screenshots of games, and even a complete quick save system that will allow us to save and load our games with a single keyboard shortcut.
It is one of the most complete emulators that we can find for Nintendo laptops. In addition to being the one that offers the best compatibility and fidelity with the different titles on the market, it also has a complete Gameshark cheat engine and even the possibility of playing online with other people.
We can download VisualBoyAdvance for free from its website .
TGB Dual, two games at the same time with Link cable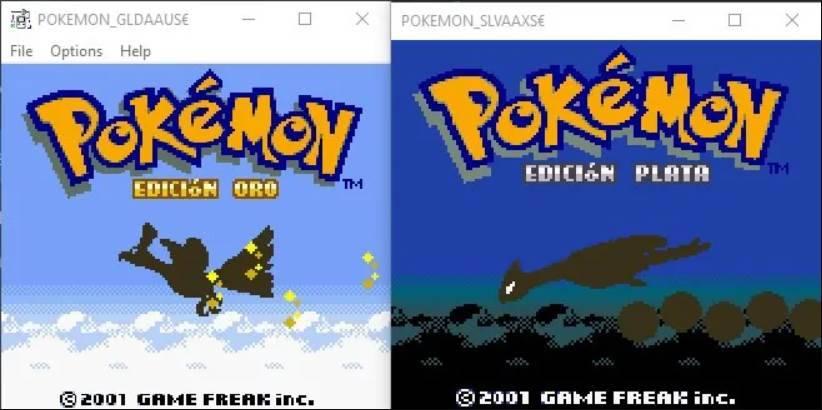 This is another of the most complete GB and GBC emulators that we can find. TGB Dual is compatible with practically every game released for these two consoles (it does not reach the GBA) with impressive ease and precision.
One of the main characteristics of this emulator, and basically the one that differentiates it from the others, is that it allows us to load two Game Boy games at the same time. By doing so, both games will be connected by a virtual Link cable, so we can connect both games to, for example, exchange Pokémon. In addition, it also has support for NetLink, so we can play with other people from our own local network.
It has a plethora of settings and display options, a tool for taking screenshots, and is even compatible with the GameShark cheat engine.
We can download TGB Dual from this link .
PlayGuy, GB emulator with temporary quick saves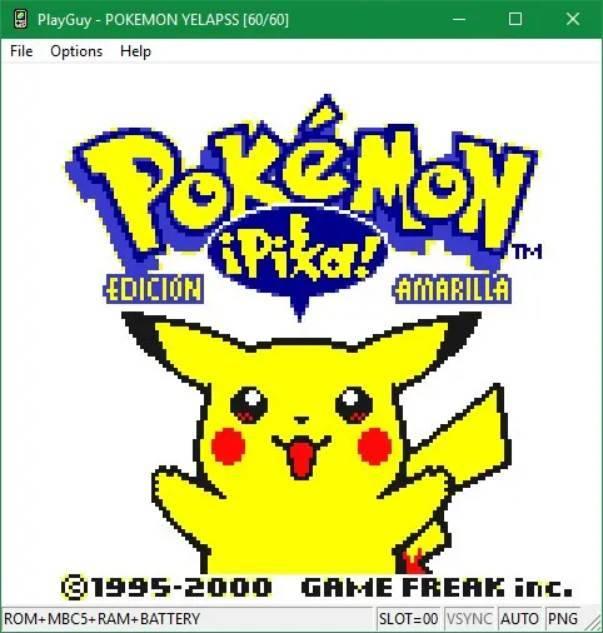 This is another complete emulator for both the original Game Boy and the Game Boy Color. Broadly speaking, PlayGuy offers the same functions and features as previous emulators. That is, it will allow us to customize and configure all the controls, take screenshots and even improve the quality of the games thanks to its graphical improvements and image filters.
But what stands out the most, without a doubt, is its quick saves system. Using the F6 key we will be able to save up to 100 different temporary states. These states will allow us to return to any point behind the game, although they will disappear when the browser is closed. Instead, using the F4 key we can make a persistent quick save at the moment we are.
We can download PlayGuy for free from its website .
RetroArch, Game Boy, Color and much more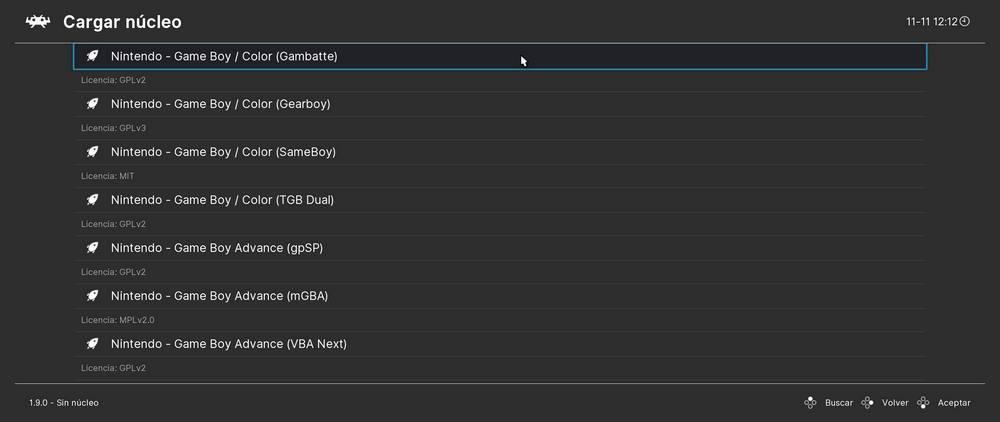 Of course, we couldn't forget about RetroArch. This is the frontend of LibRETRO that is capable of emulating practically any console, classic and modern, from a very complete interface and, at the same time, easy to use. Thanks to RetroArch we will be able to load without problems any original Game Boy and Game Boy Color game, and take advantage of all the functions and features that this platform offers us.
Inside RetroArch we are going to find several different cores, so we can choose the one we want to use to emulate the games on the Nintendo laptop. And once the core is loaded, proceed to its configuration using the different options that this software offers us. Some users may find it complicated software, but the truth is that it is worth spending some time to make it our own and thus be able to have an all-in-one emulation center.
We can download RetroArch from here .
PlayEmulator, online emulator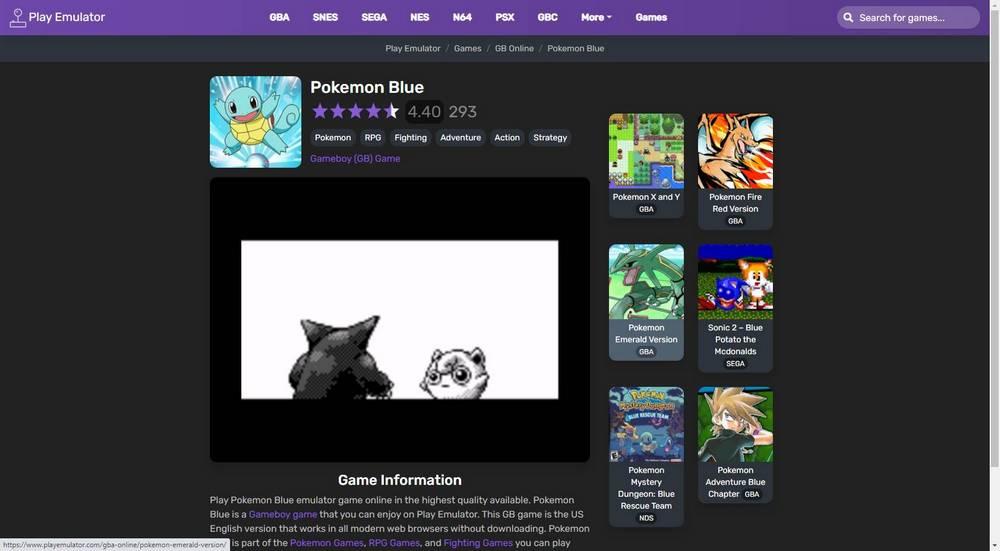 Not everything has to run locally on our PC. There are also alternatives that will allow us to play all kinds of retro games, including GB and GBC games, from the web browser. PlayEmulator is one of these alternatives. This platform offers us an online emulator, and a large number of games available, so that we only need the web browser to play.
It is not a feature packed emulator. But it does allow us to load any game, which is within its library, configure the controls and download its save data. The latter is important, since if we close the website we will lose progress if we have not previously downloaded it.
We can access PlayEmulator from this link .
What Game Boy Emulator to Use on Windows
At this point, we have been able to verify that there is a good amount of offers in terms of applications capable of emulating the games of both the Game Boy and the Game Boy Color. As they are proposals that we can download for free, it does not hurt that we consider the possibility of testing them until we find the one that best suits what we are looking for. If we had to stay with one, we would possibly opt for VisualBoyAdvance,  possibly the most complete and that offers the best compatibility and fidelity, allowing us to even play online with other people.