video game
Check if to steam game is on game pass from chrome

Surely whenever we go to buy something we usually look in various places where it is cheaper. This applies, of course, to video games as well. Sure, we often compare prices in physical stores and digital stores to find the best offer for us and, based on the prices, we decide if we end up buying the game in one or the other store. However, we often forget that there are new "subscription" gaming models, such as Netflix or Spotify, that can help us save a lot more. And the most important, today, is the Xbox Game Pass .
Microsoft is betting everything within the video game sector. In addition to the new generation of Xbox consoles, the Windows giant wants to revolutionize the way you play video games, both on consoles and on PC. Instead of having to pay 50, 60 or even 70 euros for a game, Microsoft offers us what is known as the Game Pass, a subscription model in which, for 10 euros per month, we can have unlimited access to all its games, EA games (as it includes EA Access) and more than 100 third-party games.
The Game Pass game collection is quite large, therefore, it is difficult to know all the games that are part of this service and those that are not. Luckily, there is a very simple extension for Chrome, Edge, Firefox and other browsers based on them that will allow us to know, before buying, if a Steam game is in the Game Pass.
Windows 10: the only requirement for the Game Pass
We can buy the Xbox Game Pass for PC without having an Xbox or any other console. The only requirement to be able to use this service is that we are Windows 10 users , specifically of a relatively modern version of the operating system, since we will depend on the Microsoft Store, the Windows 10 store, to search and download the games.
As for the necessary hardware, it will depend on the game that we are going to play. The games are distributed in UWP format, Microsoft's universal format, which guarantees us equal or better performance than games on other platforms. In addition, these games have Microsoft services implemented, such as cloud save or achievements.
Xbox Game Pass info on Steam: must-have extension for Chrome
Xbox Game Pass info on Steam is a simple extension whose main objective is to tell us if a specific Steam game is within the Microsoft subscription model or not. In this way, instead of having to manually compare Microsoft's database over and over again, we will be able to see a notice within Steam when the game is available in Microsoft's Game Pass.
To use this extension, all we have to do is install it in our browser. We have it available for both Chrome and Firefox. Also, the Chrome version works flawlessly on all other Chromium-based browsers, such as Edge.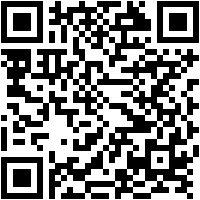 Once the extension is installed, we no longer have to do anything else. Now, from the Steam store, we can browse the different games that it offers us. When any of them are available in Microsoft's Game Pass, we will be able to see a notice that will indicate that the game is available on this platform. In addition, we will be able to know how long it has been.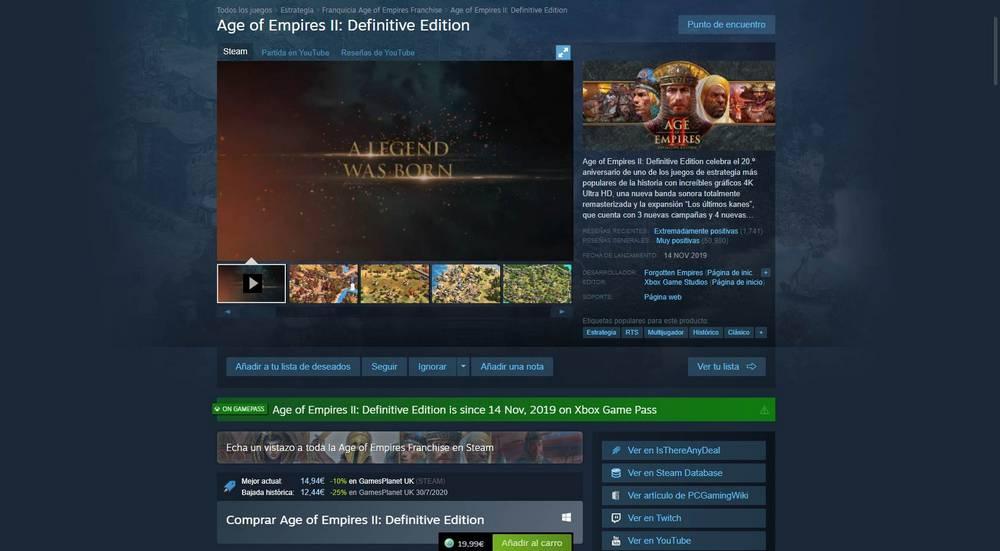 In addition to this, some of the additional features that the extension offers are:
Notify us when a game is going to be added soon.
Displays a message when a Game Pass game is coming out soon.
Information about games that, in the past, were in the XGP and are no longer.
Information about when the game was added.
Display the message on the Steam wish list.
Icon in game search results.
Icon in the list of discounted games.
Display the game message for Xbox Game Pass on the main Steam page.
For its part, this extension does not do much else. If we do not want to spend the money on the game, then what we can do is sign up for the Microsoft model, play it, and when we finish it and we are not going to play anymore, cancel it. We will surely save money.
Other tricks to save when buying PC games
Thanks to this extension we will be able to avoid buying games that we can play through Microsoft's subscription service. However, we remember that Xbox Game Pass games are never ours, but we have them "on loan" for as long as we pay. What if we want a game to be ours? We can buy it. But if we do it wisely, we won't end up overpaying for it.
One of the best tips for buying games and saving money is to take advantage of the  Steam sales . In addition to the different sales that we usually see every week, each season the platform launches new sales campaigns that allow us to get hold of all kinds of games with sales of up to 90%. What now costs us 50 euros, can easily go to cost 20, or less, in these sales.
In addition, we remember that there are a large number of alternative platforms to buy games. For example, we have Instant Gaming, on the one hand, which allows us to get hold of the games with excellent savings. We also have Humble Bundle, where new game packs come out every week that we can buy at a very low price and, in addition, donate the part of the money that we want (as if we want to donate 100%) to charities and NGOs.
Finally, there is one more extension for Steam, called  Augmented Steam, which will allow us to obtain much more information directly from the store. For example, when we look for a game we can see a history of its price, what has been the lowest price in history, in which store, and in which of all the platforms it is cheaper right now. We can even see the price of a game in other currencies to see if it is cheaper or not.

An extension that, with a little patience, can allow us to save a significant amount of money.