video game
Back to the most retro! The best atari emulators for windows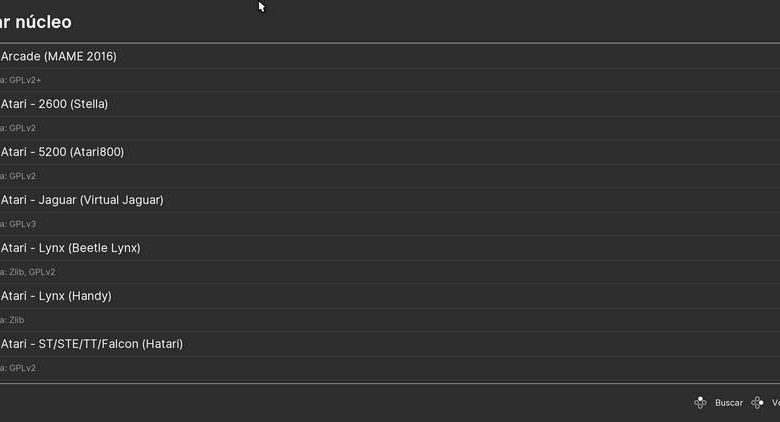 The Atari, specifically the Pong game released in 1972, marks out what is known as the first console. From this moment it is when a war began to become the best home console that, almost 50 years later, is still red hot. Games have changed a lot since classic Pong and, although the amount of modern audiovisual content that we have today to consume is immense, there is always a place for retro games. And here, Atari, plays an important role.
Surely many of us still keep the Atari consoles that gave us so many hours of fun decades ago. However, nowadays it is very difficult to make them work because modern televisions are not designed for the signal emitted by these consoles. As with everything, retro consoles are currently being marketed to play the Atari, with a limited game catalog, which will allow us to return to playing games from when we were younger. But getting an original console, as well as original games, is something quite complicated, and expensive.
Atari games are between 40 and 50 years old. These are more than classified as abandonware, so downloading them from pages like Archive.org, although it is not legal, is not going to bring us any problem. In addition, the entire Atari game romset only occupies a few megabytes, and the hours of entertainment it provides us are almost endless.
Depending on the console that we are going to emulate, the games can have one or another format. For example, Atari 2600 games  are in .a26 (or .bin format), while  Atari 5200 games  are in .a52 and  Atari  7800 in  .a78.
Of course, to be able to play these games it is necessary to have an emulator compatible with these files. Next, we will see which are the best.
Stella, the best Atari 2600 emulator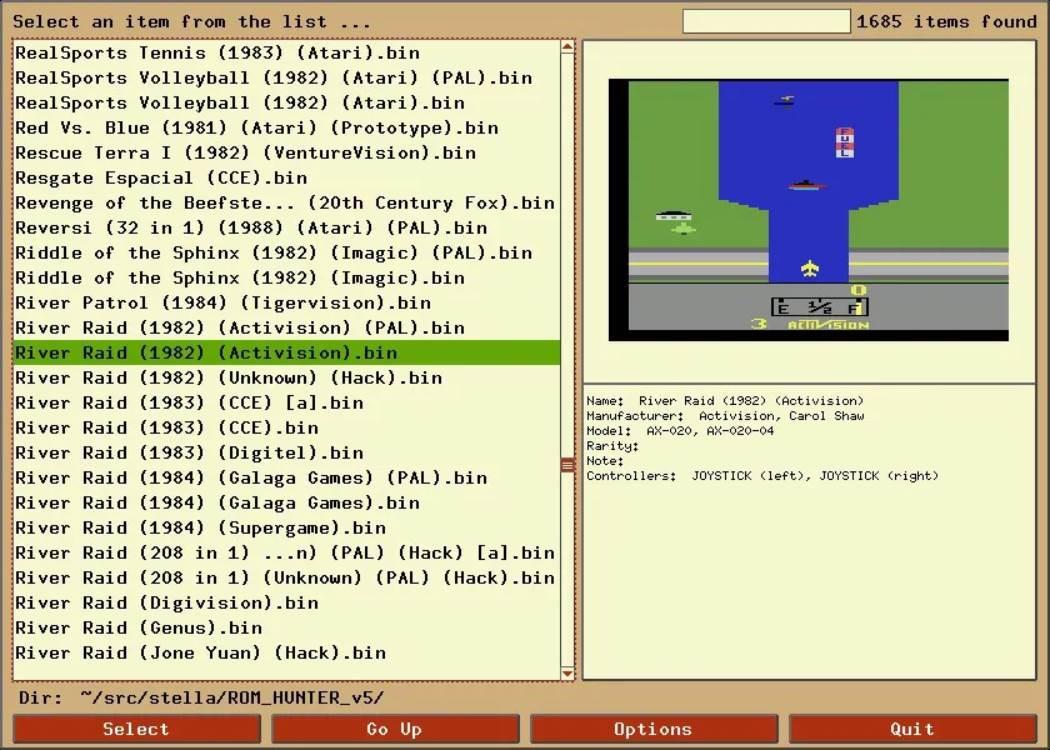 Stella is the first Atari emulator that we are going to talk about. This emulator is specially designed to allow us to run any game released for the popular Atari 2600. Since emulating this console has no difficulty, its developers have set out to keep the emulator as simple as possible.
It offers perfect emulation in terms of accuracy and compatibility. Its interface will show us a list with all our games, and we can select the one we want from this list to start playing. If we do not want to move through the list we can also use its search engine to quickly find the game we want.
We can  easily download Stella from this link .
Kat5200, essential emulator of the 5200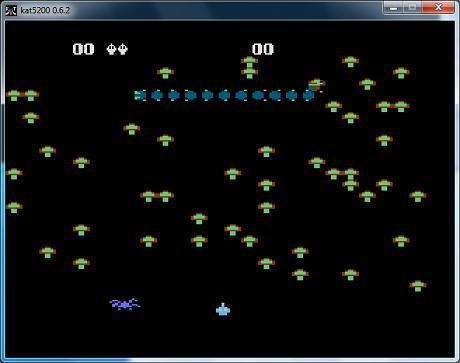 Almost even simpler than Stella, this emulator will allow us to play the excellent games of the Atari 5200 again. In addition, it is also compatible with the other 8-bit consoles of this company, such as the Atari 800, XL and the XE. This emulator has perfect compatibility for all the titles released for this console, in addition to offering users a series of useful features such as, for example, calibrating the joystick or mapping controls for up to two players on the same PC.
We can  download Kat5200 for free from its website . Of course, in order to use this emulator we must download a BIOS from the console ourselves, a BIOS that we can find relatively easily in Google.
Atari800, another emulator from 400 to 5200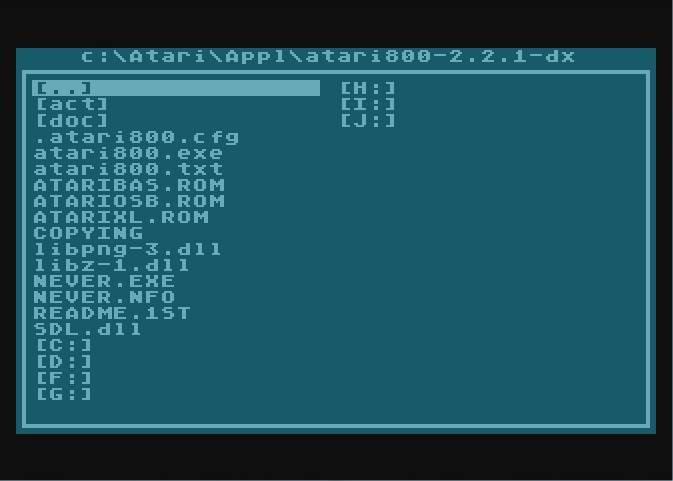 Another excellent emulator that we can find to play the consoles of this company is Atari800. This emulator allows us to play a wide variety of systems, such as the Atari 400, 800, 600 XL, 800XL, 130XE and 5200. It is a portable emulator, written in C, and very easy to use. In addition to being compatible with the basic formats of these consoles, it is also capable of emulating RAW tapes, loading disk images and even supporting the mythical memory expansions of up to 1088K.
We can download the Atari800 emulator from here . This complete emulator is available for Windows, macOS, Linux, and other systems.
ProSystem Emulator, for those who chose the 7800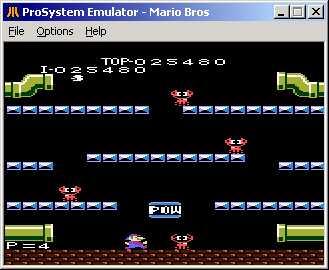 If we keep moving forward in time we get to the Atari 7800. The games on this console were already beginning to take shape, and it was characterized by bringing users a large number of arcade titles to their living rooms.
All games released for this platform can be replayed without problems thanks to the ProSystem emulator. This emulator is written in C ++ and uses the Windows and DirectX APIs to offer a practically perfect emulation for all 7800 games, both for the NTSC and PAL standards, so we can even play the titles that did not reach our country.
We can download ProSystem for the Atari 7800 from your project website .
RetroArch, all Atari, and much more, in one program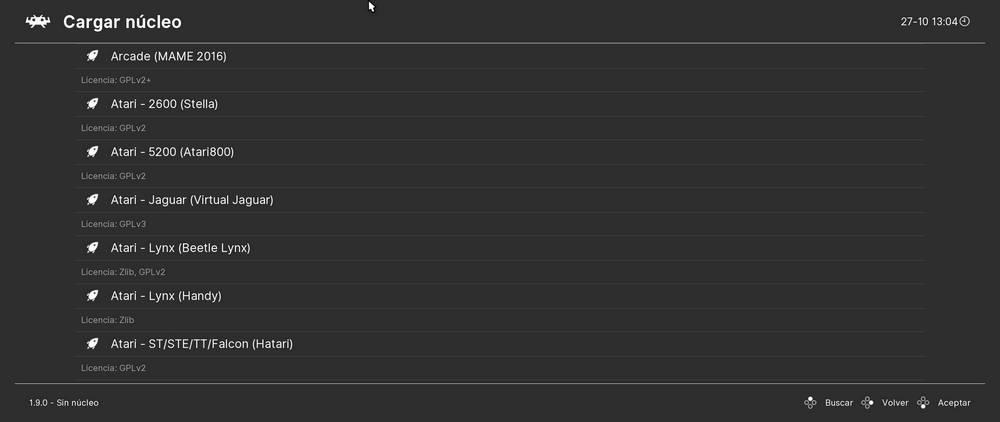 Of course, we couldn't forget about RetroArch. This is the most important frontend of Libretro that allows us to emulate all kinds of retro consoles (and not so retro), they support, of course, Atari consoles.
We can find the best cores to be able to run the games of these consoles directly from this emulator, from the 800, 2600 and 5200 to the rarest ones like the Falcon. The emulation of the cores is identical to that of their corresponding emulators, with the difference that we can use Retroarch as a game library, or to customize and improve the emulation.
We can download RetroArch for any operating system, or platform, from its main website .