software
Work much fast on windows and your programs with keypirinha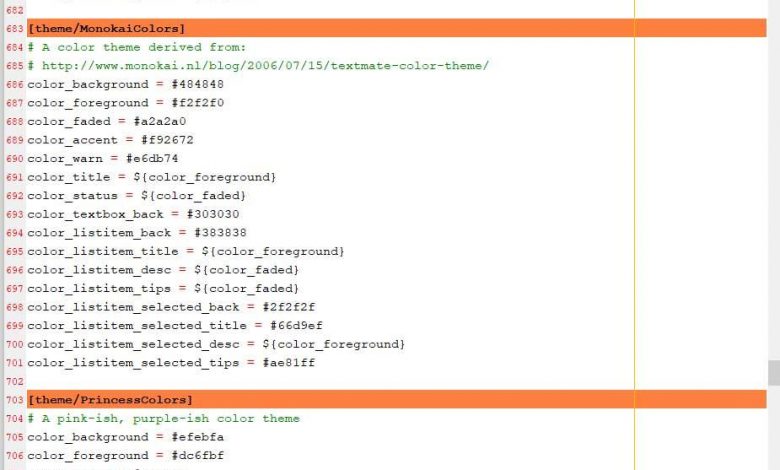 When we work with our team, in the vast majority of cases what we seek is to be able to do it in the most fluid way possible. For this we can use functions integrated in systems such as Windows that are very helpful. But at the same time we can use third-party applications such as Keypirinha, software that we will talk about below.
And, as most of you will know first-hand, being able to work in a more fluid way than usual is something that most ask for. For example, if we focus on a system like Windows, it offers us several functions in this regard. In addition to the customizable parameters that it presents, the operating system also presents elements such as keyboard shortcuts, for example. In the same way we can use another such as shortcuts to functions, programs and documents.
At the same time, and to streamline the day-to-day with the PC, another widely used custom is to pin items to the system taskbar, or to the Start menu. However, sometimes we do not need to limit ourselves to what the operating system itself or the installed applications presents us with. With this, what we want to say is that we can also take advantage of the advantages that various third-party solutions offer us.
Advantages that Keypirinha offers us in Windows
It is because of all this that we are going to tell you about Keypirinha . This is a free software that will be very useful for this that we are talking about. That is, it will help us to work much more fluidly in Windows, largely thanks to the use of the keyboard. To give us an idea, actually here we find a powerful, very fast file launcher for Windows.
It will help us in a multitude of tasks such as quickly finding and executing a large number of elements in the operating system. This is where applications, files, browser bookmarks , Internet websites, etc. come into play . In addition to all that we are commenting on, we can use additional functions such as calculating, starting searches, using an online dictionary, converting values, etc.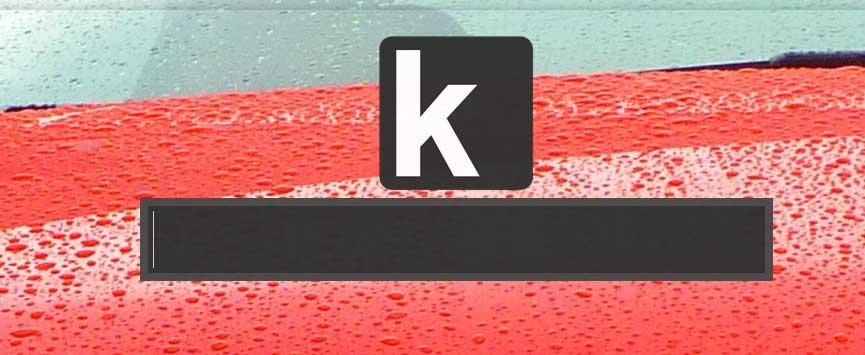 Commissioning and first steps with Keypirinha panel
To say that this is a program that we can use for free and that at first it is placed in the background in the Windows system tray. We will see this in the form of an icon next to the system clock or the WiFi connectivity clock . Therefore, in order to see the launcher as such, we will only have to tap on it. In the same way, we have the possibility of using the key combination Ctrl + Win + K, a combination that is configured by default but that we can customize.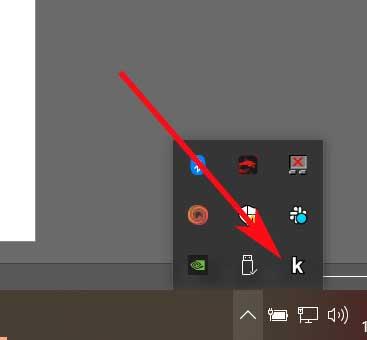 This will give us way to a new dialog box of the program in which we can type what we want to access or open. As we can see immediately, its operation is extremely fast and fluid. From the first moment we start writing, the program already begins to show us results that it finds on the PC. As we mentioned, these can be programs installed on the PC, Windows functions, bookmarks that we have stored in the browser, etc.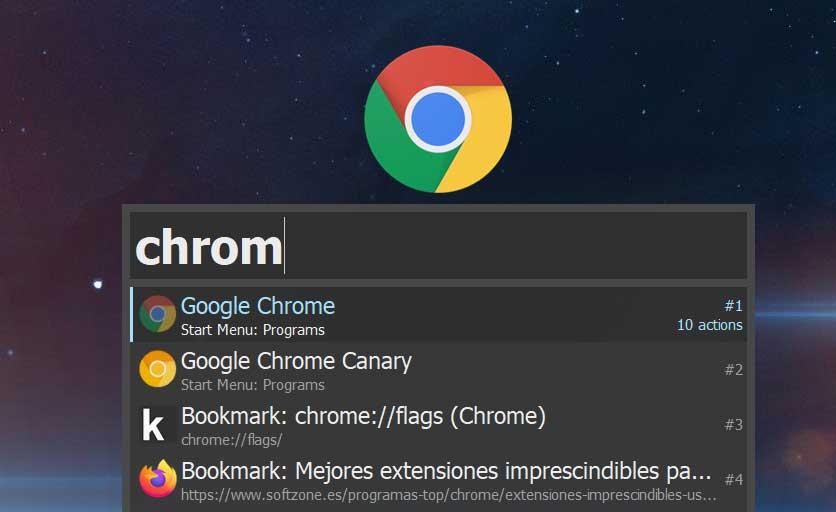 As you can imagine, as long as we are only a little agile in using the keyboard, and we get used to Keypirinha, we will be able to work in a much more fluid way.
Other additional functions of Keypirinha
But that's not all, but at the same time the program that we are talking about in these lines, presents us with some additional functions . These will help us to adapt their behavior a little more and adapt it to our needs. As we mentioned before, in addition to the launcher itself, an icon containing the letter K is located in the system tray.
Well, to see what we can also do with this software, we just have to press the right mouse button on said icon.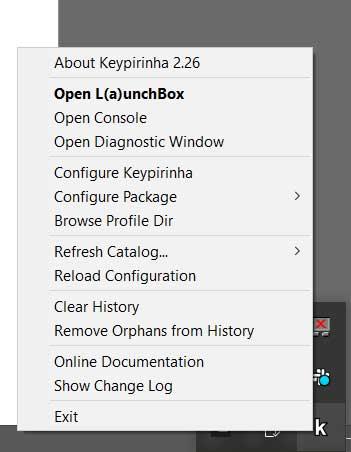 Here we find a series of basic actions such as launching the program as such, for example. But at the same time we find a series of somewhat more advanced functions that we will also have access to from here. By this we mean a diagnostic console where we see all the events that have occurred related to the application itself. In the same way, we will have the possibility of cleaning the history of past searches or consulting all those elements to which we have access with searches.
Launcher Settings for Windows
Saying that the latter will be very useful for you to get an idea of ​​everything you can do with Keypirinha. Say that in order to access the catalog of packages that the program actually accesses, we have to go to Refresh Catalog.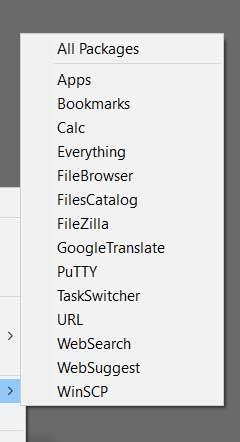 Say that we find other functions that refer directly to the configuration of the program as such, but these are not performed with a graphical interface . This is the norm in most of the programs we use in Windows. However, in this case, when we go to the Configure Keypirinha option, an extensive text document opens so that here we can modify the available parameters, but in text mode.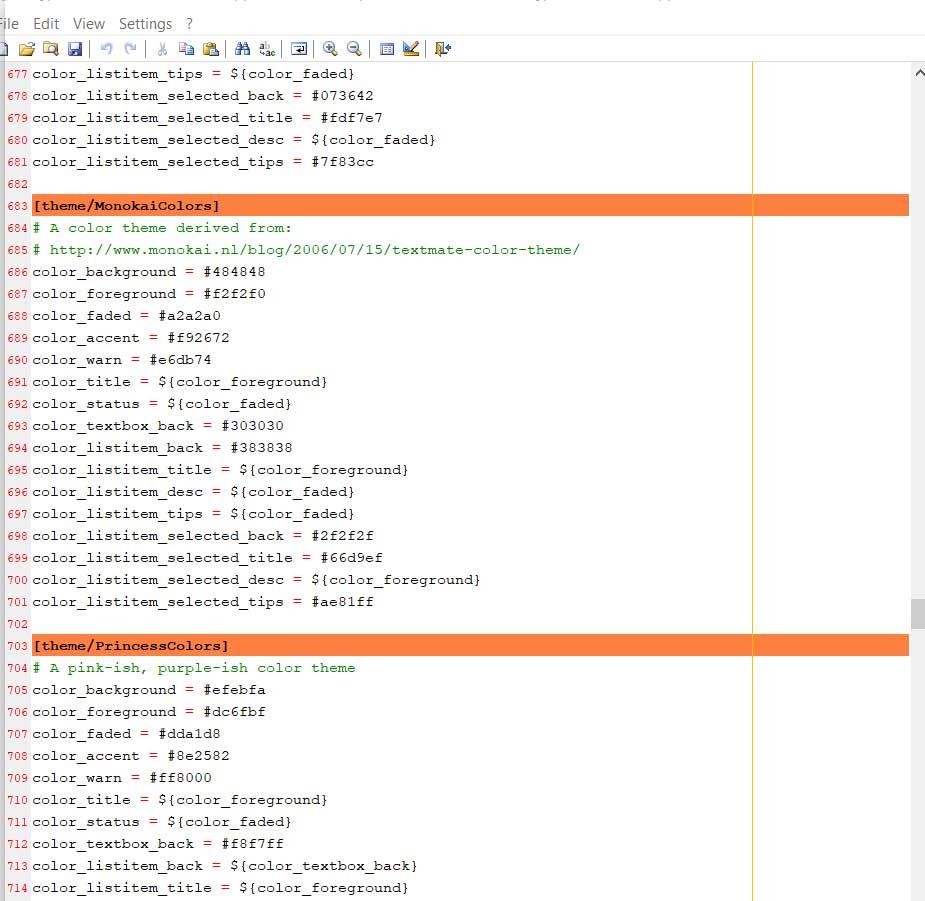 Therefore at this point we recommend that you do not touch this section much, unless you are sure of the changes to be made here.
Other alternative applications to Keypirinha
LaunchBar Commander: this is another interesting alternative called LaunchBar Commander which is a free application launcher . It is a program that you can download from this link and that has a multitude of customizable parameters. We can resize the size of the program window and it consists of four well differentiated sections. These give us the ability to access various Windows options, the most used files, applications, etc.
Launchy: here we find another proposal of this type, an application launcher, which you can download from this link . It is a launcher that has been around for many years and that allows us to configure the applications we use the most. It also presents us with very fast access to our personal documents stored on the computer .
How to download Keypirinha
As we mentioned at the beginning, this is a free application launcher that you can use on Windows. We also have several versions of it, all of them portable, for both 32- bit and 64-bit architectures . Therefore, it does not even require installation on the equipment and we can carry it on any device . Thus, in order to download and test the software first-hand, you can do it from this link .