software
Whatsapp business tips: definitive list to take full advantage of the application 2021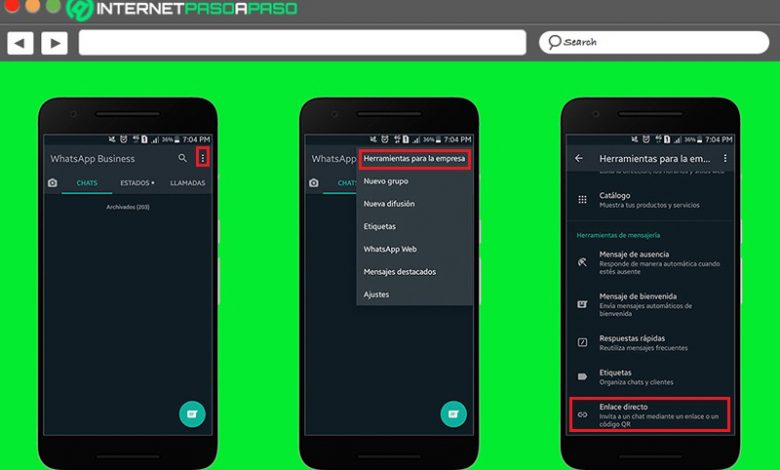 One of the most useful tools for companies today is WhatsApp Business . Since, this version of WhatsApp has simplified communication between businesses and their customers, in order to facilitate the development of their strategies and meet their needs, respectively.
Consequently, many companies have chosen to make use of this platform, worldwide. With which, it is possible to manage and customize your own company profile on WhatsApp, as well as having real-time conversations with the public, providing them with online catalogs, etc.
For this and much more, it is worth knowing how to use WhatsApp Business in order to get the most out of the app. That is why, in this post, we will introduce you to several tricks to follow to achieve your commercial and business tasks through this version of WhatsApp.
List of the best WhatsApp Business tricks you should know to be an expert
At this time, it is likely that you know how to handle WhatsApp Business in a simple way or, for the most essential. However, you must bear in mind that this powerful platform hides different utilities from which you can get a better experience in the instant messaging service.
As a consequence, we want to teach you different tricks, tips, techniques and / or recommendations through which your WhatsApp Business account will become a more efficient tool to communicate with your customers and your target audience, capture their attention and generate more conversions without so much effort.
So, without further ado, we start this definitive list of the most optimal tricks in WB:
Create message templates
A way to get more out of WhatsApp Business tools and even automate your sales through the application; consists of creating custom message templates for your WhatsApp Business account .
Which are defined as specific message formats that can be based on shipping information, payment updates, reminders, problem solving, etc. Thus, generally, businesses make use of this type of message to send notifications or customer service messages to all those users who have agreed to receive them.
If you want to start using them in your marketing strategy, you need to do the following step by step:
Then, you must create a WhatsApp Business account for the WhatsApp Business API through the business administrator indicated in the previous part. In this platform, click on "Business settings" and in the accounts section, select "WhatsApp accounts" to click on "Add WhatsApp account" and configure it.
Later, choose the option "Message templates" in the business manager associated with Facebook Business.
Now, it is time to click on "Create message template" to proceed to choose a category, the name and its language.
Followed by that, you have to add the content. Which, you can do it more quickly by means of the button that indicates "Add sample" to add an optional sample template.
Once you customize your template in its entirety, you have to click on "Submit" and the template will be sent for review.
If the system approves your message, you can automatically start working with the developer to add the message templates to the WB API.
Use a QR code from your profile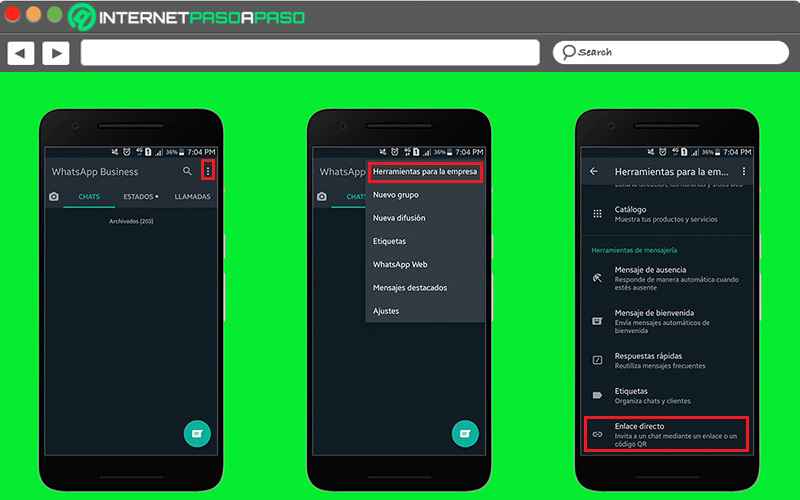 Undoubtedly, the possibility of making use of exclusive QR codes in WhatsApp Business is one of the most useful functions that this platform has added for business. Well, at a commercial and business level, it is completely advantageous for each company to be able to expand its audience in a simple way. In this way, customers or potential audience will not have to go through the tedious procedure of typing in the phone number of the company in question to book it on their contact list.
But, rather, they only have to scan the QR code of this through the camera of their device to be able to start a conversion with it, automatically. Consequently, as it generates ease and speed to increase interactions with customers by motivating them to start a new chat, it is appropriate to make use of it.
Be it on your social networks, on your company website, on business cards or email templates, for example. Therefore, below, we show you how to use and share your company's QR code on WB : By default, millions of WhatsApp Business users choose to manage their business profile from the Android-compatible application in order to do so from your smartphone or tablet.
Therefore, we begin by explaining what must be done to see your exclusive QR code on the platform from Android:
On both Android and iOS, you have to start by accessing your account in the Business version of WhatsApp, from its mobile app.
Next, from the main page, go to the upper right corner and press the three vertical dots that are there.
Then, click on the option that says "Tools for the company". Which is in the first position
Once you access the Business Tools menu, scroll to the bottom and tap on "Direct link" in the More tools section.
Now, it's time to click on "See the QR code" and in this way, you will see which QR code belongs to you in your WhatsApp business account, specifically.
Finally, to be able to use and share this code, just press the button that indicates "Share code" at the bottom.
Synchronize your WhatsApp Business account with your Instagram
Luckily, Instagram has enabled a button so that potential customers of any business profile have the ease of opening a chat on WhatsApp with just one click. Reason why, it is possible to sync a WhatsApp Business account with an Instagram account easily.
This will help redirect Instagram traffic to WB so that each client can chat in real time with the company in question, directly. Thus, it is an excellent way for businesses to have much more diffusion, to gain loyalty from their audience and thus, to expand their number of customers from Instagram, with the help of WhatsApp Business.
In order to make this link, the procedure is as follows:
Enter your WhatsApp Business account and touch the three dots in the upper right to choose the option "Business Tools".
Next, you have to go to the bottom of the list of options and, from the More tools section, click on "Direct link".
After that, locate the link they provide you there and make a long press on it to copy it. When this is done, you will get the message that says "Link copied. "
Now, you have to enter the Instagram mobile app and open your company account there, to enter your profile.
Once this is done, press the button that says "Edit profile" and in the Website space, proceed to paste the direct link to WhatsApp Business.
Finally, you simply have to press the check that is located in the upper right corner to save the changes made.
In this way, all the people who visit your business profile on Instagram will have the opportunity to communicate with your business via WhatsApp quickly and directly.
Organize your schedule using labels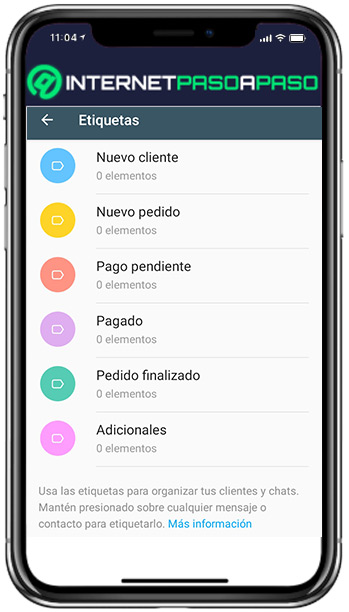 This version of WhatsApp offers the possibility of ordering an entire list of contacts in a more specific way. Since, it allows you to make use of the labels with which it is easier to order your customers (to identify them from your family and friends, for example), as well as to segment them among themselves and to be able to organize the different chats that you handle.
Thus, with this functionality, you will have the possibility of managing each of your clients in a more planned way. Taking into account that each label can be personalized with names and even symbolic colors; according to your requirements.
Now, to do so, you must do the following:
First of all, access the app and press the three dots that are in the upper right side.
After that, in the menu that appears, tap on the "Tags" option.
Next, it's time to start creating your own labels by clicking the "+" icon located at the bottom. Or, you can also use the ones that are created there by default.
In this way, using your own nomenclature, you will have the opportunity to identify each of your users by categories, as well as each of the conversations that start with your business in WhatsApp Business.
Create effective mailing lists
A marketing strategy that you can undertake through WhatsApp Business is to create distribution lists that can easily capture the attention of your potential audience. Bearing in mind that these lists are those that offer you the possibility of sending messages and / or multimedia files to numerous contacts at the same time.
Thanks to this, you can reach a total of 256 WhatsApp users simultaneously and without making a great effort. Since, that is the number of people that the instant messaging service allows to add to each broadcast list.
In that sense, we proceed to teach you how to make distribution lists dedicated to all your clients from WhatsApp Business:
Login to your WhatsApp Business account with the mobile app and go to the upper right corner to click on "More options" (that is, on the icon with three vertical dots).
Next, you have to click on "New broadcast". Normally, it is in the third position of the list.
Then, on the Broadcast screen, choose each and every one of the contacts you want to add to your broadcast list.
Once you have completed this choice, you have to press the green check icon in the lower right corner. This will create your new broadcast list automatically.
It should be noted that, when you choose to use this trick in your WhatsApp Business, it is important that you focus on avoiding spamming and sharing inappropriate content. Well, this could only displease those who are part of that list and will prefer to leave it. Which, would affect the image of your brand remarkably.
Show all the catalogs you want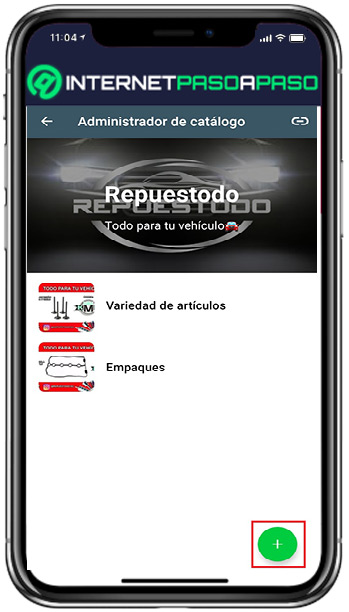 If you want to generate a greater number of conversions through WhatsApp Business for your company, we recommend creating and displaying catalogs of all your products and / or services through this platform. In this way, apart from attracting the attention of your potential customers, you will also have the opportunity to eliminate certain barriers when making sales and therefore, you will be able to specify them more quickly.
In addition to this, the catalogs presented through WhatsApp are also perfect to motivate the public to acquire them and even to be able to retain these people with respect to what your business provides.
Therefore, it is essential that you learn to create your different inventories from the Business version of WhatsApp and that is why, here we will introduce it to you step by step:
To start, access your account and proceed to press the three vertical dots in the upper right corner of the main screen.
Next, in the More options menu, you have to select the option that says "Tools for the company".
After that, find and touch the "Catalog" option to start managing it.
Next, in the Catalog Manager section, click on "Add Articles" and upload all the images you want to display. In addition, it is also appropriate to write the name of the product, add a description, include the price (optional) and add the purchase links.
In case you want to create more catalogs, just click the "+" icon in the lower right corner and do the same procedure.
Connect your WhatsApp Business account with your Facebook page
Another ideal trick to get the most out of your business WhatsApp account, refers to linking it to your Facebook page in order to publish ads that will redirect customers to WhatsApp with just one click. That way, they will be able to communicate with you in a matter of seconds. Consequently, if you want to allow your potential Facebook audience to click through the ads to start a chat and send you a message via WhatsApp.
It is appropriate that you know each step to follow to connect your account with your Facebook business page and that, you can do it in the following way:
First, open the Facebook page of your brand or company and go to the Settings section.
After that, from the left column, you have to select the "WhatsApp" option.
Now, it is time to choose the area code of your country and enter your phone number associated with WhatsApp.
Once this is done, click on "Send code".
Once you receive the code in question, you have to write it and click Confirm.
Finally, to manage this connection, you must enter Tools for the company in WhatsApp Business. Then, from More tools, click on the option "Linked accounts" and there, you will find your associated Facebook page.
Deliver a completely personalized welcome message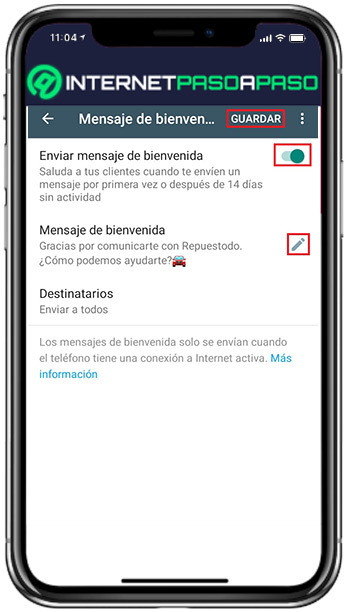 When it comes to customizing your profile within this platform, it is advisable to use the famous Auto Responses that WhatsApp Business allows you to establish by default. Of which, one of the most essential of all, refers to welcome messages or greeting messages.
Generally, these messages are those that, instantaneously, are in charge of greeting a new customer when they send a message to the company for the first time. Thus, a technique that allows you to retain customers in the short term and generate a certain empathy that will help boost your sales significantly.
Therefore, we want to show you how to send or deliver a personalized welcome message in this app:
First of all, open the application in question and log into your account as you always do.
Then, from the upper right corner, tap the three vertical dots for More options.
Next, in the menu, choose the option "Tools for the company".
Then, through the Messaging Tools section, you will be able to find each of the quick responses that the app supports.
Now, select the option "Welcome message" and activate the tool in "Send welcome message".
After that, to personalize the message, place the welcome response that you want to present in "Welcome message" and proceed to choose the indicated recipients.
Finally, you have to click on Save, from the top of the screen.
Use a landline number for your WhatsApp Business
At present, many people do without a fixed number and, above all, prefer to use a mobile phone. However, for different reasons, for businesses it is still a good alternative to be able to use your landline number in order to guarantee better communication and even associate with a certain place where your company is located.
Luckily, if you want to continue taking advantage of this infrastructure for digitization, it is an excellent opportunity to create your WhatsApp Business account with a landline number and this is already possible.
As a consequence, we proceed to explain each step to follow to use an account in this app with a landline easily:
Depending on your device's operating system, download the WhatsApp Business mobile application through the Google Play Store or the Apple Store.
Once the download process is finished and it is installed on your computer, it is time to start the application and in the corresponding field, write your landline number (instead of mobile).
Next, the platform will ask you to verify the number. Initially, the available options do not suit your condition. But, if you wait a minute with the screen on without doing anything, then you will see one more alternative: the call.
Followed by that, you have to click on "Call me" and wait for them to do it to your landline.
Subsequently, they will indicate a certain code that you must write down or remember to be able to enter it in the mobile app and thus check your landline number.
In this way, automatically, you will have your landline configured in WhatsApp Business.
Automatically reply to your customers
Lists
WhatsApp