software
What are the diffeerences between an xbox one and an xbox one s? Comparative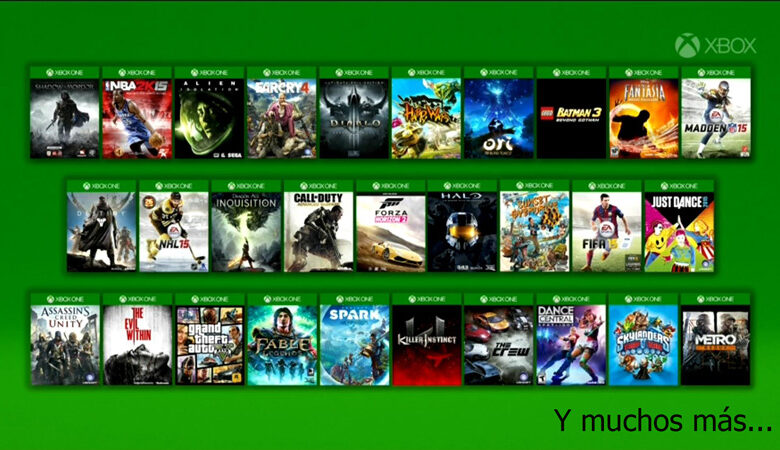 Over many years, Xbox video game consoles have made a name for themselves worldwide and thanks to this, they have a large number of users of all ages. While it is true, whenever a new model is published, people are waiting on how it will improve the gaming experience and what new features it brings to optimize everything, in general.
Well, in this sense, it should be noted that the Xbox One is the third desktop game console of this brand and since its launch in 2013, it has been chosen by many . Since, it offers multiple packages that add a great variety of capacities around its storage and integrated games. However, from 2016, this model was discontinued because of the release of the Xbox One S .
This latest model has been considered a more compact, elegant option with greater capacities. But, even so, it has certain similarities with respect to the One . Therefore, many users wonder if it is really worth changing from an Xbox One to a One S and, in view of this, it is necessary to make a good comparison in this regard .
Comparison and differences between the XBox One and the XBox One S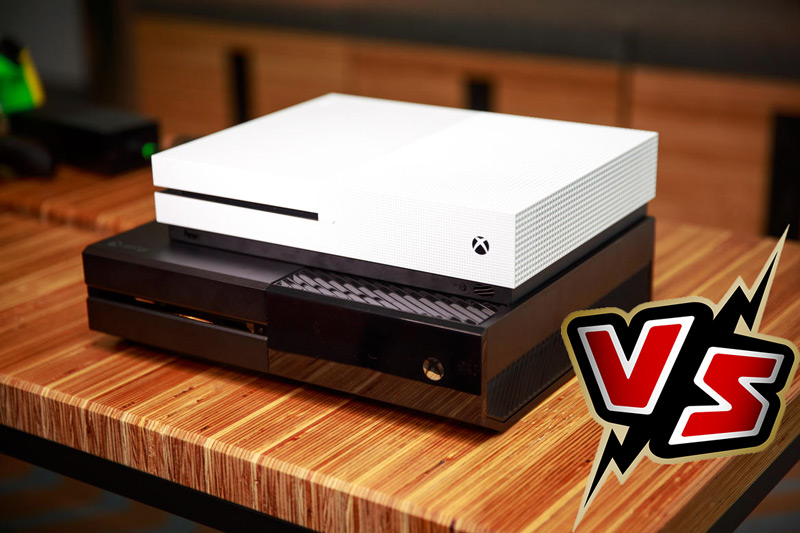 To make an optimal comparison between these two models of game consoles, we will focus on their main characteristics and through this, we can highlight who is ahead of each aspect under study.
So, next, let's see how the Xbox One and the One S differ:
Design and aesthetics
In reference to aesthetics, the Xbox One S exhibits an improved and much more modern appearance than the original one. Since, it has a kind of matte white block that is superimposed on a raised black base.
Which makes it look much more delicate and added to that, the smaller size that it presents also improves the aesthetics of this equipment. Taking into account that, with the help of a vertical support accessory, it can be placed in that position . This accessory only has a cost around 20 USD.
Now, the One console has a larger size that makes it look obsolete, in a way and can only be placed in a horizontal position . Thus, a model with a more aged appearance.
On the other hand, in reference to the design, the Xbox One has an extremely sensitive power button and it is also often uncomfortable to manipulate this equipment by the controller button. Which, completely changes the One S .
In view of that, it adds a physical power button on its front and, in addition, it has a controller synchronization button, another disk eject button and also a single USB 3.0 port. Adding two HDMI ports on the back and two additional USB 3.0 ports (S / PDIF and Ethernet).
Indeed, the only similarity found is that both models provide an IR blaster . That is, they add an infrared light transmitter that sends light to infrared receivers.
HDR, Blu-Ray, and new streaming features
Probably the most striking difference between the One and the One S is that the latter features support for 4K video playback from streaming services such as the famous Netflix, as well as Amazon Prime Video and many more.
Added to this, the One S console has 4K Ultra HD Blu-Ray built-in . Which is not on the One either, as it only supports regular Blu-Ray discs, but doesn't have the ability to handle 4K or Ultra HD Blu-Ray.
Now both the One and One S play natively at 1080p . However, the One S manages to improve gaming at 4K resolution, if you own a 4K TV. Even, for greater benefit, it has the ability to play with a resolution of 1440p, due to an update made during the year 2018.
Among other details, the One S supports High Dynamic Range (HDR) and through it, it can expand the range of colors and contrast to a great extent. Which does not happen on the original Xbox One, since it does not add this HDR support for video or game playback .
The controls
It is no secret to anyone that Microsoft developers are distancing themselves from the Kinect, more and more. Which is why the Xbox One S controller offers a connector that allows users to communicate with their digital assistant from a headset .
So, from a strategic and gaming point of view, the control of this more modern game console can still feel like the one provided by the original One, but it adds a new textured grip and a variety of covers .
Taking into account that, it is also equipped with Bluetooth and this extends its range, making wireless games much more practical. Which basically means the One S takes the lead when it comes to the controls .
The Kinect port
Microsoft decided that the One S will give up the Kinect, as only a tiny group of games used it. However, you can currently use the motion detection device on the Xbox One S by means of an adapter. Although, unfortunately, said adapter is discontinued and it is very difficult to locate one.
In addition to this, said Kinect port was replaced in the One S by an integrated infrared blaster . Thanks to this, it is now possible to configure the console to control devices such as the TV and A / V receiver.
Cortana voice commands
Today, both the Xbox One game console and the One S have added full support for Microsoft's digital assistant, that is, for Cortana. Being said assistant, the person in charge of carrying out a series of standard actions such as searching the Internet, opening applications, checking the weather and other tasks.
However, it is a function that can be considered as insufficient and therefore, it is expected that it will improve as time passes. So, because of this, it could be said that, in this regard, both Xbox teams are on an equal footing .
Compatibility
For this feature, we find a tie between both video game consoles. Considering that, the One S is compatible with all the games you liked from the original Xbox One and vice versa.
There is a possibility that the Xbox One S will update older games with its 4K technology . But despite this, users of the original One have no need to change their equipment at this time. Unless they are obsessed with higher video quality .
For added reason for a tie, both the One and Xbox One S feature backward compatibility for select games . What's more, even for those on the renowned Xbox Game Pass subscription program.
Price and availability
In reference to availability, it is worth clarifying that the regular Xbox One has been discontinued by the same company . Which means that if you want to get a console from these, you must buy it from third-party sellers (for example, on Amazon or reseller sites). In contrast, so far, the One S is available in various bundles promoted by Microsoft .
Now, as for the price of each team, we limit that the One costs around 250 USD . While, the One S can be worth 300 USD in an official store of the company and being 1 TB of storage . Therefore, it is confirmed that it is worth paying 50 USD more and thus, obtain the most modern model.
Other peculiarities
To highlight other details of interest to Xbox users, we indicate the following distinctions between the original One console and the One S, below:
Internal storage : The original model features 500GB or 1TB. While, the Xbox One S can be 500 GB, 1 TB or up to 2 TB.
Power supply : The Xbox One has an external power supply and, on the contrary, the Xbox One S is internal.
CPU : The One has an AMD Jaguar APU octo-core CPU at 1.75 GHz, 28 nm. While the One S is octo-core (unspecified).
Video game controller: The original controller is wireless and that of the most modern model, stands out for being wireless, redesigned and with Bluetooth support.
If I already have the XBox One is it worth buying the Xbox One S or even the X model?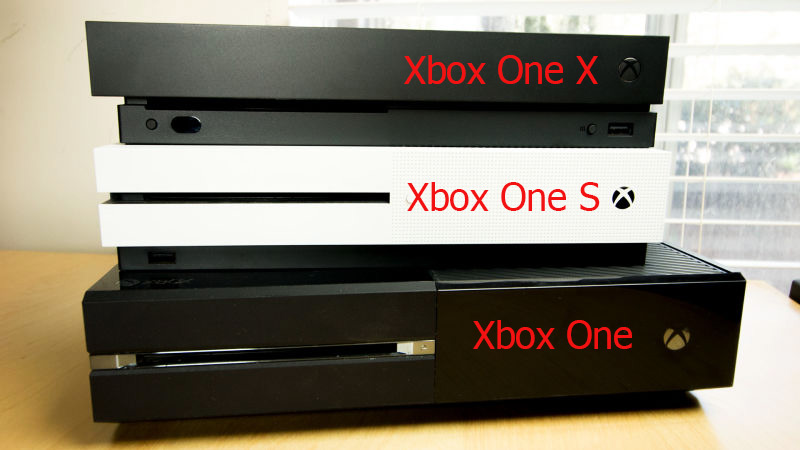 After understanding the biggest differences and well, the most important that exist between an Xbox One and an Xbox One S; surely you fall into the following question: " Should or should I not update my game console? ". Especially if you already have an original Xbox One .
Well, in view of the excellent features that the Xbox One S adds, it can be considered one of the best Ultra HD Blu-Ray players on the market today. Even more so, taking into account the small distinction between the price of the One S and the original.
In short, the answer is that if perfect upgrade your Xbox Original One to One S . Since, due to the new gaming experience that it provides, this is a worthy option for those who want to have a contest machine of absolute quality. Bearing in mind that the One is already discontinued
On the other hand, although the One S is an excellent machine, an option that perhaps may be more optimal also comes to light . This is the Xbox One X console and allows you to maximize the gaming potential in 4K, to a great extent. Therefore, there is also a kind of competition between both models and in general, many users do not specify which is the best alternative between the two, after leaving aside the original One.
Indeed, the choice between a One S and a One X must be based on the user's priorities . These are punctuated between performance and affordability. Thus, if you want to have a team that allows you to get the most out of your games, the performance of the One X is much better compared to the One S. But, if you prefer to have a quality system at a price extremely low, the ideal choice would be the One S .
However, it should be noted that, in terms of other relevant features, the Xbox One X takes the lead over the One S. And these are:
Hardware : The graphics chip in the Xbox One X adds 40 compute units in a slightly thinner footprint than the Xbox One S, which has just 12.
Resolution : The One X is designed to support Ultra HD resolution games at higher speeds than the One S (60 frames per second and 4K playback).
Game support and compatibility : The One X exhibits better frame rates and native 4K compatibility.
Memory : While the One X has 12GB GDDR5, the One S only offers 8GB DDR3.
Are the XBox One games compatible for the XBox One S console?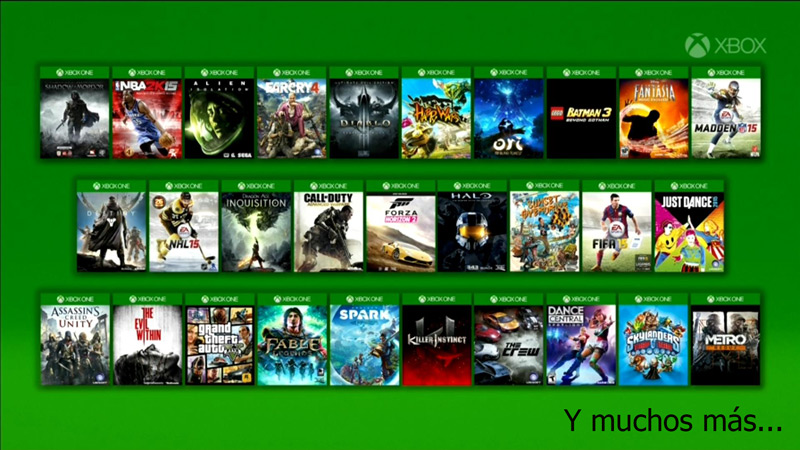 During the comparison we made previously between the Xbox One and the Xbox One S, we highlighted the most important details about the compatibility of games of both game consoles . In this way, we indicate that all the games of the original are compatible with the One S console .
Which means that, if you choose to acquire one of this type and you are a lover of the original One games, you will be able to continue enjoying them without any inconvenience .
For added advantage, it will also be possible to experience such games (even the oldest ones) with 4K technology and, in short, with impressive graphics linked to HDR technology and, as if that were not enough, with high-quality audio and a large capacity of fast game .
Taking into account that, you will not only enjoy these games, but also others with older versions, thanks to the capacity of the Xbox One S.