software
What are the best ps2 emulators for windows pc or mac? List 2021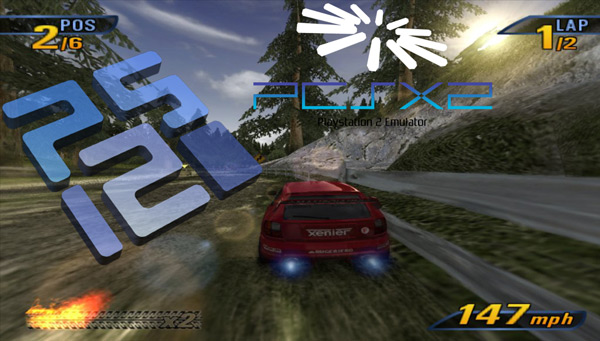 If you are one of the people who love video games and especially the PlayStation 2 console, then you can start trying the best emulators for Windows and Mac.
With these softwares you can start to experience your favorite PS2 games from your computer in a very simple way. A way to turn your own PC into a machine for your favorite games. It is worth mentioning that these programs are capable of carrying out the same functions as these consoles in order to provide their users with the best experience.
If you don't want to spend money buying a PS2 console to enjoy your games, then start trying these emulators that are available for both your Windows and Mac computers. In such a way, here is a list of the best software on the market.
List of the 5 best Play Station 2 emulators for computer ready to download for free and paid
Although, we must bear in mind that these emulators are programs that are specialized in imitating the behavior of another program in particular. In these cases, we are talking about emulators that are responsible for imitating the specific behavior of what are the PlayStation 2 consoles and each of the video games that are played on it.
Therefore, these softwares allow their users to be able to experience the use of these consoles from their own PC without the need to purchase them. They can be paid or free, where each of these programs offer different features in terms of functionality despite being all very similar.
That is why here we present a small list with the best 5 PlayStation 2 emulators that you can start using on your Windows or Mac PC.
PCSX2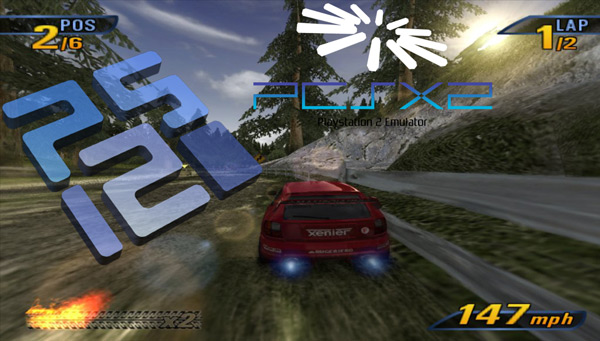 PCSX2 has become one of the most important software on the market. It is an emulator that can be used in different operating systems such as Linux, Windows and Mac. In each of them it has excellent graphics and functions that will help make the experience in it high quality and as similar as possible to the original consoles.
So much so that PCSX2 is considered one of the best PlayStation emulators today, being preferred by most users. This emulator has the ability to play PS1 and PS2 games without any problem, which makes it a software capable of working with both PlayStation consoles, this being an advantage over other programs of this type.
Therefore, PCSX2 becomes a very good alternative to start enjoying each of the games available for PS2 from your computer. You can download it completely free of charge, but you will have to make a previous configuration to start enjoying each of its games.
RetroArch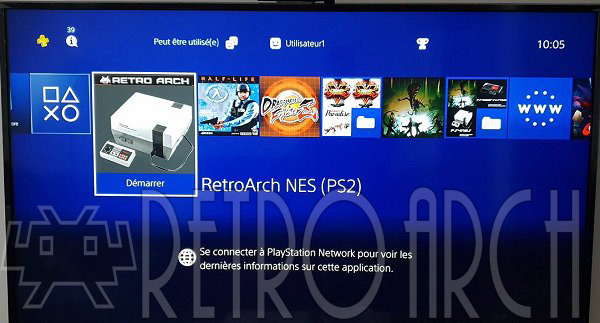 RetroArch is another of the emulators that we can find to start enjoying the PlayStation 2 console , it has game engines and multimedia players. With this emulator you have the opportunity to start running classic games on any type of computer and operating system, that's how you can download it for both Windows and Mac.
RetroArch is characterized by having advanced functions such as Shaders, rewind netplay, real response times among many others.
In addition, it has a large number of features such as the following:
Cross platforms capable of working on 2 or more operating systems
Play network
Recording and transmission of each of the games
A polished interface, among many others.
It is also important to mention that it is a free and open source program that will help you play the best PS2 games on your PC, be it Windows or Mac, in a very simple way.
ePSXe Emulator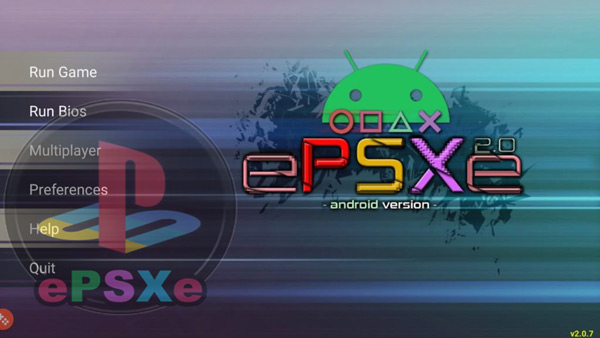 This emulator is not compatible with PS2 games, but it is specialized in specifically imitating the PSX console, where you can start enjoying each of your favorite games from your PC, be it Windows, Linux or Mac. In this way, you will not have the need to buy the PlayStation 1 console , since thanks to this software you will have the opportunity to enjoy it directly from the computer.
Among its main features we find that it carries out a perfect emulation of the PSX console, where you can enjoy from your PC the tools of the game console such as the memory card, graphics card, joystick, among others.
Unlike many other softwares of this type, ePSXe has the advantage that it is compatible with almost all PSX games, which becomes a great advantage for its users, since they will be able to start enjoying any game without any problem. However, not everything is perfect, and perhaps the only disadvantage of this emulator is that you will need to have a PlayStation BIOS, only then can you start playing compatible games.
Emulatorx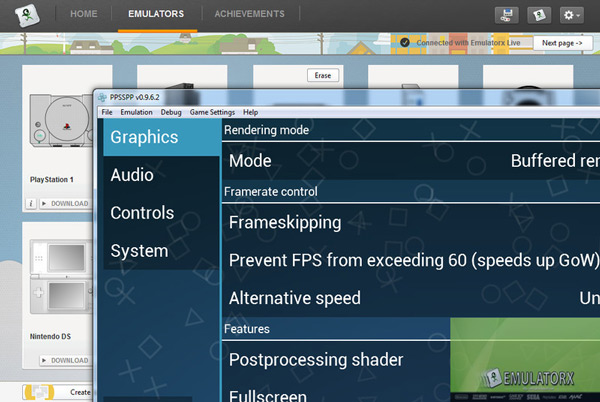 This emulator will basically allow you to play any console video game released on the market for 4 or 5 years. And it is that Emulatorx is characterized by having integrated the emulators of the main consoles of recent years. This is how you will find access to video games such as Super Nintendo, Gameboy Advance Nintendo, PlayStation, PlayStation 2, Xbox, Wii, Nintendo 64, Nintendo DS and Megadrive.
In the case of Xbox and PlayStation consoles, it has a certain limitation for some games, this is how only those that are compatible with the software can be executed. Therefore, if you have a computer with a large memory capacity, good resolution, you can start enjoying your favorite games from any of these consoles, in the case of PS2, it has very good quality graphics above the others. consoles available in the emulator.
If you are a fan of PS2 games then you can start installing Emulatorx on your Windows computer, it can be downloaded completely for free.
List of the best classic PS2 games you should try to play on PC Windows or Mac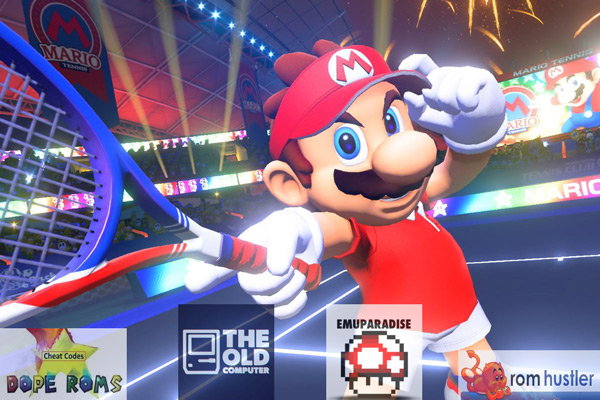 The PS2 was the most purchased console of all time, which means that it really made a considerable impact within the world of video game lovers. One of the most interesting details of this version is that it included quite remarkable improvements.
Graphics, gameplay, and fluidity were easily appreciated by just spending a few minutes playing here. If you want to enjoy the best sagas and popular games on the PS2, pay attention.
MGS 2 (Son of Liberty) – This is the sequel to the best PSX game, that is, Metal Gear Solid. This acclaimed title continued its popularity, but this time for the PS2 version. The saga was characterized by having a difficult story to understand, but it achieved a complete success with the inclusion of the character of Raiden, who replaced the legendary Solid Snake.
Kindom Hearts: At first it seemed crazy to mix Square with Disney, but it got a surprising hit. Here the magic and epicity of Final Fantasy reigns, along with the sympathy that highlighted Mickey Mouse. A true masterpiece in which you must fight against the evil Ansem.
Devil May Cry – The main character in this story is Dante, son of the legendary Sparda. This character, half human and half demon, possesses powers from beyond with which he must enter a story full of frenzied and fast combat. It is a complete milestone in the hack 'n slash genre.
Prince of Persia (The Sands of Time): The prince is a reckless young man who has a deep desire to be recognized by his father, King Sharaman of Persia. One of the aspects that shines the brightest in this game is an ancient artifact that allows you to slow down the action, have visions and much more. This device is called the Dagger of Time.
Dragon Ball Z (Budokai 3): The first installments of this game did not receive good reviews. However, this version really kept gamers delighted. It has an incredible selection of characters and incorporates combat that is reminiscent of the classic Street Fighter or Tekken. If you want to master the combat system, it will take a long time to practice.
Burnout 3 (Takedown): It is a game similar to Tony Hawk, since it enjoys a spectacular soundtrack, surprising situations and a very interesting development. However, one of the main differences is that it is a driving game. It offers races full of challenges and pure adrenaline.
Onimusha Warlords: It is one of the first game franchises that was designed for the PS2. It is a true action, exploration, combat and puzzle experience, which represents a mixture of quite interesting elements. In addition, it unites elements of Japanese culture to give it a much more considerable charm.
Tekken 5: is the game par excellence for fans of fighting. In version 5 they refine everything related to the combat system, combinations of characters with different abilities, rapid development and much more. It includes a mode known as Devil Within, in which the development of the story changes radically.
Gran Turismo 4: Racing and competition are back on the PS2, this time with the fourth edition of Gran Turismo. It is considered the most acclaimed racing game on this game, making it a perfect option if you enjoy road challenges. One of the most surprising details, apart from the graphics, is its extensive catalog of cars.
Pro Evolution Soccer 6 – many gamers consider it the best soccer game of all time, even above FIFA. Its high appreciation is due to the inclusion of the Spanish, Italian, French and Dutch leagues. He put together a very engaging gameplay that wowed those who played it.
If you have any questions, leave them in the comments, we will answer you as soon as possible, and it will surely be of great help to more members of the community. Thanks!