software
What are the best programs to speed up windows 10, 7 and 8? List 2021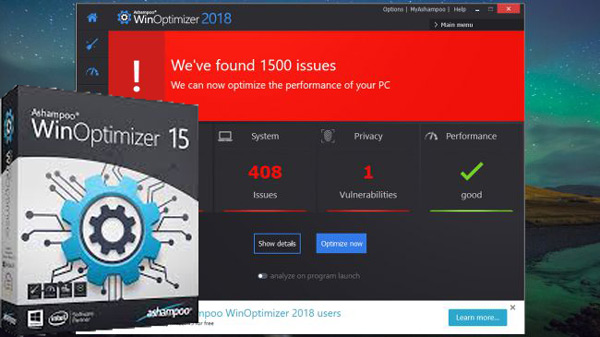 It is very likely that if your computer already has time, it will begin to present some problems in terms of its operation. Usually, there are problems in the speed of the operating system making it work much slower. If we talk about a new computer or when a software update is carried out , its speed is usually very good, but this is something that will decrease as the days go by.
This is due to all the information that we include on the computer every day, as well as the different programs that we install on it . We must also include all temporary files, photographs, videos, among others. All this will significantly influence the performance of Windows making it go much slower than normal, reaching a point where it is almost impossible to use it.
When this usually happens we can use different programs that allow constant maintenance of the equipment, which will erase all the information that is not necessary to store. In this way, we are going to show you which are the best programs so that you can accelerate both Windows 7, 8 and 10 in an easy and fast way.
List of the best free programs to clean and speed up your Windows 10, 7 and 8 PC
There are currently many programs available to improve PC performance and optimization . These have the main function of maintaining the device so that it can function correctly and prevent the memory from filling up with junk files that will only affect the speed of the Windows operating system.
In general, when this happens, users tend to format or reinstall Windows from scratch, but keep in mind that these processes are not easy to perform. Therefore, it is very possible that you will have to look for a specialized technician in the area and this will cost you money.
In such a way, that using programs to improve PC performance will help you solve these problems without the need for third parties. Most of them are characterized by being very easy to use and by providing excellent results. According to all this, here is a list of the best programs to clean and speed up your operating system.
CCleaner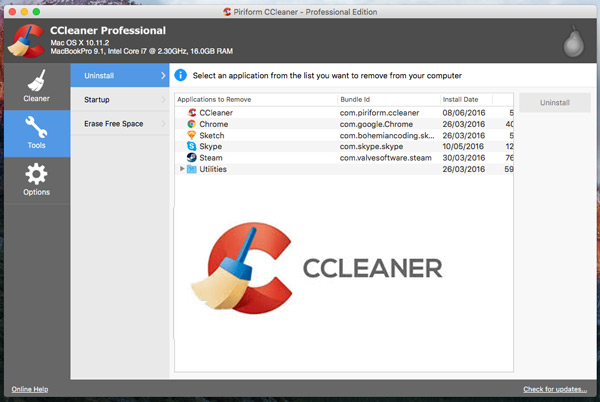 You can get this program for free, it is available for both iOS, Android and Windows operating systems. For several years it has been considered one of the best programs on the market to clean and speed up a PC. You can see the latest updated version of CCleaner here.
CCleaner has two versions available, the free one that offers you a large number of tools that you can use to maintain good performance on your computer and the Premium one, which is the paid version.
With either version you can achieve extremely good results. This program will allow you to eliminate all those files that are not useful and that only occupy a space in the RAM memory, you can eliminate cookies and temporary files from browsers . One of its main characteristics is the comfort of its interface, which is very easy to use, ideal for all users.
Glary Utilities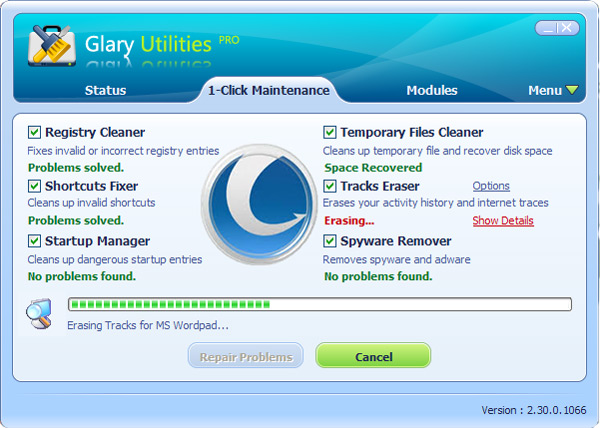 This is another of the best known applications in the world behind CCleaner . This is due to its excellent performance, today it is one of the most downloaded and is undoubtedly one of the best for cleaning hard drives.
Glary Utilities offers basically the same as CCleaner, but with some extras especially when you want to delete all those files that you don't use. With this App you can free up space on your hard drive in a very easy and fast way. Many users affirm the speed of the App, so much so that on many occasions it claims to be faster than its main rival.
It also gives you the option to disable the automatic start of applications when you turn on the PC, keeping in mind that this is one of the main reasons for the operating system to start working slowly.
Bleachbit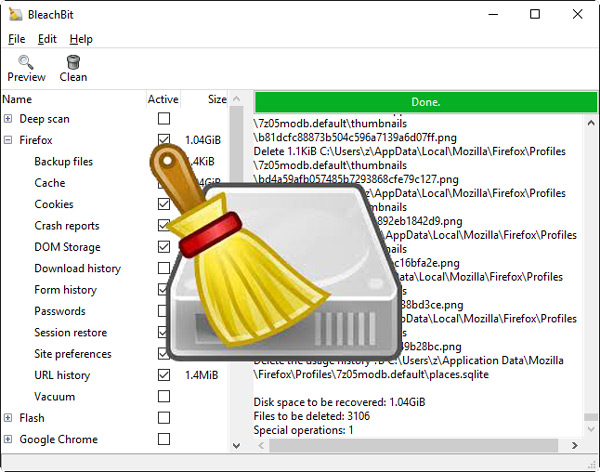 This is an application that was originally created for Linux, but over time it has undergone modifications and updates, thus adapting it for Windows . Today it is considered one of the best App to clean and accelerate this operating system.
Another of its advantages is that you will be able to get it for free, it has a very simple platform to use, where you only have to click on an option to start analyzing the status of your computer. BleachBit will help you stay informed of your system performance.
The App is usually very light, therefore, it does not take up many resources or space on your hard drive . Regarding its operation, it is considered one of the best to perform this type of function.
Razer Cortex: Game Booster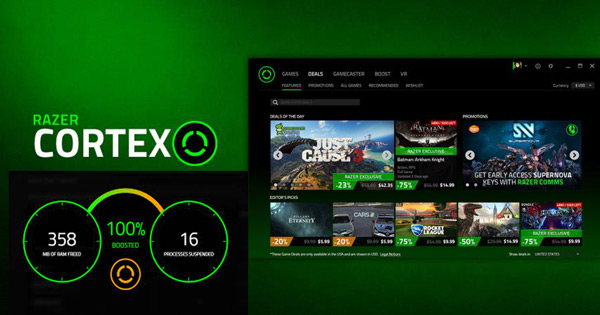 This program belongs to one of the leading brands in the manufacture of peripherals for gaming equipment. Currently it has launched an application to the market for mobile devices. Razer Cortex is a program that will help you have better control over your system. In addition, it will especially help you to have good games on your PC, no matter how powerful it is.
It is responsible for optimizing Windows in the best possible way to ensure that the games installed on the computer can run smoothly. It has been on the market for several years and has been proven to work well. Therefore, Razer becomes one of the best alternatives to improve PC performance.
Wise Disk Cleaner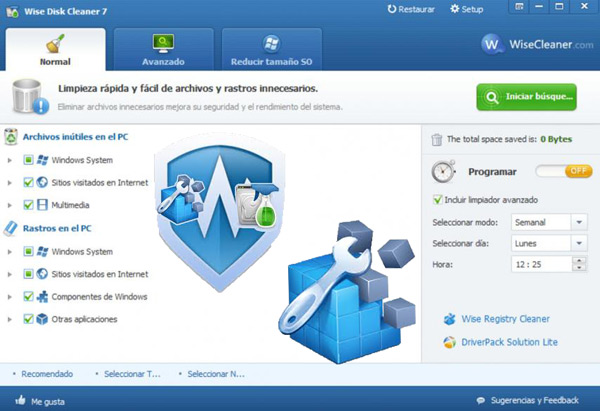 This App has functions very similar to those of Glary Utilities, but its interface is much simpler, looking a bit more like BleachBit  , which makes it very interesting.
Wise Disk Cleaner is a very good option for all those users who want a simple program that is capable of performing all the necessary functions in order to improve the performance and speed of the operating system without many complications.
One of its main characteristics is its great speed when carrying out the analyzes . With it, you will be able to know what space is available on your hard drive and how to clean it of all those junk files. You will be able to perform all these types of functions simply by clicking.
Slimcleaner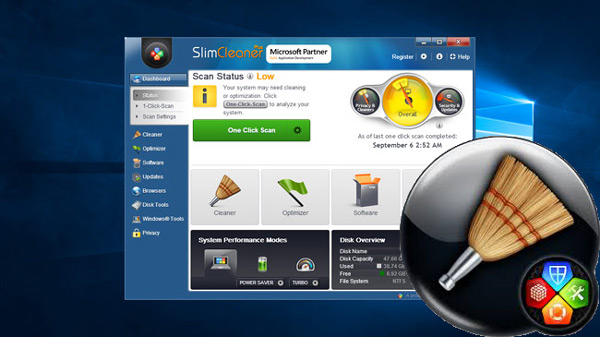 This is another of the programs that currently exist on the market to clean and improve the speed of Windows. Slim Cleaner is characterized by using social intelligence, that is, it will notify you about the applications you have installed on your computer.
That way you will be able to keep abreast of which ones are working correctly and which ones are not, it will also notify you if any of them are interfering with the operation of the system so you can correct it .
SlimCleaner will allow you to defragment drives and optimize the hard disk , free up space, search for files that are duplicated to eliminate them, among many other tools that will help you have an adequate speed so that the operation is as good as possible.
IObit Advanced SystemCare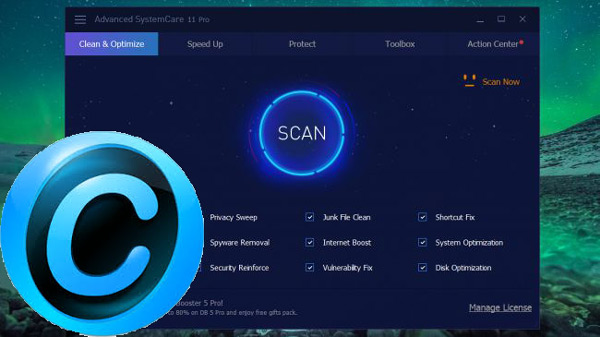 This program allows you to perform different functions so that you can perform a system repair and can start working much faster. In it you will find real-time optimization tools, a deep cleaner, and many other important features.
SystemCare comes in two versions, the Free version and the Premium version . Both are really interesting, in the free one you will have different tools to be able to carry out the cleaning of the equipment.
While the Pro version, adds some sections such as Internet acceleration, privacy protection, 24/7 technical support and much more, all this for only a price of $ 19.99. In terms of use, it is very simple, it has a very attractive platform that will make you live a much more comfortable stay.
Ashampoo WinOptimizer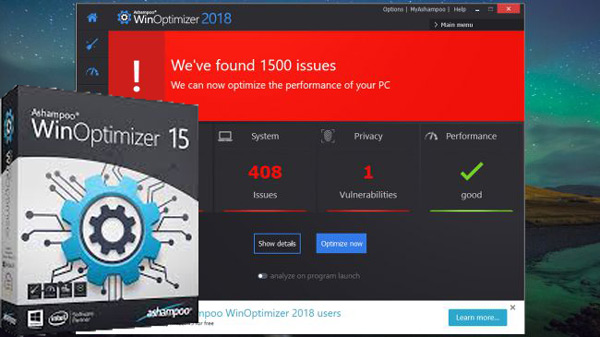 This program offers you a quick and complete scan with which you can carry out the proper maintenance of each of the applications that you have installed on your computer.
One of the main advantages of Ashampoo WinOptimizer is its flexibility, it allows you to scan all files, delete cookies from browsers with just one click, improve performance, among many other options.
This program also offers you a set of tasks to carry out on a daily basis, with which you can improve PC maintenance, either by defragmenting the hard drive, optimizing processes, among others. A very useful tool when you want to clean and improve the speed of the Windows operating system.