software
What are the best nintendo switch emulators for windows pc? List 2021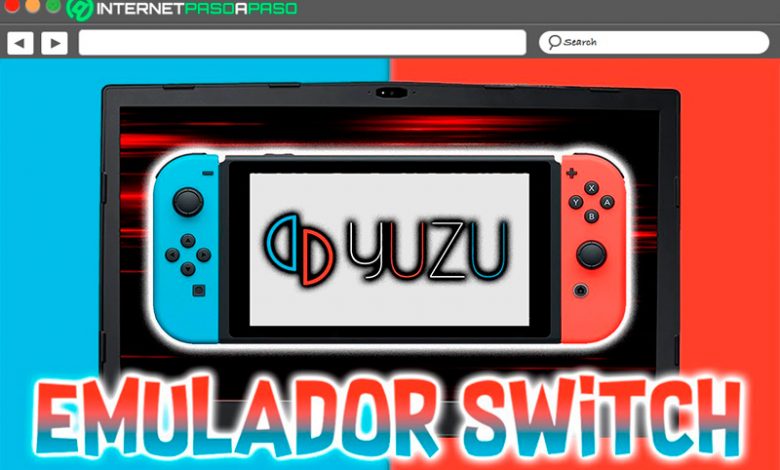 The game certainly have become the main tool of distraction for users of all ages, for both these consoles are enjoyed by the smaller houses as adults. All this is because they have a lot of surprising titles for the public.
Some of the most sought after video games today are those of Nintendo, this is how Nintendo Switch has marked a revolution in what current video consoles are. Especially taking advantage of the failure of other companies like WII U. However, not everyone can have a video game console today , especially because of its high cost.
If you cannot buy these consoles for any reason, you only have one chance to enjoy these games, and this consists of installing a Nintendo Switch emulator for PC. That is why below we are going to show you which are the best emulators on the market so that you can start installing it on your Windows PC in an easy and fast way.
What are the features that my computer must have to run a Nintendo Switch emulator?
It is important to bear in mind that in order to run these emulators it is necessary that your computer has some necessary features that will help the software run correctly. This will prevent you from experiencing inconveniences when using these virtual console programs .
You should bear in mind that these requirements may vary depending on the software you download, but in general they all usually require the same or very similar features. To begin with, it is very important to know that the processors that work best are AMD and Intel, these will ensure good performance.
It is also important that your PC has at least four cores in the processor, as this will help you to guarantee the good performance of these virtual consoles. Another important aspect to take into account is the compatible graphics, in this case it is recommended that they be  graphics from Nvidia or AMD, taking into account that those offered by Intel are not powerful enough.
Let's see below the recommended and minimum requirements:
Recommended requirements for virtual consoles
8 GB RAM memory or higher.
Operating system of W7, W8, W10 64 – bit or 64 – bit Linux. 
CPU: Processor Intel Core 4 – core or AMD 6 – core or higher.
Graphics card, preferably an AMD or Nvidia 1080 or higher.
Minimum requirements
Any CPU, either Intel or AMD that supports 64 Bits.
Minimum 4GB RAM memory.
Operating system of W7, W8, W10 64 – bit or 64 – bit Linux.
Graphics card compatible with OpenGL 4.3 or higher.
List of the best Nintendo Switch console emulators for Windows
If your computer meets the recommended or minimum requirements to run this type of program, then here we are going to show you which are the best emulators for the Nintendo Switch console available for the Windows operating system.
In this way you will be able to spend entertaining moments from your PC at a very low price, for this follow the list that we will show you below:
Yuzu-Emu.org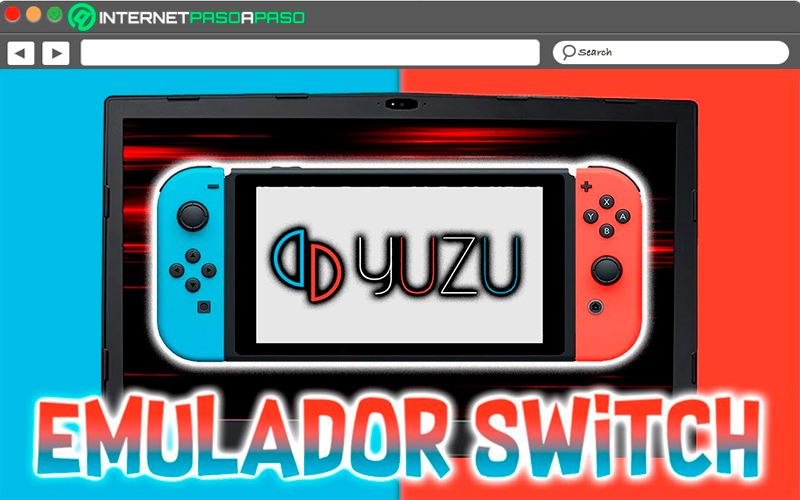 It can be said that currently Yuzu is the best virtual console on the market for Nintendo Switch, which has been on the market for several years and is open source .  It is constantly updating its versions to further improve performance. This is how in its latest version it has managed to make the Mario Odyssey game run completely the same as on the original console.
However, it is important to clarify that this virtual console does not work exactly the same as the original console, since it is almost impossible to make an exact replica of it. Even though Super Mario Odyssey works almost perfectly, it also has performance drops, especially where there are complex scenarios.
Here you will find a large number of games available, although it should be mentioned that not all Switch games are available, since many of them do not run correctly. This is something that Yuzu has mentioned and where she has committed to working even more, in order to be able to provide a complete experience to each of her players.
Ryujinx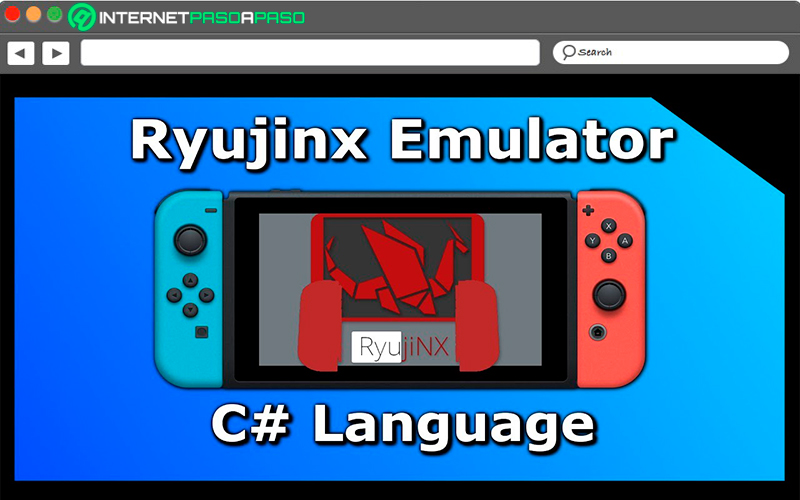 Ryujinx is another Nintendo Switch emulator, but unlike Yuzu, this is still in experimental mode programmed in C #, and it is currently the software that competes with Yuzu, taking into account that no more emulators are known to be guaranteed to go. out the operation of this console virtually.
This program is characterized by offering a very well designed and pleasant interface where the user will not have complications in its use. Like Yuzu, it is undergoing constant updates in order to be able to play more and more games on the console. Ryujinx you will also be able to download it for free on your Windows PC.
What are the best games for Nintendo Switch? Test your emulator with these legend titles
Surely you are wondering what are the best Nintendo Switch games to try with your new emulator, taking into account that on the original console there is a large repertoire of titles where most of them have achieved a very important success.
In this way, here we are going to show you which are the best games that you can start trying on your virtual console:
Super mario odyssey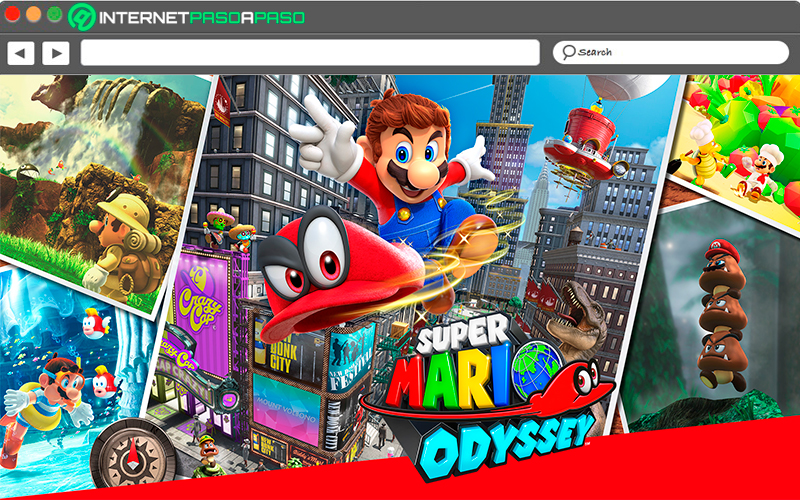 Without a doubt, Super Mario Odyssey is one of the best titles that can be obtained on the original console and which you can enjoy from the emulators, as we mentioned before, Mario Odyssey in one of the best games that runs on Yuzu, so that you can enjoy all their adventures.
With this game Mario presented his return to video games, this time he does it in third dimension where you will remember all the skills and tactics that you had to use in Super Mario 64. In this new version you will get new graphics, new scenarios, you can control enemies, among many new developments. All of this has become a collection of all Mario titles featuring previously. Without a doubt, a game that you cannot stop enjoying.
The Legend of Zelda: Breath of the Wild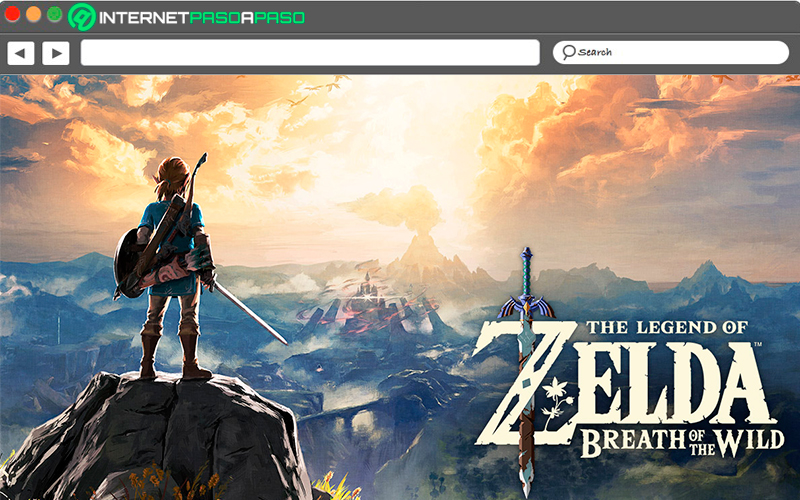 Without a doubt, The Legend of Zelda is another of the most popular video games on this console, and it is also another exclusive Nintendo title, which has been developed, produced and distributed by the same company. This game has been available for Wii U and Nintendo Switch.
Currently this version of the game has become the eighteenth – eighth installment of the Zelda saga and is still having great success. Although it is worth mentioning that this latest version has been the most successful for the company. Here players will have the opportunity to have a completely new visual style, where you will find very striking colors, as well as really surprising new scenarios.
Fire Emblem: Three Houses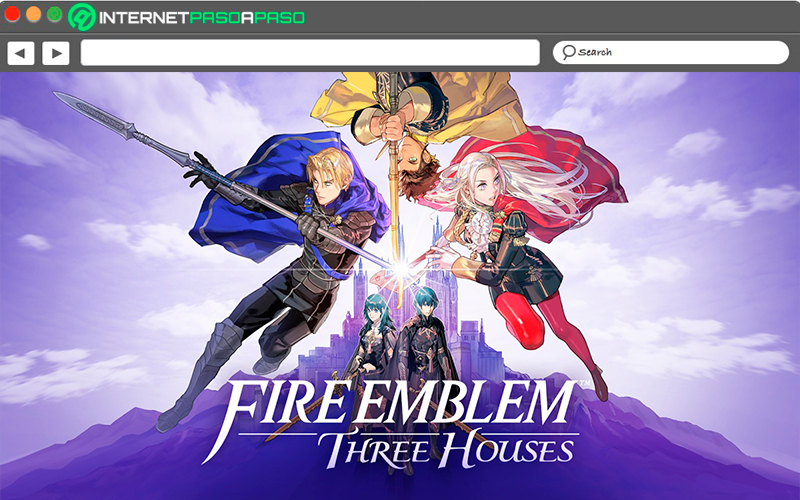 If you are a faithful follower of tactical, adventure and role-playing games, then you cannot stop enjoying this excellent title available on Nintendo. Here you will be able to live in a world full of fantasy where the key to everything will be strategy, which will help you survive each of the wars that you have to go through on your way.
Here you will live a truly unique experience where you will have to survive in the pitched war between kingdoms, this being one of the most difficult of all. Here you will find new characters such as goddesses, dragons, mystical figures, among others. Where only you will have to prove that you are the best, for this you must get all your strength and intelligence in order to defeat each of the enemies that will appear on the road.
Dragon Quest XI S: Echoes of an Elusive Age – Definitive Edition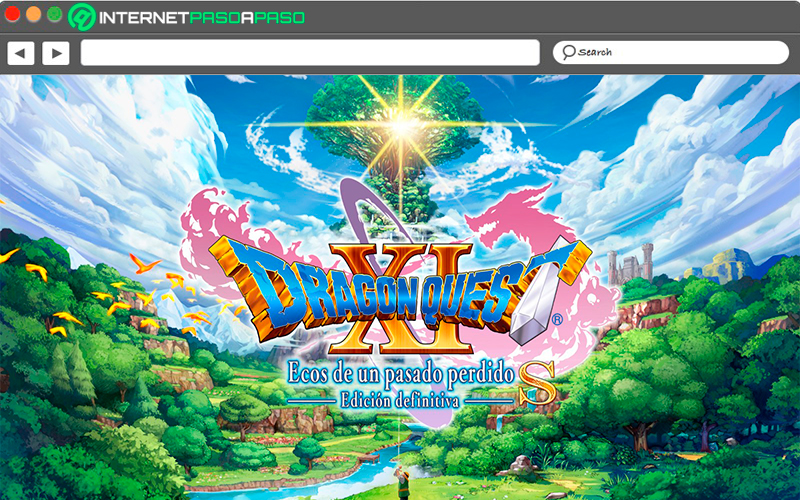 As it could not be missing, Dragon Quest XI S also had to be part of this list, a very interesting Japanese role-playing game available for Nintendo Switch. Here you will be able to enjoy a large number of adventures where you will be able to enjoy really beautiful landscapes.
If you are one of those people who like to live adventures full of adrenaline and battles, then Dragon Quest is an excellent alternative for you. A title full of a lot of content that presents a change in its structure with respect to its previous releases. An excellent alternative so that you can spend entertaining moments from your virtual console.
Super Smash Bros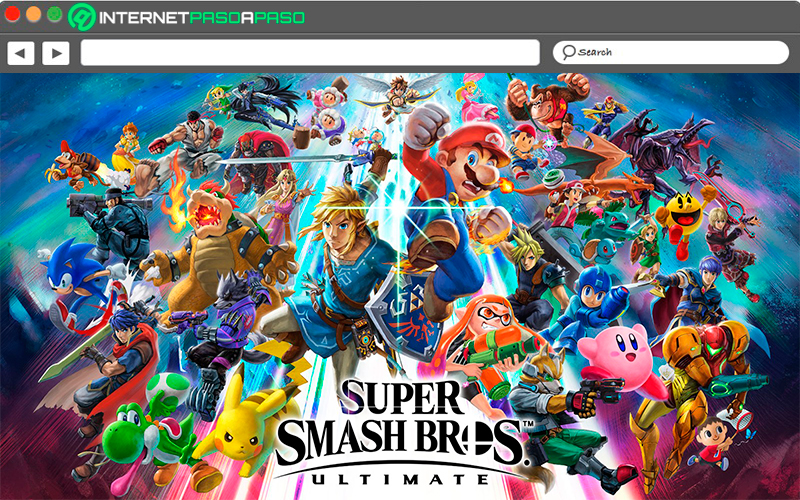 To finish this list, we present you another excellent title that you cannot miss the opportunity to play on Switch. This is another of Nintendo's installments that is based mainly on what are the fights and the battles. Here you will find a large number of Mario people , such as Samus from Metroid, Zelda, Super Mario, Donkey Kong, Pikachu from Pokémon, among many others.
Here you will find a large number of scenarios where you will have to carry out pitched battles in order to continue surviving and advancing in your world full of adventures. Without a doubt, a game with a lot of combat with a lot of action and where the variety of platforms will be its specialty. Here you will find battles ranging from two to eight players in stages of different heights.
If you have any questions, leave them in the comments, we will answer you as soon as possible, and it will surely be of great help to more members of the community. Thanks!