software
What are the best emulators of ps4 for windows or mac pc? List 2021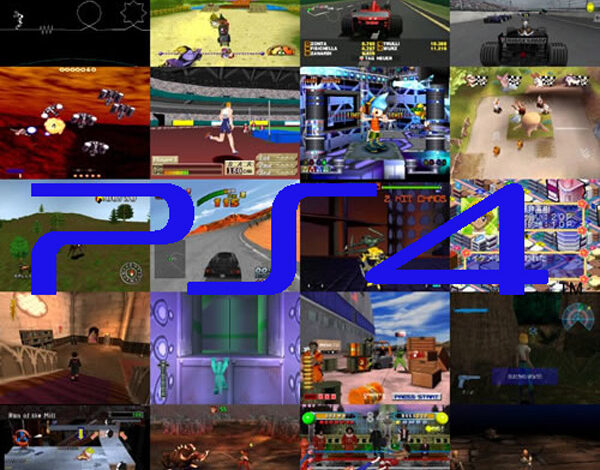 Being able to have our favorite video games is no longer a problem, and with the creation of emulation software it is no longer necessary to have an individual PSP console to enjoy them.
This is how there are certain programs capable of imitating the behavior of these consoles from our computer, this will allow us to enjoy each of their games and functions from the PC. These programs have been around for a long time and are basically used to imitate the behavior of another specific program.
This will allow you to acquire certain programs with which you can imitate the PS4 console from your computer, this is how it will not be necessary to have this console individually to be able to enjoy each of the games available on it.
List of the 5 best Play Station 4 PSX emulators for computer ready to download for free and paid
In the case of the PS4 console, there are a reduced number of emulators available and capable of imitating a console of this magnitude, taking into account that it is quite advanced, which makes it difficult for another program to correctly acquire each of its functions.
And it is that in the case of PlayStation 4 it is not only a video game console, but it is also practically a very advanced computer, which further complicates its imitation.
Due to this, here we are going to present you a list with the five best emulators for PC of the PlayStation 4 console and which you can use either on your Windows or Mac computer .
Orbital Emulator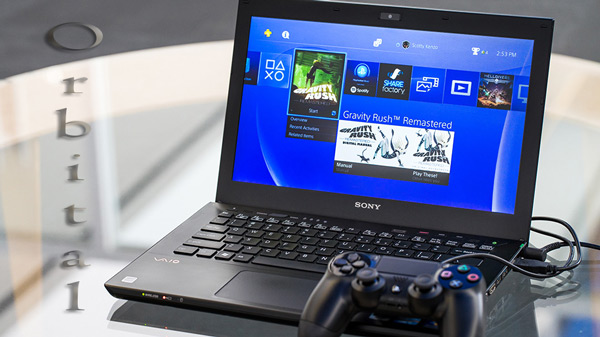 Orbital has become the first emulator for PS4 launched on the open source market and which has been running since 2018. The same in a project that is just beginning but that has become a novelty in terms of emulation software, since it has marked the beginning of the imitation in the execution of games of the new generation console from Sony on computers.
It is important to mention that all console emulators always need to have a fairly large hardware for their operation to be correct, especially at the CPU level . Therefore, to be able to make use of PS4 console emulators on the PC, it will be necessary to have a high-end one so that it works well. Otherwise, it will be very difficult for it to run on that computer.
PCSX4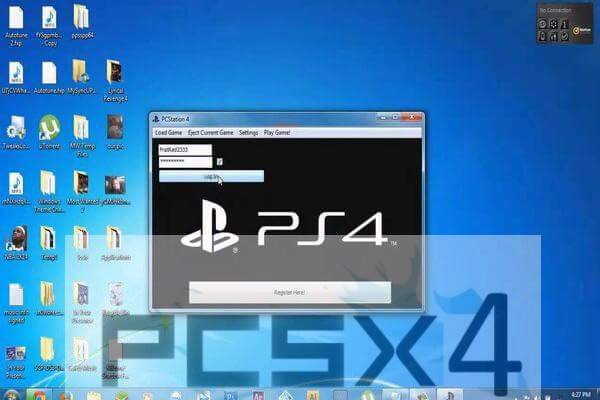 This is another of the emulators available for the PS4 console on Windows and Mac computers, it is open source software that you can download to your computer completely free of charge. This is how PCSX4 is one of the few emulators for PC that you can use to enjoy PS4 games from your computer.
It is important to mention that this emulation software can only be run on high-end computers due to all the requirements that are needed to be able to play most of the games available from the PlayStation 4 console.
In addition, PCSX4 is considered as the software of the future, since they have very advanced features and tools capable of imitating this next-generation console . All this thanks to the developers and collaborators who have been able to create this PlayStation 4 emulator project.
Remote play of your PS4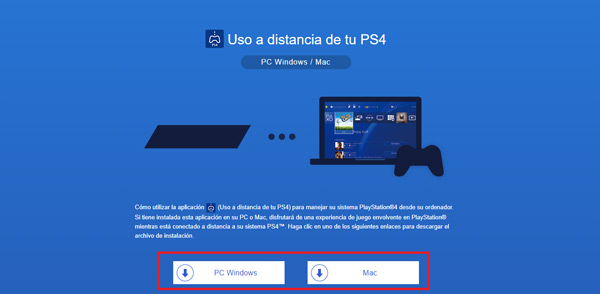 Another way that we can find to be able to play the games of the PS4 console from our Windows PC or Mac is the remote use program of your PS4. With it you can enjoy a PlayStation gaming experience while you are connected at a distance from your PS4 system.
It is worth mentioning that the use of this program is very simple. However, by requiring a large capacity of requirements for the reproduction of these games, it is necessary to have a state-of-the- art equipment . Also, a fast connection with upload and download speeds of at least 5 Mbps is recommended .
In addition, this program works correctly on both operating systems, whether Windows or Mac, where each one has a series of features and functions that will help you have the best experience.
PS4 Emulator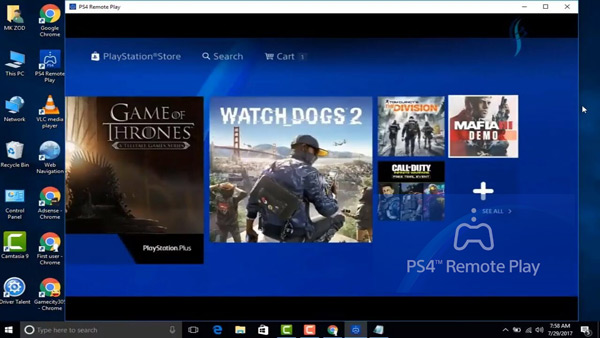 PS4 Emulator is another of the emulation software that we will find available for PC, it can be installed on last generation Windows computers . With it you have the ability to play all the titles available for this Sony console . It is worth mentioning that it does not allow the possibility of installing a game on the system, you can simply add it through an ISO or Roms file. In general, to facilitate the procedure, it is recommended to download the game over the Internet and then include it in the system.
It can be said that the emulators for computers of the PS3 and PS4 consoles can support up to 99% of all the video games available for these PlayStation consoles . Which becomes a great advantage for all users. However, this will require a high-end PC. This will facilitate the use of it, as well as its speed and graphics.
Musashi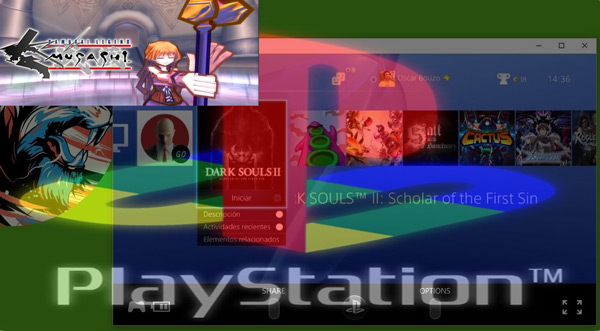 Finally, we present this application that will allow you to play the PS4 console from your Windows or Mac computer. It is a Sony application called Firmware 3.50 and which has been dubbed "Musashi". It has a set of very interesting features that are highly demanded by its users. This is how it has a function to appear as offline or simply notify you when you have a friend connected to be able to play online.
In the case of Windows, it is only available for the latest version of the operating system, that is, for Windows 10. This has a series of requirements and several key points for its use where it will be necessary to have high-end equipment that has a Intel Core i5-560M processor 2.67 GHz or higher, 2 GB RAM, 100MB of free hard disk or more, among many other features that will be necessary for its use.
List of the best classic PS4 games you should try to play on PC Windows or Mac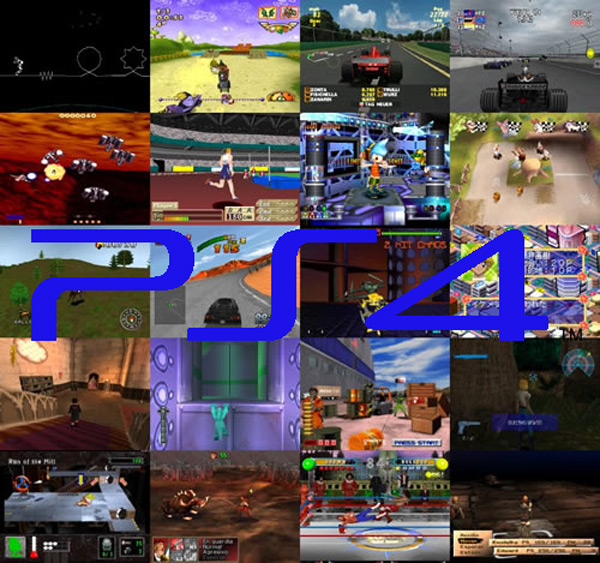 The graphics reached another level on the PS4, a console that provided an amazing gaming experience for users. Here you can see a considerable improvement in terms of graphics, sounds and game fluency.
Even though the console era is considered to be reaching its final stretch, there are a top 10 best PS4 games worth checking out. There are some essentials and others that you may not have known about. If you want to know which games we are talking about, check the following list.
Red Dead Redemption 2: It is a game that is set in the Wild West, specifically dating back to the 19th century. Without a doubt, it is a title that will remain for a long time at the top of the list of the best games on the PS4. It is a huge map that tells a story that incorporates western elements, along with a large number of missions.
Final Fantasy VII Remake: it is the revision of one of the most valued JRPGs in the history of video games. It is a very complete game in which a combat system full of action, plot novelties and a dreamy audiovisual section is combined. Would you dare to play it?
Resident Evil 7 Biohazard – This game falls into the category of first person survival horror. With exceptional graphics, Resident Evil 7 managed to return to the beginnings of the saga with a different perspective. It has elements of exploration, puzzles and a unique atmosphere.
Assassin's Creed (Origins): It is probably the best chapter of the Assassins Brotherhood, as well as one of the most popular titles for the PS4. It completely revolutionized the way of playing that you were used to in previous versions. Without a doubt, it is a game worthy of appreciation.
The Last of Us Part II – One of the most acclaimed games of all time comes to the PS4 with a second installment. Here the roles are rotated and users are put in the shoes of Ellie, who goes through a series of events full of revenge and unexpected consequences. It is a game that aims to stir consciences, and perfectly mixes the technical part, with the aesthetics and narrative.
Dragon Quest XI Echoes of a lost past: it is a really exciting story, with a very careful selection of characters. It offers a wide variety of content that captivates those who play it, thus providing a whole JRPG experience to everyone who plays it.
Uncharted 4 A Thief's End: The protagonist Nathan Drake sets off on his last great adventure in this edition of Uncharted. It is a must have in all aspects, so you cannot miss the opportunity to enjoy it.
The Witcher 3 (Wild Hunt): Without a doubt, the life of witches is more complicated than it seems. Here the character must hunt terrible creatures to get a few coins. In addition, you must discover a series of secrets, explore a huge world and complete missions.
Marvel's Spiderman: Are you a superhero lover? This installment makes a balanced mix between agility, speed and strength that stand out for the popular character, Spiderman. The gaming experience is quite entertaining, so you can easily spend hours enjoying it without getting tired.
Ghost of Tsushima: It appeared with the label of being the last great exclusive of PS4. It is a title set in the era of the samurai, so it is moved to the 13th century, specifically during the invasion of the Mongols to the island of Tsushima in Japan. It offers breathtaking scenery, an extraordinary combat system, and highly entertaining events.