software
What are the best alternatives to whatsapp business to grow your business? Step-by-step guide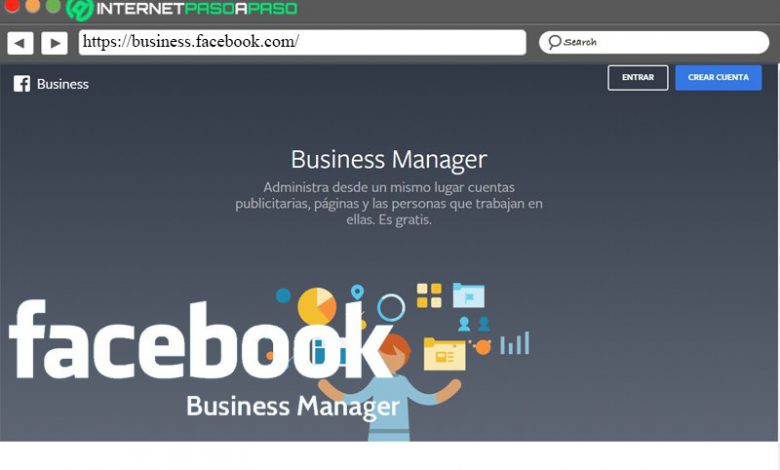 Instant messaging is currently a necessity, not only from a social point of view but also from a work and corporate point of view. We all currently use chat to communicate with friends, family and at work; That is why more than two years ago, WhatsApp presented its Business version, which is an independent messaging application focused on business management.
WhatsApp Business arose from the need of companies to have a reliable customer service medium and with a platform that is used by everyone, however, other platforms have also taken the lead in terms of customer service and corporate platforms. .
Here we will introduce you to the best reliable instant messaging alternatives that will make your business grow.
List of the best alternatives to WhatsApp Business to grow your business without a physical store
The most important thing about any business model, whether physical or virtual, is to generate sales. Therefore, if you do not feel like using the powerful WhatsApp application to manage your sales, we will show you below a list of the best alternative options.
Go for it:
Facebook Messenger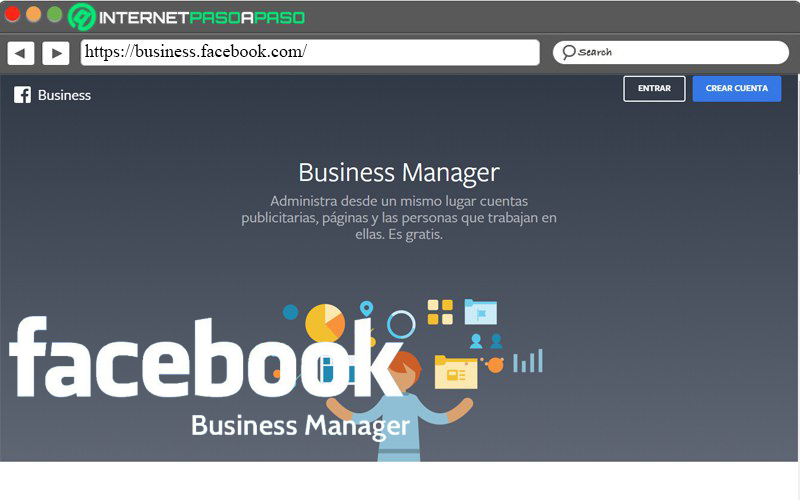 With more than two million active users using its platform and managing more than 2 million companies, Facebook Messenger is presented as a good alternative for business management messaging since it accepts the creation of chatbots, which will allow you to have automatic conversations 24/7 with all your prospective clients.
It offers welcome messages, automatic responses, invitation cards, bots and direct interaction apps, as well as other marketing functions such as ads on the home screen, targeting and sending promotional messages to anyone who has ever started a conversation. with the company.
Telegram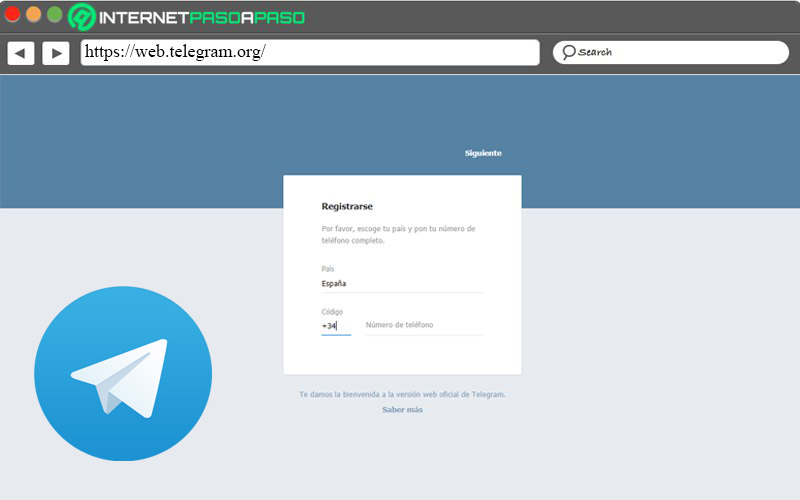 It was launched in 2013, and being the only WhatsApp competition for years, today it has more than 120 million users worldwide. It is a two – way customer service channel , whose versatility, privacy and immediacy make it a very good WhatsApp Business alternative.
Among its most notable advantages from the business point of view we can point out that it is free and has an API with public domain, its channels offer possibilities for one-way communication, marketing campaigns, advertising and segmentation, it offers 24/7 customer service and immediate feedback.
Instagram Direct
It is a platform that has business profiles, metrics and the ability to create ads directly within the application.
This is achieved through 3 recently developed tools:
Business Profiles: Here companies will be able to show their clients where they are located, they will be able to choose the way through which clients will be able to contact them (email, telephone, direct messages), and they will be able to promote publications from their feed.
Insights: Provides businesses with all the information related to their followers: who follows them, which publications have had the best reach and also allows them to see the time when their followers use Instagram the most.
Promotion: Allows companies to take a photo of their feed and promote it, that is, turn it into advertising, and also where you can choose a target audience that interacts with the content or let Instagram do it.
Wire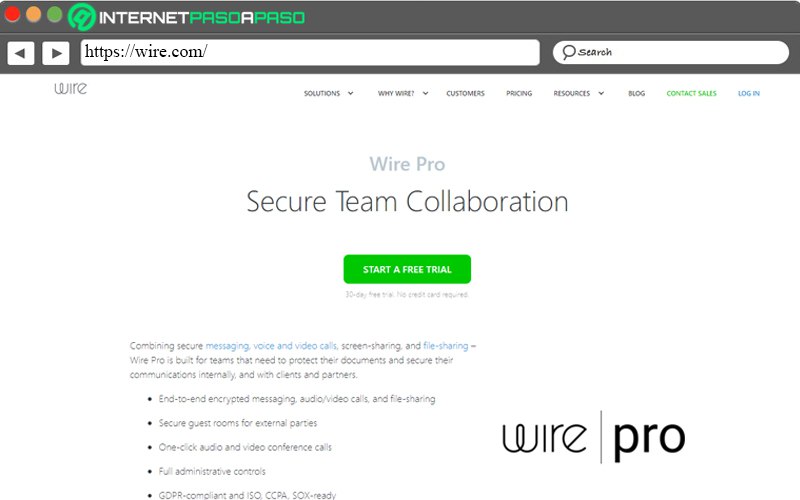 It is a secure messaging application with end-to-end encryption protected by European data retention laws, which has a version for companies called Teams Wire.
This service apart from offering secure messaging, calls and file sharing, it also allows its administrators to add and remove people, assign rules to users and invite certain people to specific chats. It is a free app, but it has a version for companies that wish to purchase it that costs 5 euros per user per month.
Line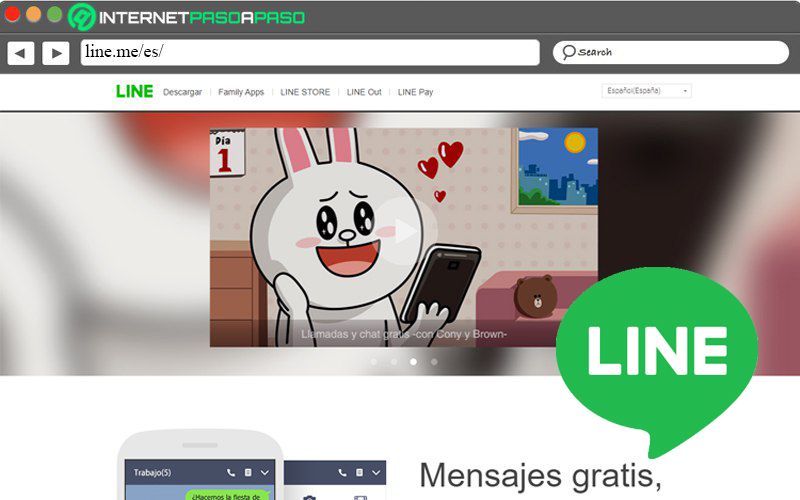 Launched in 2013, it is one of the most important apps in Japan and is currently having a global reach. With its launch of Line @ app, it positioned itself as an alternative to WhatsApp Business which, like this one, is a service that allows small and medium-sized companies, brands and businesses, to take advantage of its platform to communicate with customers and consumers and publish content. Timeline style of social networks.
Wechat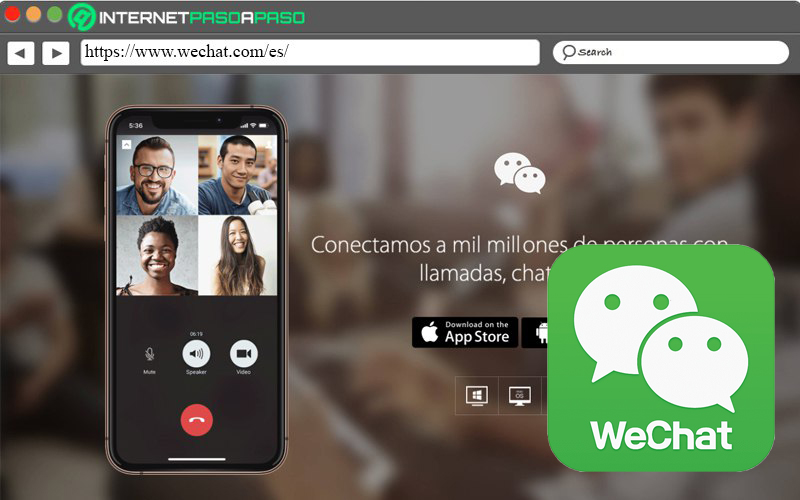 It is an app that, apart from having instant messaging through which you can communicate with your customers and consumers, incorporates many important tools from a business point of view, such as WeChat Stores, which allows you to make purchases online and WeChat Wallet, to make payments to online sellers and regular sellers.
The advancement of WeChat has been a major leap in social commerce, but it didn't stop there, as it can be used to book a taxi, a flight, or a doctor's appointment. That's like having Facebook, Skype, Slack, Amazon, PayPal, and UBER, all in one app.
Aggity: Corporate Messenger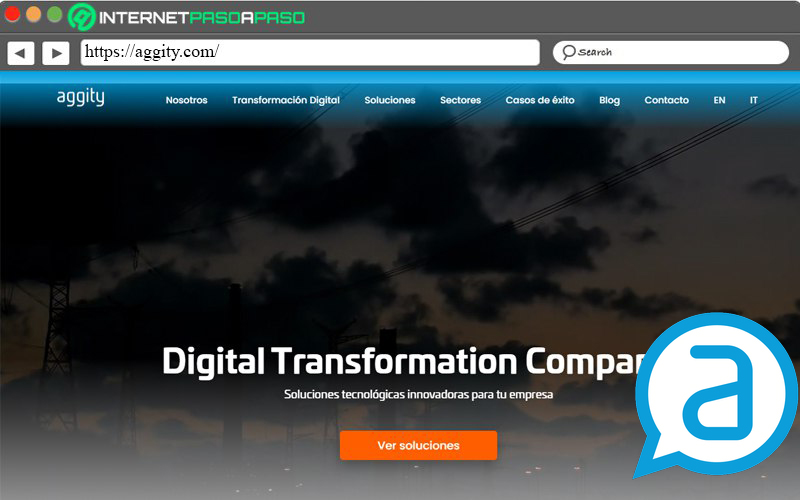 It is a Spanish platform that in recent years has become very popular among companies and businesses by positioning itself as a complete and secure platform in terms of data protection.
This application includes instant messaging, video calls, voice messages and chatbots for immediate access to information and events related to the business. It is a service whose use is extremely simple and offers its users the customization you need to develop the customer service improvements you need in your company.
Signal
Comparisons
WhatsApp