software
What are all the news and updates for windows 10? List 2021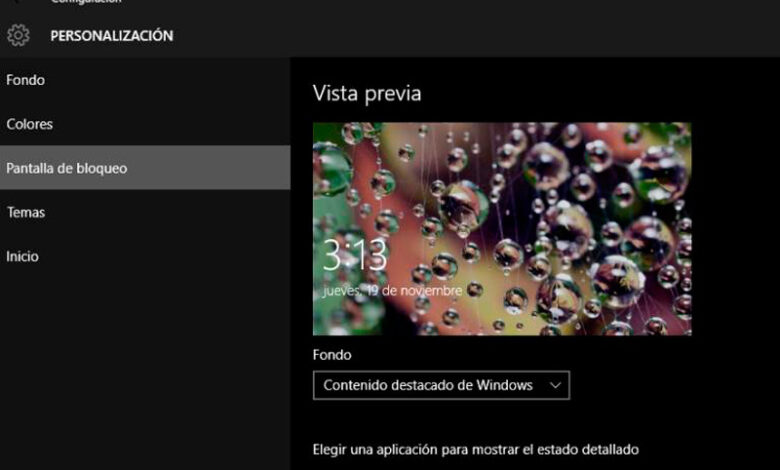 The private data that you save on your Windows 10 computer will be protected as long as you have the operating system updated . You can do this automatically through native tools that Microsoft has installed in the same OS.
It is important that you carry out the updates, since they have security patches . Which will imply that the operating system has solved some flaws that it had when it was released and that they could not protect against certain viruses.
You must bear in mind that people who are dedicated to malware, constantly introduce new versions to achieve their illicit mission. If you want to know all the updates that Windows has, continue reading this post so that your computer is 100% safe.
Time line of all Windows 10 updates and their news
We present a series of versions for you to keep in mind:
Version 1909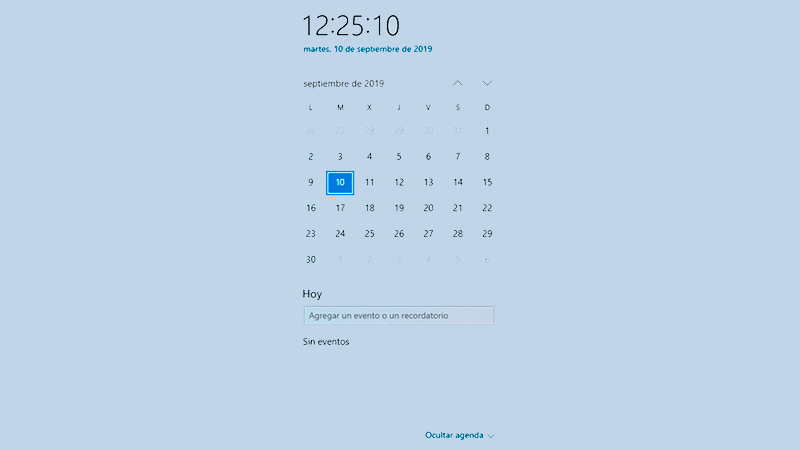 It was launched on November 12, 2019 with the aim of improving the performance and above all the stability of the operating system. This improves the efficiency of the computer and also the battery of notebook computers.
In addition, it has other news:
It brings a better treatment for the use of the containers of this operating system and allows manufacturers to reduce latency according to the hardware they use. In addition, it has a key rotation function to improve account security and a Credential Guard that can be used through Windows Defenders for those devices with ARM64.
The accessibility functions are improved as well as the narrator, being able to use virtual assistants that are not native to Windows, such as Amazon's, Alexa, when the screen is locked .
In relation to interface tools, you can easily add more items to the calendar . A Manage notifications function is incorporated, which allows managing the type of notification that the user wants. Finally, the interface is made compatible with the cloud.
Update 1903
The light on May 21, 2019 with the slogan of improving the problems that the past updates had. Among the most outstanding characteristics we can mention the following:
Something that all users have been asking for is that the brightness of the screen does not change when a battery charger is connected. This greatly improved the comfort of people with visual light sensitivity problems.
Allows you to download an extension for ".raw" formats . This makes the metadata thumbnails viewable from File Explorer.
The warning system can be configured so that they are not a nuisance for users, since Focus Assist has been considerably improved in this update.
The route to reset the computer is much shorter so if you need to reset Windows 10 from a certain point, it can be done more easily.
Improved the "Downloads" folder , making the last one appear first. In this way, the file downloaded from the Internet can be found much faster.
Windows 10, version 1809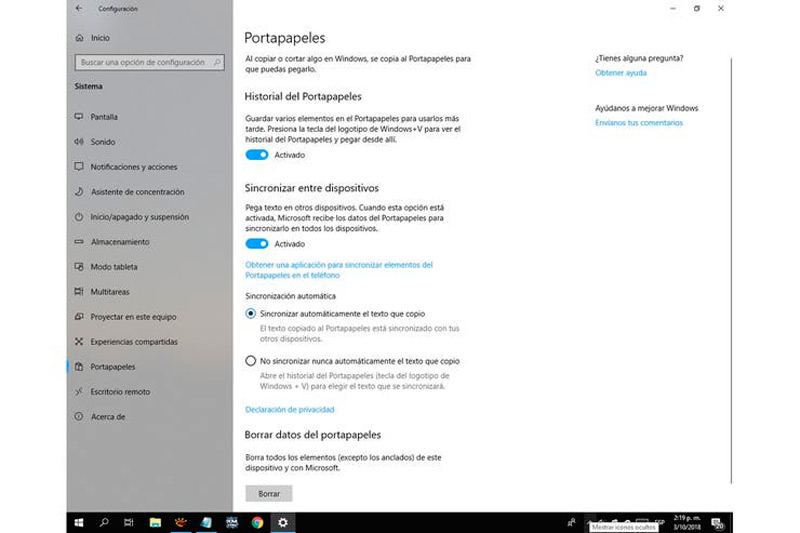 Windows 10 computers were able to update their systems as of November 13, 2018 bringing as the great novelty to have a clipboard that connects to the cloud storage, achieving a synchronization in real time.
But this was not the only novelty that this version brought. You can also mention:
Know the history of texts that you have copied. You will be able to enter the key combination "Windows + V" on any computer that your user has linked to and in this way you will have the information in real time.
It improves the synchronization between Windows 10 and Android allowing you to see the latest photos you have taken from your mobile and to be able to send and receive them by text message from your computer. This brought important benefits for WhatsApp, since from that moment it was not necessary to open the web version.
The famous Timeline function is incorporated . Which is a tool that allows you to know the chronology of all the apps that were used and the sites that the user has visited. In this way, it will no longer be necessary to use only Edge, but it can also be done through Chrome and Firefox as extensions thereof.
By means of "Windows + Shift + S" you can take a screenshot of the screen, but cropped. It allows a later edition by means of protractor and rulers, as well as through pencils of different colors. The image can be shared by different means.
Version 1803
On April 30, 2018, Microsoft released the version that redesigned the game bar using the "Windows + G" key combination . In this way it is possible to select if the user wants a light, dark theme or the one that Windows has by default.
Other novelties that this version brought are:
Modified the status of One Drive in the navigation panel showing the status of synchronization with the folders that are stored in the cloud. The user can see the icon being synchronized when he modifies a document that is saved in the storage service on his computer.
Within the control panel, apps were eliminated, such as the disk cleaner, application manager or system fonts.
As for Edge, there are improvements that correct navigation problems.
In addition, each application can have a direct access to the taskbar without any type of Internet connection.
Update 1709
It was known as Fall Creators Update and was released on October 17, 2017. In addition to correcting its predecessor version 1703, it brings a new graphical interface with notable changes that show the results of a smoother and more polished appearance for the user.
This version also has other news that we show you below:
The user can pin the most important contacts to the taskbar via direct access. In this way, it is possible to save several clicks to access information about email, address, Skype and any other additional information that is useful to you.
Improve the game application in relation to game recording for faster streaming.
Brings a better synchronization with the Android mobile, through Windows Settings.
One of the most prominent benefits of this update is that it enables protection against ransomware . You only need to access Windows Defender and configure the controls for access.
Files stored on One Drive can be accessed without the need to download them to your computer.
Creators Update version 1703
This update for creators was known on April 5, 2017 in which no changes were made to the operating system, but rather fixed other problems related to program components, especially in the black screen startup for Surface Laptop users.
Update 1607
This update was released on August 2, 2016, which allows you to install the ADK component independently of the rest of the other elements required for imaging. In addition, workflow is simplified by creating much easier provisioning packages.
But these are not the only benefits that this version of Windows brings, you can also find the following:
Both Microsoft and Active Directory accounts begin to use the same mode to contain user keys.
A login can be activated by means of a PIN .
If new malware is found, this version allows all information to be restricted almost immediately by blocking at first sight. Additionally, with Windows Defender you can run a scan from the system command line .
The taskbar brings new functions for your configuration where you can pin and remove apps more easily.
Version 1511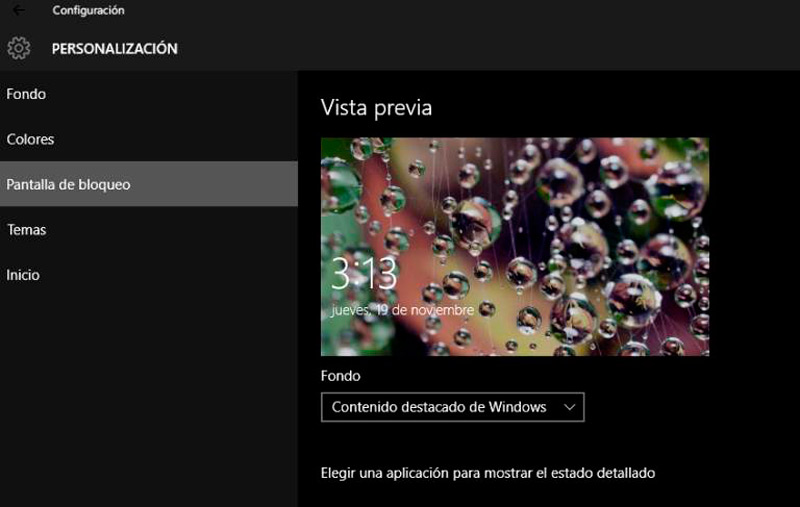 Released by Microsoft on November 10, 2015 being the first Windows 10 update along with update 1507 that was released on the same day.
Among the benefits that this update brings we can highlight:
More tiles can be added to the start menu . Thus generating a better experience for the user to be able to access faster to those apps that they use most frequently.
The screen lock can have rotating images through the Windows Focus tool . It has different options that ask the user if he likes the photo he sees to continue showing more related to the same theme or different ones.
The virtual assistant understands freehand writing, so the user will be able to write on a touch screen what they want Cortana to do.
It allows the installation by default of photos, videos, documents or any other file on different storage disks .
Why is it important to keep Windows 10 always up to date?
Updates to an operating system are important to carry out periodically since they have security patches that allow blocking malware that comes out frequently.
In other words, it is very likely that if you have a Windows 10 computer that is not up to date, it will not be able to detect the latest viruses, spyware and worms that came out a short time ago . Therefore, the computer is at risk of being infected.