software
What and how many versions of windows 7 are there to date? List 2021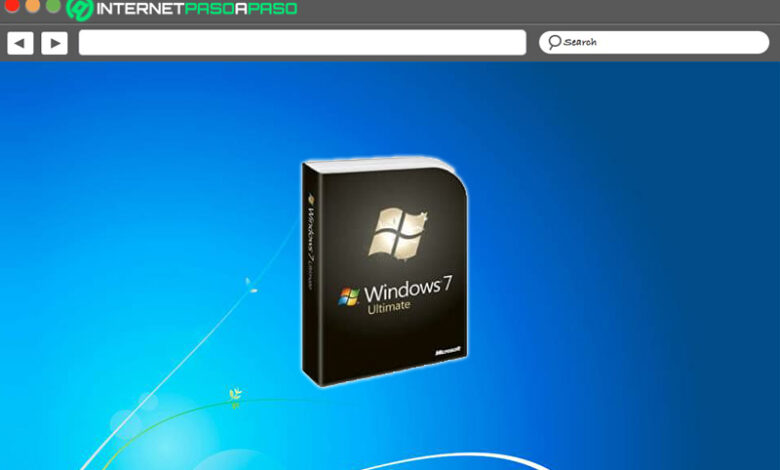 It is no secret to anyone that Windows provides a wide range of options to its customers, depending on the requirements of each user or the company that chooses to use its operating system. Therefore, it has released numerous versions; from Windows XP which was the most successful to Windows 10 which is its latest version .
However, up to now, there is still a disproportionate group of users and / or companies who prefer to use the well-known version of Windows 7, in view of the fact that it has been considered the most stable version in the entire range of this OS. Which, was launched at the end of 2009 and already has many years of experience.
In this sense, due to the great importance that Windows 7 has exhibited , it is important to know how many versions exist to date and, of course, what they are. Reason why, in this post, we want to emphasize each one of them, highlighting their particularities .
List of all versions of Windows 7 that exist to date
While it is true, Microsoft has always been considered one of the most strategic companies that exists in the technology market and, thanks to that, it focused on attacking three well-defined sectors based on its operating system . So, it has chosen to launch solutions aimed at both individuals and professionals, as well as companies .
For that reason, once Windows 7 was launched on the market, the famous company was responsible for working on a total of 6 versions belonging to this specific operating system . Therefore, each of these versions has provided different characteristics for all its clients.
Next, we mention and explain each one of them:
Windows 7 Starter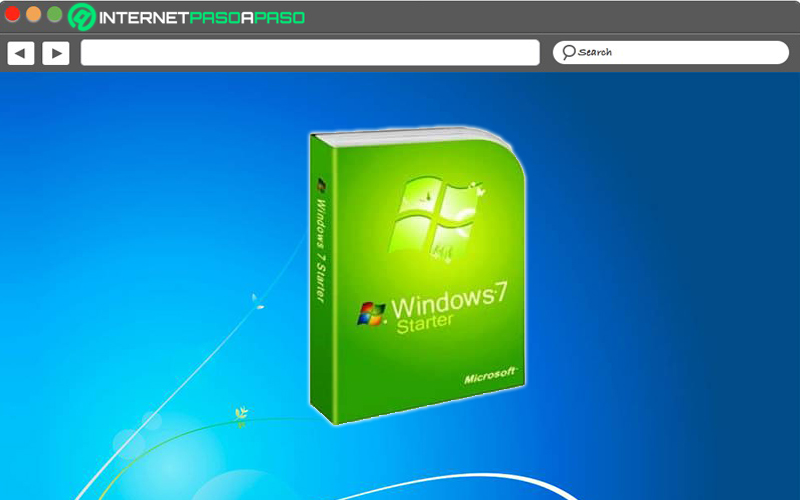 Compared to all the others, this is the most basic edition of Windows 7 and is generally distributed only through OEM licenses or manufacturer volume licenses . In this way, it presents notable limitations in terms of customization, since the wallpaper cannot be modified .
Therefore, it does not contain a user interface and it does not have the Aero interface . Apart from this, it is characterized by being a version of W7 designed for basic hardware, that is, for computers with very little power and netbooks (at the time, this OS was the best option as a lightweight system for these machines). Additionally, Windows 7 Starter does not support the ability to access more than three programs at the same time and only offers 2 GB of RAM.
Windows 7 Home Basic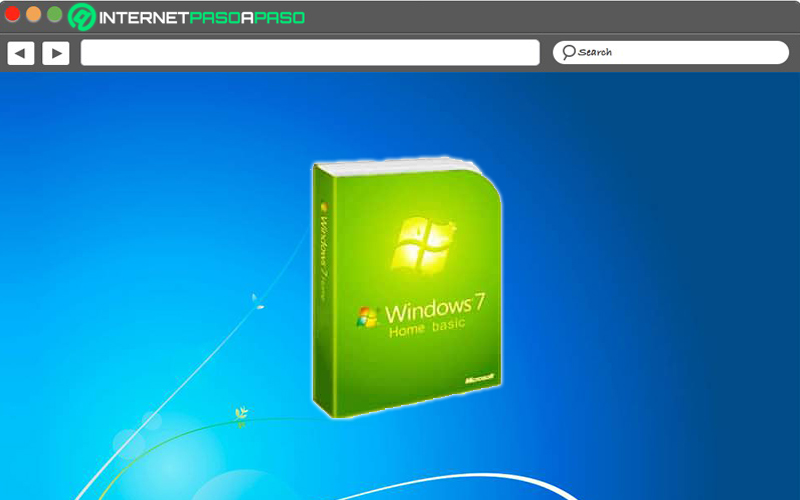 Specifically, it is a version created and available only for OEM manufacturers in developing countries and emerging markets (both for assemblers and for retail sales) and, due to this peculiarity, it is distinguished as the most economical and accessible version of Windows 7 . Apart from that, it is the edition with the least requirements.
However, it has few customization functions and because of this, it only supports the possibility of changing the desktop background and has a minimized version of Aero. But luckily it has more connectivity features such as: Internet printing, multi-monitor support, quick user switching, parental control, and provides app previews right on the taskbar .
Windows 7 Home Premium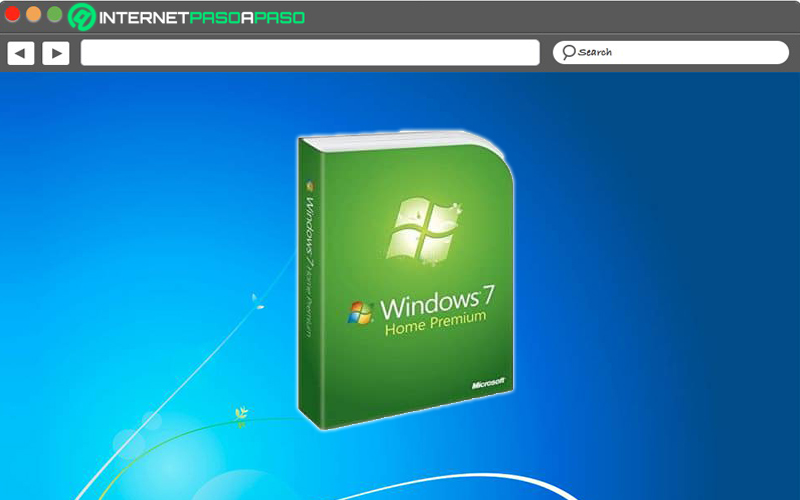 It refers to a version designed especially for the average user and for OEM licensing to manufacturers and sale to retailers (stores, bookstores or chain stores). Which has all the functionalities of Windows 7 Home Basic, but differs by offering a more complete version of Aero .
In addition to this, the W7 Home Premium also has utilities such as Windows Media Center and the multimedia player known as Windows Media Player . It also offers multitouch functions, has DVD support, has the ability to connect to a basic network and manages to share the Internet connection. In addition, it allows up to 16 GB of memory and has a 64-bit edition .
Windows 7 Professional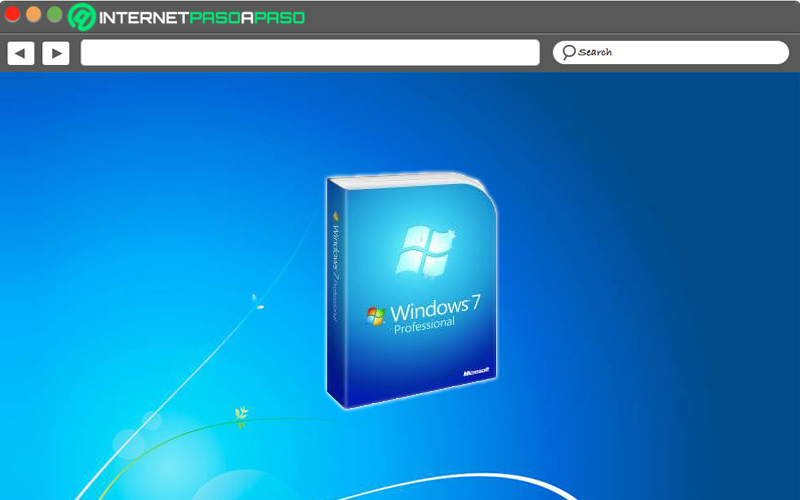 As its name indicates, it is the version of W7 designed for all those professionals who require extra options regarding better protection to work with data and excellent network connection security . Consequently, it was designed exclusively for machines that must be connected to a network, but do not require access to advanced network functions.
Among other features, it is the equivalent Vista Business version, with the distinction that it adds all the features available in Home Premium . In addition to that, it can connect to network domains, encrypt disk data with advanced backups, define program restriction policies, support remote desktop connection, etc. It also supports 64-bit, supports 2 physical CPUs, and allows up to 192GB of RAM .
Windows 7 Enterprise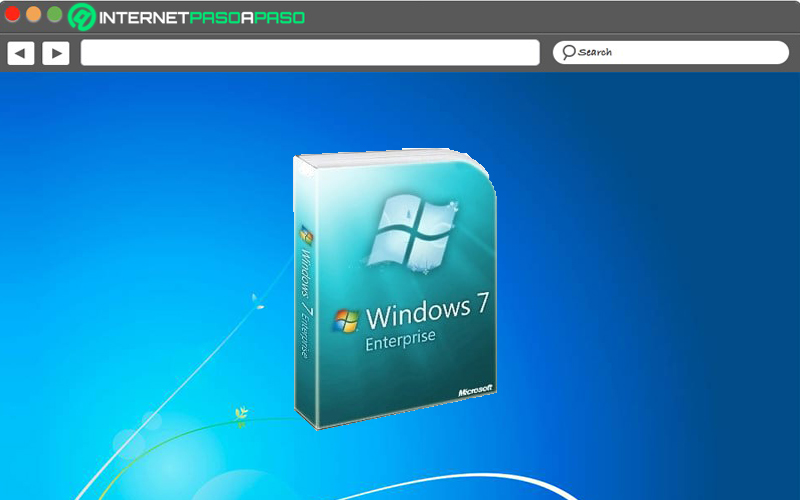 It consists of a version aimed at companies and is sold from OEM licensing. In that sense, it has all the features and functionalities that W7 Professional offers and, apart from that, it has extra particularities to assist with IT organizations . Thus, users have the ability to interact with network servers, manage data and application permissions.
Among other details, it should be noted that Enterprise adds "BitLocker" which is a complete encryption of the hard disk, along with "BitLocker on the Go" which guarantees the encryption of removable devices. In addition, it has support for DirectAccess, contains a license for VDI, accepts multilanguage language packs and offers the possibility of recording audio in remote desktop sessions (and multiscreen in turn) .
Windows 7 Ultimate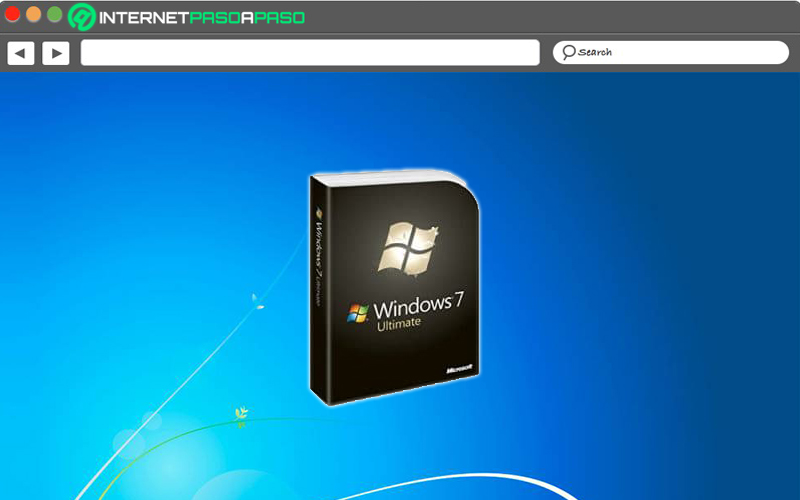 As the latest version of W7, we find the so-called "Ultimate" that has limited availability for original equipment manufacturers (OEM) and stores. Under that condition, it provides the same functionalities as Windows 7 Enterprise and, in addition, it has the advantage that its license is sold to everyone. Consequently, the user will be able to purchase a unique license number and purchase the physical disk in its box .
For its part, it includes optimal security and data protection features, such as BitLocker, AppLocker, BranchCache and Direct Access . In addition to that, it has a multilanguage option package of up to 35 languages, guarantees support for virtualized disk images in VHD format and thus, it stands out as the most complete version of Windows .
Microsoft closes support for Windows 7 Is it advisable to continue using this OS?
Starting in 2015, Microsoft ended the standard support for Windows 7 and has since stopped adding new features . However, the IT company kept updating this operating system through security patches, given the appearance of certain vulnerabilities and errors that were generated.
But despite this, the security updates for Windows concluded on January 14, 2020, specifically . Reason why, all the computers that continued to use that OS after this date, will be totally exposed to the various cyberattacks that hackers can carry out by taking advantage of the numerous weaknesses that Windows 7 presents, today.
That is why, ultimately, using Windows 7 today can be very dangerous . Because, it is very likely that malware will develop on machines that operate under this version of Windows and, therefore, it is not recommended to continue using it in order to protect your privacy and the security of your PC .