software
Talk to your computer with yourse virtual personal assistants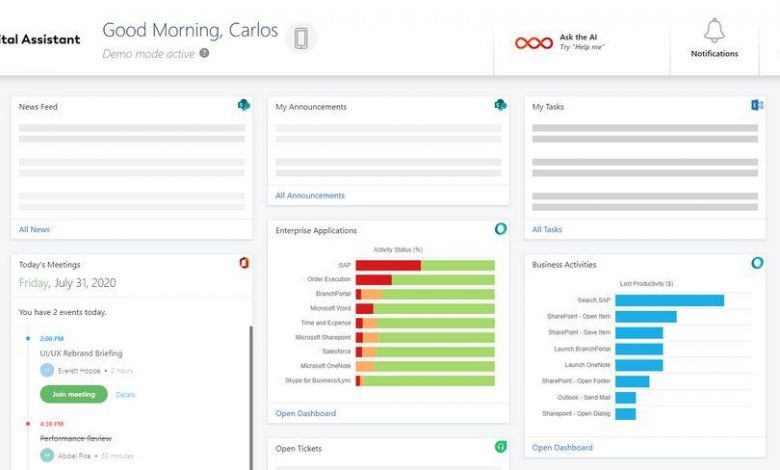 The way we interact with our computer is continually changing and sometimes we are not aware of the changes. For example, until recently, monitors were for viewing rather than touching. Now, with touchscreens, that is in the past. Another innovation that we have quickly integrated has been the interaction with the computer through voice. Thanks to our virtual assistant we can handle a large part of the functions of our computer without touching any peripheral.
These tools are popular today, although their origins date back to 1962 when IBM launched IBM Shoebox at the Seattle World's Fair. This machine was capable of recognizing sixteen words and the numbers from 0 to 9. As you can see, a long time has passed since then until its consolidation thanks to options such as Siri – Apple's virtual assistant – and Cortana – Microsoft's virtual assistant.
What advantages do virtual assistants offer us today?
Technology, as usual, does not stop advancing in order to meet the expectations and needs of the majority of users. In fact, the virtual assistants that we are going to talk about in these same lines, are elements that only a few years ago seemed like science fiction. However, largely thanks to the connections we have at this time, these assistants will be very helpful to us.
Thanks to these elements, whether they are working on the PC, on the mobile, or on a smart speaker, they will be able to give us all kinds of information in real time. This way we will have a good part of the knowledge that we have online, in our team, many times out loud . These are also seamlessly integrated into the device itself and allow us to control certain functionalities of it. This is something that is extended, for example, to Windows 10 and its assistant Cortana, an element that is expected to continue to improve over time and allow us to carry out a greater number of interactions.
However, today we are going to show you other virtual assistants that can be installed in Windows 10. Some are well known, such as Google Now, but there are also other minority ones, which you may not know and may surprise you.
Google Now, the most used option
The virtual assistant of the Mountain View company is available for Windows 10 but to enjoy its benefits you will have to download the Python tool first . This free and open source program will act as a bridge between Windows 10 and Google's virtual assistant. You can see the entire installation process in the link .
Once installed you will be able to interact with your computer and with your other connected devices thanks to this personal assistant.
Alexa, from the supermarket to your house
Amazon is another one of those innovations that didn't exist years ago. What started as a distribution company has ended up being one of the largest companies in the world. And one of its most popular products is Alexa, its virtual assistant, and its Amazon Echo smart speakers.
Alexa will help you make purchases, book tickets, select music, get information about the weather or the latest news in your country, order food or listen to the radio.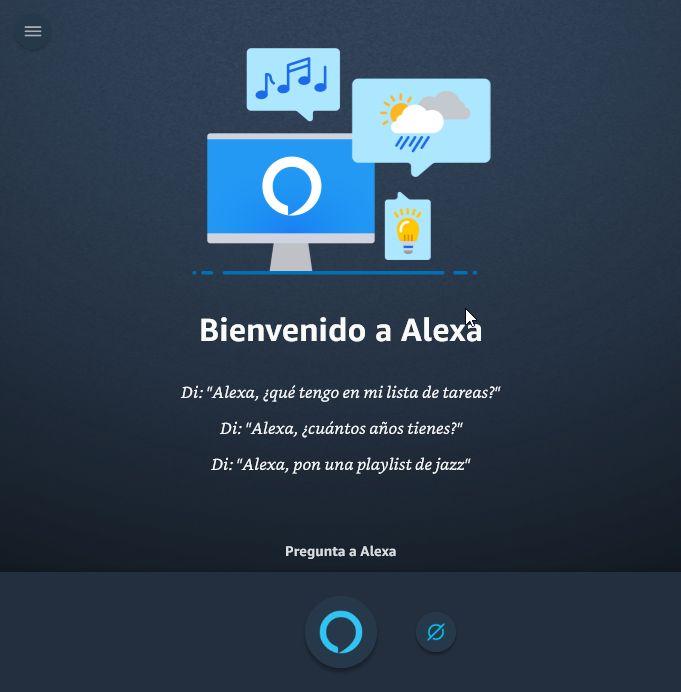 Installing the Alexa app is easy if it's available in your country. In that case, you just have to go to the official Microsoft store and download the application. However, if you live in Spain, the process will be a bit more complex but we will indicate it below.
Install Alexa in Windows 10 from Spain
The first thing you need to do is go to the Microsoft Store, search for the Alexa app and copy the url. We attach it to you in case you want to skip this step: https://www.microsoft.com/en-us/p/alexa/9n12z3cctcnz
Next you have to go to the Adguard Store website. Paste the address in the address bar, select "retail" and run. A series of links will appear. You have to download the first ones ending in .appxbundle and .eappxbundle. Once downloaded, install Alexa on your computer.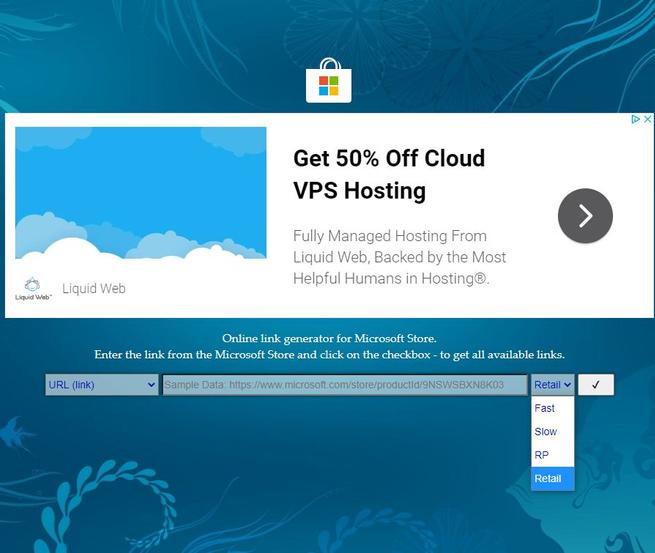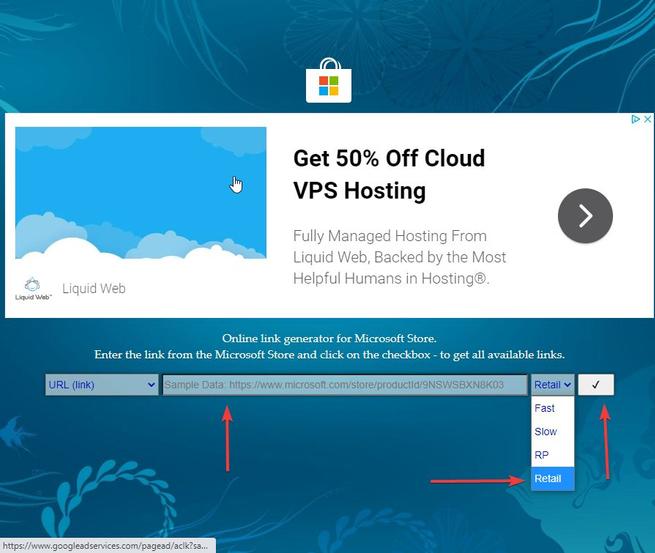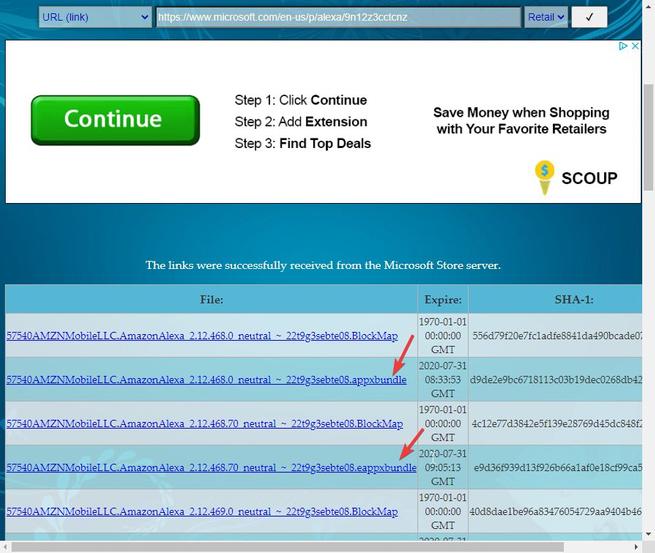 Now you just have to enter your username and password and give Alexa permission to use the computer's microphone.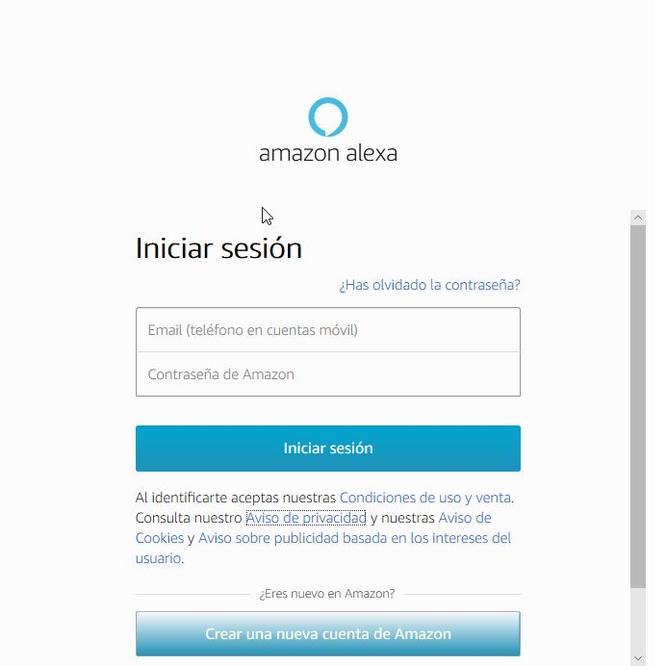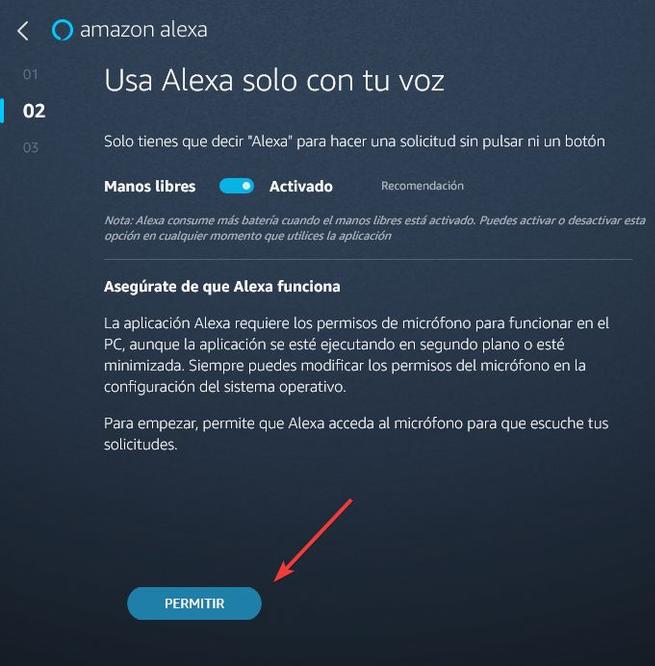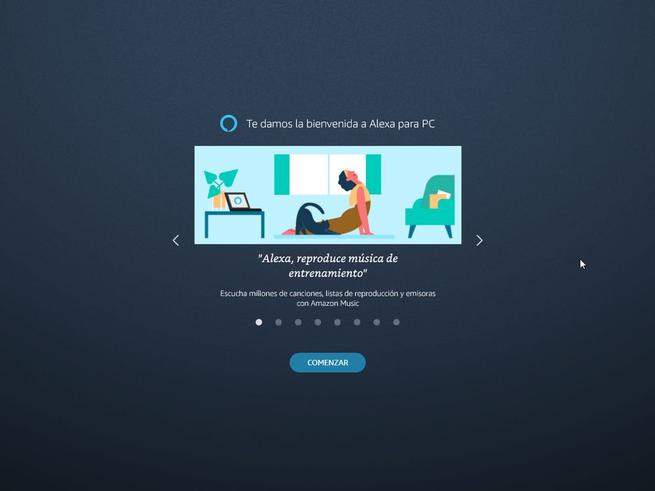 Once the installation process is finished, you already have the Amazon virtual assistant at your disposal, you just have to say "Alexa, …"
DataBot, focused on entertainment
This free assistant has the particularity that it can be used on Windows 10, Xbox One, Windows Phone and iOS and Android devices.
Among its functionalities we highlight that it can create multimedia presentations, answer specific questions, read news, tell jokes, find appropriate phrases and quotes for various situations, chat with the user and even play with him.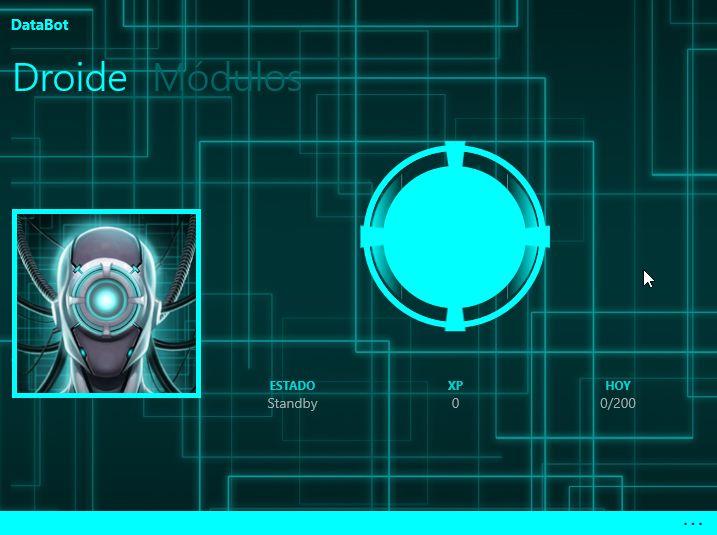 Its operation is a bit complex. Each functionality is stored in a series of modules and before using it, you will have to activate it. You will need a little time to find out where each one is, but it can be interesting to discover all its functions.
If you are interested in this personal assistant, download it from its website .
Jarvis Lite, focused on command handling
The ACW Technologies tool focuses on user interaction with the computer and not so much on entertainment. Although it will inform us of the latest news published by the BBC and we will be able to use our multimedia controls, its functions go further. We highlight the customization of commands, the execution of programs and web pages -shell commands-, dictation or the possibility of creating hotkey commands. that is, integrate our most common keyboard combinations into the wizard.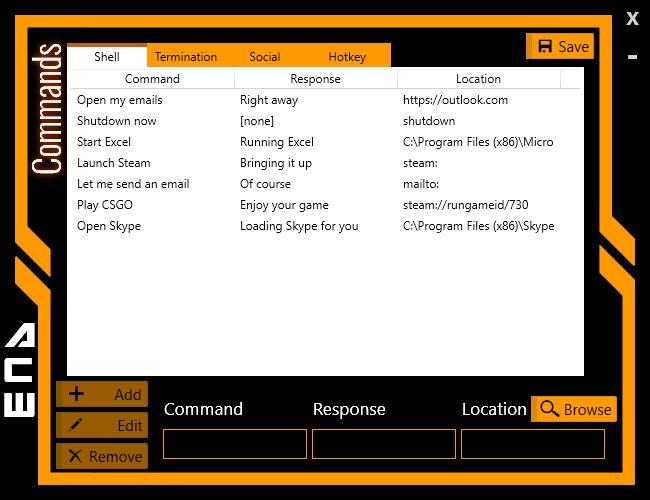 Get this personal assistant on its official page .
Braina, an assistant and translator
This virtual assistant is not a search program like Cortana, but is characterized in that it will only assist you in managing your computer through voice commands.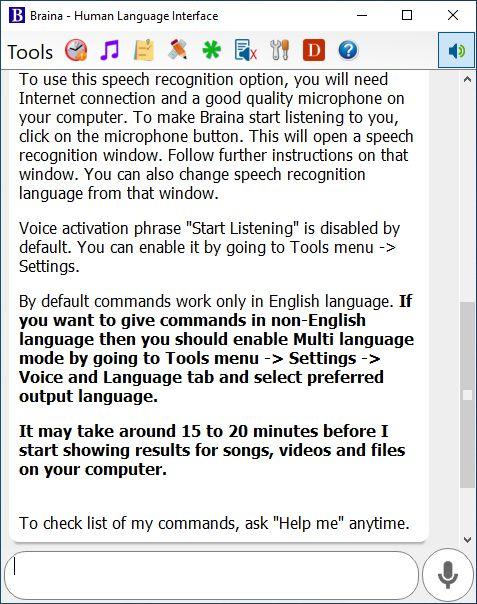 With the free version of Braina – contraction of the expression «Brain Artificial» – you will be able to dictate texts, enter new commands, play songs, search for data online or open and search for files on a PC. The main drawback of this free mode is that you will have to write the commands you will use with Braina one by one.
The paid version improves interaction with music applications and, above all, offers the artificial intelligence function. Thanks to it, you will experience continuous improvement if you use it regularly.
You can download the free version here .
VoiceMacro, simple but effective
Great virtual assistants have many functions and make it possible to automate a large number of tasks. If you prefer simplicity and control the tool instead of it controlling you, your option may be VoiceMacro.
This program is extremely simple because it only has two functions: dictation and command execution. In addition, all the commands will have to be entered by you so it will only do what you have previously ordered.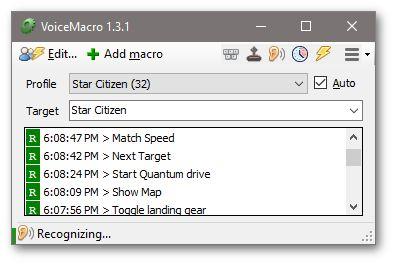 Opting for the simplest option is sometimes the best. Click the link to check it out.
Digital Assistant, the workers' choice
The option offered by Adenin is interesting because it focuses on a very specific type of user, the worker who, in his job, requires an assistant to improve his productivity. In addition, it is a native web tool so you can use it wherever you have an internet connection.
It allows you to receive notifications, establish communication channels with other users or colleagues, create reminders or integrate the applications you use in your day-to-day. In addition, an artificial intelligence engine that will solve the most common doubts that we have in our day to day.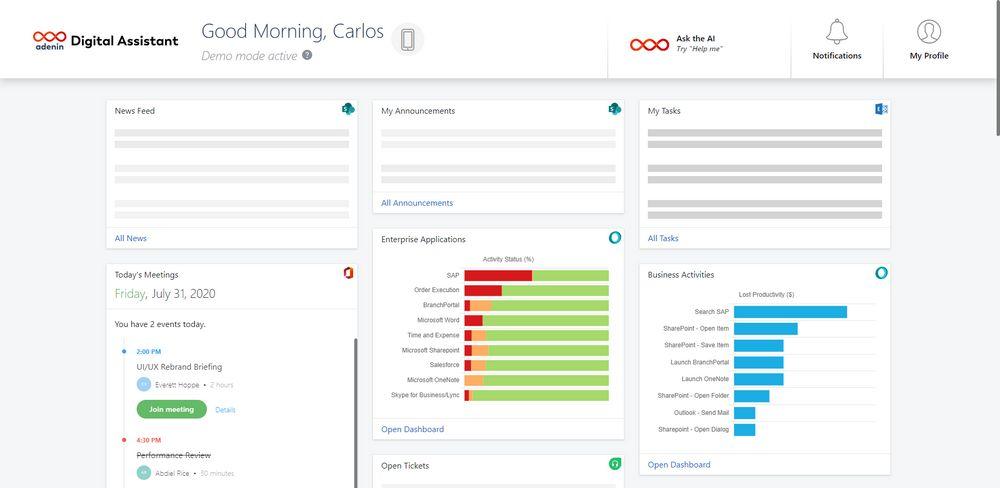 Do you think this tool is better for you? Visit their website to register and start using it.
OpenSource options, more freedom but more work
Sepia
This free and open source personal assistant offers the user very wide possibilities, almost as many as you are capable of creating. You can work with it on all platforms and decide the degree of connection between devices (from computers to smart watches) and users.
To use the program, you will first have to compile it. You will find all the necessary material in this link .
Lion
In the development phase is Leon, a basic personal assistant but that you can improve if you have advanced knowledge and, above all, you dedicate time to it. Being open source, you will be able to use the modules of the other developers and they will use yours, which will allow you to expand your capabilities as a programmer.
Visit your page on GitHub and download the necessary material for the compilation .