software
Revive any old pc with these lightweight operating systems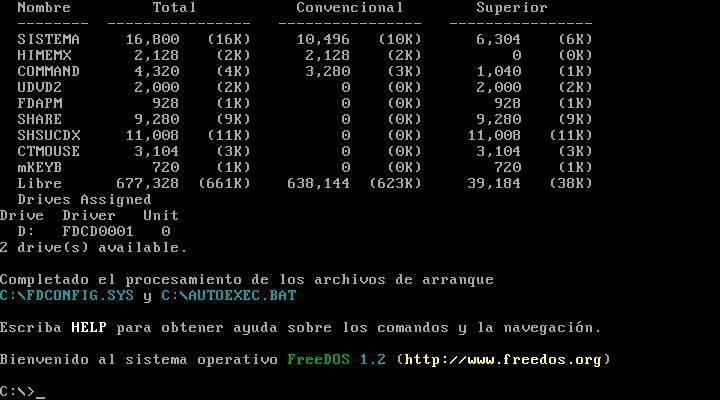 The times we are living in are not to be wasted, least of all unnecessarily. If we take this to the world of technology, there are many users who choose to reuse their old PCs to give them a second life and use them in certain very useful tasks. For this, the operating systems that we will talk about below can be of great help to us.
And it is that as a general rule, when we think of installing a new operating system for a PC, in most cases we think of Windows . Not for nothing is it the most widely used software of this type in the world, and by far. But something that we must be more than clear is that it is far from the only option that we can use. There are many other proposals that may be valid for working with the computer.
This is something that is especially evident if we want to continue using an old PC or with somewhat limited internal specifications. As you can imagine, for all this Windows is not the best option in most cases, something more than patent if we refer to the latest versions of Windows 10 . This is an increasingly demanding system in terms of the specifications of the equipment in which we will install it.
What to do with an old computer
It is for all this that, as we told you, it may be the case that we need to give an old computer a second life, instead of opting for buying a new one. In the same way, it can also be the situation that we have a PC at home that has become out of date in terms of specifications and we want to use it. It is clear that at no time will it be comparable to what a new team can offer us, but we can still take advantage of it.
Thus, if we find that we have a PC in its full powers, but due to its age it cannot run with the latest Windows 10, we offer you some solutions. To this we must add that it may happen that some of its important components can no longer function properly in these recent versions of the Redmond software . Therefore, at this point we are talking about here, we can consider using an alternative operating system to Windows in order to continue using that computer for certain tasks or jobs.
Possible uses for an outdated PC
There are many types of use that we can make of an old or somewhat more limited computer for the times. Obviously we will have to discard the most modern or moderately demanding games completely. But these can be of great help to us in other tasks such as a control center to use classic game emulators, for example. As many of you already know, these are much less demanding than current games, and they can also help us to have a good time.
In the same way, they can be used to store certain content and thus free up space on the main computer if we connect both to a home network. Thus, in the old with we save the photos and videos that we use from time to time on the usual PC, to use it only when we need it. But that's not all, but in these times and depending on the type of use we make of the PC, there are many of them that hardly need resources.
This is the case with many of the office automation jobs that we carry out on a day-to-day basis, such as working with a text editor or a spreadsheet program. The same applies if such use is limited to surfing the Internet and read pages softzone without many more frills like playing or transmit content via streaming . Therefore, at this point, something that we must take into account is the operating system that we are going to use so that these tasks that we are commenting on can be developed smoothly. Thus, in these same lines we are going to talk about some lightweight alternative proposals to Windows. These are characterized by being fully functional and hardly consuming resources from the equipment as such.
Alternative lightweight operating systems to Windows
In this way, what we are going to achieve is to give usefulness to that PC that we had abandoned and that can still be of great help.
FuryBSD, the lightweight system that is not based on Linux
As we mentioned before, there are a large number of alternative operating systems to Windows and Linux such as FuryBSD. This is lightweight software that uses many of the FreeBSD tools to optimize its use and even its installation. Say that it can work perfectly with less than 4 gigs of RAM and needs 50 gigs of disk space.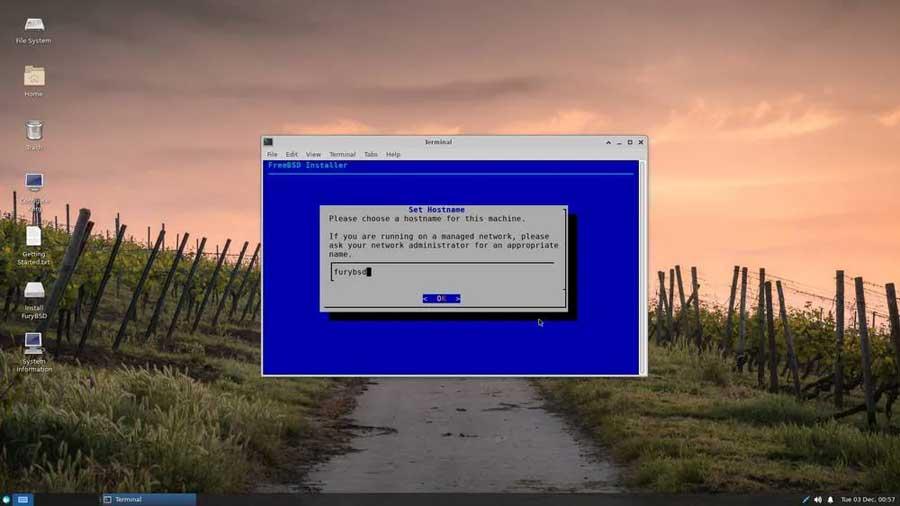 Maintains FreeBSD performance by improving your user experience and simplifying it for novice users. Therefore, it becomes an excellent proposal for that old team we were talking about, something that we can download from here .
Xubuntu, the lightweight alternative to Windows and Ubuntu
The aforementioned Ubuntu is one of the most popular Linux distributions in the world, but Xubuntu is the lightweight proposal to this. That is why we have included it here, since it can be perfect for what we are looking for on our old PC. We can download it from this same link .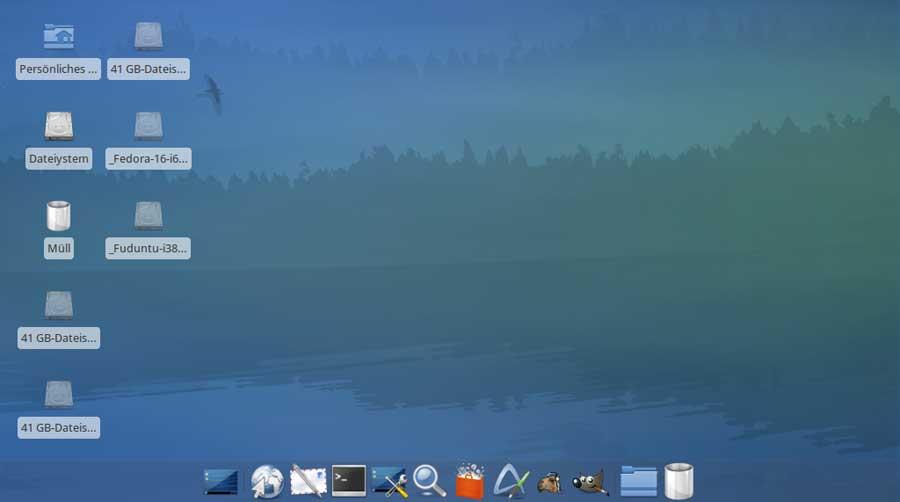 At this point, it is worth mentioning that this lightweight Xubuntu distro is based on Ubuntu, as we told you, and uses the XFCE environment . In fact, best of all, it was built from the ground up to work on teams with limited resources; it only needs 512 megabytes of RAM to work.
CloudReady, the cloud operating system
As we say, this is a system whose operation is focused on the cloud, so the requirements at the local level that we need are few. This is precisely what we are looking for along these same lines. At the same time, to take advantage of all this, it offers us a multitude of online services so that we can work on old computers without any problem.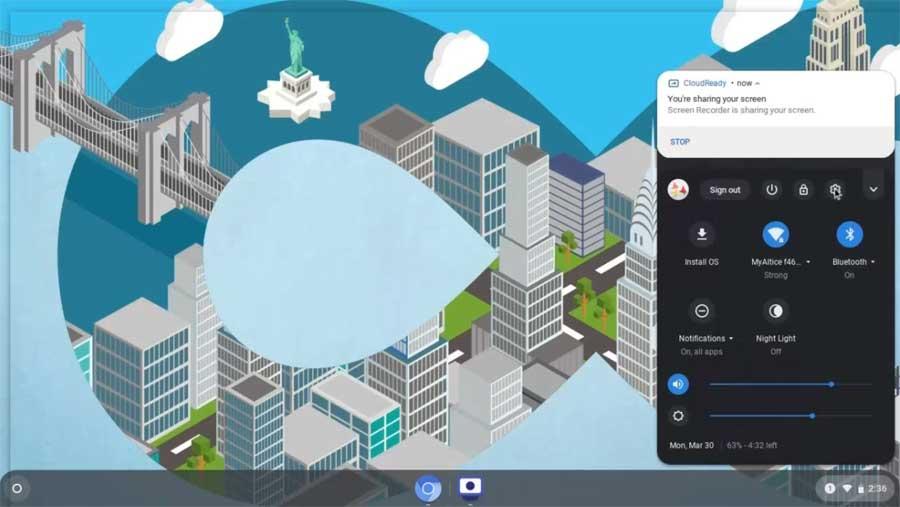 This saves us from having to install anything locally, so we also save on storage space. To finish we will tell you that you can download it from here and its core is centered on Google's Chrome OS .
Helium
Another of the most interesting proposals that you can also find in this same sense, is Helium. It is an alternative specially designed for users who have an old PC, or at least somewhat limited in terms of internal specifications . Well, for those of you who do not know it, in this case we are referring to a Linux distribution that in this case is based on Debian 9. Therefore this will already be more familiar to many, especially Linux users.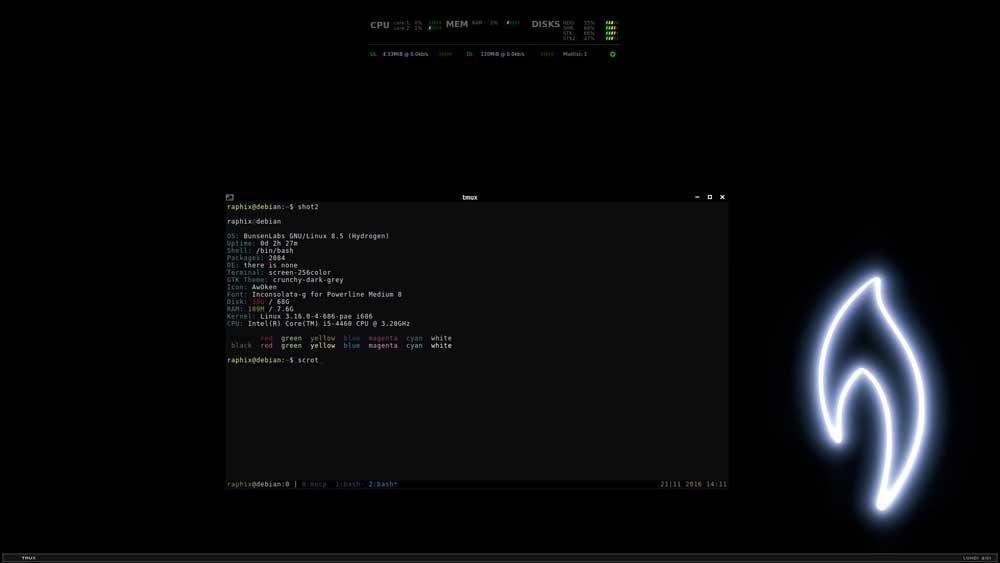 It is worth mentioning that the software in question uses the Openbox window manager. One of the main advantages that we have here is that it presents us with a great level of desktop customization, all in order to create a unique environment. If you decide to try it, you can download it from this link, since it is available for 32- bit and 64- bit architectures . To give us an idea, it only requires a minimum of 256 megabytes of RAM and 10 gigabytes of free space on the hard drive. Download Helium.
Linux lite, a minimalist Linux
You can imagine just by taking a look at its nomenclature, that we are facing a perfect Linux distribution for what we are looking for. Specifically, here we refer to a distribution that is characterized by its lightness based on Ubuntu LTS and an XFCE desktop. In fact, many users accustomed to this software, say that it reminds them of the beloved and longed for Windows XP .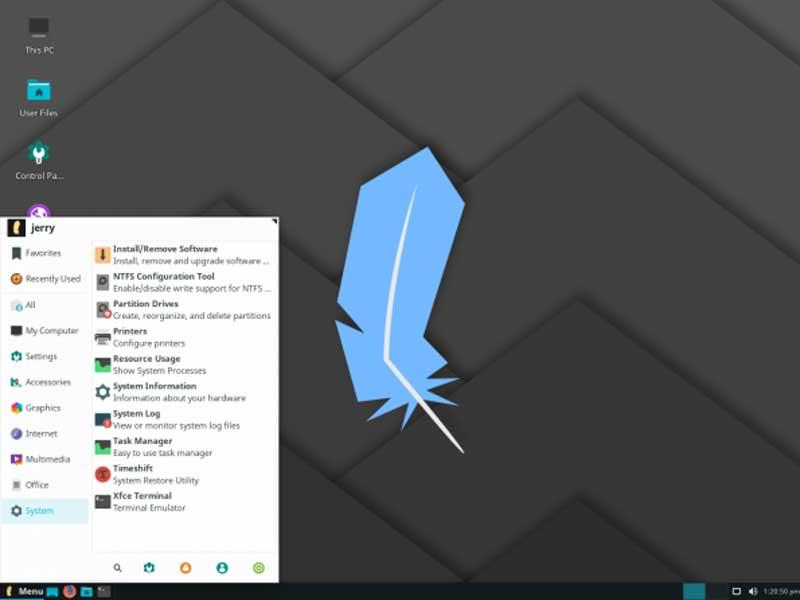 This is something that you can download from this link and that to work correctly only needs 768 megabytes of RAM and 8 gigabytes on disk.
ReactOS, similar to Windows but for older computers
Many of us have been used to the advantages and disadvantages of the Windows user interface for too many years. This is why suddenly stopping all of this can be a bit expensive. Therefore, at this point, one of the most interesting proposals that you can use is ReactOS . This is an operating system that you can download from this link and that externally resembles the aforementioned Windows.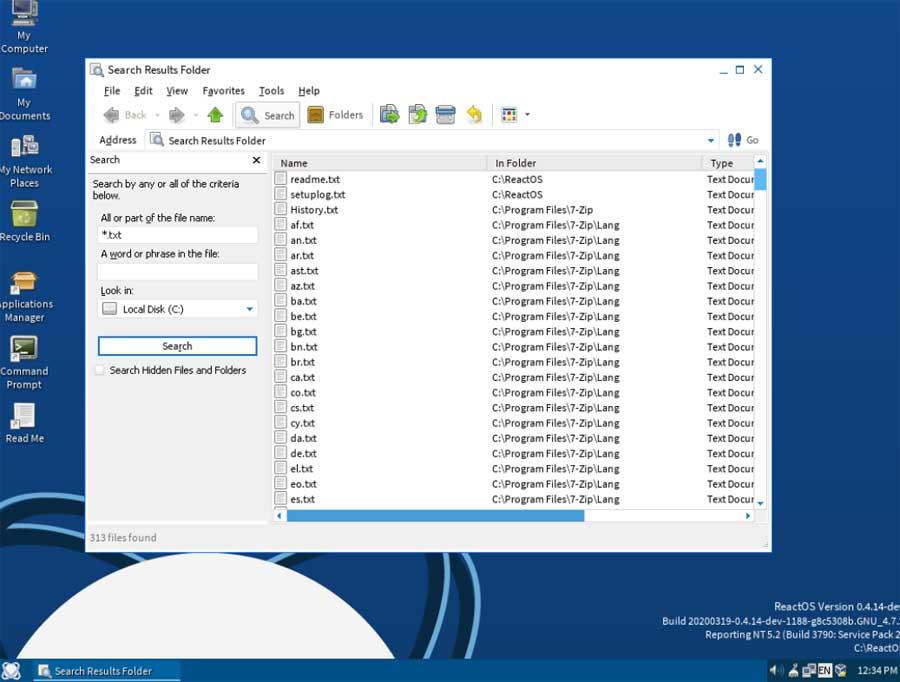 But of course, how could it be otherwise, one of its main advantages over the Redmond solution is that it hardly consumes resources. Therefore it becomes more than adequate to reuse equipment with limited specifications. It is worth mentioning that to function without problems, it is enough that we have 100 megabytes of RAM and another 500 megabytes of disk space .
Zorin OS Lite, another distro for the second life of the PC
In the event that we have a computer that we want to use again but that has a somewhat limited amount of RAM, this is the solution. We tell you all this because we are facing a distro that in principle will only ask us for 512 megabytes of RAM to work. As far as the disk is concerned, 8 gigabytes of space are enough for its installation, so it is valid for most cases.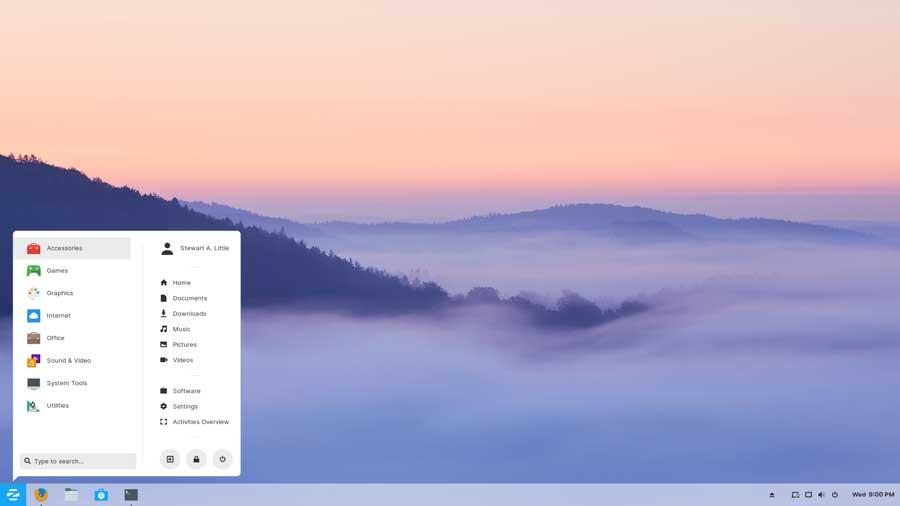 Despite all these limitations and to the joy of many, we are talking about a Linux distribution with an external appearance similar to Windows that you can download from here . In addition, it is also very easy to use on a day-to-day basis.
Lithium, the Debian-based distro
To start with and so you get an idea of ​​what we are talking about in this case, we tell you that this is an operating system that requires a gig of RAM to work. At the same time, it needs 20 gigabytes of disk space, which is very interesting for the case that concerns us in these lines. Say we mean a Linux distribution based on Debian 10 with Openbox window manager.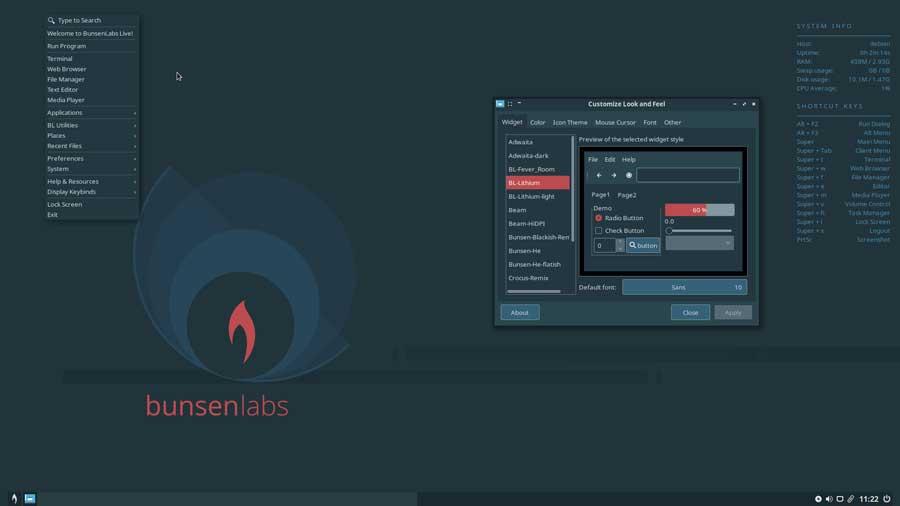 We can download it from this link and we must add all the customization options that it presents to us.
ToaruOS, an open source project that keeps improving
Now we will talk about a well-known open source project that you can find on the GitHub development platform . For several years it has been in full development, so it does not stop growing and improving. Therefore, new improvements continue to arrive and it stands out because its consumption of resources is minimal. Therefore, if you want to try it right now, you can do it from this link .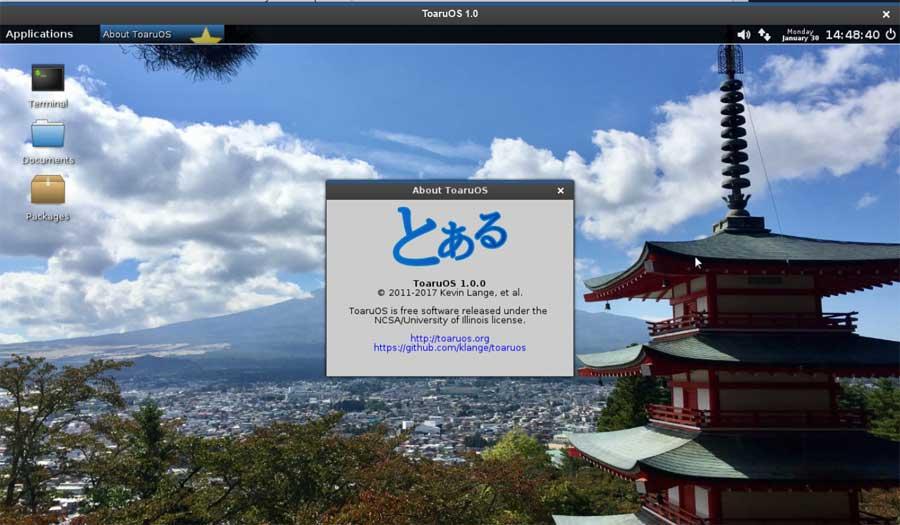 FreeDOS, perfect for retro games
Leaving aside the previous operating systems, which we could consider as common, there is another system that can be very useful when starting a very old computer: FreeDOS. This operating system is a free and open source clone of the mythical MS-DOS, the predecessor of Windows. This system does not have a graphical interface, but it is executed entirely by means of commands. In addition, it is very limited for the uses that a PC can have today. However, if what we want is to run old programs, or games, it is one of the best options.
FreeDOS has everything we need to allow us to mount drives and load 16-bit content that is currently impossible to run on a modern operating system. Games like Z, the original Monkey Island or Destruction Derby are classics that we should all play. But the thing does not stop there, but it is also capable of opening classic programs, and even retro systems such as Windows 1.0 or Windows 3.11. Of course, we remember that to be able to use this system we need to know in depth the MS-DOS commands, since we will not have a graphical interface or other aids. It is not a system for everyone, but it has a specific objective.
We can download this operating system for free from the following link .