software
Restore the appearance of the windows 7 start menu with start10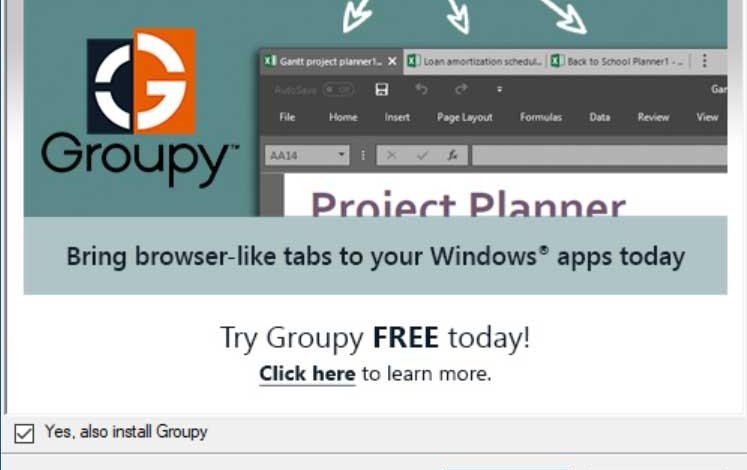 With the release of Windows 10, Microsoft aimed to provide users around the world with a familiar interface with many features to increase productivity. However, with respect to Windows 7, the Windows 10 Start menu has undergone few changes and improvements, especially for the most demanding users. This is something that we can change with a tool like Start10, which we will talk about below.
The Start menu is one of the most popular Windows options. In fact, its removal in Windows 8 was the subject of strong criticism of the operating system's user interface. Proof of this is that in Windows 8.1 a start button was established, promising Microsoft its return to Windows 10. This happened, but there are not a few users who miss more functionalities and an appearance similar to what we could find in Windows 7.
Start10 is a tool that is responsible for emulating the Windows 7 Start menu . It has been developed by a company like Stardock, very popular in the field of personalization. The application includes greater customization possibilities and is capable of integrating perfectly into the system, giving the feeling of becoming part of it.
This customization software includes more than 20 icons and allows you to add others. It has different styles of the menu that we can modify in various ways. You can add a custom Start button, apply textures to the menu and taskbar, set different sizes of icons, tiles, transparencies, etc.
Since the objective is to emulate the Windows 7 Start menu, the tool incorporates a search box to search for files, folders or programs, as well as multiple power options (log off, lock, restart, shut down or hibernate).
Start10 changes the look of the Start menu in Windows 10
Once we run the application, we will immediately go to the Windows 7 Start menu and a window will appear where we find the Application Settings menu. In it we find the column on the left where we have the options of "Style", "Control" and "Desktop".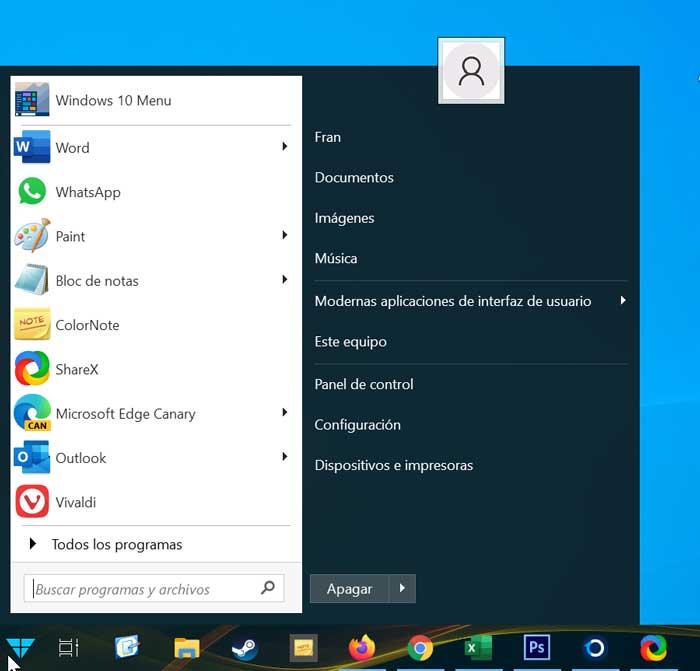 Style
Within the "Style" section, we can choose between three types of start menu. On the one hand, we can choose the Windows 7 style, which is the one applied by default, another modern style or the Windows 10 style. Then we can choose between different themes depending on the chosen style.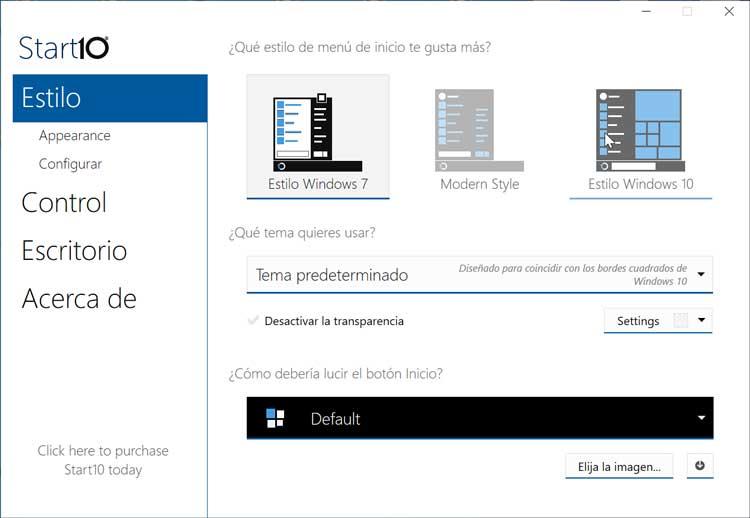 If we choose the Windows 7 style, we can select a default theme, designed to match the square borders of Windows 10. We can also choose a theme with black borders, another inspired by Windows 7 and, finally, a semi-transparent theme.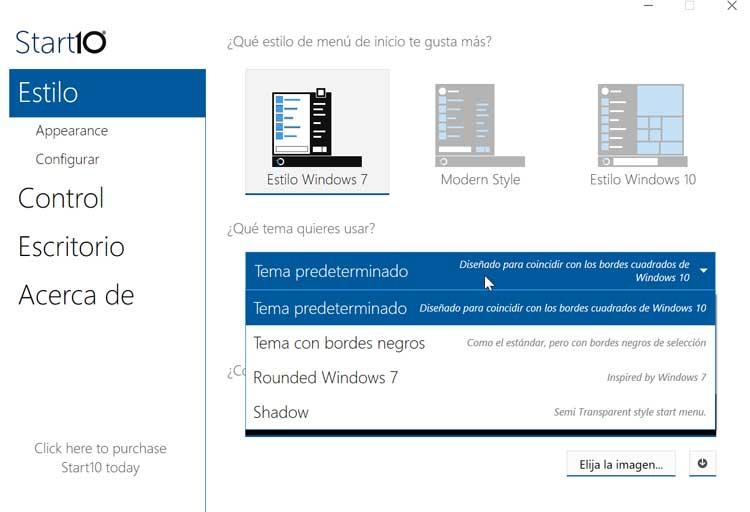 Later we can activate or deactivate transparency . Right next to it we have a settings button, where you can choose a color, change the color automatically and configure the percentage of transparency. Finally, we can choose how we want the style of our Start menu to be, being able to choose between 22 different icons or choose our own image.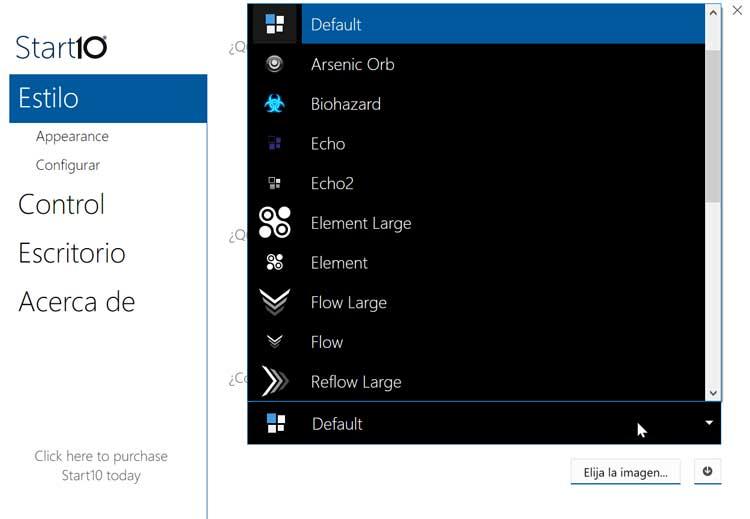 In the "Configure" section we can choose how we would like to see the menu, using large icons, show recently used applications, show the user's image, among others. We can also choose which shortcuts we want to have available on the right side, as well as the functions to be performed with the power button.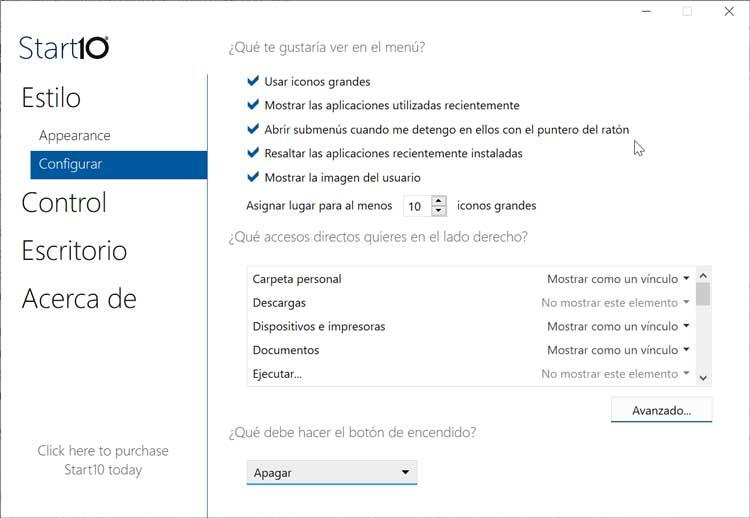 Control
From this section the customization options continue, being able to choose what should happen when we are at the desktop. We can decide if we want the Start10 or Windows 10 start button to be shown, as well as show the Windows menu through a keyboard shortcut, pressing Ctrl + click on the start button.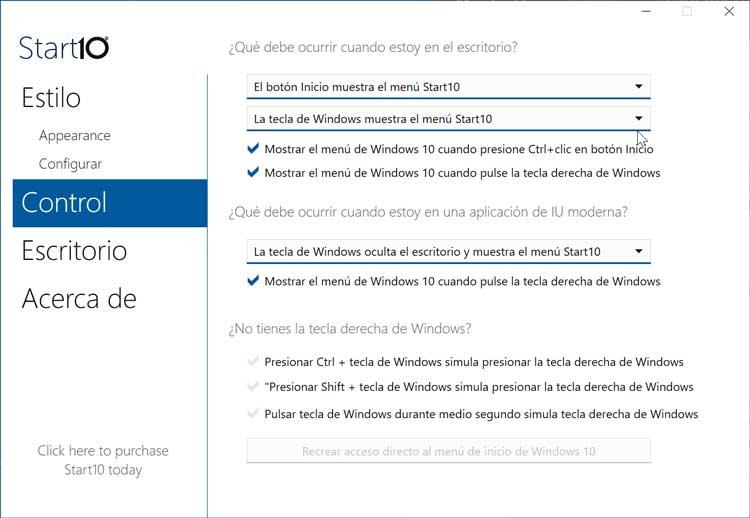 Desk
In this section we can configure the task bar, being able to choose the percentage of transparency, as well as the color. It is also possible to apply a texture to the task bar, having 34 models to choose from, as well as uploading our own image to apply it. Of course we can configure the percentage of transparency and make various adjustments on it.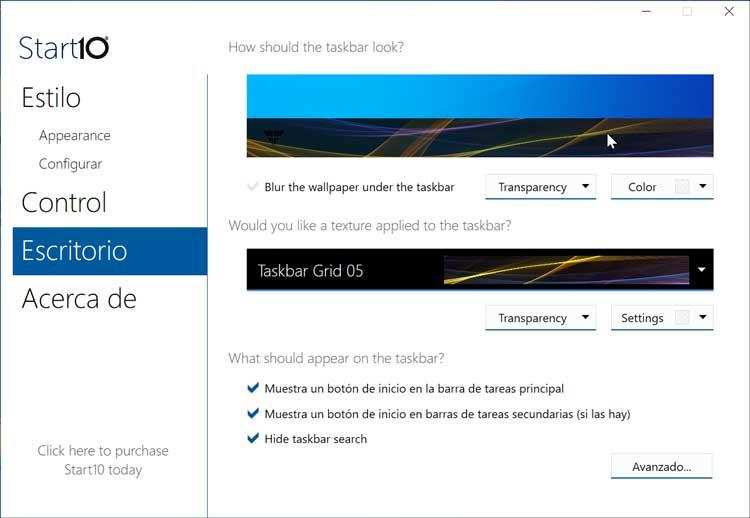 Download Start10
If we are interested in changing the appearance of the Windows 10 Start menu and replacing it with Windows 7, we can download the free trial version of Start 10 from its website . With this version we can test this customization software for 30 days. In case you want to use it permanently, we will have to pay for your license, which has a cost of 5.99 euros .
Additionally, it is possible to purchase it together with the Objetc Desktop suite , which includes a wide variety of improvements for our desktop so that we can completely transform the appearance of Windows. Its price is 30.99 euros .
The installation is quite simple since everything is done through its assistant. Of course, we must be careful, since, during it, the wizard will try to get us to install unwanted third-party software, so we must be careful to uncheck the corresponding box. The space required for its installation is barely 40 MB, so we will have no problems installing it on any computer, as long as it contains Windows 10 as the operating system. Once the installation is done, it will be necessary to provide an email to verify and start the trial period.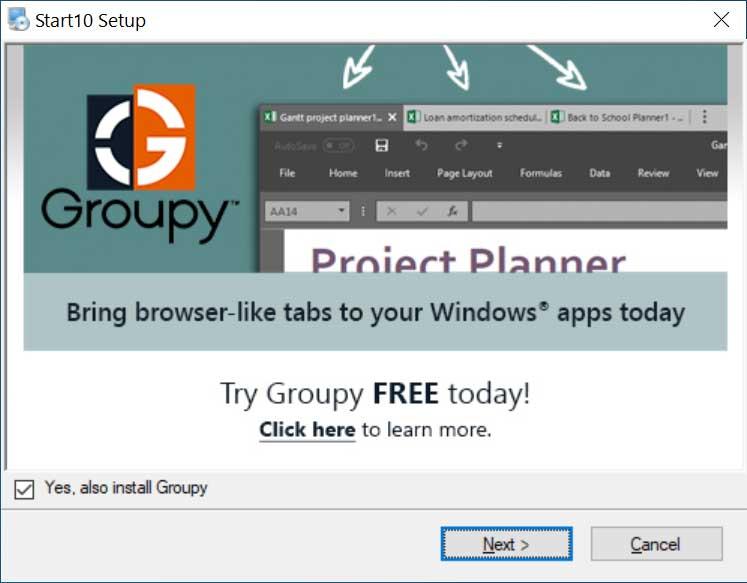 Alternatives to Start10
If we are looking for an application that helps us change the appearance of Windows 10, we suggest some alternatives to Smart10.
Stardock Curtains
It is a tool that also belongs to Stardock with which we can customize the appearance of Windows 10 with different styles. We will have the option to change the appearance of the edges of the windows, the buttons, the interface or the taskbar with different themes, which suit our tastes. We can download a free trial version for 30 days, which we can download from their website . Its price is 10.99 euros.
WindowBlinds
With this application we can customize the aesthetics of Windows 10. To do this, we can configure and change the menu bar, the task bar, start buttons, etc. WindowBlinds is a paid application that has a price of 10.99 euros, although we can test it by downloading a free trial version from its website.