software
Reinstall or clone windows without using dvd or usb with winthdd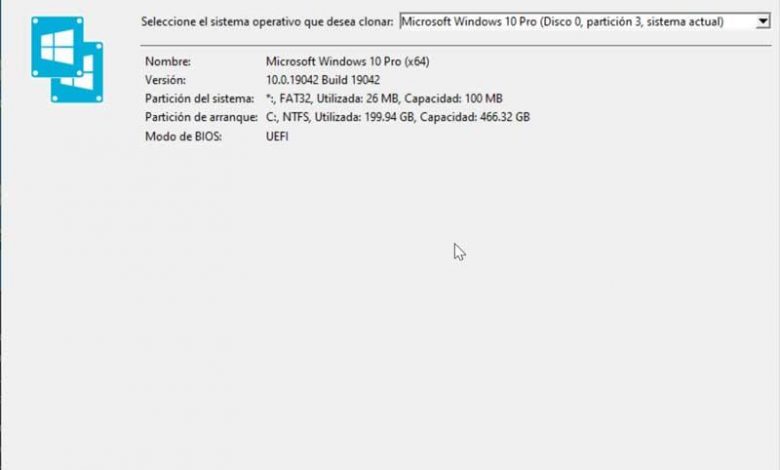 There are times when we may need to install an operating system from scratch. Either because we have bought a computer that does not include it or because we want to reinstall it. To do this, the usual thing is to reinstall it from the BIOS, booting the Lite version of the operating system from a DVD or pendrive and following the steps of the wizard. However, this can be complicated for some users, so there are applications such as WinToHDD that will allow us to reinstall or clone Windows from the hard drive itself.
WinToHDD is a practical free software that allows us to install, reinstall or generate exact copies of Windows on our computer's hard drive without using a CD / DVD / USB drive . With this all-in-one tool for Windows, we can easily reinstall the operating system, install Windows on disks other than the one where it is installed, or clone the existing Windows installation on another disk. For this we will not have to depend on any Live operating system.
This powerful application can also be used to create a Windows installation USB that contains all the Windows installation ISO files that we have, being able to install Windows in any of its versions from the same USB drive on BIOS and UEFI computers. And it is that WinToHDD offers us compatibility with any modern version of Windows such as 10/8/7 / Vista / 2019/2016/2012/2008 both 64-bit and 32-bit, so we can reinstall or clone to another unit simply by mounting in the program the ISO of the system that we are going to install.
How WinToHDD works
Once we have executed the program, a window appears with its main menu, with a simple and clean interface completely in Spanish, in which we will only find four buttons. One to reinstall the operating system from the local workstation, another to start a new installation of Windows on a second device, the third to make an exact copy of our operating system installed on another disk. The fourth button allows us to create a Windows installation USB that contains all the Windows installation ISO files that we have.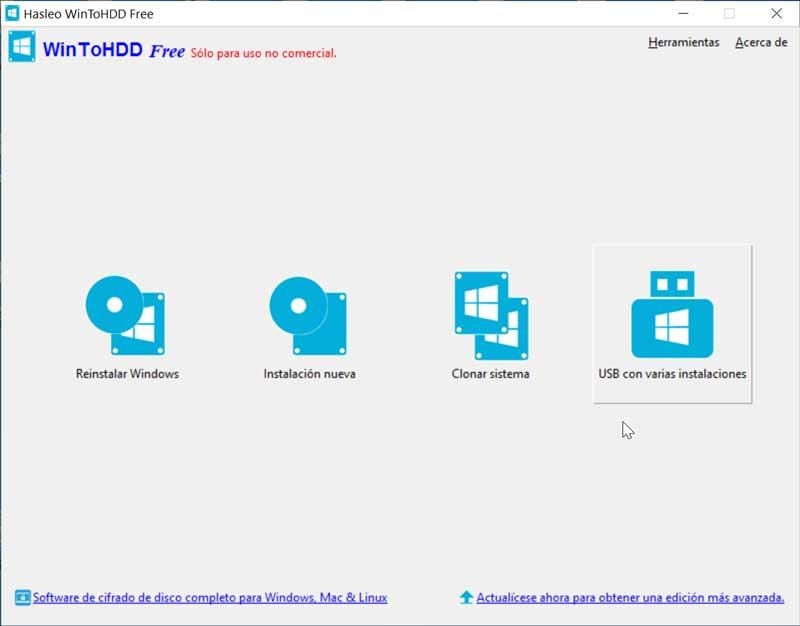 Once we select the desired option, the program will ask us for the ISO file of our operating system that contains the Windows installation files. WintoHDD automatically reads the data from the disk image and retrieves all the information about the operating system and its architecture. Later we must select the destination unit where we are going to install or reinstall the operating system. Next, we must select the system partition in which Windows will be deployed and choose the installation mode. There are 3 options available: Legacy (standard mode), VHD, or VHDX.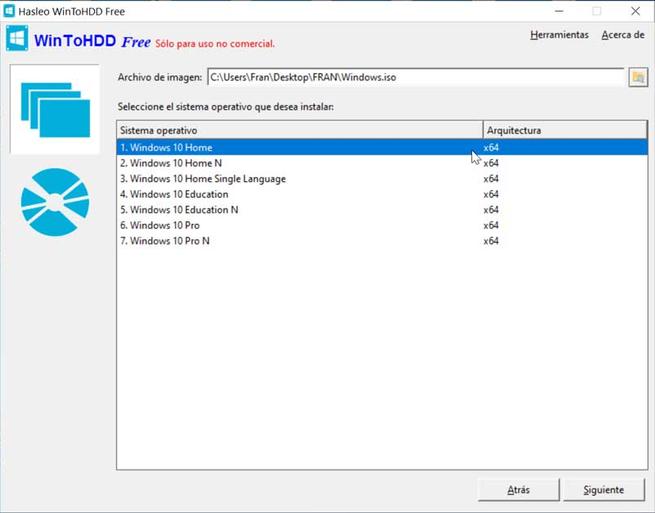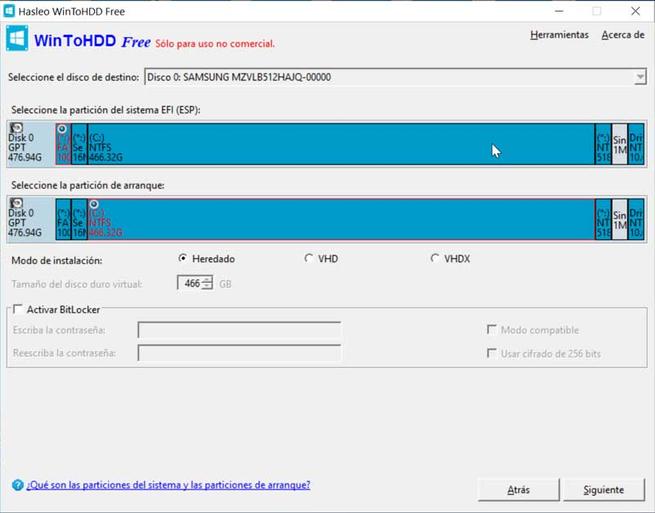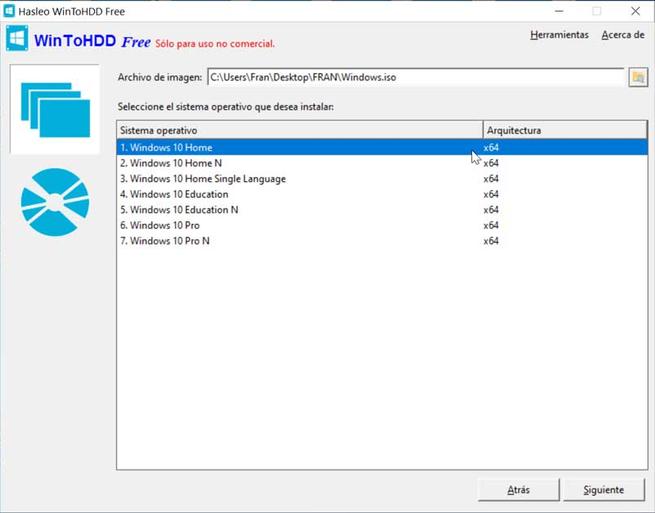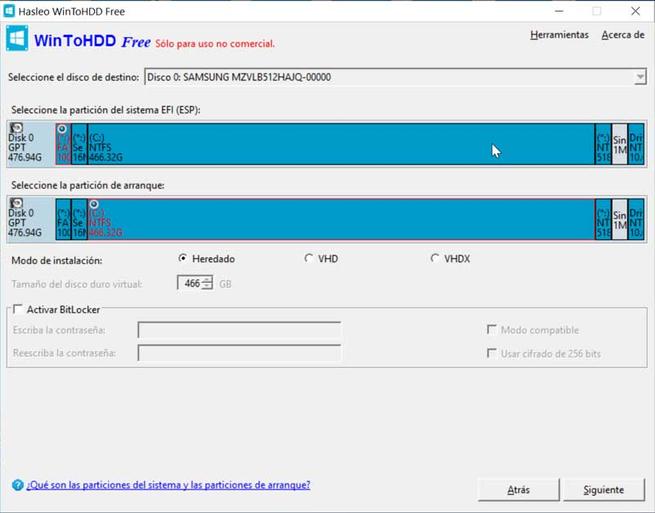 Once we have chosen the desired partition, regardless of whether we choose to install, reinstall or clone Windows, the program will take a long time to create the necessary WinPE image to continue. Once the installation is complete, our operating system is ready to go. We only have to restart the computer and choose the partition or disk from which we are going to boot. In the event that we have chosen the option to clone the system, the program itself will detect both the system partition and the boot partition, in order to guarantee the correct functioning of the operating system that we have cloned.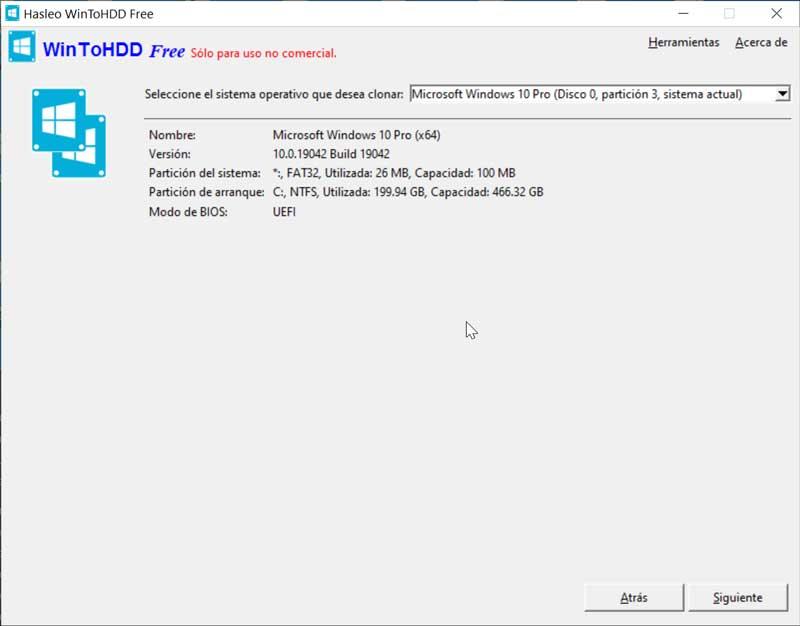 Conclusions
The use of WinToHDD is thinking to install Windows from scratch on another partition or a different disk from a previously installed system, but without the need to use an installer from an external storage unit such as a DVD or pendrive. That is why it can be useful for those users who want to carry out the process from their own operating system. It also has the extra functionality of creating a USB to include different operating systems, to be able to install from it, when we need it. In addition, the free version is quite functional, although it is only compatible with
Free Download WinToHDD
WinToHDD is a program that has a free version for home use that we can download from its website . It is compatible with all versions of Windows from Vista to Windows 10 and for 32-bit and 64-bit systems. Its latest available version is 5.0 corresponding to January 2021, which speaks of the good support and update policy on the part of its developers. Along with the free version, there are two paid versions, Professional and Enterprise.
Free : is aimed at home users. With it we can install and reinstall Windows without using a CD / DVD / USB drive, as well as clone the system, create a multi-installation USB drive, offering compatibility with Windows Home.
Professional : it is aimed at both home and business users. In addition to the functionality of the Free edition, it offers compatibility with Windows Professional and Enterprise operating systems. It also allows you to encrypt the Windows partition with Bitlocker, it has support for 4K-size disks, as well as free updates and technical support. It can be used by one user on 2 computers and is priced at $ 29.95 plus VAT .
Enterprise : is aimed at all types of companies. In addition to the features of the Professional version, it also includes support for Windows Server operating systems. It can be used by all computers within the same organization without limitation. Its price is $ 199.95 plus VAT .
Alternatives to WinToHDD
If we need to install, clone or make backup copies of our operating system, we propose a couple of alternatives to WinToHDD:
AppleXsoft Hard Drive Copy
It is an advanced disk image migration software to copy a hard drive or partitions and create an exact bootable clone of our hard drive. It supports all the most common hard drives like IDE, RAID, Serial ATA, SCSI, and SSD. Once the migration is complete, it is possible to safely erase all the data on the source disk completely. We can download AppleXsoft Hard Drive Copy from this link .
Drivelmage XML
This free program allows us to create images and backup copies for Windows, allowing us to perform any basic cloning. So we can clone a disk to another, clone individual partitions and copy a disk to an image. It also allows you to schedule backups and restore images, being compatible with FAT 12, 16, 32 and NTFS file systems. We can download Drivelmage XML for free from its official website .