software
Recover windows password in seconds with passfab 4winkey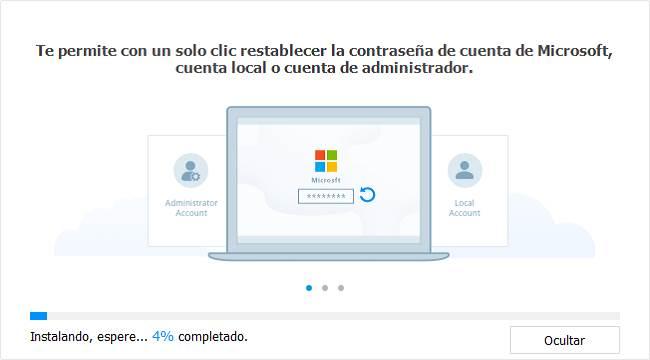 The standard way to protect a user account in Windows is to do so with its corresponding password. Whether we use a Microsoft Account or a Local Account, this is the password that we will have to enter in the Windows login screen to be able to log in, enter the desktop and have access to all our data. However, what if we forget the password and have to log in? Well, we can choose, or format, and lose the data, or resort to software specialized in the recovery of Windows passwords such as PassFab 4WinKey .
PassFab 4WinKey is a simple program whose main purpose is to help us log into our computer without having to remember the password . This can be achieved in several different ways: the two most common are by forcibly removing the password (therefore, the user will have a blank password) or by resetting the password and changing it to something else we want. In addition, 4WinKey also offers us two other more radical alternatives, such as the possibility of deleting the account, or creating a new user account with Administrator permissions.
Main features
Without a doubt, the main characteristic of this program is its speed and ease of use. Thanks to it, we will be able to recover or reset any user account, even administrator, local or Microsoft, in just a few seconds. If we have access to Windows with another user account, we can carry out the task from there. Otherwise, we can create a recovery disk (or USB) to carry out this task.
The options that we will be able to carry out are:
Remove Windows password completely.
Change Microsoft password.
Delete Windows account even if we do not have permissions to do so.
Create administrator accounts in Windows.
In addition, it is compatible with Windows Hello, so we can also break the security of Face, fingerprint, PIN, security key and image password.
PassFab 4WinKey will allow us to create a recovery disk. In this way, instead of breaking the Windows password from another user, we can do it from before the PC starts. This bootable disc can be a CD, ISO, or USB, and is compatible with both UEFI and Mac systems with Windows installed.
Different versions
This password recovery program for PC is available in several different versions, which we can choose according to the functions we need.
Standard (19.99 euros)
The most basic. Its main characteristics are:
Professional (29.99 euros)
In addition to all of the above, this version basically adds support for Windows Server editions, from 2003 to 2019.
Enterprise (39.99 euros)
This edition is intended for large-scale use within companies. Its main characteristics, in addition to all the above, are:
Allows you to remove passwords for domain accounts.
Compatible with USB Flash.
Ultimate (69.99 euros)
The most complete. This is the edition that will allow us to take full advantage of this tool and unleash its full potential. Its main characteristics are:
Reset Microsoft account password.
Delete any local Windows user account.
Create new administrator accounts.
Remove password from domain administrator accounts.
Delete domain administrator accounts.
Create new domain administrator accounts.
How to enter Windows without knowing the password
When we run this program for the first time, the first thing we will see is a window like the one below in which we will have to create our PassFab 4WinKey boot disk .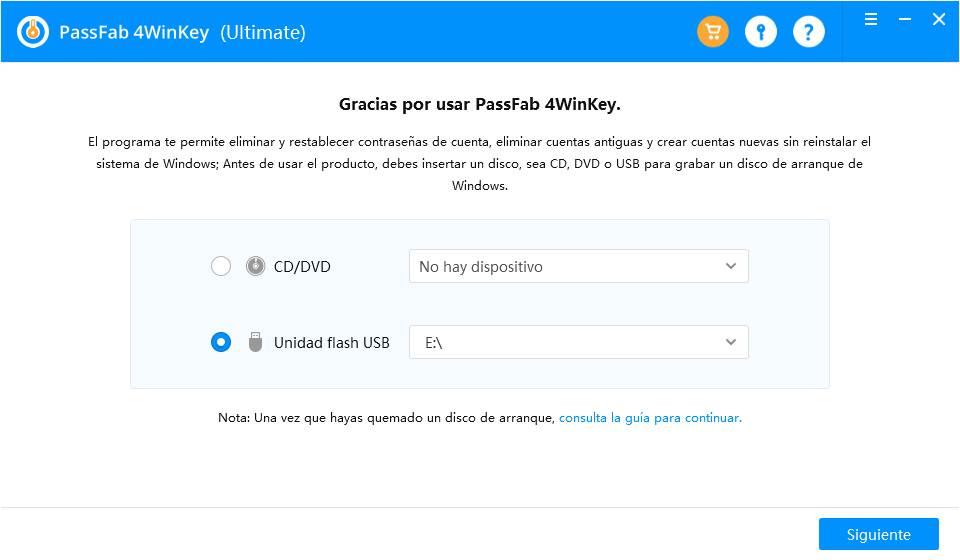 We can burn it to a CD or DVD, if our PC has it, or directly to a USB memory to start the PC from it. When the boot media creation process is finished, we can see a summary with the instructions necessary for this program to work. For example, the first thing it will show us will be how to open the boot menu panel so that, instead of loading Windows, we start from our new CD or USB. We will also see a summary with the subsequent steps that we must carry out.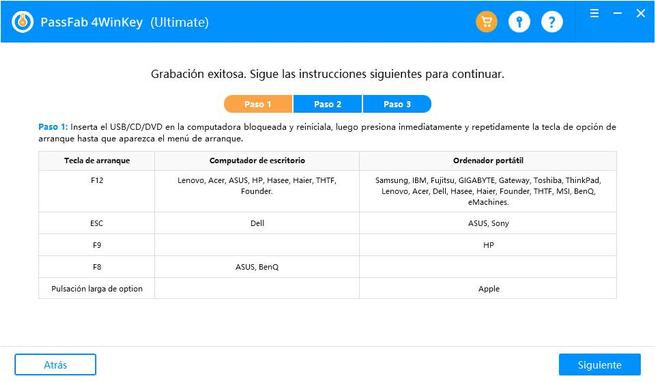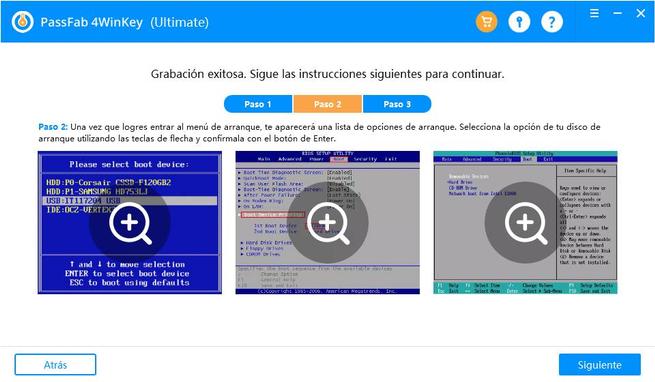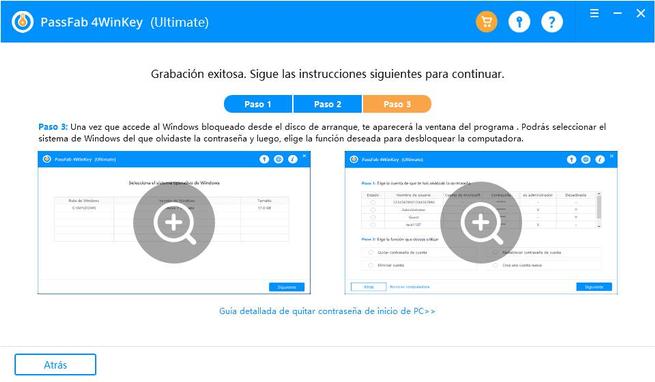 Now, we will turn off the computer, we will connect the bootable USB, and from the UEFI configuration, or the boot menu, we will choose that we want to boot from this USB. The first thing that we will find when we load our PC is with a list with all the operating systems detected on the hard drives.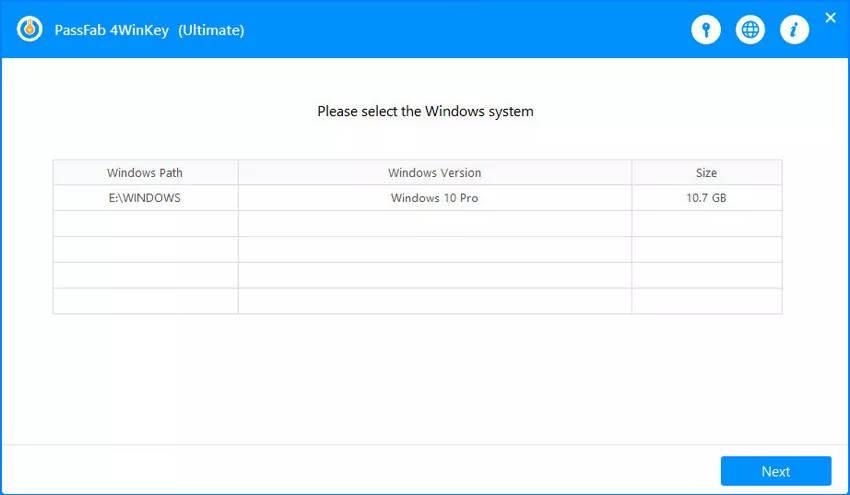 We select the operating system on which we want to make the changes, and in the next window that will appear we will have to choose the user account on which we want to act. At the bottom we will choose what we want to do, be it delete the password, change it, delete the account or create a new one.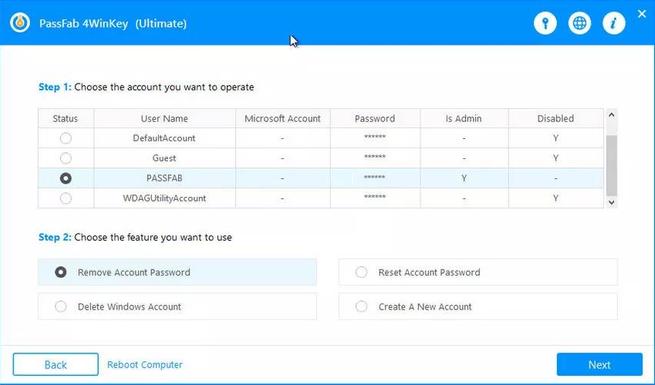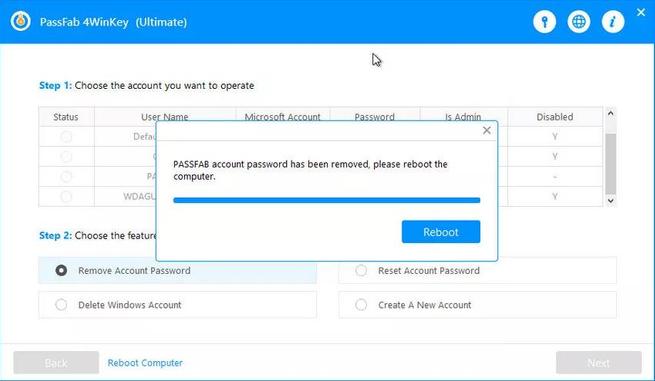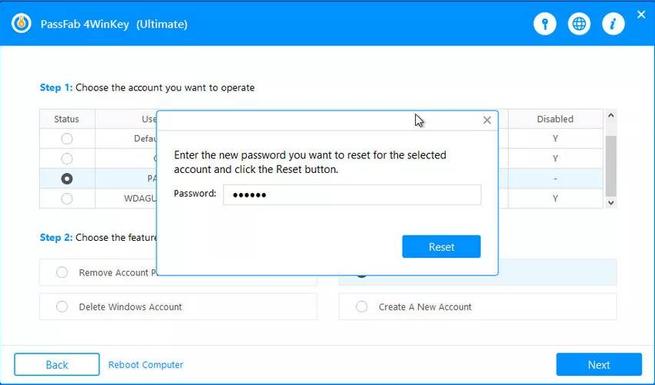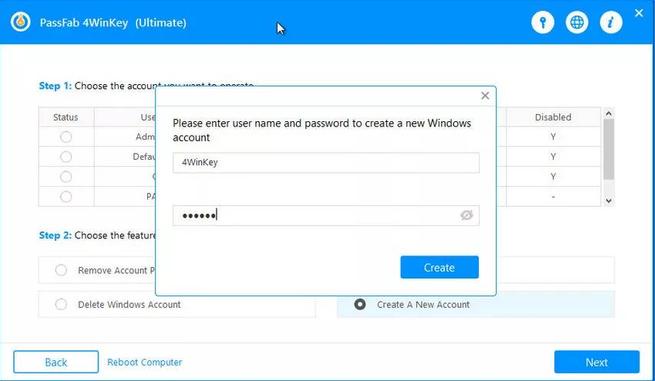 We follow the steps that the program will mark us and that's it. The task will be executed in just a couple of seconds, and when it is ready, we will simply have to restart the PC.
When we return to Windows, we can enter the account without problem.
Download PassFab 4WinKey
We can download PassFab 4WinKey for free to test the program before checking out from its developers' website. Once downloaded, we simply have to install it on our Windows to start using it to recover the accounts.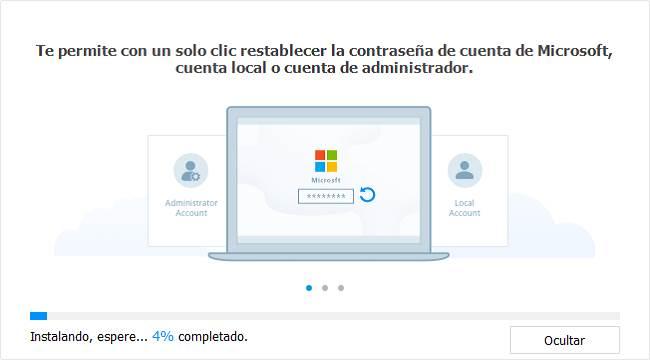 To unlock all the functions of the program, we must activate it with the license that will have been provided after the purchase. In addition, if we are not satisfied with the purchase, we are entitled to a 30-day return.
Minimum requirements
This program does not have any unusual requirements, since it does not use brute force, or other techniques that require a lot of CPU or GPU, to break passwords. Therefore, the only thing that we will need to be able to make this program work will be the following:
1 GHz CPU (both 32-bit and 64-bit)
512MB RAM (1GB recommended though)
Graphic card.
200 MB of hard disk space.
A storage drive in FAT16, FAT32, NTFS, or NTFS5.
Any Windows (Desktop or Server) since 2000.
Find more password solutions on PassFab