software
Raspberry pi 1 what is it, what is it forms and what are the main features of this version?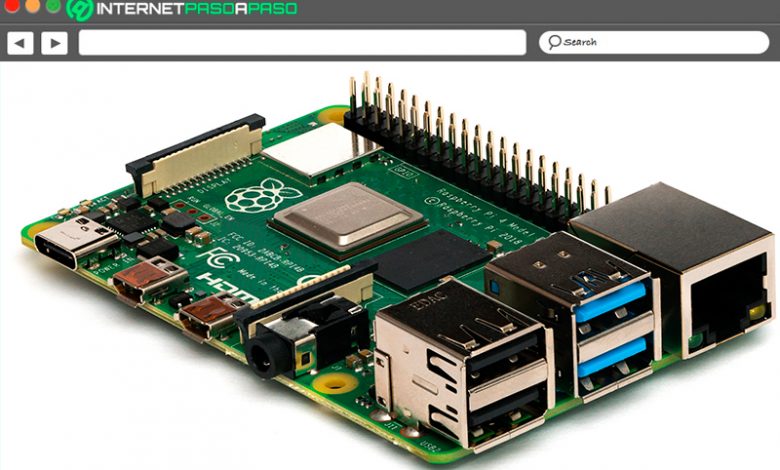 Raspberry Pi is a small computer that was born in 2006 designed as an educational project for children, especially so that they could learn about programming.
However, it has worked very well to carry out a large number of developer projects where creation has been the best component for it.
Therefore, if you are a programming fan you should know all the uses that can be given to this little machine. That is why here we are going to explain a little more about what it is, what it is for and the main features of this version?
What is Raspberry Pi 1 and what is this single board computer for?
It is a low-priced computer with a fairly small size that can be carried with the palm of your remote, but it consists of a device that can be connected to a television and a keyboard to interact with it like any other computer. . Which undoubtedly offers certain benefits since it is easy for you to move, so you can transport from one place to another.
As already mentioned at the beginning of the post, this small device was created in order for children to learn about computer programming, but it must be borne in mind that  Raspberry Pi 1 is not an accessible resource so not all schools around the world can access it. In addition, thanks to its excellent performance, this equipment has begun to be used by all followers of computer projects.
In this way, it can be said that it is a device created for all ages and that allows you to start in the world of computer programming and learning. The Raspberry Pi can be used to carry out a large number of electronics projects and to perform any basic task that a desktop PC would do such as browsing the Internet, using editing and calculation programs, playing games among others.
How does a Raspberry Pi work?
Taking into account that it is a Raspberry and that it can be done with it, it is important to know how it works, for this it must be known that it is a simple computer board that is composed of a CPU, RAM, SoC, Network connectivity; Input and output ports, among many other components that you can find on any other computer.
In this case, it should be mentioned that it does not have an on or off button. So that you can put it to work, you simply have to connect it to the input and output peripherals so that you can interact as a screen, with a mouse and keyboard. After this you just have to connect it to the current to start its operation.
What are the coolest features and functions of the Raspberry Pi 1?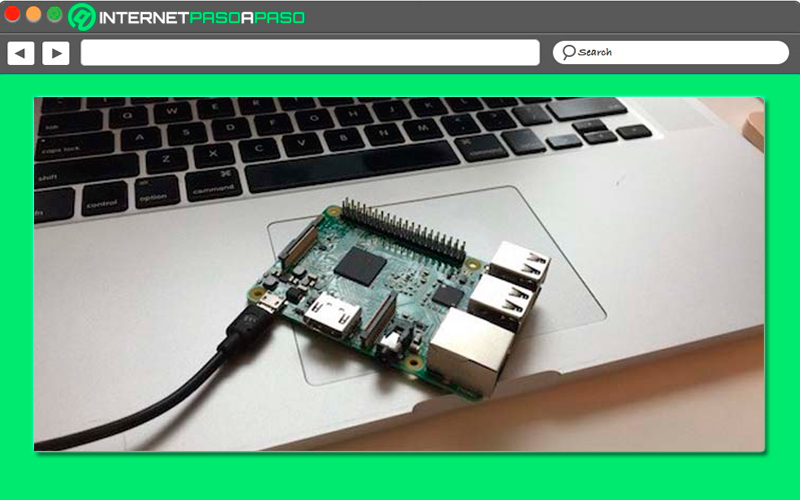 Raspberry Pi 1 is a micro computer that was developed in the United Kingdom, it allows to promote what is the learning of computers and programming especially in school and that can be available to everyone.
Despite being quite small, this equipment is quite complete and interesting, which is why here we show you the characteristics that make up this excellent device:
It has an  ARM microprocessor with power up to 1 GHz.
It has the integration of a Broadcom BCM2835 chip.
It has a RAM memory of 512.
A Video Core IV GPU.
5 led.
Two USB 2.0 ports .
A system on chip.
One 10/100 Mbit Ethernet port .
One RCA / SPDIF video output.
One HDMI video output.
One 3.5 mm Jack audio output.
One micro USB input at 700 mA (3.5 W)
An SD card reader.
DSI connector.
CSI connector.
34 GPIO pins.
As you can see, it has a large number of components despite its small size, in essence the Raspberry Pi 1 has a size very similar to that of credit cards, but despite being so small it is quite powerful. To be able to work with it, you need a storage that must be that of an SD or microSD card. By having this you simply have to connect to the electrical current.
It should also be mentioned that it is available for a large number of operating systems, among which are the following: Arch Linux, Raspbian, RaspBMC, Pidora, LibreELEC and Windows 10 .
There are endless functions that can be done with this tiny computer, as well as some of its most common functions are to connect LCD touch screens and monitors, make web camera connections, perform image processing, perform applications interconnected with the Internet, image processing, run complex programs, connect a USB keyboard and mouse to replace the huge computer you use every day, among many others.
Usefulness of the Raspberry Pi 1 What can we use these single board computers for?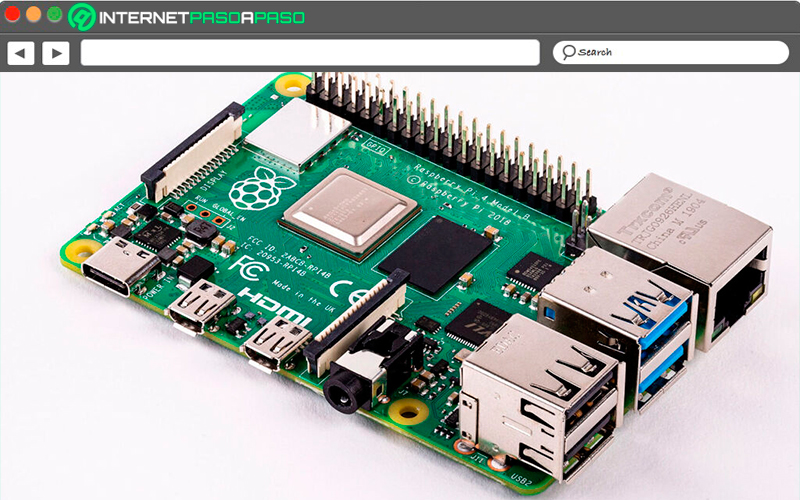 Raspberry Pi 1 is a microcomputer that some time ago revolutionized the computer world in terms of programming, and that is that what was created for an educational field became a very useful tool to carry carry out different types of software and hardware development projects. In this way, this mini device can be used to carry out various projects.
Therefore, here we show you the main uses that you can give it:
Like a mini desktop PC
It can be said that this is one of the most common uses that can be given to a Raspberry Pi, since despite its tiny size it offers everything you need so that you can turn it into a small desktop computer, which it will have the power necessary to carry out any type of activity on a normal PC, such as browsing, using calculation programs, text editors, opening documents, among other activities.
All this is possible thanks to the fact that these devices come with everything you need for it, thus offering USB ports, input and output peripherals to connect a mouse or keyboard, printers, HDMI connections, which will allow you to connect the Raspberry Pi to a monitor without having to resort to an adapter. In addition, it guarantees connectivity since it offers an Ethernet port and support for WiFi 802.11 b / g / n and Bluetooth 4.1 networks.
WiFi and AirPrint print server
If you have your old printer at home and still works, then you can start to take advantage again, and thanks to this microcomputers'll have the opportunity to turn it into a print server by WiFi compatible with AirPrint. This very simple can become your solution for these types of problems.
These types of printers are used mostly by businesses dedicated to graphic arts, so they can start using old printers, but still working and thus achieve the desired results with printing systems.
For this Raspberry Pi works as an intermediary that acts as a wireless print server compatible with AirPrint. Luckily the way to do this is quite simple, for this you just have to connect this mini computer to your wireless network and enable the Raspbian option, it is a function that allows you to share files through the Samba protocol and install a printing software that is compatible with Raspberry Pi as can be CUPS.
Start creating your own NAS system
Other of the main uses that you can give it is to turn it into a NAS storage system, which will allow you to access your files from the network. This type of system consists of a storage unit that has its own management and connection system. Therefore, if you have an abandoned hard drive and a Raspberry Pi, then you already have enough to do this.
You will need to install an operating system on your microcomputer that is capable of managing the connections and the file system of your hard drive. This operating system is NAS4Free, which has a free version that is compatible with this device.
Therefore, thanks to NAS you will have all the functions that you would get on a commercial NAS disk . All this offers you many advantages, but the most important of all is that it helps you use old hard drives to get the most out of it, so the investment for it will be quite low.
Use it as Media Center
This device offers many special features, one of them is to be able to become a multimedia center platform where users will be able to enjoy a large number of series and movies, without the need to invest in a specific computer for this. .
In addition, you should know that despite using it as a multimedia center, this will not prevent you from giving it other uses to carry out other types of activities. For this, you only have to install the content management platform that is compatible with Raspberry Pi, after installing it on the device, install some Kodi add-ons so that you can enjoy all the multimedia content in the best way.
Use it as a server for Minecraft and other games
Most users use the Raspberry Pi to emulate old video games on some of the most popular consoles of all time, but the truth of this is that you can use it as your own server for your games today. This is because Raspbian comes with a special version of Minecraft pre-installed, but if you are a loyal fan of this game, then take advantage of this micro computer by using it as a server for Minecraft and other games.
Best of all, all this will consume very few resources, which allows this device to become the ideal platform to be used as a Minecraft server, but keep in mind that you can also develop many other games there.
Raspberry Pi 1 Versions What are all the versions developed to date and how to choose the best one for my project?
Keep in mind that nowadays you can find different versions of Raspberry Pi, where it can be said that there are two families, one of them is the Raspberry Pi considered the normal family and the one of the smaller models that are called Zero.
Therefore, here we show you each one of them and which is the best one that you can choose according to your project:
Raspberry Pi 1 Model A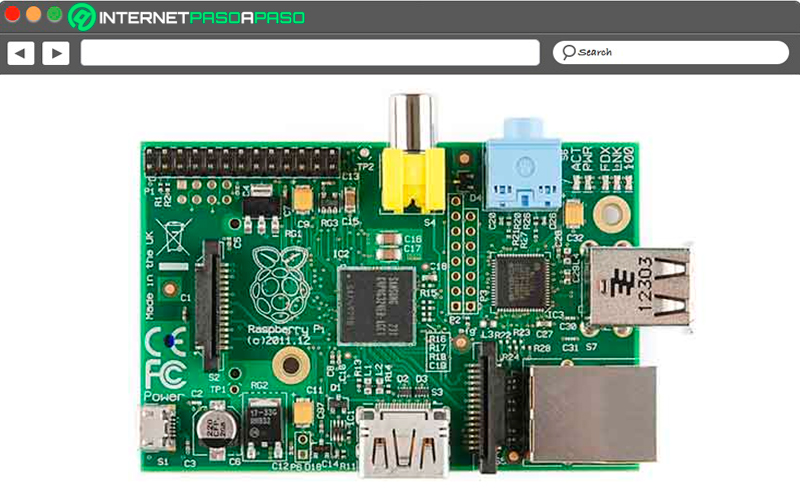 This model is already discontinued and was the first to be marketed, it did not have an Ethernet port, so its Internet connection could be carried out with a USB WiFi adapter. It also had a video output via HDMI and RCA video, a 3.5 mm Jack connector, camera connector, Micro USB power supply, a 256 MB RAM memory, Broadcom VideoCore Ic graphics, among many other elements that were present there. It had a market value of 40 euros.
Raspberry Pi 1 model B and B +
Here we must mention that model B is already discontinued and which were released as a variant to the model. In this way, this new microcomputer brought with it several improvements of the previous model so it offered twice the RAM memory, that is, 512 MB, it had one more USB port, an Ethernet connector, in a matter of size and price if they maintained the same.
A little later the B + model would be launched , this new model included other improvements such as 4 more USB ports and it could be used with an SD to a Micro SD. Improving in this way some aspects with the previous version.
Raspberry Pi 2 Model B
This was launched in 2014 and became the first model that did not include the same processor that had already been used in the three previous versions, so it was now being replaced by one of the same brand, but this time as a model. BCM2836. It went from being a single core to having 4 and from 700MHz to 900MHz, it also doubled the amount of RAM compared to the previous ones, that is, 1 GB, although it can be said that it was a little less because it was shared with the graph.
Raspberry Pi 3 Model B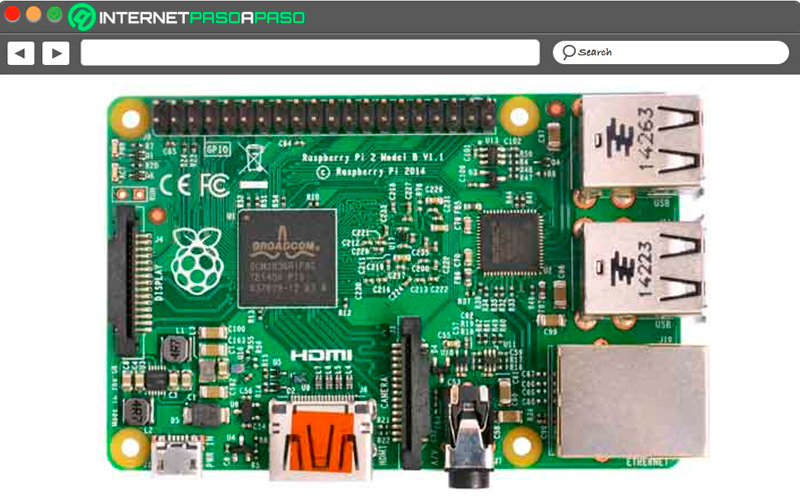 It is presenting a new processor, this time belonging to the Broadcom company, a Quad-Core, but it goes from 900 MHz to 1.20 GHz. In the case of RAM, it kept the same 1 GB and its biggest change was to include WiFi and Bluetooth without the need for adapters.
Raspberry Pi 3 model B +
This was launched with the aim of replacing the B model, so it was in charge of improving the weak points of the previous version, in this case it had a new processor and better connectivity, so it went from having 1.2 GHz to 1.4 GHz and in relation to wireless connectivity, this model incorporated a dual band 2.4 GHz to 5 GHz and a new Ethernet port that went from 100 Mbps to 300 Mbps and also had Bluetooth 4.2.
Raspberry Pi 3 model A +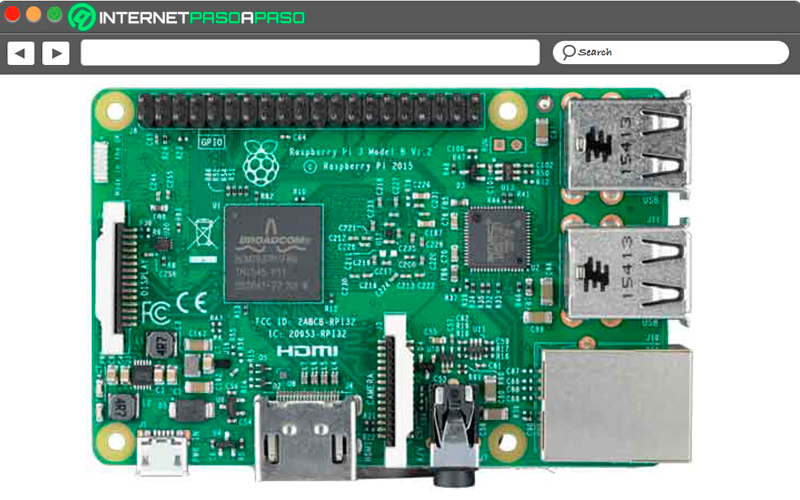 In this case, the A + model had lower performance but was achieved at a lower price. This is how it had a RAM memory of 512, a single USB port and did not have a port to establish a cable connection. In this case, it had fewer resources, but it could be available to more users.
Raspberry Pi 4 model B
This model offers a switch from the full-size HDMI ports to two microHDMI ports . In addition, it offers the possibility of handling a 4k screen at 60 Hz or two screens from 40 to 30 HZ. For the first time, USB 3.0 was included in these devices and the Ethernet port would no longer be limited to 300 Mbps. One of its best innovations was the Broadcom processor which was up to three times more efficient than the one used previously.
Raspberry Pi Zero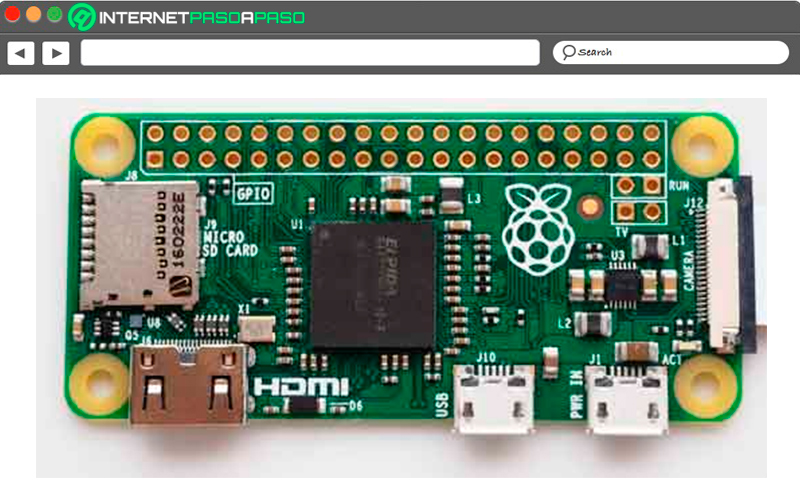 These devices were launched apart from the normal models, their main difference is that they are smaller and less powerful, this is how the Pi Zero was the first to be launched and which had a fairly low price for only 5 euros. However, it should be mentioned that this model is 40% more powerful than the first Raspberry model launched , it has a Broadcom BCM2835 microprocessor that works with a single core and has 512 of RAM memory.
Pi Zero W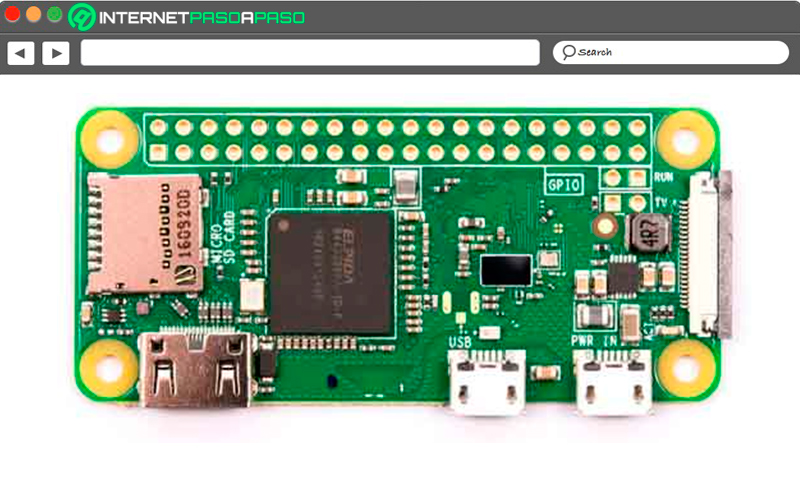 It would become the succession of Pi Zero, and the W is placed by Wireless, since the only novelty that this plate would present with respect to the previous one would be the inclusion of Bluetooth and WiFi, so its price would go from 5 dollars to 11 Dollars.
Pi Zero WH
With respect to the previous one, it does not present any hardware difference, so the specifications remain the same as Zero W, but this time it includes a new 40- pin GPIO pre-soldered connector .
List of the best projects with Raspberry Pi 1 that you can do yourself for practice
It should be borne in mind that this mini board gives you the possibility of carrying out a large number of projects