software
Programs to uninstall software in windows and erase your data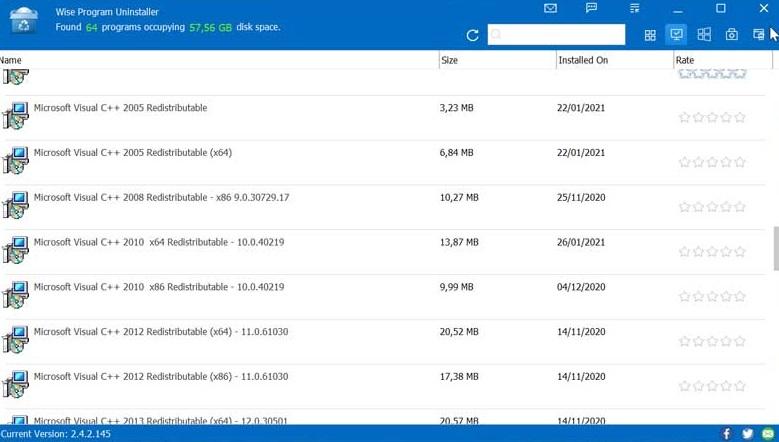 As we use the Windows- based PC , in addition to the applications that the system itself makes available to us, we install many others from third parties. In fact, this is the most common, to use alternative desktop proposals to Windows UWPs.
As I'm sure all of you already know first-hand, on more occasions than we would like, they accumulate in the disk drives, taking up space unnecessarily. Therefore, to free this space, something very important, we made the determination to get rid of them. To begin with, we must know that in most cases, all the programs that we install on our PC should include their own uninstaller that allows us to delete them when they are no longer necessary.
This is a functionality that is usually added to the installation folder and that we find in other sections of the system in the form of shortcuts. As it is easy to imagine, all this is carried out in order to make things easier for users when deleting content. But at the same time we must bear in mind that we are not always going to find this uninstall functionality. In the same way, it may be the case that some applications do not correctly register this uninstaller.
Therefore, all this means that we are going to find serious problems when uninstalling programs in Windows. Therefore, if necessary, in these same lines we are going to offer you a series of useful proposals in this regard. For this we can use external solutions that help us in this type of task.
Uninstall programs by traditional method
First of all, we must know that the most common way to uninstall a program in Windows is from the Control Panel . Once we access this Windows functionality, we will see that a list appears with all the applications that we have installed. Specifically, we see this in the Uninstall a program section.

This section, in most cases, will allow us to uninstall the applications easily just by selecting the corresponding entry. Then we click with the right mouse button on it so that the uninstall option appears. But as we have said before, this is a process that does not always work as well as we would like.
At this point, it may be the case that the program's uninstaller fails for whatever reason, or that it simply does not appear here. It will be then when we are going to recommend you to use other external third-party solutions that will help us in all this.
Paid apps to uninstall Windows programs
These software solutions that we will talk about below, therefore they will help us when we cannot eliminate programs by the traditional method. Because these have been specially designed for this, probably from here we can.
IOBit Uninstaller
This first alternative is one of the best known for these tasks for a long time. It also works efficiently, since it works in the background at all times to detect what we install. This is how the changes that are carried out in the Windows registry are stored , for cleaning in the uninstallation process. It is also worth noting that it presents an entry with its signal box for each installed program.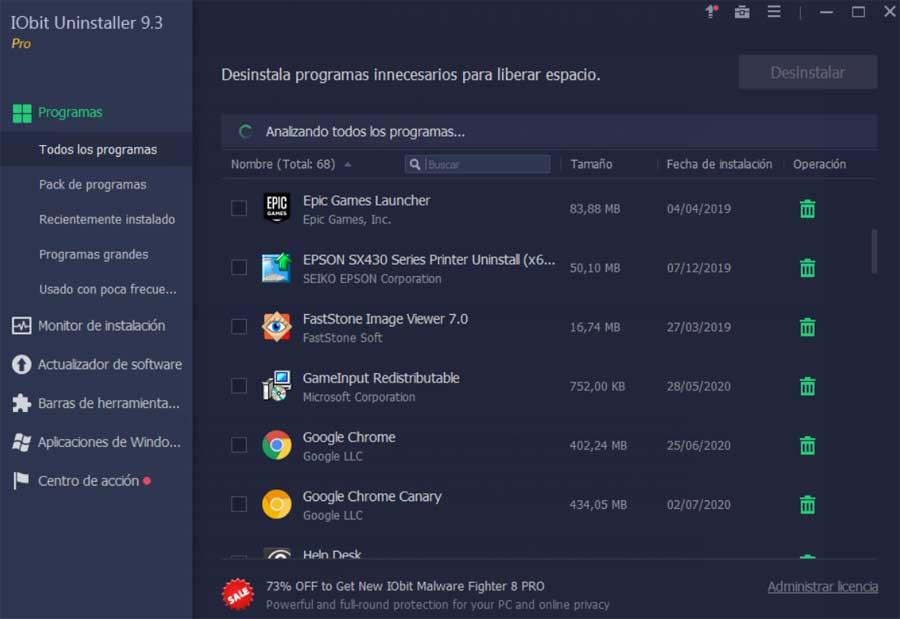 Of course, the full version with all active functions is paid, and also limited to a total of three licenses. Therefore, this is an important limitation with respect to some of its direct competitors, a program that we can download from here .
Revo Uninstaller
This is another proposal of the same type that also takes time between us to help us in these tasks. Unlike the previous case, here we can carry out these erasure jobs, but without the user's own supervision, which makes it a faster process. It also presents us with a list of everything that we have installed in the operating system so that we can get rid of everything that we no longer need.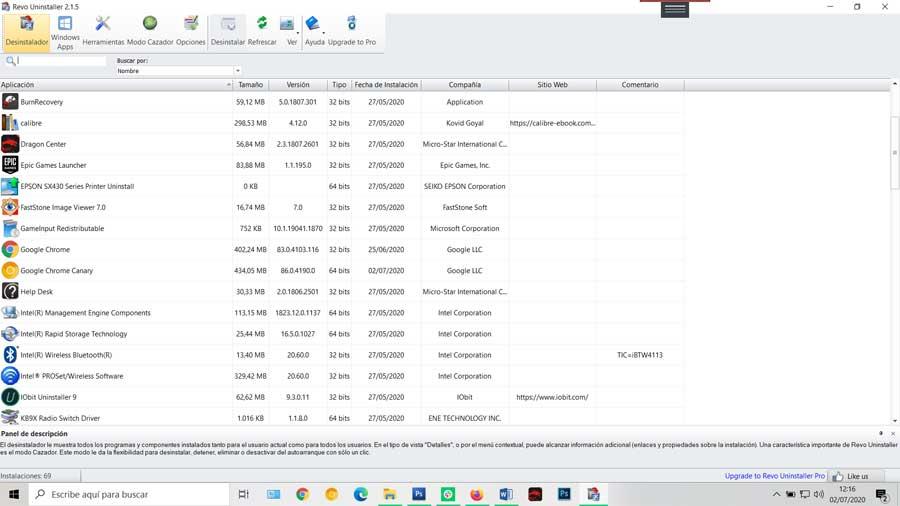 Of course, it is also worth knowing that despite its good performance, the user interface that we find has not been updated in years. It is true that it is still simple as well as intuitive, but its appearance is not in keeping with the times, far from it. Therefore, if we want to test this program first-hand, we can do it from this link .
Ashampoo Uninstaller
Here we find an interesting proposal from the popular firm Ashampoo that some users compare with the previously mentioned Revo . Specifically, they comment that this program works just as well as the previous proposal, but yes, with a more current user interface. In fact that was one of the criticisms of Revo Uninstaller. Say that this program is also paid and that you can download it from this link .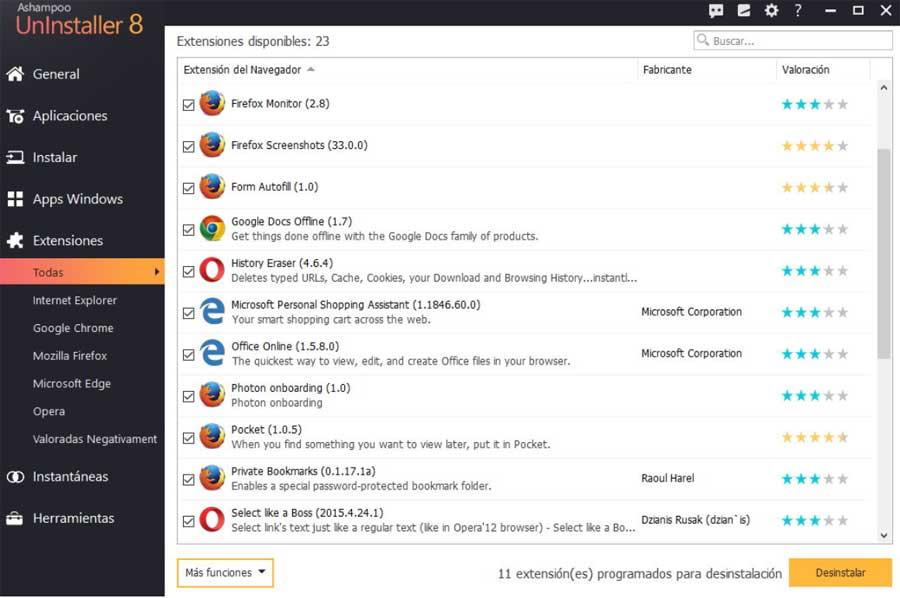 We also find different categories that allow us to keep the Windows system free of unwanted programs and software components.
Your Uninstaller
This could be considered as a somewhat less known proposal of this type in general terms. However, it will also help us when it comes to eliminating unwanted programs from our Windows computer . It is characterized by the speed with which it carries out these processes, although it also has a user interface that should be updated a bit.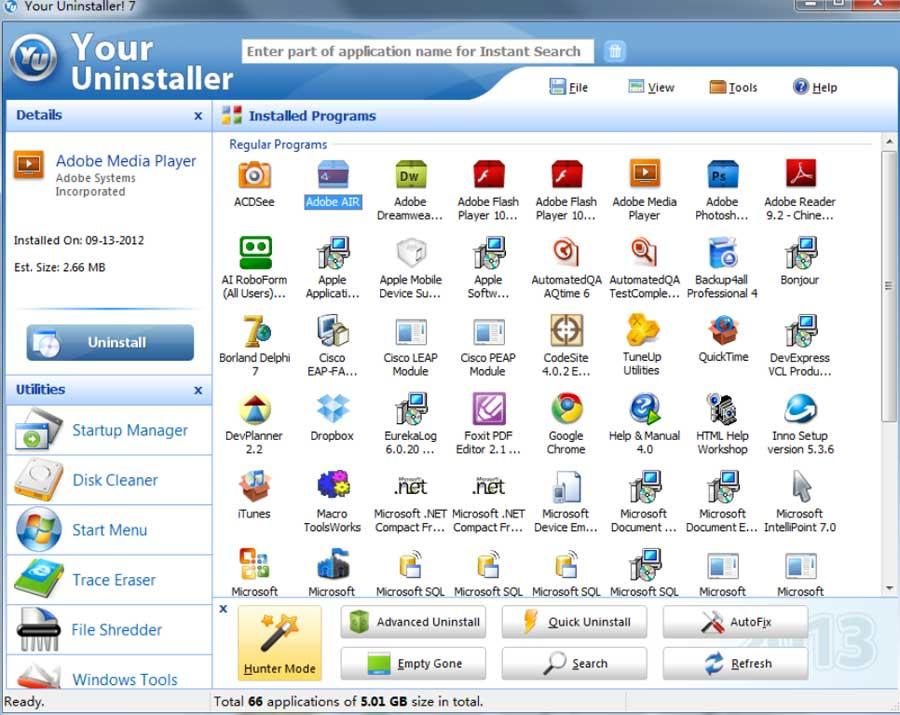 This is a program that you can download from this link and that also has additional functions for Windows maintenance.
Uninstall Tool
At first, its name tells us everything, so it is clear that we are dealing with other software for deleting Windows applications . It is also paid and we can download it from this link . To say that we have a trial version of the program, but it is too limited in terms of functionality. This is because it does not allow complete uninstallation of programs from here.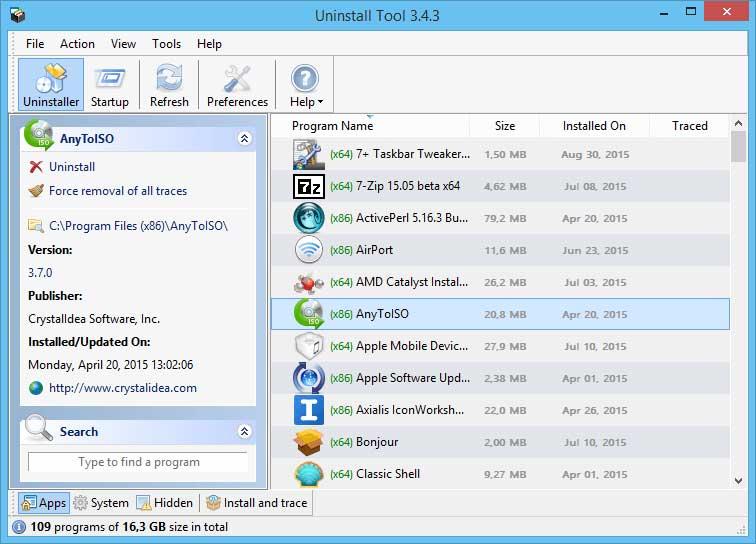 Of course, after acquiring the commercial version, we will have several interesting functions such as a complete function to track unnecessary elements. It also has a functionality that forces the removal of applications that cannot be removed with the standard Windows uninstaller.
Free programs to uninstall software in Windows
In the event that we do not want to go through the box, we also have the option of opting for some free applications that have also been developed to help us uninstall all kinds of software in Windows.
Bulk Crap Uninstaller
As you can imagine, unlike the previously exposed proposals, one of the main advantages that this one offers us is that it is a completely free program. In addition, it is also worth mentioning that it is a portable application that we can run on any version of Windows, since it is compatible.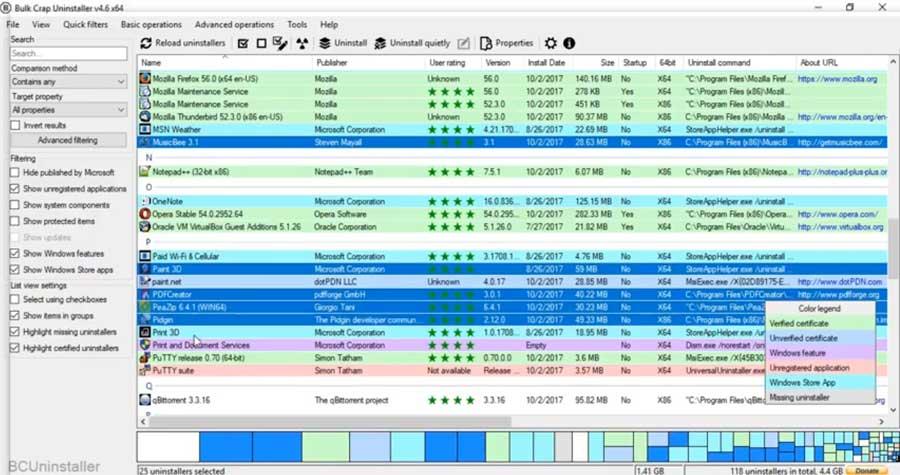 To be able to test it first hand, say that we can download it from here and it is capable of detecting all the programs not registered in the system. Thus, we will have the possibility of detecting the vast majority of applications and games in order to eliminate them completely. What's more, it has a system that does all of this automatically .
HiBit Uninstaller
Continuing with the free proposals in this same sense, we now find HiBit Uninstaller. To begin with, we will tell you that this is an application that offers us an installable version, as well as a portable version to clean Windows software. You can do with any of them from this link and it is capable of forcing the elimination of programs that are not uninstalled in a traditional way. It should also be noted that at the same time it offers us other useful functions for cleaning the Microsoft system.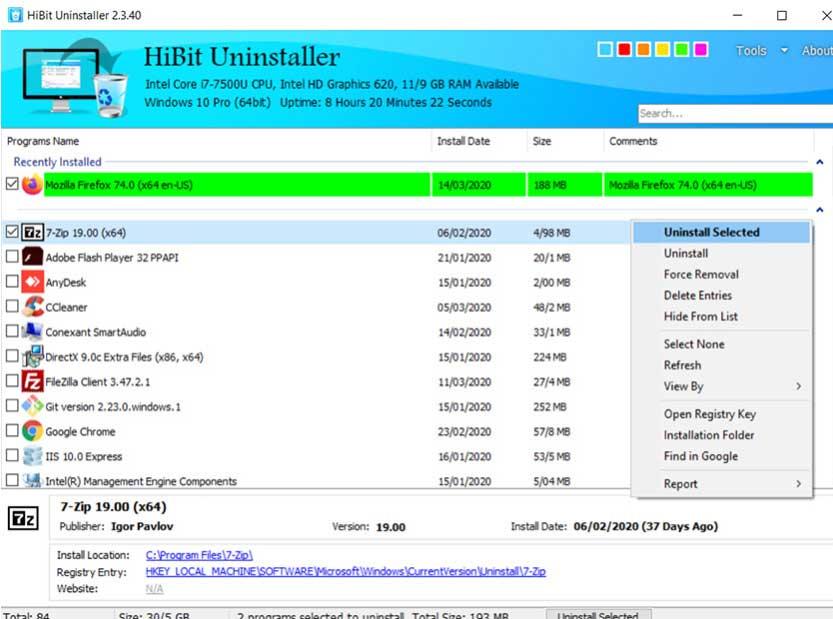 CCleaner
And of course, in a selection like this of programs for removing software in Windows, CCleaner could not be missing. This is a veteran program in these conflicts that lately has been involved in some controversies related to privacy. Also, unlike other proposals reviewed here, this one does not remove unnecessary or leftover files from the system after running an application uninstaller.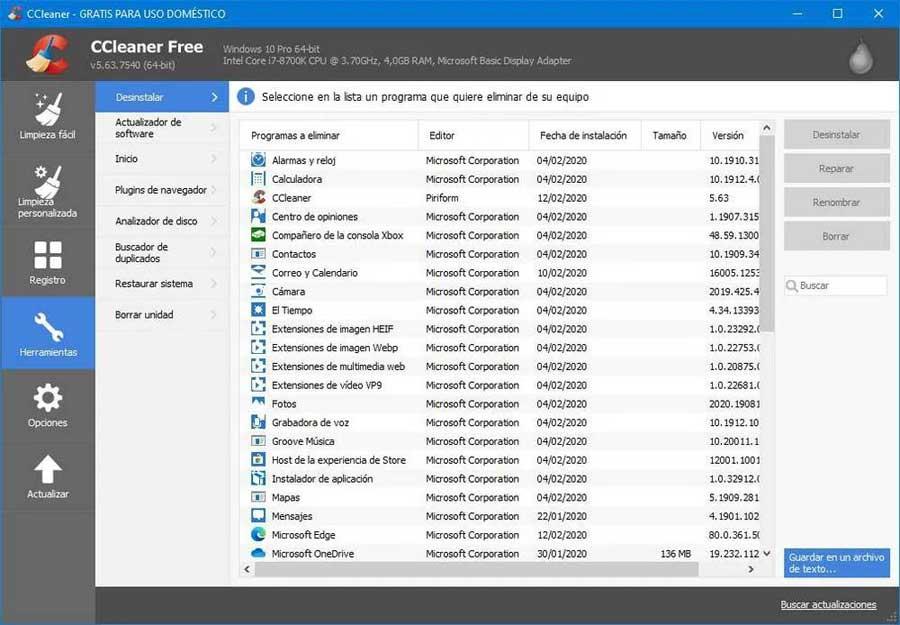 Similarly, it does not support the uninstallation of applications that do not have an uninstaller already integrated. Of course, if something characterizes this proposal, it is its simplicity of use, and its intuitive user interface. Not in vain its developers update it periodically so that it adapts to the times. Say that there is also a paid version, so if you want to try this program, you can do it from here .
GeekUninstaller
We once again find a free version that will help us when uninstalling Windows software. It also has no advertising and has the necessary functions to eliminate programs that we do not need. We can download it from this link, where we also find a more advanced version, but for a fee.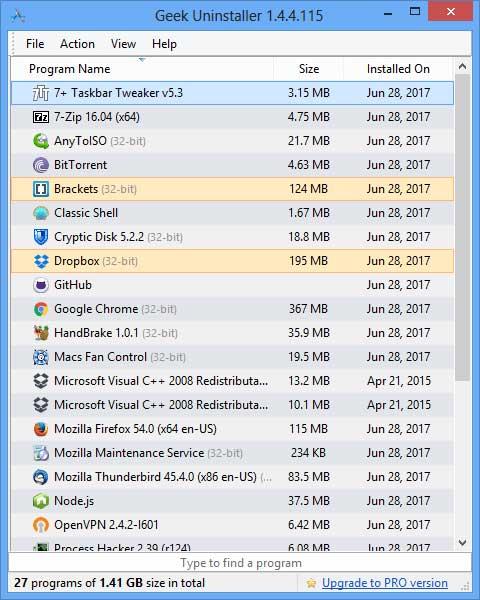 The main difference between the two is that the free version does not allow massive uninstallation of programs, we will have to go one by one. Otherwise, the functionality of both versions is very similar.
Absolute Uninstaller
In this case we find another program of this type, in this case from the firm Glarysoft that you can download from this link . To say that it stands out because the free version of the program has no functional limitations and has an interesting user interface, very well structured.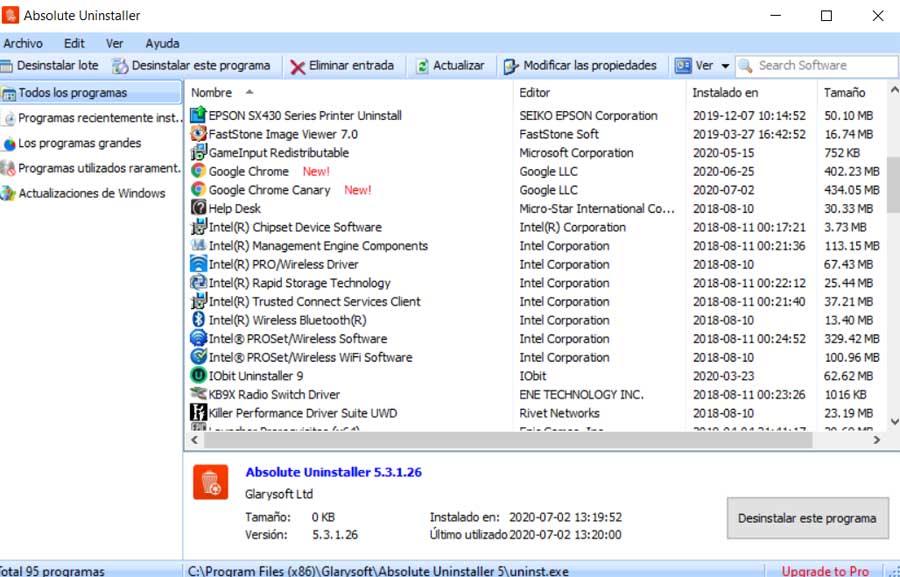 Also inside we find various functions for all this such as an application search engine, elimination of unnecessary remains, backup function, etc.
Should I Remove It?
This is another similar solution that can be very helpful when deciding which programs to remove from the PC, and to do it without problems. Also included here is the search and removal of all kinds of bloatware and unwanted toolbars . We can get it from this link .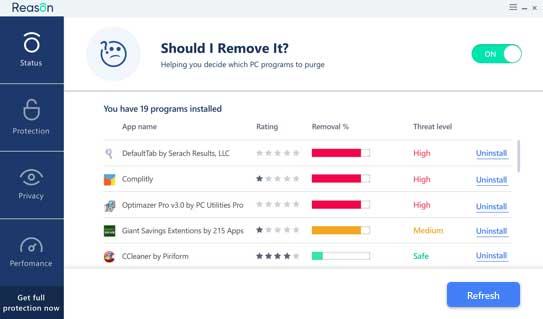 Total Uninstall
At the same time, at this time we can also use the solution called Total Uninstall that you can download from this link .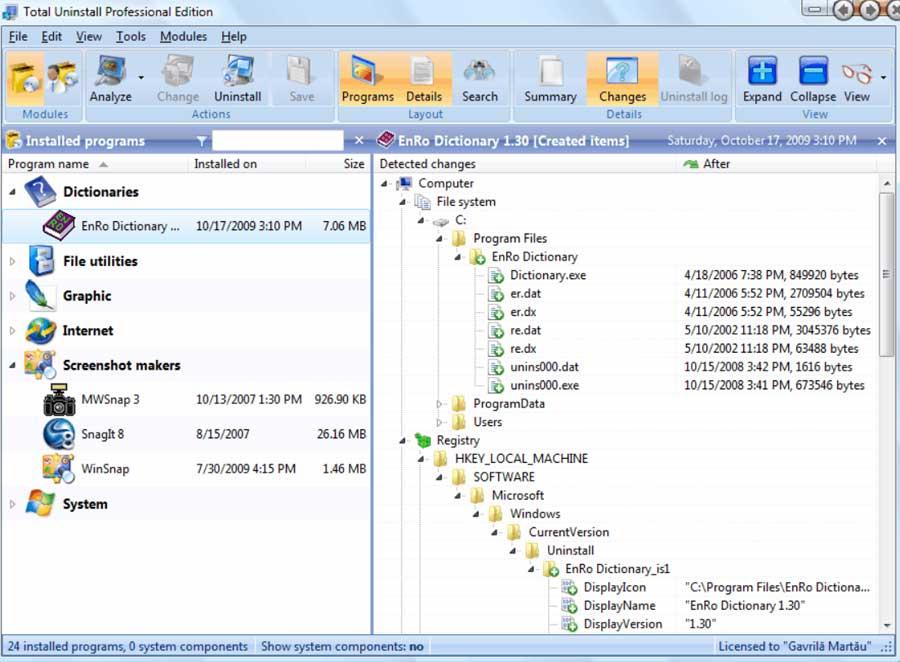 It takes care of replacing the usual Windows programs to remove applications and monitors new installations to completely uninstall them in the future. It also monitors registry and file system changes to make a good cleanup when we remove those programs later. It also creates a backup so that we can recover what we have deleted if we need it. In this way we can keep our computer free of unwanted software in a much more efficient way.
Wise Program Uninstaller
It is a tool with which we can uninstall all kinds of software from our PC in a simple and fast way. We are talking about a portable application so it does not require installation and we can run it from an external storage device such as a pendrive or hard drive. It has a built-in scanning engine that will be in charge of removing all files, folders, and associated registry items that remain on our computer after uninstallation. In this way we ensure that the software is completely removed from our hard drive.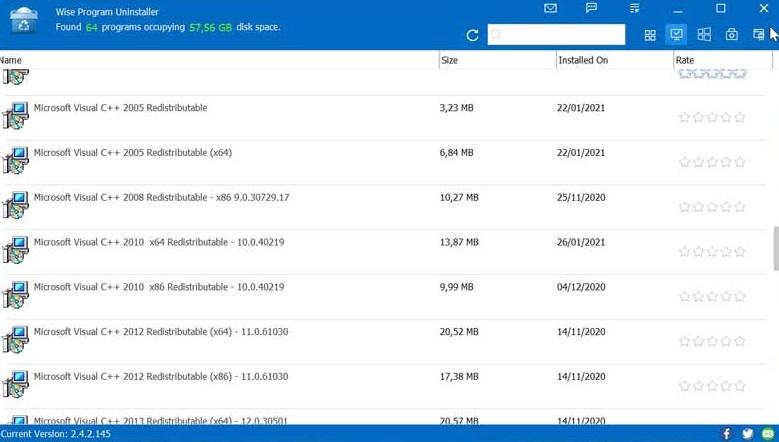 It also has a forced uninstallation mode, for those unbelievable softwares that cannot be uninstalled by the usual methods. Through it, the application scans our system in search of any file or registry that is associated with that software. Once found, it eliminates it completely no matter how much resistance it offers.
We can download Wise Program Uninstaller for free from this link .
Which program to choose to uninstall software in Windows?
As we can see, we have a wide variety of programs, both free and paid, that will help us completely uninstall any software installed on our computer. It should be noted that free applications should be more than enough to do this. We especially like HiBit Uninstaller, thanks to the fact that it has a portable version. It is capable of eliminating any program and even the files that it leaves scattered and hardly consumes resources from our computer while it works.