software
Problems in windows? These programs help you fix them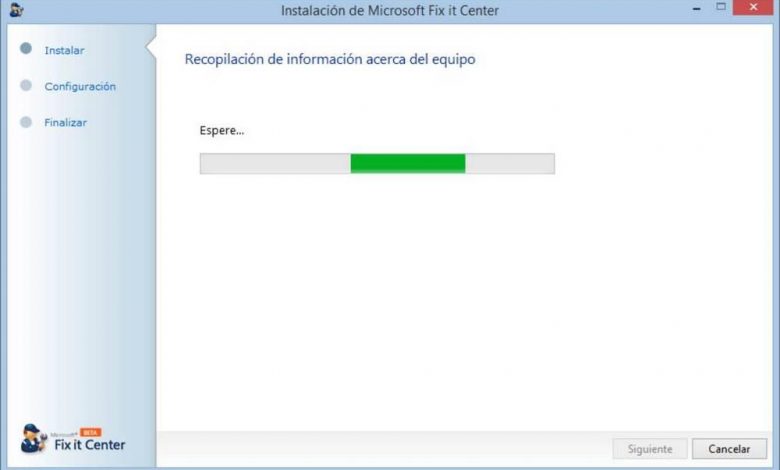 Windows 10 can be many things, both good and bad. However, if most users agree on something, it is that the operating system has a large number of errors, which, sooner or later, end up causing problems for users. Therefore, it is more than advisable to always have the necessary tools at hand that can help us detect and solve these problems so that we can use the PC in the best possible way, without anything that prevents us from enjoying it.
Windows 10 has a control system that is responsible for automatically detecting many problems and fixing them without having to do anything. In addition, it also has its own tools included that can help us to automatically fix very common and specific errors . And, if we run into something out of the ordinary, it also allows us to fix it by downloading and running the appropriate tool.
Use Windows 10 troubleshooters
The tools to solve problems that are included in the operating system are found in the PC Settings panel, in the Update and security> Troubleshoot section .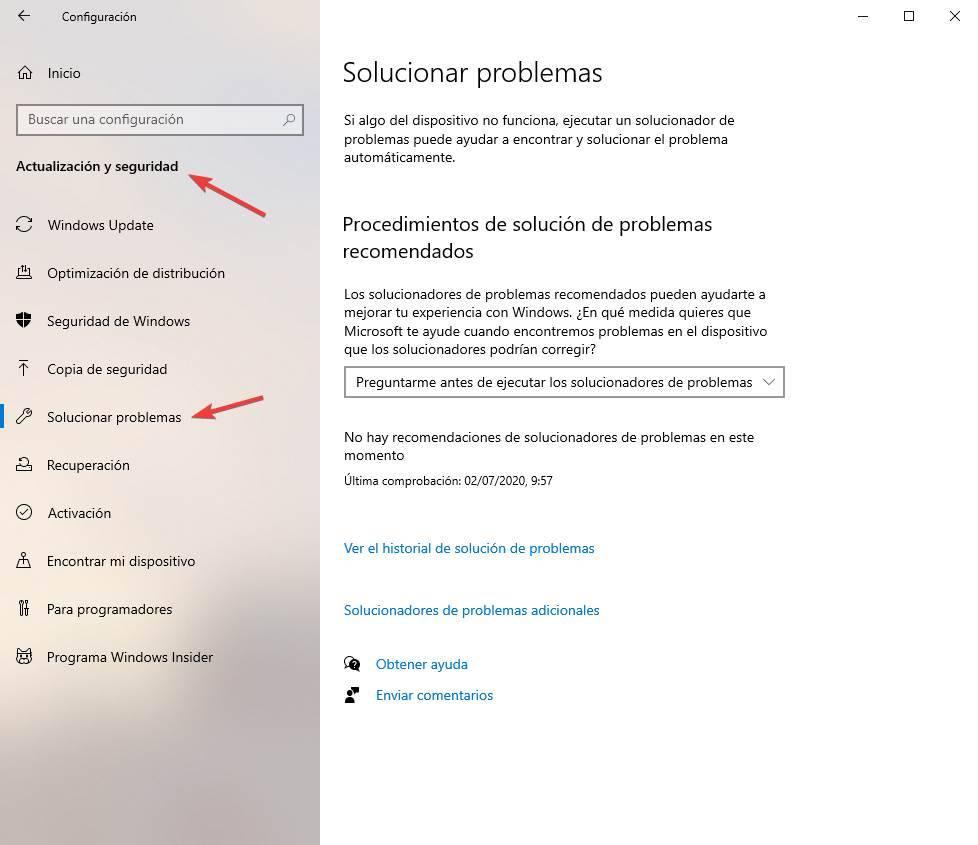 Here we will be able to see if Windows has detected a problem on its own and has tried to solve it. We can also choose how we want Windows to correct errors, in case of detecting them, see the history of problems (to know if something has happened without us noticing) and the option that interests us the most: Additional problem solvers.
Here we are going to see a series of solvers on functions and tools that are in operation, as well as another series of tools that will allow us to find and solve other problems. We click on the solver that we want to open a window from which Windows will guide us through a series of steps to look for the problems and choose which solution we want to give it.
Programs to detect and correct errors in Windows
Microsoft tools are often insufficient to detect and correct many of the problems that we may encounter on a day-to-day basis. Luckily, on the web we can find very complete programs that will help us to solve any bugs or errors that we may come across.
IObit Driver Booster, specialized in checking drivers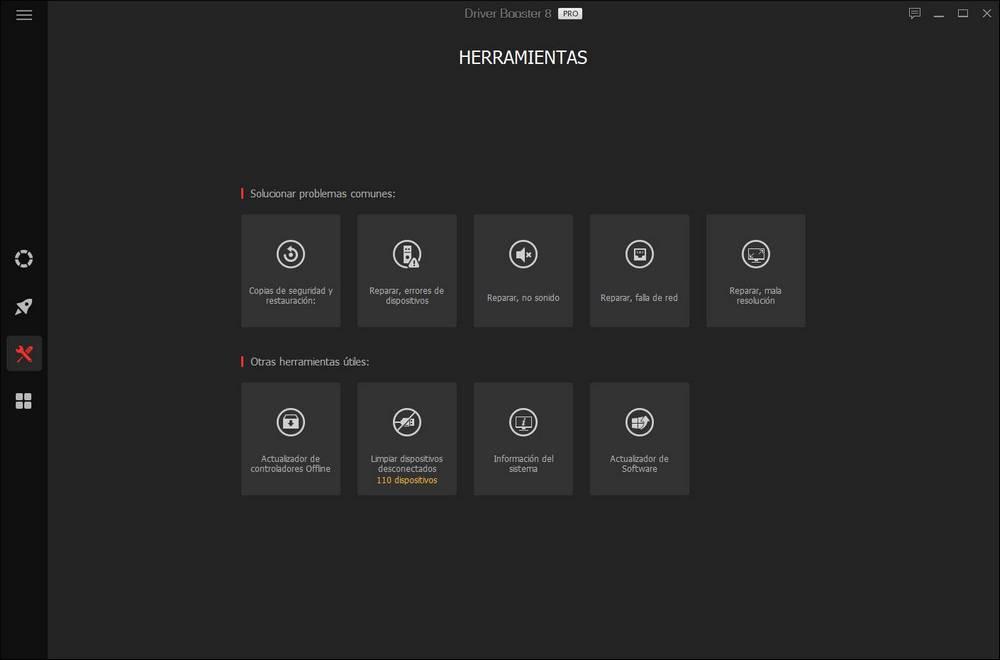 Driver Booster is a program specialized in checking all the drivers that we have installed on the PC and allowing us to download the latest versions of them so that our PC can function in the best possible way. In addition to its main function, the IObit software also has a section in which we will find a series of tools that will allow us to solve all kinds of bugs and errors. For example, device problems, network problems, sound problems, etc.
We can download this program for free from here .
FixWin10, solves all kinds of problems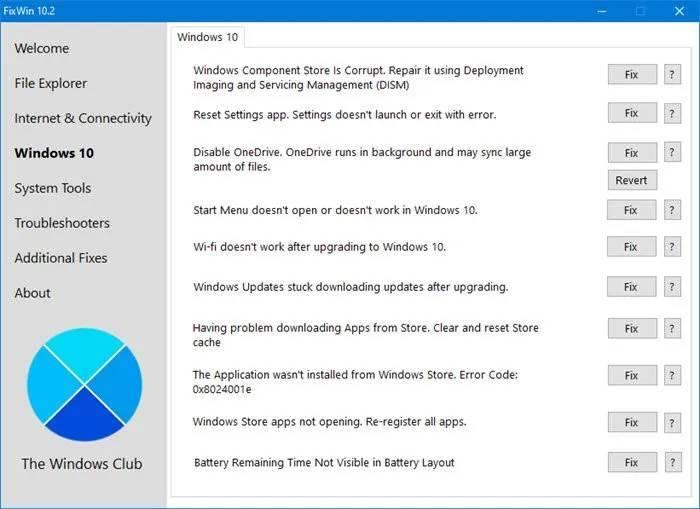 This is, without a doubt, one of the best programs that we can find to detect and solve all kinds of problems in Windows. It has a very clear and easy-to-understand interface in which we will find a large list of common errors, divided into 7 sections:
File Explorer – File Explorer related issues.
Internet & Connectivity: all kinds of failures related to the Internet connection and the browser.
Windows 10: common errors related to the operating system (configuration, startup, updates, etc.).
System Tools: allows us to easily solve problems related to system tools.
Advanced System Information: displays related information about the operating system and the PC.
Troubleshooters – Shortcut to 18 default troubleshooters in Windows 10.
Additional Fixes – Additional tools for detecting and fixing problems in Windows.
We can download FixWin10 for free from the following link . Also, we can use it as a portable program.
Ultimate Windows Tweaker, to enable or disable certain system functions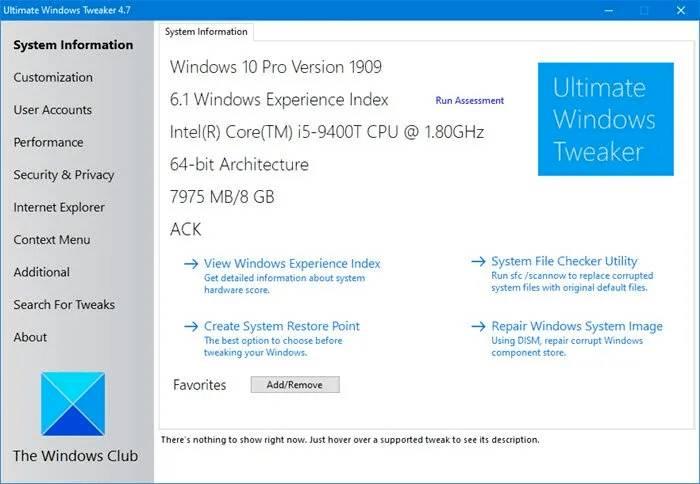 This program is developed by the creators of FixWin10, so we can find a lot of similarities between both programs. However, unlike the previous program, Ultimate Windows Tweaker is designed to help us enable or disable certain functions and features of the operating system. By doing it from this program, we will avoid having to search through its numerous menus, and, in addition, we will also be able to solve problems that may be related to any of these characteristics.
We can download this software from this link .
Windows Repair, fix problems running in safe mode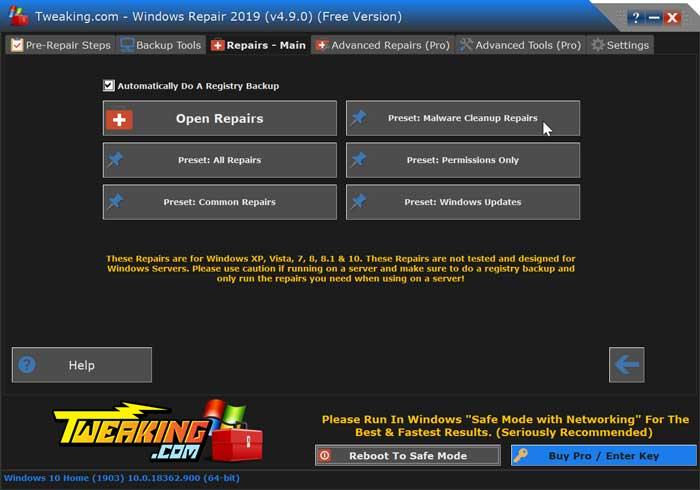 This tool is designed to run in "Safe Mode", since from there we are more likely to find and solve all kinds of problems. Windows Repair is specially designed to help us fix system failures related to system registry permissions, file permissions, Windows firewall settings, DNS, and system updates, among others. Common mistakes that would otherwise be difficult to detect and fix.
We can download this program from here .
O&O ShutUp10, solves problems related to privacy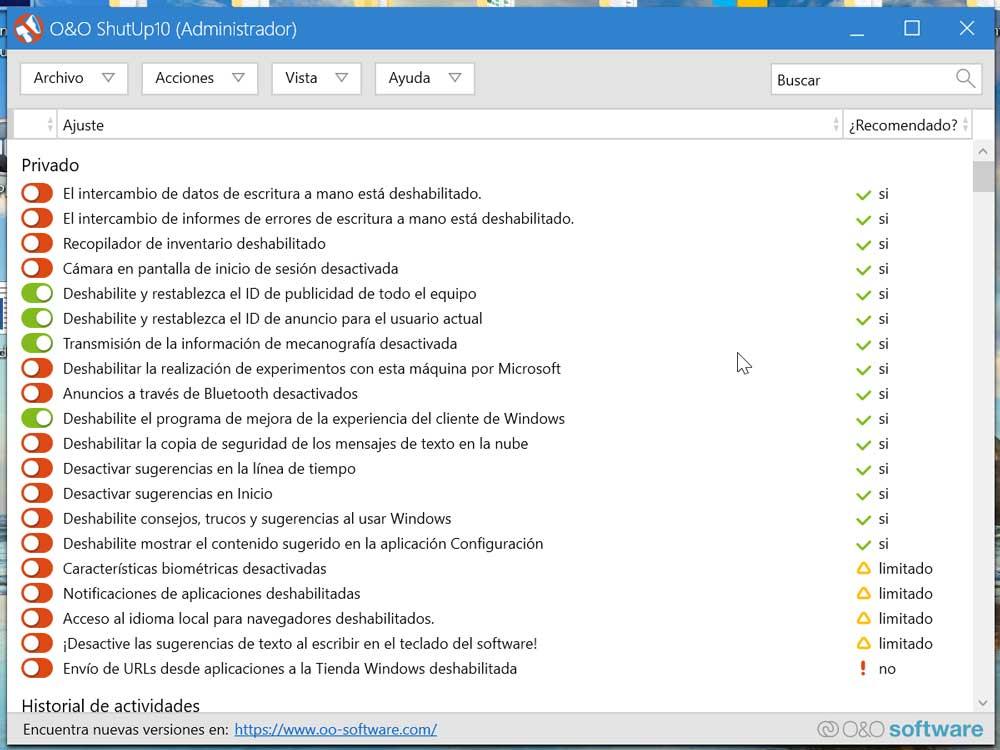 Although this program is not a problem solver as such, we wanted to include it for a simple reason: it allows us to solve all kinds of problems related to our privacy. Thanks to O&O ShutUp10 we will be able to have total control over all the data that we share from our PC with Microsoft. A must-have tool that will allow us to solve all the privacy problems of Windows 10.
We can download this program from its website .
Missed Features Installer, Missed Features and Features Installer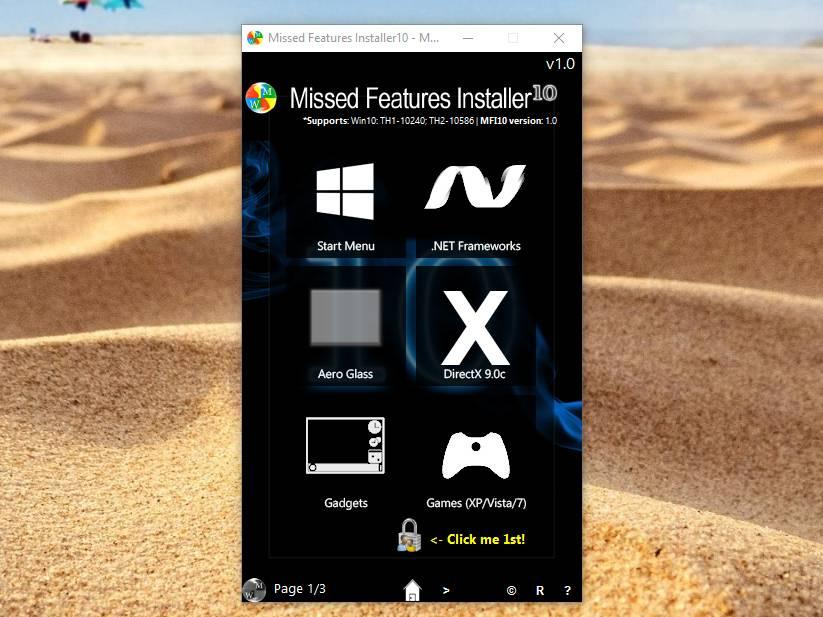 What if the problems are occurring because of missing features or dependencies in Windows? This program, as its name suggests, is going to help us solve precisely this. Missed Features Installer acts as an installer for missing features and functions. In this way, it will allow us to recover Windows 7 features that were eliminated from Windows 10.
A very simple way to activate and deactivate Windows functions that can help us solve any problem, or lack, that we may find in the operating system.
We can download this program for free from this link .
Fix It Center, analyze the system and fix errors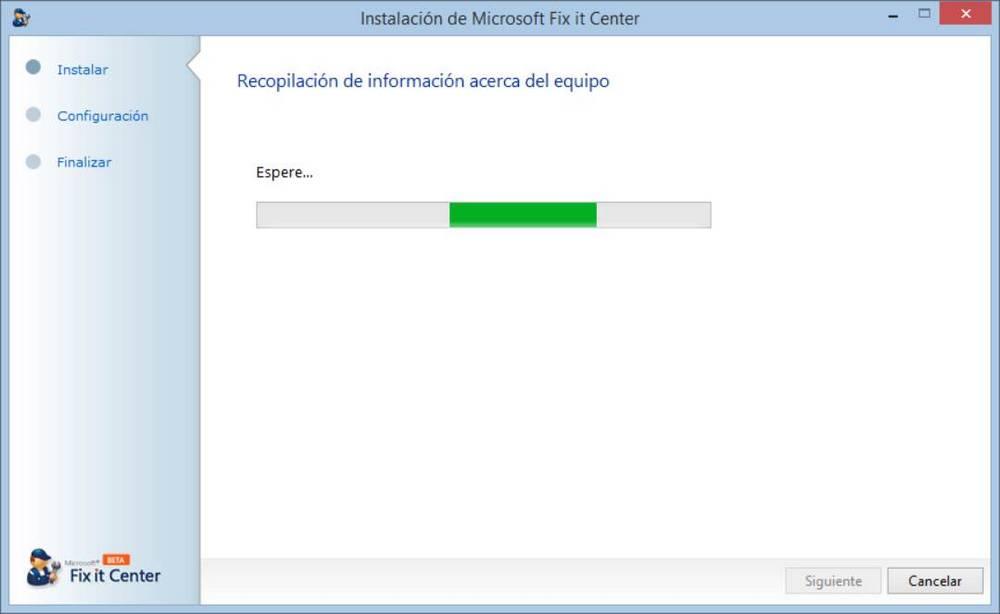 This program developed by Microsoft has as its main mission the possibility of quickly solving any problem we may have with the computer. To carry out this task, the application will proceed to completely analyze the system, identifying any errors that it may find and applying all kinds of necessary corrections. It is very easy to use and its process is automatic so the program will take care of everything.
It is undoubtedly a very interesting application since it will help us to detect and prevent any problems before they occur, although it is only capable of detecting problems that are directly related to software or hardware. In addition, it keeps a log with all the errors detected and the corrections that it has been responsible for applying.
We can download Fix I Center from this link.
Download troubleshooting tools
Windows 10 comes with a good number of troubleshooters out of the box. But they are not all that Microsoft offers. In the company's support forums we can find other more complete and specific tools that will help us solve all these problems that may appear on the PC. For example, here we will find everything you need to solve any problem related to the start menu, or an advanced fixer for Windows Update .