software
Monitor cpu and gpu usage and your fps while gaming on windows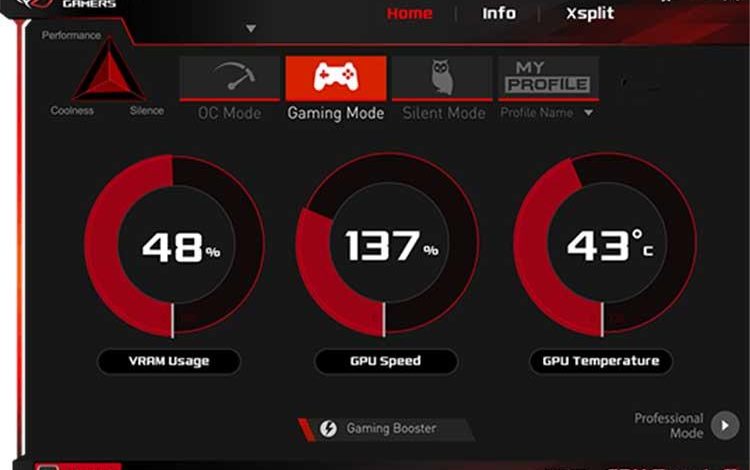 The PC these days and for a few years, has become a complete tool that allows us to carry out all kinds of tasks. Here we can talk about professional, leisure, or gaming modes of operation.
In fact, that is precisely the topic we want to focus on at the moment, in everything related to games on the PC platform . And, as many of you surely already know first-hand, these devices are, many of them, perfectly capable of responding to the most powerful next-generation games. What's more, these days a good part of users prefer to use a PC rather than a console, for example. Everything will depend on the tastes and preferences of each one.
There is no doubt that in the middle of 2020 we have more than enough hardware at our disposal to deal with the most modern titles released. But of course, for this we must have a configuration and adequate components for all this, sometimes expensive.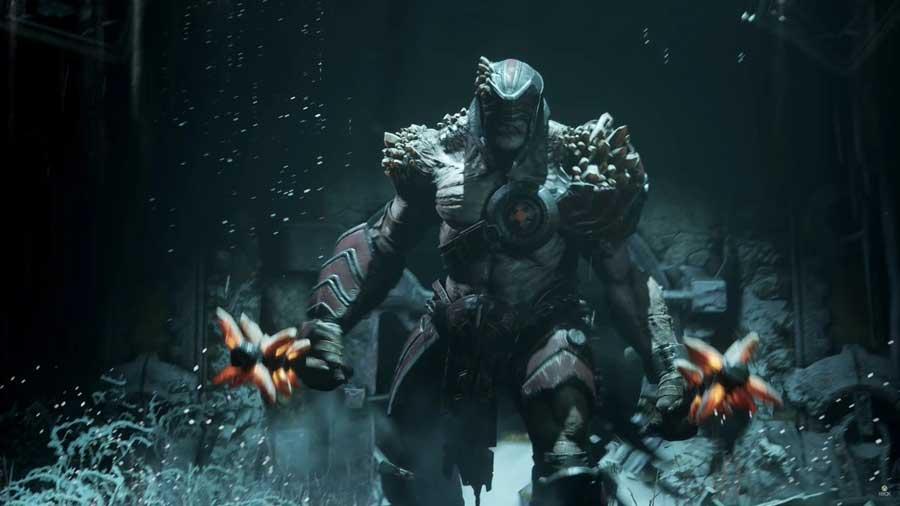 Playing on PC requires powerful hardware and adequate software
Once we have opted for the aforementioned PC platform in order to enjoy our favorite games, we want to obtain the best performance. And there is nothing worse than a game that performs badly in the middle of the game, especially if we are playing online, for example. Therefore, once we have the most appropriate configuration and components on the computer, for example, in Windows we can find a way to measure the use of CPU and GPU of the computer while we play.
As you can imagine, this consumption will be directly related to the general performance of the game as such. That is why in these same lines we are going to talk about a series of Windows applications for all this. These will allow us to see the use of CPU, GPU and FPS while we play.
Programs to measure the consumption of CPU and GPU of the PC
Thus, this free software that we are going to talk about in these same lines, will be very helpful when, for example, balancing the resolution or level of detail to use in the titles . Knowing in real time the consumption of resources that they do, we can adjust certain parameters in the game in question to improve its operation.
AgaueEye
First of all, we are going to talk about the proposal of this type called AgaueEye . This is a program with an intuitive user interface that provides us, in real time, the data to which we refer. Thus, once we have installed it, we will be able to see some very useful data regarding hardware monitoring. This shows us an overprinted window while we are playing where we see the consumption of CPU, GPU and hard disk .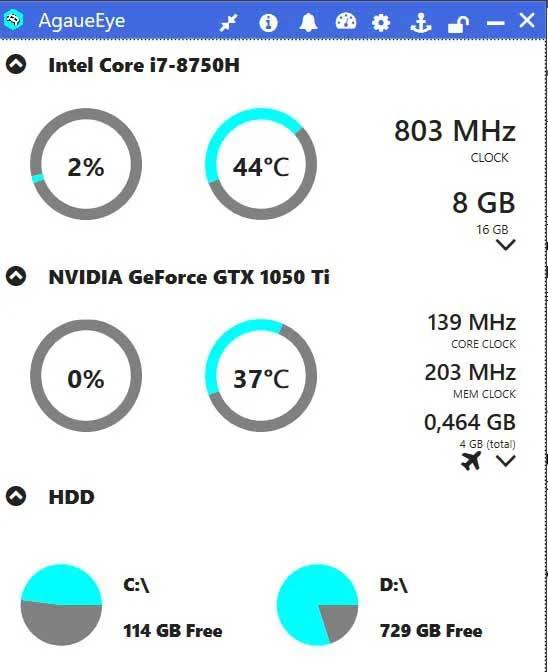 At the same time we also see the frequency with which the processor is working at that moment, in addition to the amount of memory consumed. And the same is going to happen with regard to the GPU that we have installed in the PC. In addition, this interface is fully customizable in order to adapt it to our needs. To get hold of the program you can do it from here .
NVIDIA GeForce Experience
On the other hand, we find a proposal owned by one of the best known GPU manufacturers in the world, NVIDIA . Specifically, we refer to a software that the aforementioned firm uses for its graphics cards. In this way, as in the previous case, it will help us to measure the performance of our games in terms of their consumption. To download the program, you will do it from the official NVIDIA website .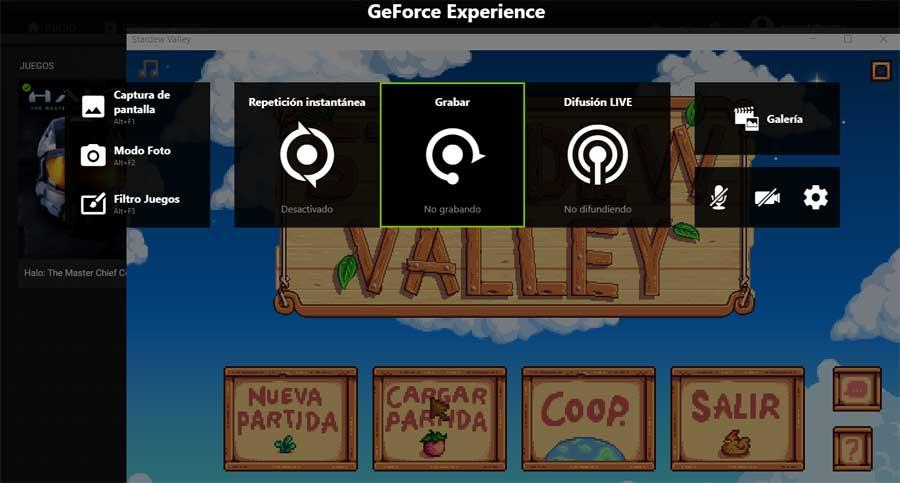 We can say that it has other functions that we can also make use of, such as taking videos of the games, or capturing them. In the same way, it will allow us, from the same platform, to transmit our games in real time over the Internet. In fact, its appearance can remind us a lot of the Windows game bar.
Fraps
Next we will talk about Fraps, a software to measure the consumption of resources of the games that you can download from this link . To say that it is a software that has been around for a good number of years and that it has a somewhat outdated user interface. With everything and with it, it continues to fulfill its main purpose, which is none other than to show us the performance in FPS of the running games.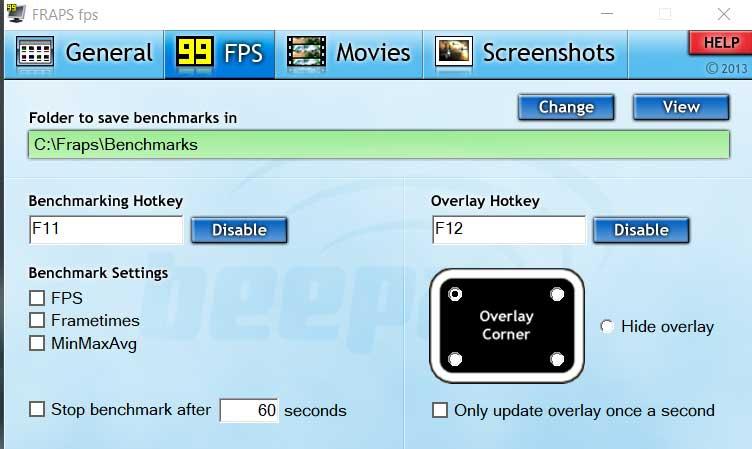 At the same time, the aforementioned interface offers us a series of configurable parameters to customize its operation. But also this program is not valid only with games, but it will also allow us to work with video content . This is something that we achieve from the Movies tab of its initial window.
NZXT CAM
We continue with the program called NZXT CAM that you can download from this link . As previously reviewed, it is completely free and we only have to install it on the Windows PC . Thus, once it starts up, it will show us very interesting information when it comes to playing on our team .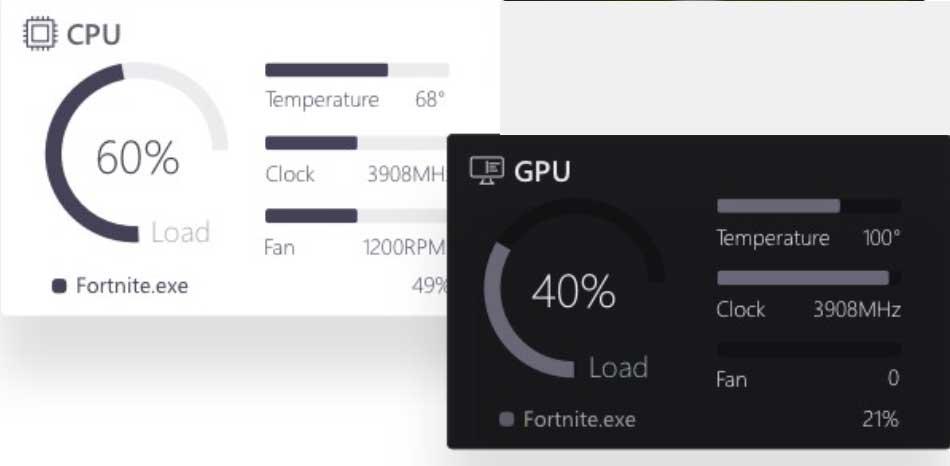 In this way, once we have it running and run the game in question, everything that the software offers us will appear on the screen. We will see two well differentiated sections, one for the CPU and one for the GPU. We also observe the consumption of both in real time, their temperature, fans, etc.
MSI Afterburner
As in the previously mentioned case of NVIDIA, this is software that also belongs to a leading hardware manufacturer such as MSI . This is software that for many is a reference when it comes to squeezing the GPU out of our computers when playing games. You can download it from here and the program offers a huge amount of information about the equipment's hardware.
But that's not all, since additionally this is a very powerful solution that will also allow us to easily overclock . In this way we can take full advantage of the performance offered by our PC hardware. In addition, this will surely be of help to many who want to improve the experience with their games.
RivaTuner
Another very interesting option to monitor the temperatures of our components within the game is RivaTuner. This software is within the group of applications belonging to Guru3D. To download it you have to visit  their website . RivaTuner works as a complement to the recently seen MSI Afterburner, so it will be necessary that we have it installed.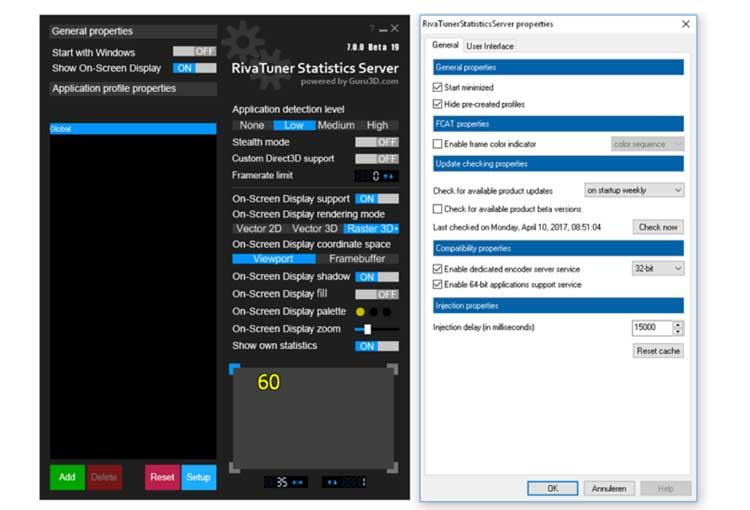 Thanks to this application, it will not be necessary to have several monitors to be able to know all the information about our hardware, but we can do it through the application's OSD . Likewise, we can know other important data such as FPS, voltage consumption, component use, etc.
Razer Cortex
This is another proposal of the same type that is well-known in these areas of work, that is, when it comes to measuring resource consumption when we play on the PC. Say that we will have the possibility of getting it from its official website . At the same time, the tool was developed especially with PC gamers in mind and allows us to get the most out of it.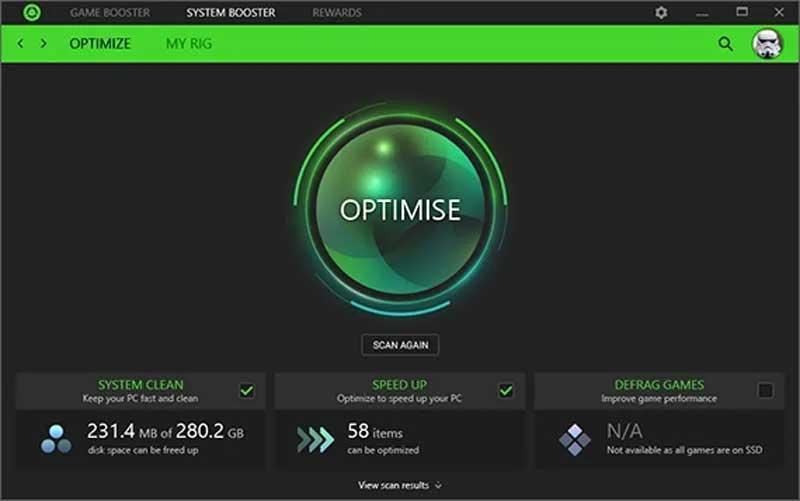 Similar to what we found before in MSI Afterburner, this is a solution that shows us information such as CPU and GPU consumption when playing games, and also helps us improve PC performance. This is achieved thanks to the system enhancer that it makes available to us.
Windows Game Bar
And we are going to finish with what is undoubtedly the proposal of this type that you have the most at hand at all times, without a doubt. This is because the Game Bar that helps us know the CPU and GPU consumption of the system, is integrated into Windows itself. In this way, to be able to access all this, we just have to press the Win + G key combination in Windows 10.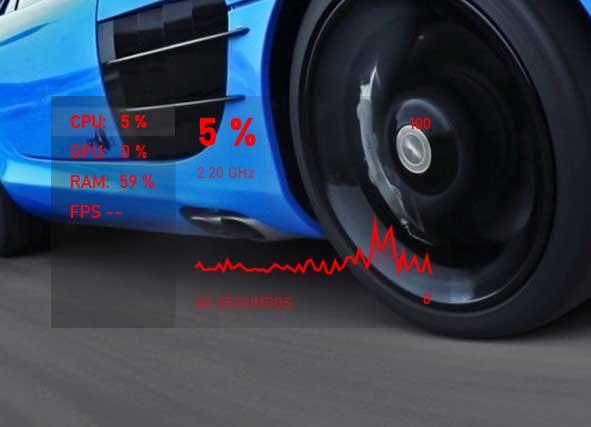 But that is not all that this Windows functionality presents us with , but it also allows us to carry out many other tasks, both related to games and not. At the same time we can control the audio, take screenshots, interact with friends while we play, or even access Spotify .
ASUS GPU Tweak II
Like other competing brands, ASUS has its own functionality to monitor our PC while we play. The ASUS GPU Tweak II can be downloaded from the manufacturer's website and can be used by any current GPU, allowing you to monitor the status of the PC hardware, performing overclocking, OC Scanner, changing profiles, cleaning and optimizing processes and RAM. , Among other functions.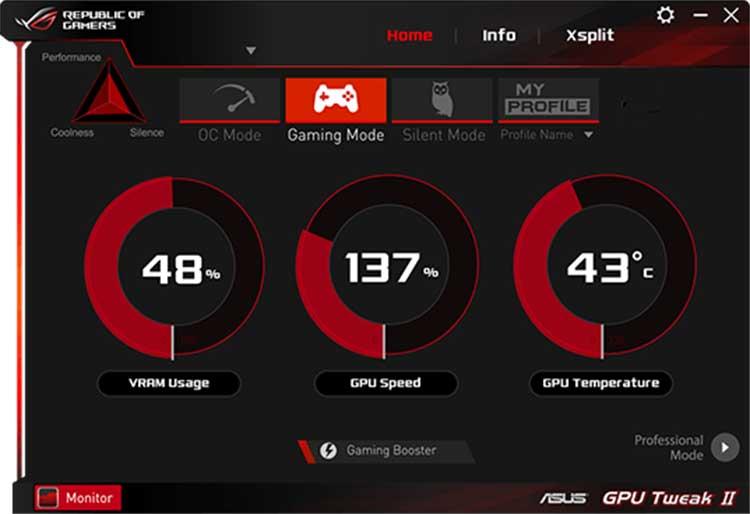 In this way it allows us to know the state of the system, temperatures, revolutions per minute, voltages and frequencies of the components of our computer. Although some features are exclusive to ASUS GPUs, the truth is that the vast majority of its functions are open to everyone.
Which is the best to measure the consumption of CPU and GPU of the PC when gaming
When choosing a software capable of analyzing the use of the CPU and GPU, it must be said that there are very good and free options as we have seen. But when choosing one, this could be MSI Afterburner, which has become a reference in its own right, being tremendously popular among the most advanced players thanks to the large amount of information it provides us with the hardware of our equipment. In addition, we can make all kinds of modifications to our graphics card to gain FPS by overclocking the GPU or reducing its consumption when we do not need it. Also, we can control the fansso that we can choose the power at which we want them to work together with a certain GPU temperature. That is why we consider it to be the most complete software when it comes to squeezing the GPU out of our computers when playing games.