software
Keep your pc reality clean with these cleaner alternatives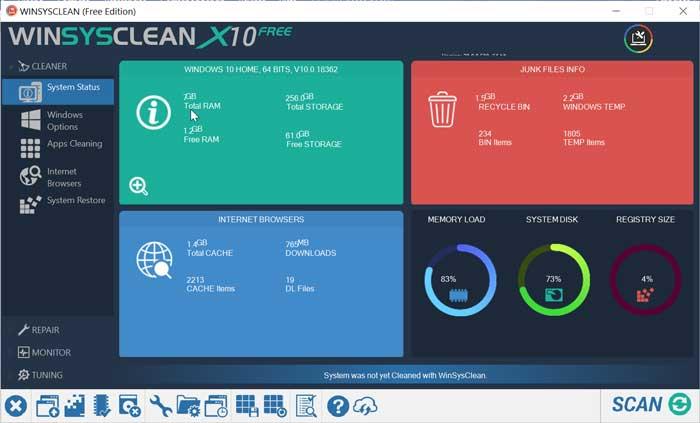 As we use the computer, it is usually filled with all kinds of junk and unnecessary files generated by the operating system itself, the browser and the applications that we use in our day to day. Over time, all these unnecessary files fill up our computer, taking up space and making the PC slow. To prevent this from happening, it is necessary to carry out periodic maintenance of the computer. And the easiest way to do it is by using programs specially designed to clean Windows.
CCleaner: the most used cleaner
CCleaner is one of the best known and most used programs to clean and optimize Windows. For many years, this has been a must-have program for Windows as one of the best free PC cleaning solutions.
To date, its free version has been reduced little by little, remaining in a series of basic functions, obviously to favor the sale of the paid version, which on the other hand is still recommended. But many of those who do not want to pay for the Pro license are looking for alternatives that allow them to continue doing everything they previously had with this software without spending a single euro.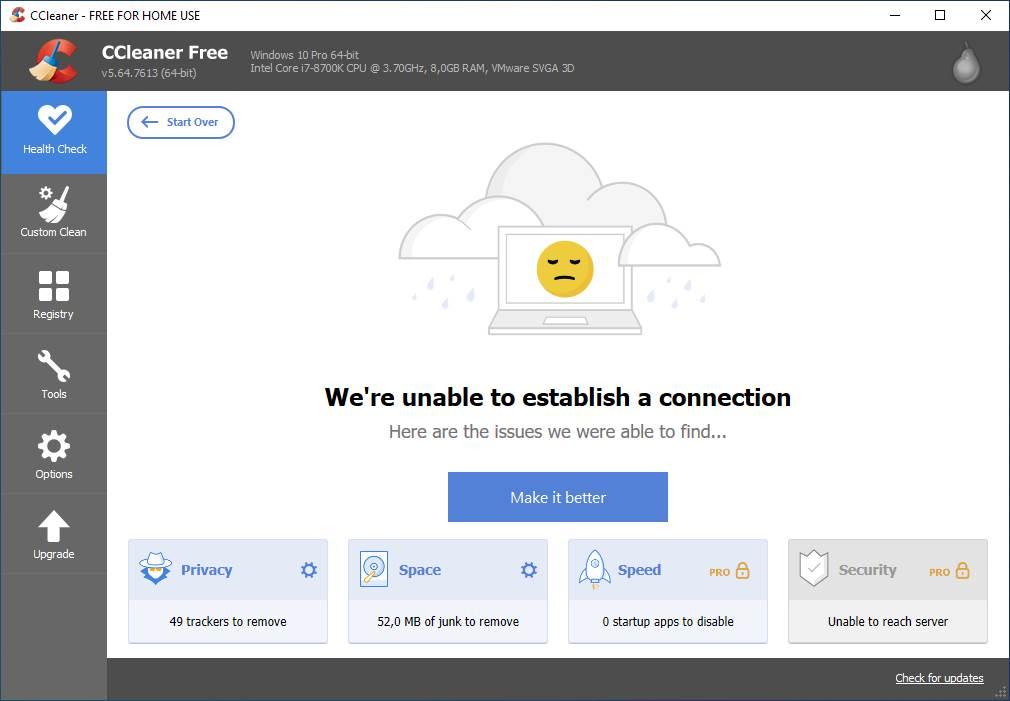 Therefore, for users who want to keep their computers clean and optimized, we are going to recommend a series of safe, efficient and reliable alternatives to CCleaner.
Programs similar to CCleaner and free
Windows 10 Storage Sensor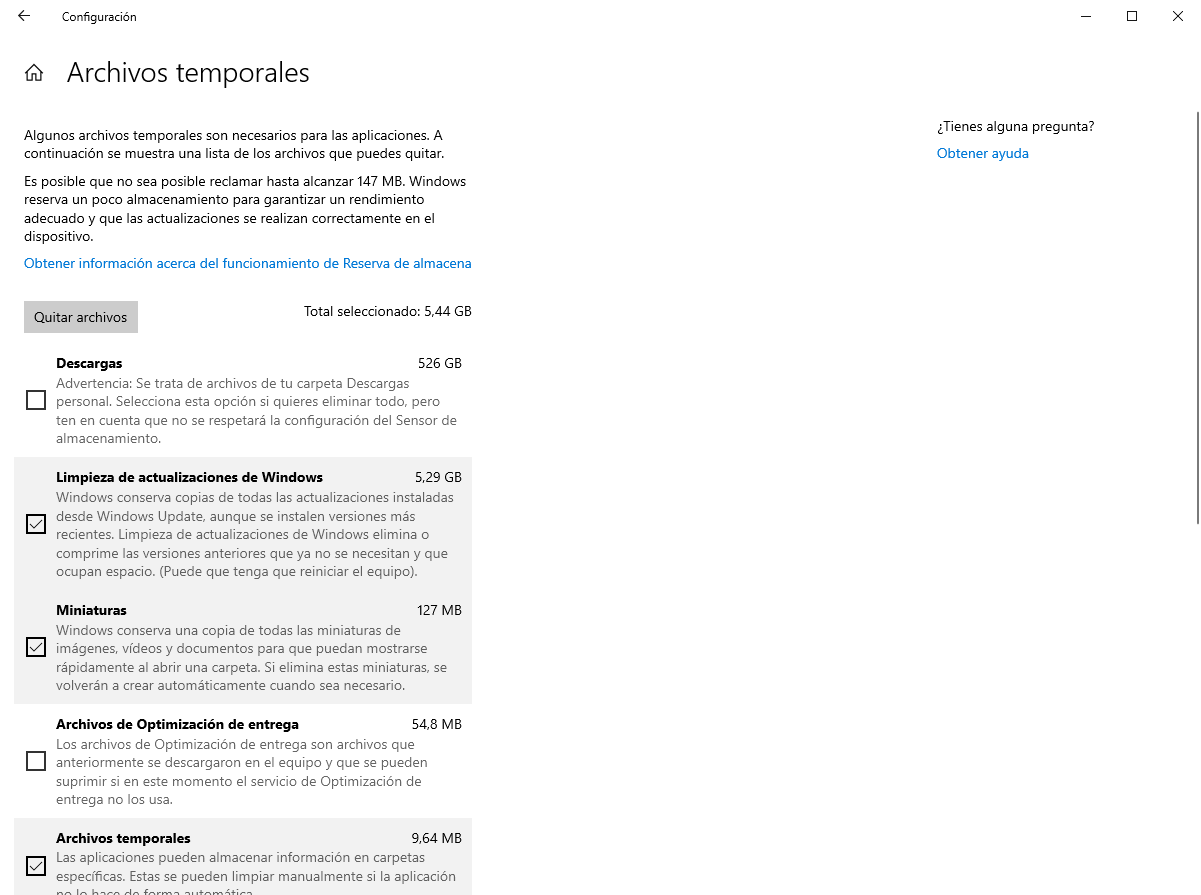 One of the novelties that came with the latest Windows 10 updates was the Storage Sensor. This function allows us to have controlled all the junk files on our PC and carry out periodic cleaning to keep it always at full capacity.
The Windows storage sensor allows us to automatically optimize Windows when there is little space, in addition to eliminating temporary files on the PC and even the data we have in the cloud, to avoid redundancy and free up space. It does not have too many configuration options, but it perfectly fulfills its task of keeping our computer clean and optimized.
This program is completely free for all users, and we do not have to install anything, since it is part of the latest versions of Windows 10. We will find it in Settings> System> Storage.
Bleachbit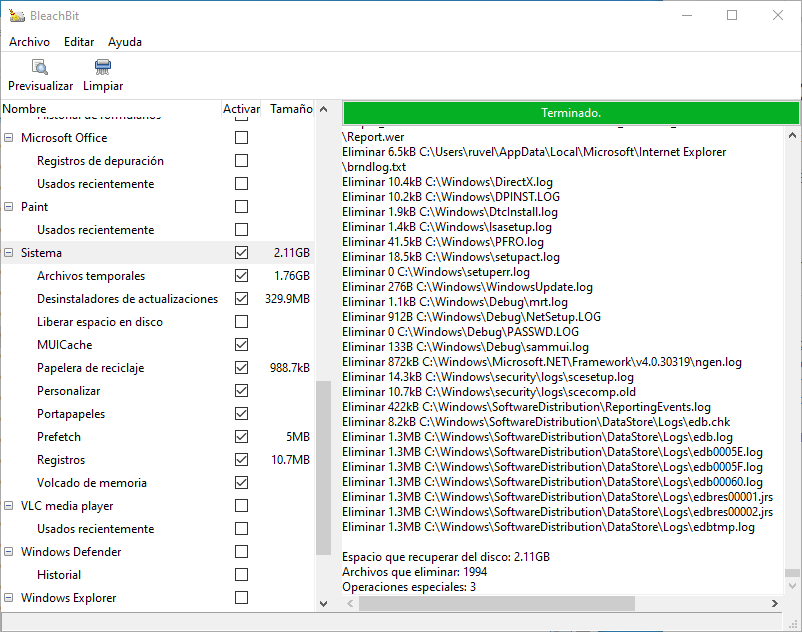 If what we are looking for is a more faithful alternative to CCleaner, in the form of a dedicated application, then we must take a look at BleachBit. This program, totally free and OpenSource, allows us to analyze our hard drives and free up space by deleting all kinds of junk and unnecessary files.
This program detects and removes cookies, Internet history, temporary files, and even various unnecessary elements of the operating system, such as broken shortcuts. It is also capable of cleaning and optimizing applications such as Adobe Reader, Chrome, and many more.
Both the interface and the operation remind us of the origins of CCleaner, so even the most loyal users of this software will not miss it.
We can download BleachBit for free from the following link .
Bulk Crap Uninstaller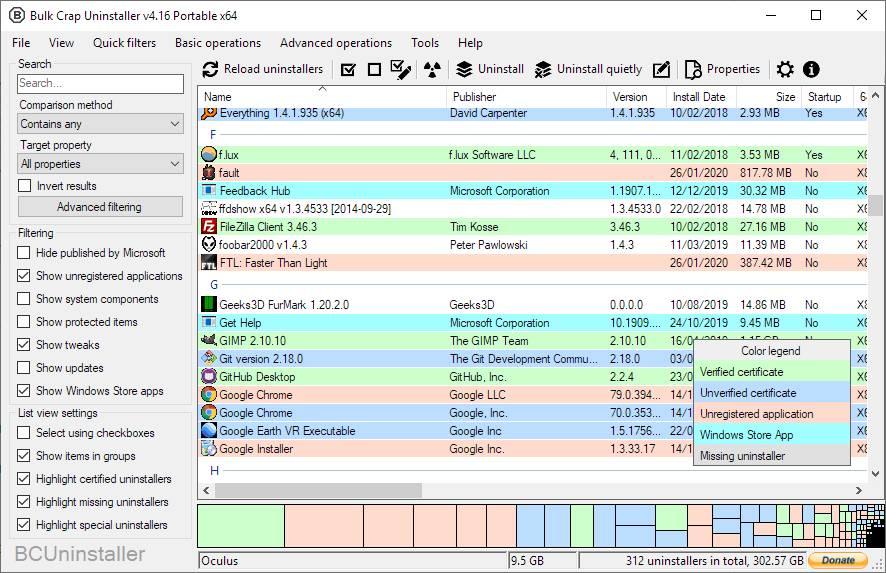 This program, also known as BCUninstaller, is an open source Windows program uninstaller with advanced cleaning capabilities. When we uninstall a program from Windows, it usually leaves all kinds of residual files scattered around the hard drive on the system.
Thanks to BCU, we will be able to eliminate all kinds of applications and games, forcing the system to eliminate all the residual data that the program has left on our computer. In addition, it is the program itself that detects and removes all this data, so we will not have to do anything to carry out the cleaning.
We can download Bulk Crap Uninstaller for free from the following link .
Wise Disk Cleaner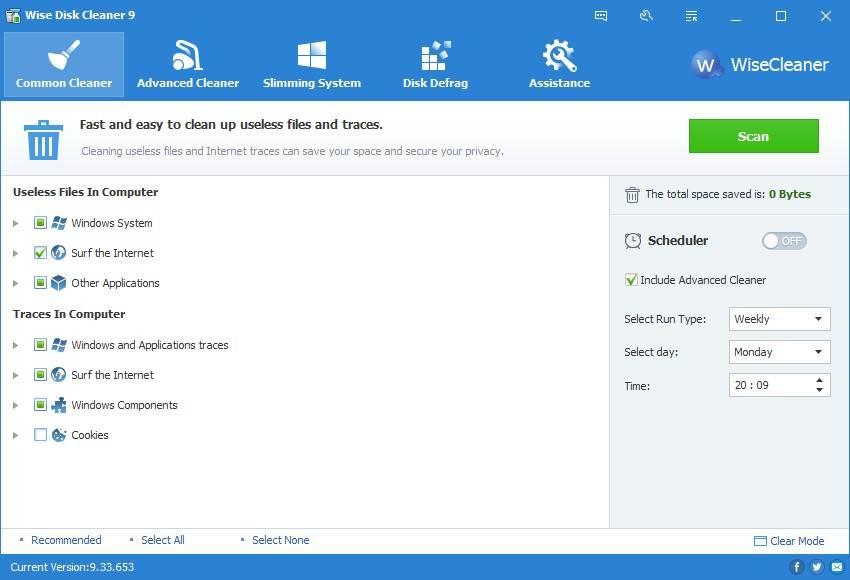 Another of the best free CCleaner alternatives without small print is Wise Disk Cleaner. This program has a fast, safe and very complete scanning engine that allows us to detect and eliminate all residual files and garbage from the computer. Thanks to it, we can have a clean and optimized computer, with more free space and, in addition, it better protects our privacy.
In addition to cleaning Windows, this program is capable of detecting and eliminating all kinds of junk files from other applications, such as web browsers. And it even includes a file defragmenter (Disk Defrag) that will allow us to sort the data blocks to improve the overall performance of the PC.
We can download Wise Disk Cleaner for free from the following link .
PrivaZer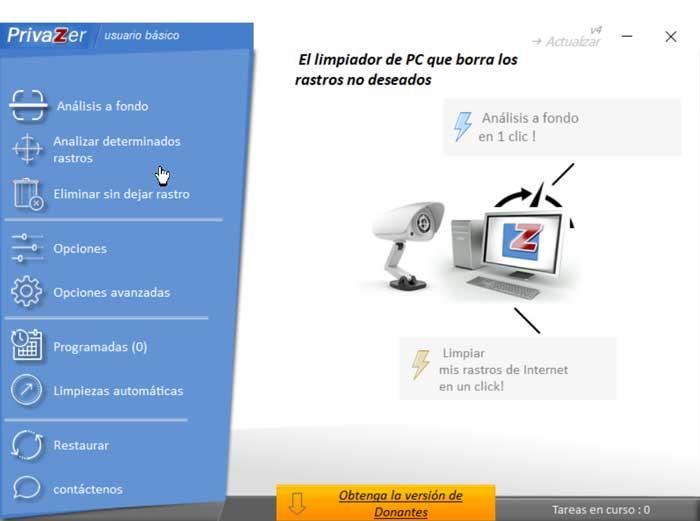 For many, this is another of the best alternatives to CCleaner that we can download and install on Windows. This program is capable of cleaning practically the same as the avast cleaning software, but completely free of charge. With one click we can clean our PC of temporary, junk and unnecessary files.
In addition, it also helps us protect our privacy by deleting files generated by browsers, and programs, that serve to track us, and overwriting them to prevent their recovery.
We can download this program from here .
Payment alternatives to CCleaner
In addition to the previous free alternatives, we can also find a series of paid alternatives to CCleaner, generally more complete and with better engines, which help us to carry out a much deeper cleaning of our entire PC.
Glary Utilities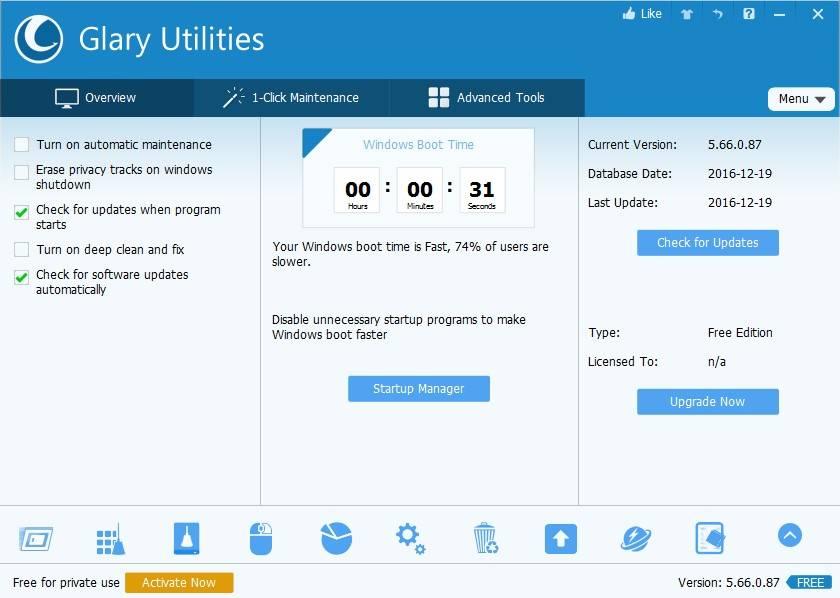 Glary Utilities is one of the best-known deep cleaning applications for Windows that we can find. Among its main features we can highlight a very clear and easy-to-understand interface, as well as a very advanced engine that helps us carry out PC maintenance and protect it.
This program is designed for both inexperienced users and professionals. Thus, if we do not have computer knowledge, we will be able to clean the computer with a couple of clicks, while if we are advanced users we will be able to carry out a much more exhaustive and personalized cleaning of the entire system.
We can download Glary Utilities from the following link .
Clean Master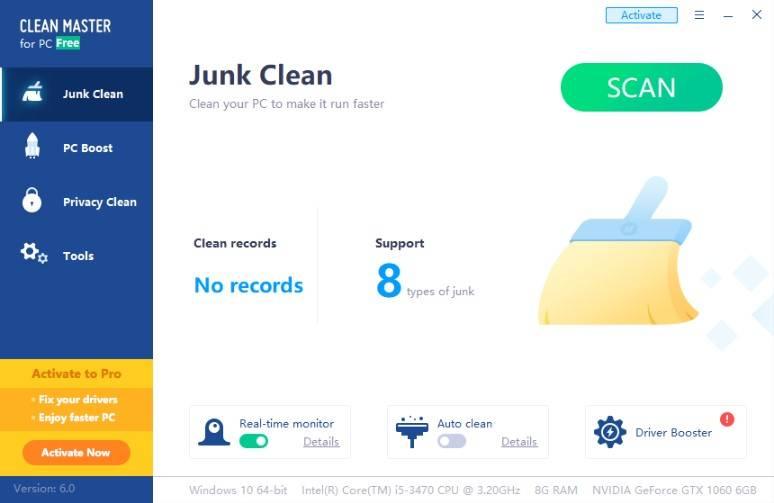 This program is well known within the Android ecosystem, although after its success it decided to make the leap to Windows. This program is an all-in-one to clean and optimize any Windows computer. This has a complete analysis engine that analyzes our PC in search of junk files and allows us to delete them safely. This way we can improve the overall performance of the computer, while protecting our privacy. Among its advanced functions there is also a driver updater, something very useful to get the most out of our PC.
We can download Clean Master from the following link .
IObit Advanced SystemCare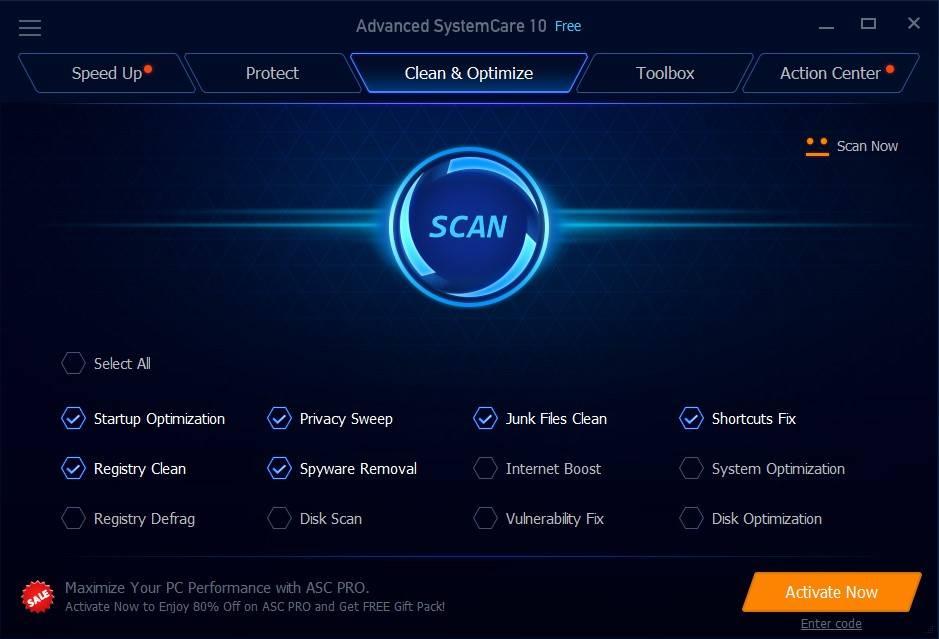 Another alternative to clean and optimize our computer is IObit Advanced SystemCare. This program is an all in one to analyze our PC, look for errors, repair the equipment and protect our PC and our privacy. It has a large number of functions that allow us to detect and eliminate all traces of unnecessary files, both from Windows and from the applications that we have installed on our computer.
This program is excellent especially for users who do not want complications. In addition to being very easy to use and all its functions are automated to execute them with just one click, it will also allow us to access other functions and tools of IObit itself to get the most out of our PC.
We can download IObit Advanced SystemCare from the following link .
Norton Utilities
Here we find another of the best known tools whose main objective is to clean our to make it like new. Of course, we must bear in mind that it is not free software, so we will have to pay for it. Specifically, the software has a single price of 39.99 euros valid for use for one year on Windows. Once we know this, it is worth mentioning that the program allows us to improve the speed of the computer thanks to many of the functions that it presents to us from the outset. Here we can repair the most common problems that usually arise or that result in the system running slower.
It is capable of detecting duplicate files that we do not use regularly. It also eliminates our browsing history among many other useless content. Another point in its favor is that in addition to cleaning and optimizing the system, this is a program capable of recovering files or documents that are damaged or that we have deleted by accident. We can test all this first-hand from this link .
AVG PC TuneUp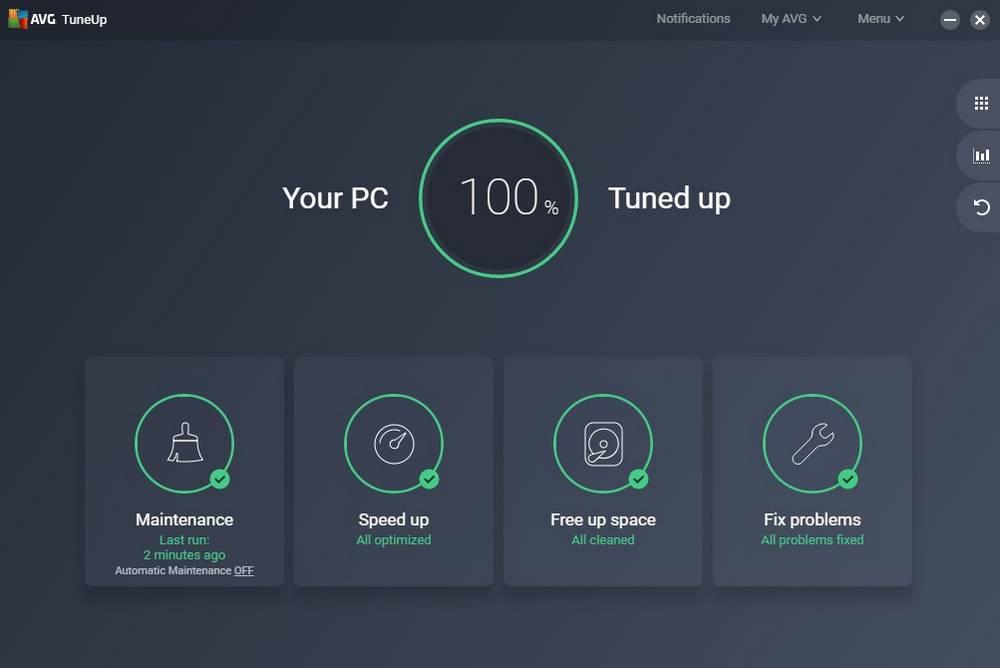 TuneUp was one of the most popular programs of the Windows XP era for cleaning and optimizing Windows. And today it is still one of the most complete applications for this purpose. Thanks to this software, owned by AVG, we will be able to keep our hard drives clean of all kinds of unnecessary files.
In addition, of course, we will also be able to configure and optimize Windows directly from this program, being one of the ones that offers more optimization options to be able to get the most out of our Windows PC.
We can download AVG PC TuneUp from the following link .
WinSysClean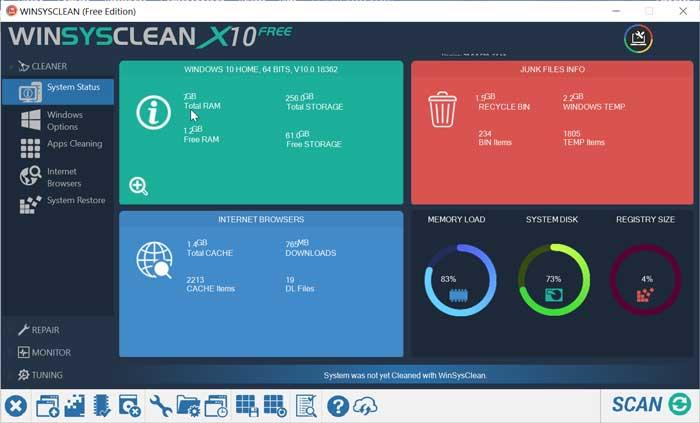 WinSysClean is an all in one to keep our computer clean and optimized. This program is designed to help us detect problems in Windows (and solve them with one click), in addition to cleaning hard drives and the registry in order to get the most out of our computer's hardware. It has more than 200 cleaning and optimization functions, all of them automatic, that will help us free up space on the hard disk and, in addition, free up memory and PC resources.
We can download WinSysClean from its main website . We can choose the free version, but if we really want to optimize and accelerate Windows we must pay for the Premium version.