software
Install windows and linux at the same time with these bootloaders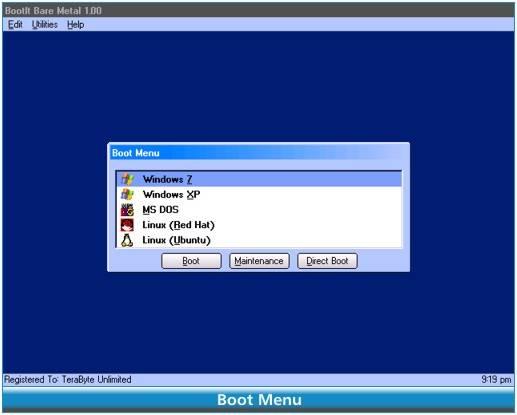 Most users have only one operating system installed on their computers. Generally Windows. However, this does not mean that we have to close ourselves to using a single system, since the capabilities of today's computers give much more. There are users who, for personal or professional reasons, need to have several operating systems installed on their computers. And change from one to another according to days. And this is where bootloaders come into play.
A bootloader, as its name suggests, is a program that is loaded at the start of the computer, before the operating system, and that allows us to choose the operating system we want to load.
These programs can automatically read the partitions of the computer to detect and configure the installed systems, they allow us to create our own entries (useful in the case of Linux, for example, to load the system with parameters or a specific kernel) and they can have measurements of additional security, such as password protection.
The major operating systems have their own boot loaders. And also, we ourselves can install other alternatives manually to make use of the dual boot, or dual boot, on our computer.
Windows boot manager
When we install Windows, during the installation process a series of partitions are created with critical files of the operating system. One of these created partitions contains the system recovery options and all the boot information. The Windows boot loader is also there.
If we only have one operating system installed on the computer, this bootloader will not appear to us. However, the moment the wizard itself detects any other system, be it Windows or Linux, it will add an entry to the manager, and it will appear when we start the PC.
How to launch the Windows bootloader
This bootloader is automatically installed alongside the operating system, so we generally don't have to do anything. The best way to get it ready is to install the operating systems, from oldest (in case of installing Windows 7 on a partition) to the newest, leaving Linux in the middle and installing Windows 10 last.
In addition, from the Advanced Configuration> Startup and recovery we can configure the behavior of this boot manager, such as the waiting time or the default operating system.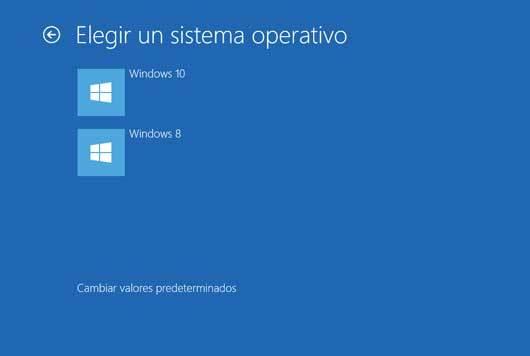 Easily edit Windows boot
And if we want a faster and easier way to edit the Windows BCD, the EasyBCD program allows us to configure the Windows boot loader, add or remove operating systems and improve it to be able to use it more comfortably.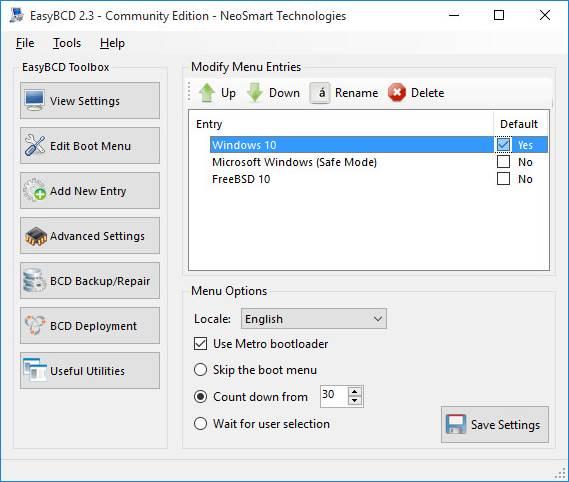 Disadvantages of using BCD
The Windows bootloader will work, it will work. But it can give us many problems. The easiest thing is that, at any time (especially after a big update) it updates the list of systems and leaves the Linux distro aside. After all, Microsoft does not get along very well with what is not theirs.
If this happens, we must manually edit this bootloader, or use a program like the previous one, to update it and offer us to load the Linux again.
Linux boot managers
Linux, like Windows, also has its own bootloader. Depending on the distribution we choose, a manager will be installed in the / boot mount point that will be in charge of allowing us to start our operating system.
The two most used bootloaders on distros are GRUB and LILO. While the Windows boot loader doesn't quite get along with Linux partitions, much less if we mount a hackintosh, with these alternatives we will be able to have a much more compatible, complete and customizable boot loader.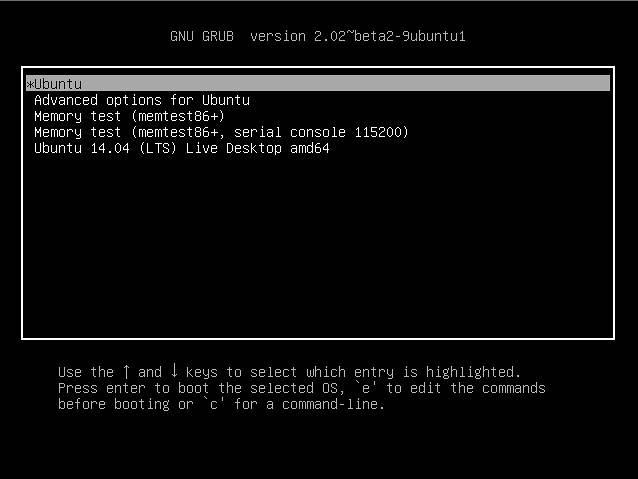 How to get GRUB up and running
The ideal way to install this bootloader is to install all the other operating systems that we are going to use, and the Linux that we want to control everything else last. This way, when GRUB is installed and configured, all installed systems will be detected and added to the list.
Anyway, if at any time we install a new operating system (it does not matter if it is Windows or Linux), and we want to generate the boot loader again, we just have to go to the Linux distro and execute the following command to regenerate the configuration with the new systems:
sudo update-grub2
In the case of using LILO, the configuration must be carried out manually from the /etc/lilo.conf file.
Install GRUB from Windows
In case we only have Windows and we want to use this bootloader, we will be able to use the Grub2Win software to easily install this manager from Windows.
In addition, this program has a simple graphical interface that will allow us to configure and customize the appearance of GRUB, being able to have all the operating systems we want to choose which one to boot on each boot.
GRUB drawbacks
The easiest and safest way to dual boot with Linux is to use GRUB. This bootloader is the one that offers the best compatibility with all types of operating systems (even with the oldest versions of Windows) and it will give us much less problems. However, to modify and manage it we need to depend on the Linux distribution. If tomorrow we decide to uninstall Linux, we must look for an alternative to continue loading Windows, or leave GRUB installed.
Lilo, for those who don't like GRUB
Although GRUB is the most widely used bootloader on Linux systems, it has a rival that ranks second and has a significant number of loyal users: LILO. Acronym for Linux Loader, this software allows us to configure up to 16 different operating systems to choose which one we want to boot when we turn on the computer. This bootloader is compatible with 32-bit and 64-bit systems, it can boot internal or external hard drives and can even be installed in the MBR of the computer.
Bootloaders for Mac
Although it is normal to have only macOS installed when we buy a Mac, on Apple computers we can also install other operating systems on partitions or hard drives that we have connected. Although for this we will need a bootloader like the following.
Clover EFI bootloader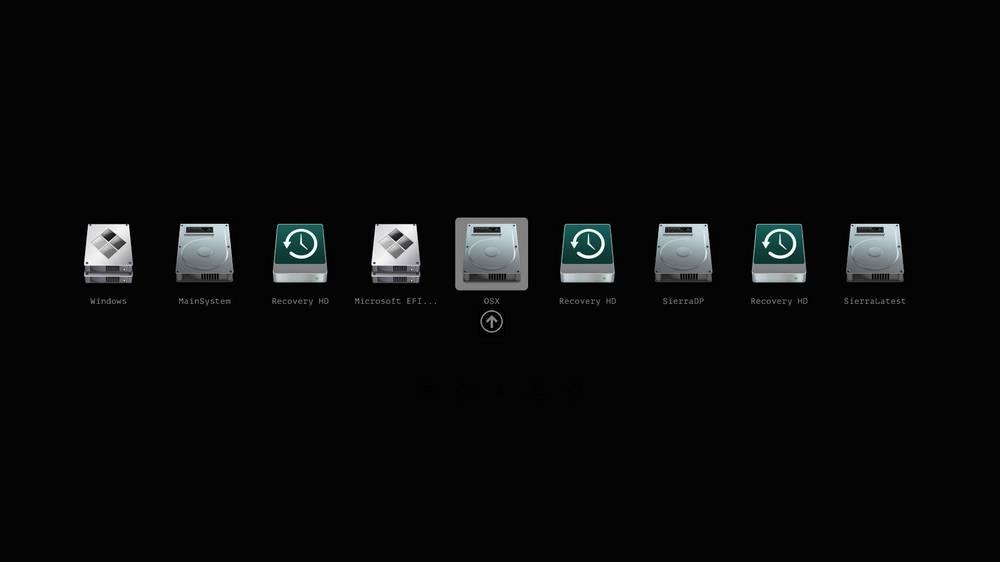 This is one of the most popular boot loaders that we can find for Apple computers. With it we will be able to load any operating system (macOS, Windows or Linux) on the computers, both in EFI mode and in UEFI mode.
Among its features we can highlight a highly customizable interface, the ability to load the last loaded system after a scheduled time and the ability to create custom entries to, for example, start an operating system with custom parameters.
We can download this manager from the following link .
rEFInd Boot Manager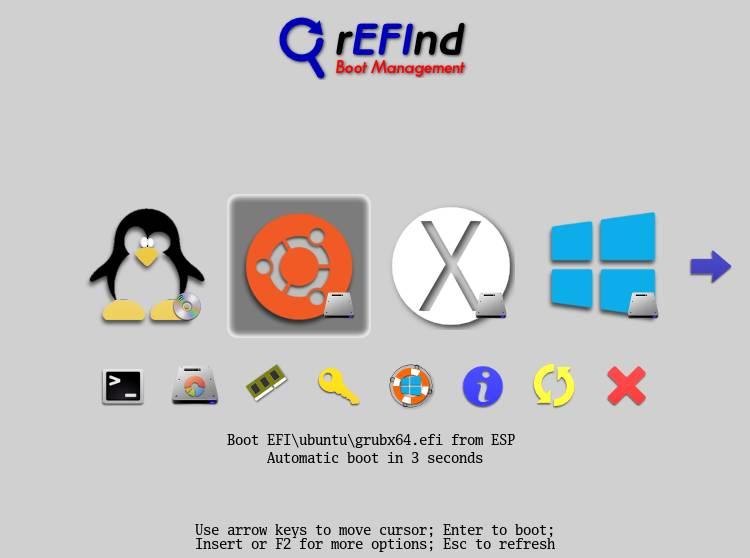 This boot manager is a derivative version of the popular Small rEFIt for EFI and UEFI systems. This boot manager allows us to add all the operating systems we want, both installed on internal disks and on external drives, to be able to choose each time we turn on the computer with which operating system we want to boot.
We can download this boot manager from the following link .
BootIt, an excellent standalone alternative
The previous options are generally linked to an operating system, either Windows or the Linux distro that we want to use. However, if we want a totally independent option, we should definitely use BootIt.
BootIt Bare Metal is a boot manager and partition manager that is installed on the main partition of the hard drive and, from it, we can manage our hard drives, operating systems and partitions.
This bootloader is compatible with absolutely any operating system, configuration, type of hard drive and file system. In addition, despite all the configuration and customization options, it is very easy to configure. And in case there is a boot error (partition change, new order of hard drives, etc) it is very easy to modify.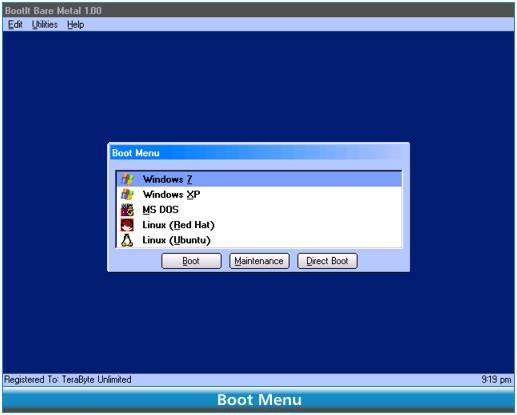 Without a doubt, the best bootloader that we can install. Its biggest problem is that while the previous ones are free, this software is paid.
We can download a trial version, or buy the definitive license, from the following link .
Disadvantages of BootIt
Of course, it is the most advanced of all the ones we have seen. And, in addition, it is the one that we can most easily configure, since we do not need to depend on any operating system for it. However, it is a paid bootloader, so, to use it, we will have to pay its corresponding license.