software
Improve the sound and get to higher volume in windows audio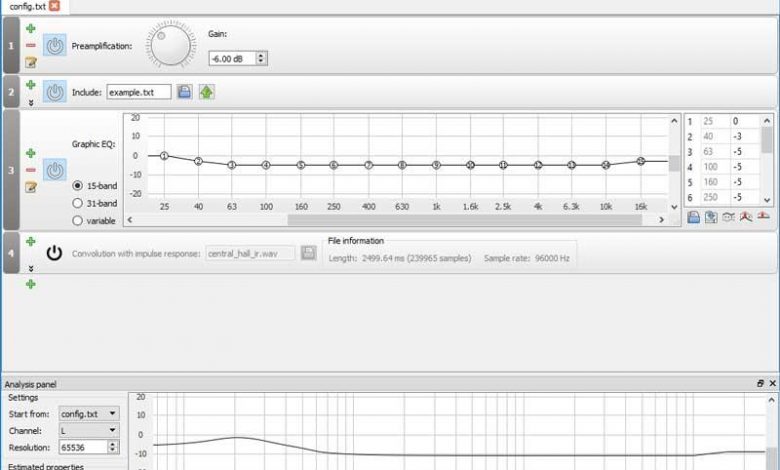 For a growing number of users, the multimedia content they play on their computer is gradually gaining in importance. While a Windows PC is very useful for working, it will also help us to watch movies and series, play games or listen to music. Hence, being able to control the audio volume in the best way is essential.
This is precisely what we want to talk about in these same lines, that is, to control and increase the volume in Windows. This is something that can be done more than necessary at certain times and situations. This is because we can find some multimedia files or Internet platforms that play very low. In this way, as we will see below, we will try to increase that volume of the output audio.
Adjust volume natively in Windows
As most of you will already know first-hand, controlling the volume natively in Windows is very simple. For example, for this we only have to click on the corresponding icon that is located on the Windows taskbar. We find this next to the Internet connection, where we can adjust this level through a sliding bar.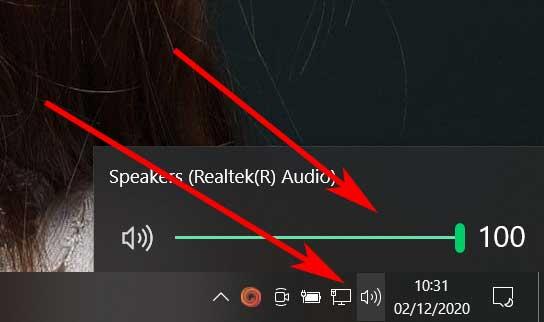 In the same way, we have the possibility of independently managing each of the levels of the running programs. This, as you can imagine, allows us to give or remove volume to each of the running elements depending on the needs of the moment.
This is something that we achieve by clicking with the right mouse button on the aforementioned icon, and selecting the Open volume mixer option . Here, all the running programs that have multimedia content will appear with their corresponding scroll bar. Thus we adjust, either in general volume of the system, or each element independently.
But at the same time it may be the case that what we want is to further increase the volume of the content to be reproduced. This is something that can be very helpful in many programs or platforms with sound. And it is basic the fact that we can, at a certain moment, increase the native sound of Windows. This way we will have the opportunity to make the best use of the performance of the speakers we have installed.
Programs to increase volume in Windows
What we tell you is something that we can achieve by using certain applications specially developed for all of this. But yes, it is also important to know that in addition to this, some of them not only help us to increase the volume but also allow us to improve the audio quality of the system in general. Of course, although we are going to show you a series of programs that increase the volume of sound in Windows, we have to be a little careful.
And it is that if we abuse this functionality, we can distort the output of that audio, damage the speakers or headphones, or even hurt ourselves.
FxSound, increases the volume up to 200%
To begin with, we will talk about a solution of this type called FxSound . Specifically, it is a program that we can use from this link for free. It is a proposal that has been with us for a good number of years and that has been gaining in experience. The program natively presents several functions that help us to adjust and increase the sound volume of the PC.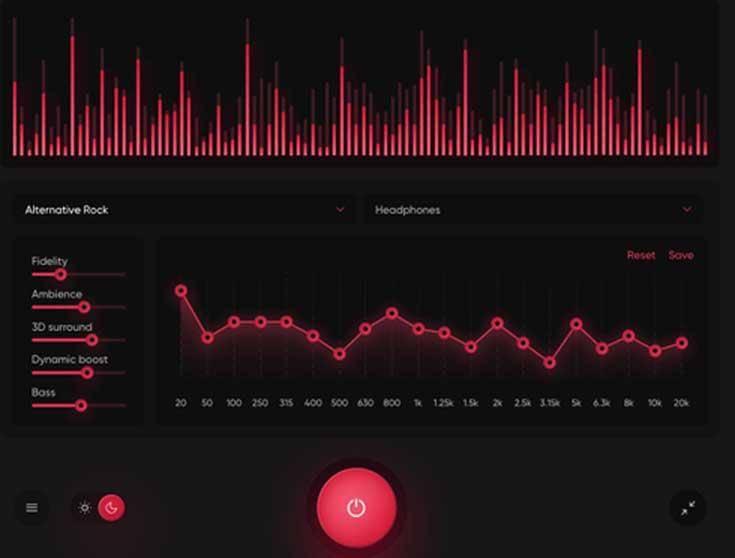 We must also bear in mind that it offers us a wide variety of predefined modes. This allows us to improve the audio on the computer depending on the type of content we are listening to. It is not the same in this sense when we watch a video, than when we play, for example. In what really interests us here, the program we are talking about allows us to increase this level of volume that we comment on up to 200% over the original.
SetVol, control the volume from the command line
The truth is that the sound volume control in Windows, we could sometimes say that it is somewhat limited. That is why many users are increasingly turning to third-party solutions. Well, here we have one that will allow us to manage this section in a deeper way. Of course, instead of using the usual graphical interface, in this case we use the system command line.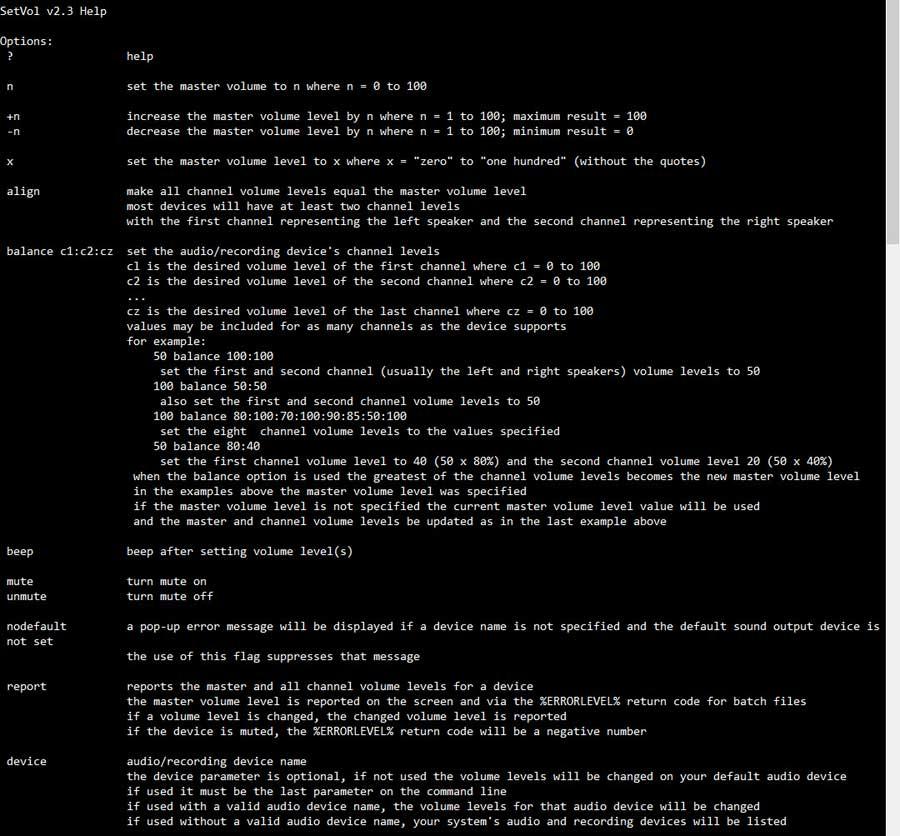 To download this program we can do it from this link . At the same time here we will see a sample of the parameters that we can use in this case to control the volume of the Windows sound . So we just have to take a look at what interests us in each case to get the most out of SetVol using commands.
Letasoft Sound Booster, increase the volume in Windows up to 500%
This is another of the well-known proposals in this same sense to improve audio and increase it in Windows. It hardly consumes system resources and we can download it from this link for free for 14 days. If we have to highlight something about this program, it is that it allows us to increase the volume of the system up to a maximum of 500%, which is not bad. However, as we mentioned before, it is not advisable to abuse all this.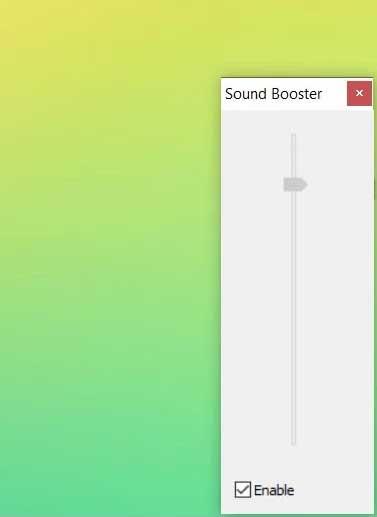 In addition, its use is extremely simple, since after installing the application on the system, we will see that a new volume controller appears on the right side of the taskbar. Thus, from it we can activate or deactivate its function, as well as slide the adjustment to increase the volume up to 500%.
VLC, increase the volume with the most popular player
The popular VLC media player that many of you have on your computer, allows us to increase the volume of the content we listen to here. We refer to increasing this section above normal, so we are going to see how to achieve it. The first thing we do is start the program as such and go to the Tools / Preferences menu option. Next, we mark the All option at the bottom of the window.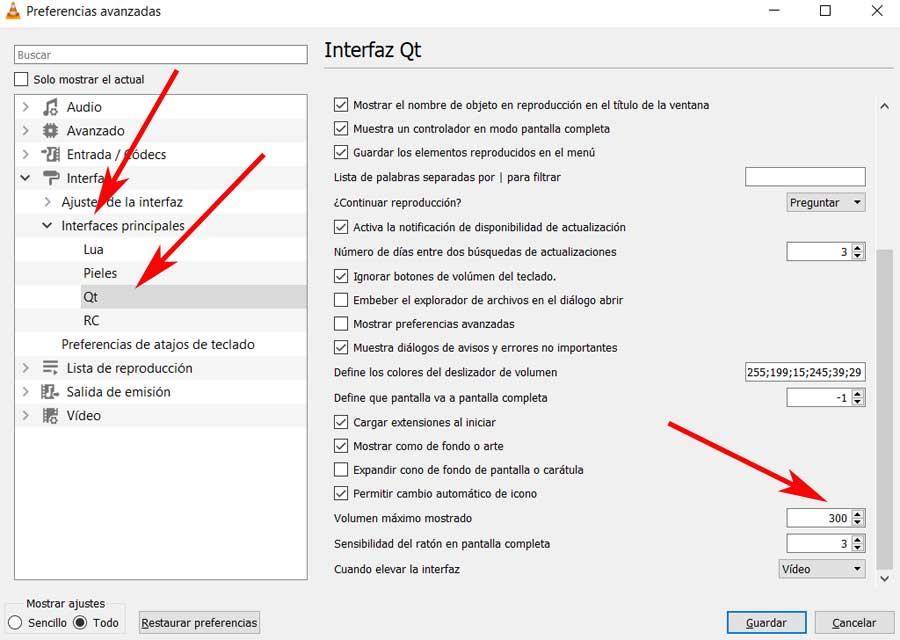 In the right panel, in the list that appears, we find Interface / main interfaces / Qt. So if we take a look at the bottom of the left panel here, we see an entry called Maximum Volume displayed, so for example we set it to 300. This is a program that we can download from here .
EarTrumpet, control the volume to the maximum in Windows
In this case we find a UWP application that you can download from the official operating system store. It integrates seamlessly into Windows and allows us to improve and increase the volume on the computer. Thus we can manage these levels both generally and individually by running applications. All this through a simple as well as intuitive user interface with several sliders.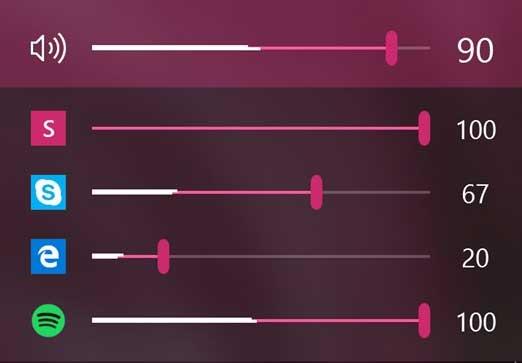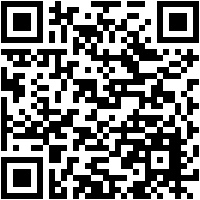 Developer: File-New-Project
Boom 3D, increase volume up to 150%
Here we find another well-known proposal in the sector, a program that you can download from this link or from the Microsoft Store. As its name suggests, its main purpose is to allow us to amplify the volume of Windows and its applications through various internal functions of the software.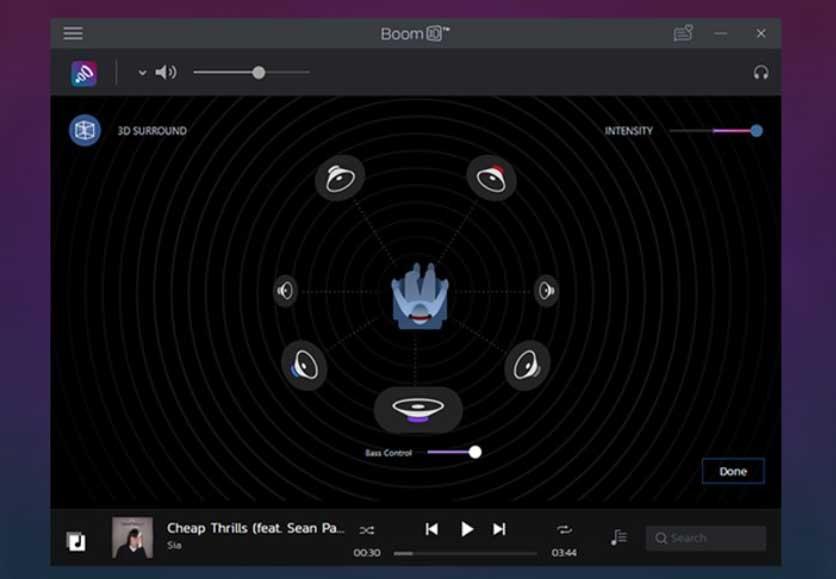 For this it makes use of certain algorithms with which we manage to increase the volume of the output audio that we obtain. To give you an idea, we can increase this level to 150% with hardly any loss of quality.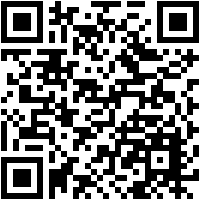 Developer: Global Delight Technologies Pvt. Ltd.
AUDIO AMPLIFIER Free, with 1000% volume gains
It is an interesting tool aimed at users who need to increase the sound level of any audio file without being affected by a loss of quality. It is recommended for both songs and video files, allowing its volume to be amplified to provide users with a more satisfying multimedia experience. It has support for a large number of multimedia formats, such as MP3, WAV, OGG, MID, ASF, AC3, MOV, AVI, WMV, FLV, 3GP, VOB and MP4, among others. With this program we will achieve a maximum profit of 1000%.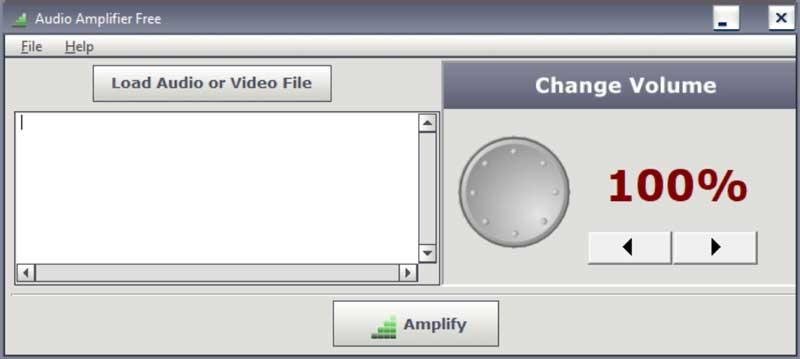 Audio Amplifier Free is capable of achieving decent results. It is able to preserve the quality of the original file while changing its volume quickly. As drawbacks we can mention that it does not allow listening to the audio while it is being edited. Likewise, it will only be able to process one file individually. To be able to carry out batch conversions, it has a paid Pro version.
We can download this application for free from this link .
Equalizer APO
This application can also be used as a sound volume enhancer and works on any number of channels. It stands out for needing low system resources to function so it can run in the background without us noticing. It is compatible with the VST plugins which allows us to improve the sound even more. The equalizer supports an unlimited number of filters, has a modular graphical interface, and is capable of seamless integration with Voicemeeter.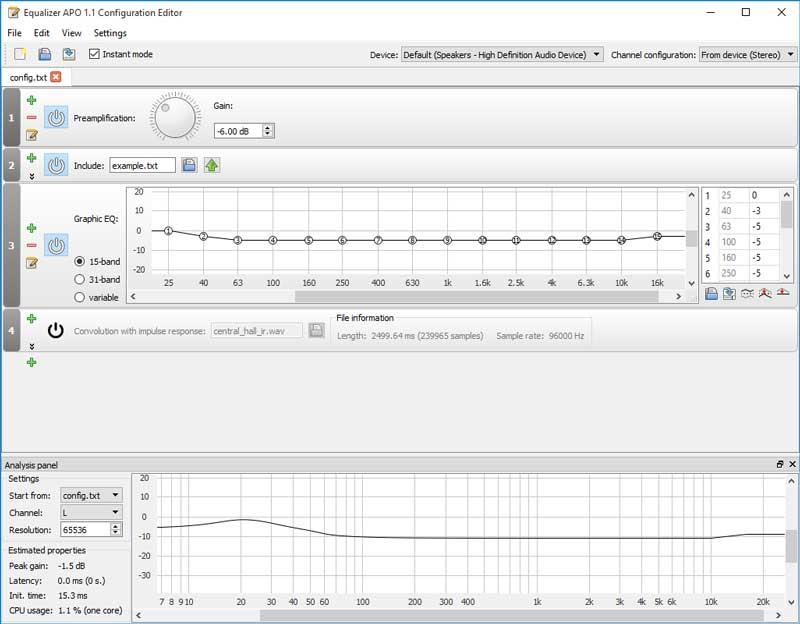 We can download it for free from here.