software
How to use discord and start taking advantage of this application on any device? Step by step guide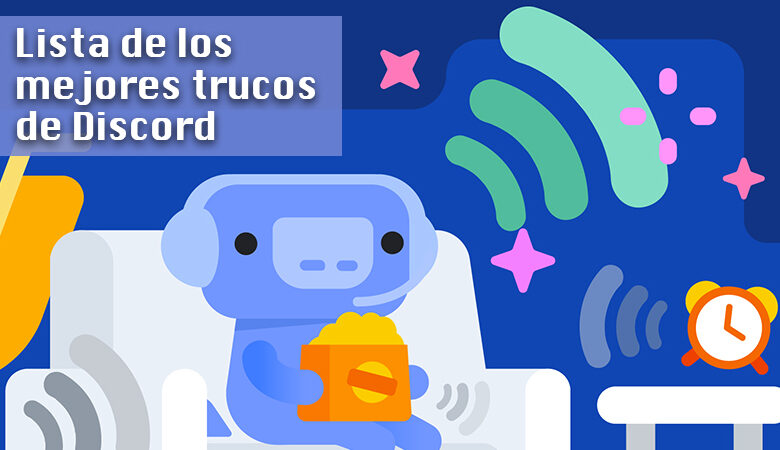 Discord began as just another application, through which users could keep in touch and exchange information . However, as its features became known, many more people decided to start using it.
It is implemented for various uses, be it professional, educational, socializing or playing. But really its boom occurred within the Gamer world, since it allows to be connected and maintain constant communication with other players without having to leave the games.
It should be noted that it can be used in all types of equipment. Therefore, if you want to know everything about How to use Discord and start taking advantage of this application on any device? , we recommend you pay attention.
How does the Discord communication tool work and what is its use?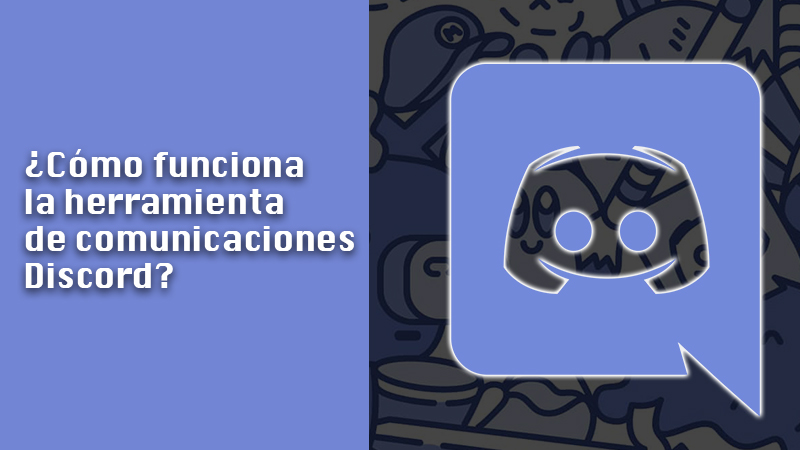 First of all, Discord is a free application that can be accessed from mobile devices, computers or tablets. This means that it is a multiplatform app. Its main focus is on creating chat groups for various purposes.
Among the main functionalities that it has, the options to chat by text, by voice and even make video calls stand out. In addition, it offers options such as Overlays and the use of bots on servers . Specifically the servers, are the communities that can be created within the platform to have communication.
Besides, each server has different channels. Thanks to all this, it has become the perfect ally for gamers, as it allows them to maintain communication with each other without leaving the games. If at any time you have asked yourself the question of What makes Discord different? It all comes down to combining the features of multiple apps in a single space. In addition to that, it has a very simple interface to use, so that any user can enjoy it without major inconveniences.
Learn step by step how to use Discord from any device like an expert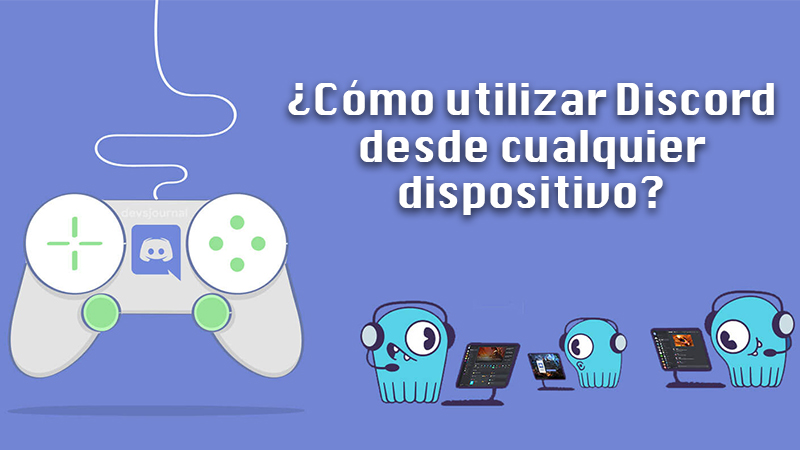 If the use of Discord has caught your attention , you should know that you can access it through different devices, whether they are mobile phones or computers.
Therefore, we will show you in the following step-by-step guide how to use Discord, how to add a contact, join a server, etc:
On mobile
This application can be installed on Android and iOS mobiles , so it will be very easy to find it in the App Store or in the Play Store . In this sense, the first step to follow is to download it and create an account .
To create an account you must enter the app and click on the "Register" button, located below the Login button. Followed by that, it is time to fill out the form with your username and password . Finally, click on Continue . You can then create your first server by clicking Get Started, although it is a totally optional step. If you don't want to, just tap Skip. In this way, you can start using the functions of the app.
To join a server:
Go to the main Discord screen .
Unfolds the column located on the left side.
To join a new server from your mobile, click on the button with the + icon .
There you can create your own server or join one . To access an already created one, simply click Join a server.
Write the address of the invitation you are going to enter . It is worth mentioning that the addresses have a shortened format, along with a URL composed of gg followed by some letters and numbers.
However, there are directories that allow you to directly enter existing servers. On sites like Discord.me,Discordea.net etc., you can search among several options. Then, click on the server you want to be part of and click on Accept invitation . If you want to exit a server, click on the name of the server at the top of the screen. Then, a menu opens where you must select the Leave server button and that's it.
To add a new friend:
Go to Discord .
In the bar at the bottom, click on the icon that has the shape of a person.
The Friends section will open . There, click on Add friend in the button at the top right.
Enter the username and then go to Send friend request .
In the computer
On the other hand, you can choose to use Discord from your computer. The first thing you should do is go to discordapp.comand once inside select on the Login button , located in the upper right. Create your new one by clicking Sign Up, option found below the Login button .
Then, continue with the registration process through the steps indicated to have your account. Finally, go to Continue. A window is automatically displayed to create your own server from scratch. However, for now, you can skip that step by clicking Skip. In case you do want to design your first server, click on Start. In this way, you will have completed the first steps to enjoy the Discord functionalities .
Now, it is time for you to learn how to join a server:
Go to the main screen .
On the left side, slide to open a column. You will be able to appreciate that it is empty if you are new, so you have to press + to join one.
Choose between creating a new one or joining one in the Join a server button .
Write the address of the invitation that was sent to you.
Select to accept the invitation .
When you want to leave a server, just go to the name of the server and click Leave Server .
To add a friend to your friends list:
Open the Friends list .
Click on Add friend .
A pop-up window will open with a text box. Write your username there.
It should be noted that the username is made up of text (case sensitive), # character and Discord tag . It would be, for example, something like this: SoyGamer # 35 . Then you just have to send the invitation to be added to your friends and that's it.
List of the best Discord tricks you must know to be an expert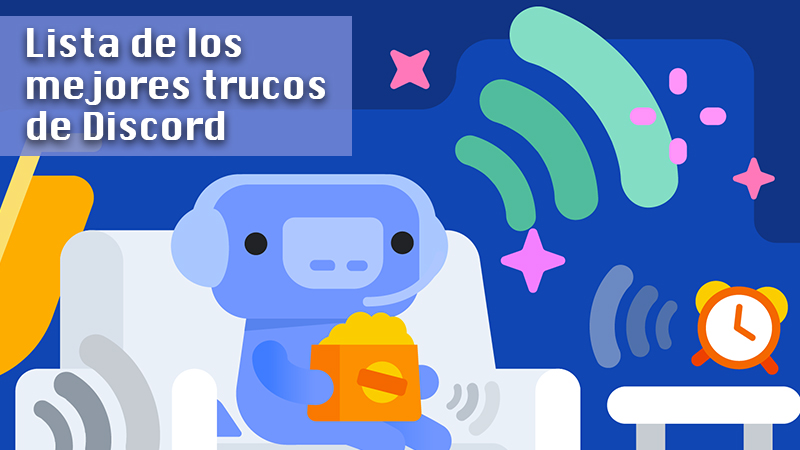 For those who want to handle Discord like all experts, there are many tricks that can be useful. But if we start listing them all, the list would be almost endless.
Therefore, we will give you the 5 best tricks to take advantage of the platform:
Edit or pin messages
Modifying messages that you have already sent is a very interesting option and that many users value, because there are opportunities in which inappropriate messages or wrong information are sent.
So, to solve this common problem, we recommend executing the following trick:
Enter the chat in question.
Find the message you are going to edit and click on the three-dot icon that is located on the right side of the text.
In the menu that appears, tap Edit .
Select the text to edit and you can change it to the words you want.
Moreover, it is possible to pin messages easily . However, you can only do it if you are the administrator or have the appropriate permissions for it.
If so, you just have to do the following:
Enter the chat where the message is.
Select the message and click on the three dots on the right.
Click on Anclar .
This will allow the message to be anchored in the chat, which means that it will be fixed at the top of the channel so that it is observed by all participants. The great advantage of this is that this content can never be deleted unless the administrator deletes it.
Share the screen
For those who plan video conferences and need to show any details to other users about a particular task within their PCs, the Screen Share function is ideal. Likewise, it is highly recommended for players who want to explain a specific play they made . In this way, you can share the entire screen or just one application.
To enjoy this option, you have to start a video chat . Next, move the mouse to the bottom of the screen to display the options. Press on the Start screen sharing button and you're done.
Take advantage of bots
Did you know that in Discord there are bots to play or add automation to the channels of your server? . They are very similar to the ones you find on other platforms such as Telegram or Slack .
One of the details to consider is that you can locate different types of bots on websites such as:
Bots on Discord.
Discord Bot List.
Carbonitex.
There you will find the links to add them to your server, and you can even take a look at the number of servers that have it installed, as well as a description of it.
Group mentions
This alternative is perfect for communicating an important message, which you should make sure everyone reads.
To do this, there are two methods:
Write @here before a sentence. In this way, you notify everyone who is connected to the channel where you are writing.
Write @everyone followed by the text, so that the notification reaches everyone, regardless of whether they are connected or not.
Create roles
If you have a large server, this feature can be very helpful. With it, it is possible to define who can manage and control each of the channels . To be able to execute it correctly, it is done through the Role Manager function , which is displayed when you click on the wheel icon on the right hand side of the channel.
Next, you have to enter Permissions and from there start adding individual users or designing roles for each person. So, what is done with it is to grant permissions to manage said channel .