software
How to set up to printer on a windows 8 pc quickly and easily? Step by step guide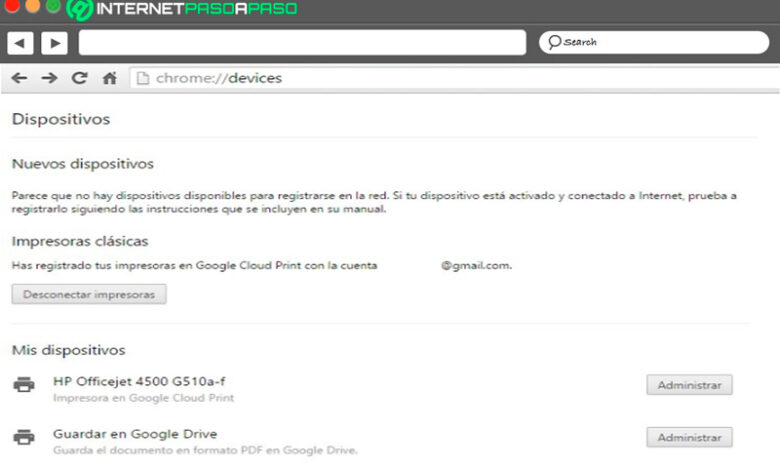 Keep in mind that the process of installing and configuring a printer in Windows is very simple and easy, so being able to add a printer to your computer should not generate any complications. In general, these machines usually come with an installation CD so you just have to insert it and connect it to the PC with a USB cable .
It should also be mentioned that the installation and configuration processes will vary according to the manufacturer of the same, but in itself, with any of them this process will be very simple as long as there is no type of error. Keep in mind that the use of these printers is very important and necessary for most users, especially those related to the workplace.  
Taking all this into account, here we are going to teach you how to configure a printer on a Windows 8 PC in an easy and fast way, as well as what are the possible errors that appear in it to start printing and you can solve them easily. To do this, follow in detail everything that we will teach you next in the post.
How many printers can I connect to the same Windows 8 computer?
Many Windows users constantly wonder how many printers can I install on the same computer? And the truth of all this is that this operating system allows you to install several types of printers on the computer, generally, you can install as many printers as there are LPT1 ports available on the computer, mostly Windows computers usually have 3 LPT ports.  
However, it should be mentioned that if the installation of these machines is done via USB, then it can be said that you will not have limits to connect different machines to the same computer, since each of them will have a different driver . The most common in these cases is to have two or three printers installed simultaneously, this will allow you to have option B and C if the A comes to present some type of failure at the time of printing .
Learn step by step how to configure a printer in Windows 8
The process of configuring a printer is very important for its operation, it is usually carried out mainly when you have two or more printers installed on the same computer, since you must necessarily set one of them as the default, which will be the one that runs impressions once you decide to carry out this type of activity .
In accordance with this, here we show you the procedure to configure a printer in Windows 8 easy and fast:
The first thing will be to connect the printer to the device, be it a desktop, laptop or tablet computer, it will be recognized by the equipment and the respective drivers will automatically begin to install.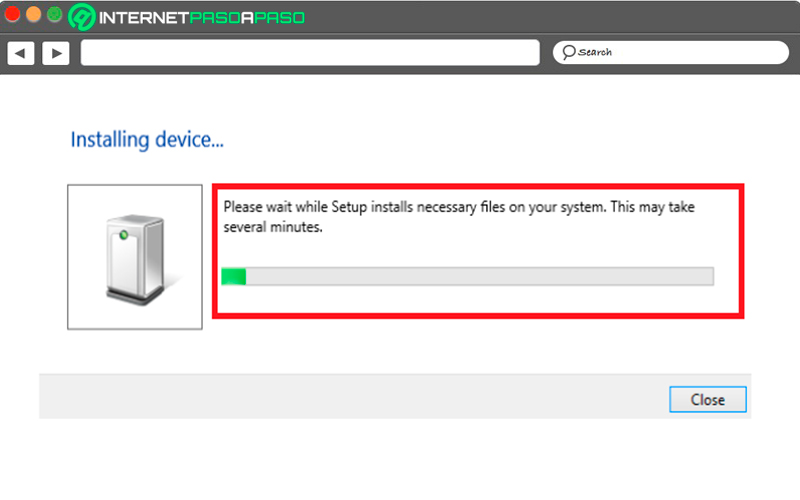 The problem is mainly generated when several machines have already been installed on the same computer, so it is mandatory to have to configure one of them as "Default".
To be able to do this, it will be necessary to press the key combination "Win + W", so that the search box appears on the home screen.
There you just have to write "Printer devices" so that they appear automatically. This means that on the screen you will be able to see each of the machines installed in the operating system .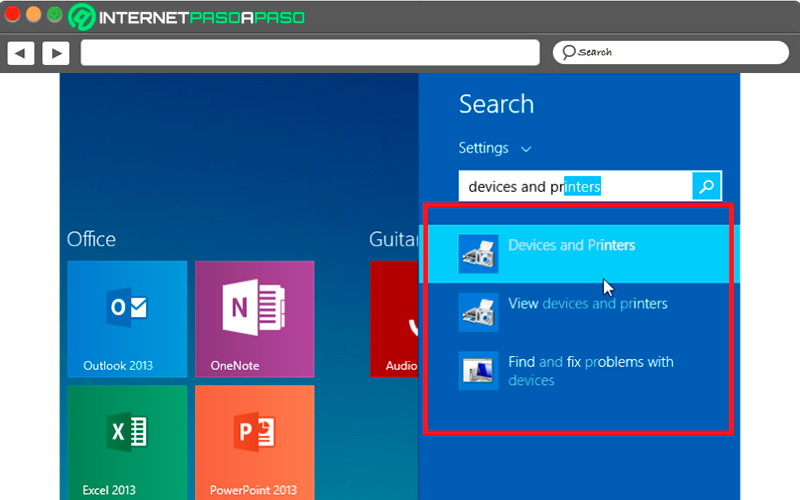 Here you must identify the machine you want to set as default in the list that appears on the screen. Once identified, simply right click on it and in the menu that appears on the screen you must choose the option "Set as default printer".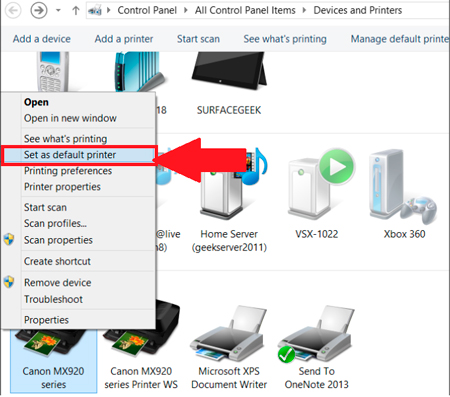 Now, from now on this may vary depending on the type of printer that has been installed, since some manufacturers have decided to offer technical support for their users, this usually appears mostly on the home screen as if it were part of the " Modern applications ".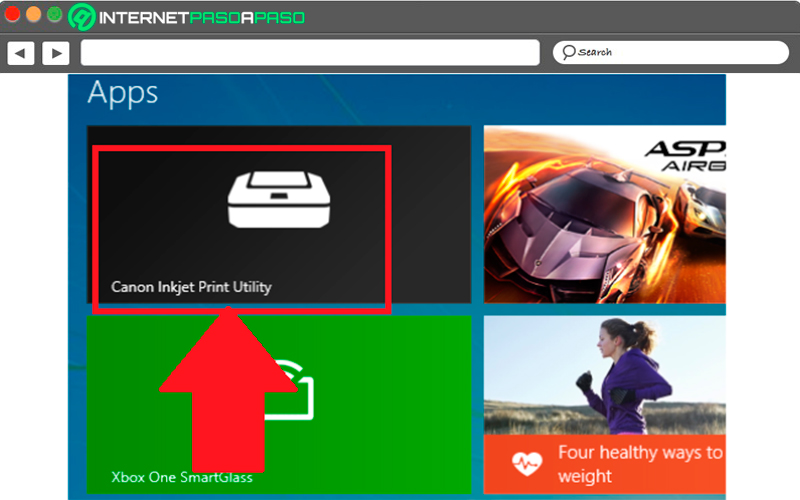 If you want to print specific information from any of the "Modern Applications" that you have run, then you just have to press the "Win + K" key combination so that a band appears on the right side of your screen, there You must be present all the alternatives that you can choose to print, this as if it were part of the "Modern Applications".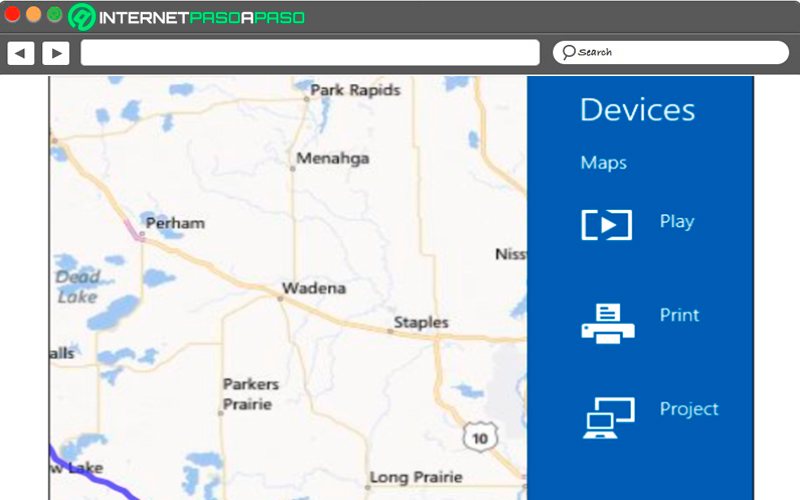 In this case, Windows also allows you to use a Wireless printer, whether it is connected to our local network or to the one that is part of the printers installed on the computer . If you choose the "Installed Printers" section then all those that you have installed will appear, worth redundancy on your PC. The one you have by default will appear first . When it is selected you will see a conventional interface that will have a better appearance.
Once you have reached this point, you will already be finishing the process, here you only have to define the type of printing you want, either in color or black and white, the orientation of the printing, if it is vertical or horizontal, the number of copies, among some other options that you will have there available.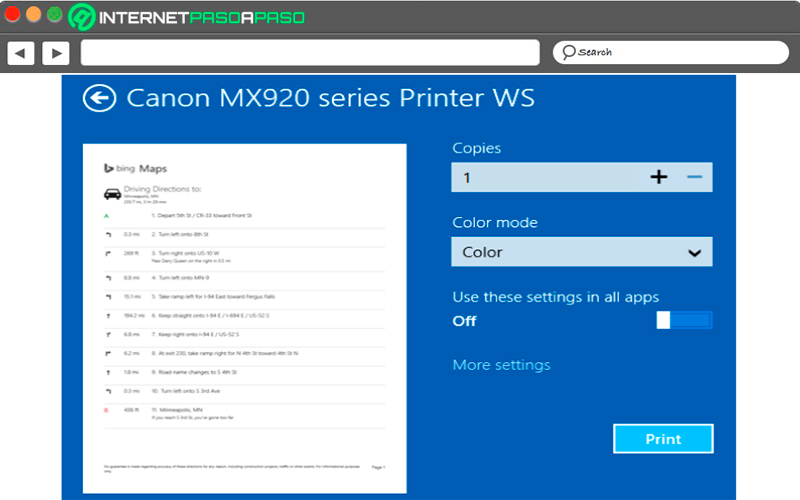 As you can see, in Windows 8 you can use the printer with the "Modern Applications" easily from the start screen . All this represents an advantage for the user, in addition to that Windows is compatible with at least 3000 different printers on the market .
Frequent errors in Windows 8 What are they and how to solve them to start printing?
In general, when you want to print in Windows, different types of errors can be generated, which will not allow you to start printing the information you want . That is why here we are going to show you what they are and how you can start to solve them easily .
To do this, follow in detail each of the most frequent errors in Windows 8 that we will show you below:
Windows does not recognize the printer
One of the most common cases is that Windows does not recognize the printer, since the release of version 8 this type of error has become very common among users. Luckily, there are some alternatives that can be tried to try to solve this problem that can cause you many headaches.
However, before starting to teach you what alternatives you can do to solve this, we recommend that you carefully check that all the cables are well connected between both devices .
If everything is correct and there is no problem, then follow each of these steps:
Install a printer driver
Usually many printers do not support Win 8 at first, this is because most of the printers use drivers that this OS does not recognize . It should be mentioned that the drivers are responsible for making these devices work on the computer, if it is not recognized, unfortunately it will not be able to carry out any printing process.
To try to solve this it is necessary to look for driver updates on the printer manufacturer's website, for this it is necessary that you use the model number of the machine which is always visible on the front.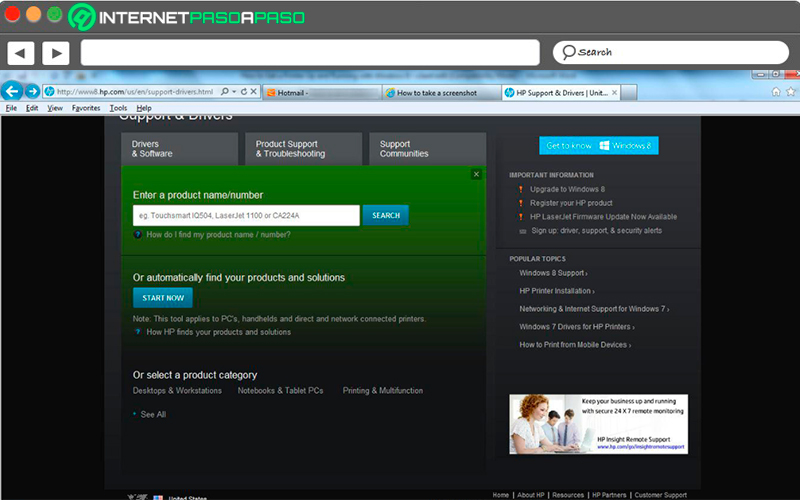 You could also check the website of the manufacturer of your computer to see the drivers with different devices, for this you need to have the number of the PC which is at the bottom of it. Finally,  Driver Reviver will take care of updating your printer driver to the most current one so that compatibility with Windows 8 can be achieved .
Run it in compatibility mode
Another reason why this type of error is generated in Win 8 is that even though the driver is correct, the OS refuses to install it . For this to work, it will be necessary to make it believe that you are working with Windows 7 .
For this, it is necessary to work in compatibility mode through the following steps:
The first thing to do is to find the correct driver, when it is found you must right click on the "Settings" icon for the driver.
In the menu that will appear there, select the "Properties" item.
Then go to the "Compatibility" tab .
Now in the second section you will find a box that says "Run this program in compatibility mode for", in the drop-down box you must make sure that it indicates Windows 7 despite having Windows 8 installed.
Here you must select the box and then click on "Apply" so that all the changes made are saved.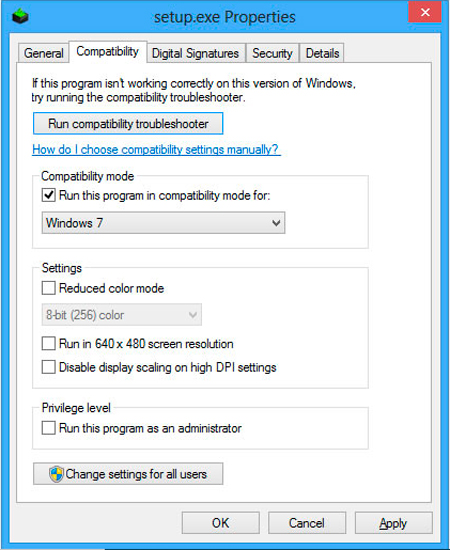 Print is misaligned
Keep in mind that a misalignment of your printer can become a big problem, especially since on many occasions it can be very difficult to solve . When there is a misalignment all your prints will be unprofessional, so being able to  align is practically mandatory.
To solve these problems and make your machine work properly, you can follow each of these tips:
Check the print cartridges
When this type of alignment problem occurs, it is mostly the printer cartridges, so it is recommended to verify this first. If they have not been installed correctly in the device, then this can cause the prints to come out blurry or smeared, a solution is to remove and reinstall them correctly .
Use the installation CD
In case you have verified the previous step and the cartridges were installed correctly, then you can check the installation CD of your printer, in many cases they bring alignment applications inside the CD that allow you to solve these errors easily .
Use the control panel
If your printer is modern, then it may have a built-in alignment function , for this you can use the control panel of your PC and look at its preferences and there you can see if it has an "Alignment" function. If so, proceed to  configure it and test it with a blank sheet .
Perform a cartridge cleaning
If this cartridge problem then again we must go to the cartridges, this time it is to clean them since many times they get dirty or jammed, which can cause the printer to become misaligned. If your printer is modern, then you can go back to " Control Panel " and in the "Cleaning" option run the application and check if this helps the alignment .
Cartridge replacement
If all the previous tips have not given a favorable answer, then you should try to solve all this by changing the cartridges with new ones . In many cases, old and low-ink cartridges begin to cause these types of problems. However, this should be done as a last option considering that new cartridges can be expensive .
Ink out error but cartridges are full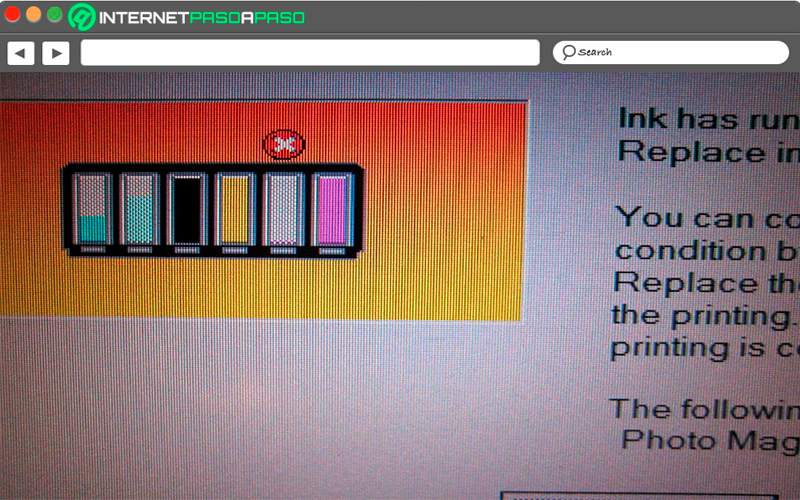 On many occasions you want to print some information and suddenly you get a warning that the cartridges are out of ink when they are actually full .
This type of error can be due to different reasons, such as the following:
One of the main reasons why this happens is that when the cartridge is to be removed from its packaging to insert it in the machine, the ink nozzles or contacts are touched with the fingers, so that mishandling of them can cause clogging of the ink outlet.
However, one way to solve this is to remove them again and with the help of a dry cloth to clean them carefully. You must very carefully clean the contacts on the cartridge and on the printer . Once this is done you can make a test print to verify that everything has been correctly. Through the "Printer Assistant" you can do what is cleaning the heads .
Another reason why this is generated is due to the use of the ink that is being used in the cartridge, especially when these are not original since it can create an incompatibility . It should be noted that this type of failure is very rare, but in this case you can replace these cartridges with an original one and thus check if the printer starts working correctly .
I cannot print from a smartphone
Although many users still do not know about this function, thanks to the advances of Google now Android users can make prints directly from their computer without the need to use a computer as an intermediary. Therefore, if one of your problems is not being able to print from your smartphone, then you can start using Cloud Print to try to solve this problem. This tool called Google Cloud Print is compatible with "PDF, DOC, JPG, PNG" files, among many others.
In the case that you have a printer compatible with Google technology and in the cloud, you can do this directly, otherwise, you must prepare your printer as follows:
The first thing will be to enter Google Chrome.
There you must enter Chrome: // device in a new tab of your browser.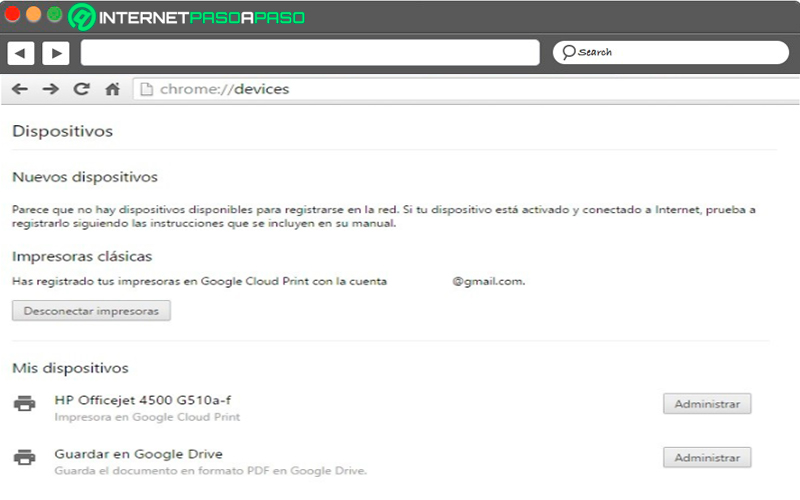 Guides and Tips
Microsoft