software
How to restore windows 10 system and format it without lingo files or programs? Step by step guide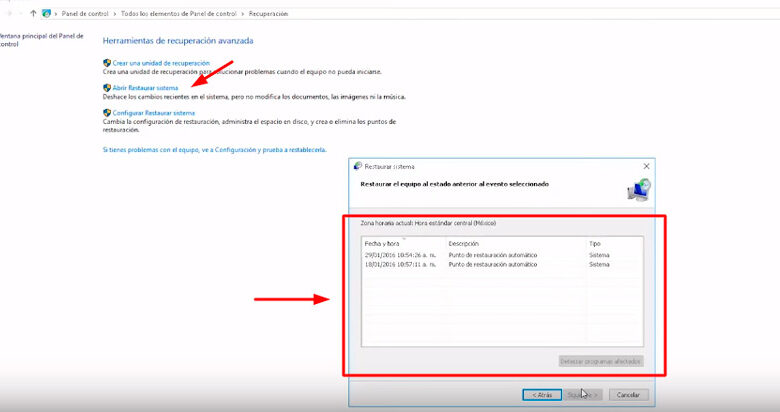 Windows 10 is one of the most popular operating systems in the world. This is due to the ease it offers the user to manage the information from their computer and because of the different tools that the OS has to restore important data.
That is, W10 has the option of being able to take the equipment to previous points and thus be able to eliminate conflicts that the computer has and that were caused by different circumstances.
In addition, you can turn your computer into the same state in which you bought it, for this you will have to perform a hard reset. If you want to know how these Windows tools work, we suggest that you continue reading this article so that you know all the details.
What are the differences between restoring the system and formatting it?
Many people are confused between these two technological actions that can be applied on a computer. A system restore is a tool that Windows has to bring your computer to the same state it was in at a certain time .
That is, when you do a restoration you choose a point for the operating system to bring all the values ​​and computer components of your PC to that moment. So everything you have after that stage will disappear. Previous programs that were on the computer will continue and no discs or other items will be required for reinstallation.
Instead, formatting the operating system (also called hard reset) is to bring it to its factory value . In this way, when you perform this action, you will have a computer just as you had it when you bought it. Therefore, you will have to incorporate all the applications and software from scratch that you had installed.
When is it more convenient to perform a restore than a hardreset?
You can perform a restore when you realize that the performance of your computer has decreased after you installed a certain program . In this way, with the native Windows tool, you will be able to establish the previous values ​​without the need to carry out large extra work.
Other occasions for which it is preferable to restore Windows is when you have a lot of information stored on your computer, and if you do a hardreset, you will run the risk of losing that important data.
It is also convenient to perform a restoration when you know that you will lose the licenses of the software installed on the computer . You do not have to forget that when you do a complete format of your computer, you will have to install all the programs again. Therefore, it will be necessary for you to have all the activation codes for your licenses at hand. If you don't have some of them and can't get them, you will lose your membership.
Steps to restore Windows 10 and format it without losing files, images, videos, or programs
The steps that you must take to restore Windows 10, according to each of the tools that this operating system proposes are the following:
From a restore point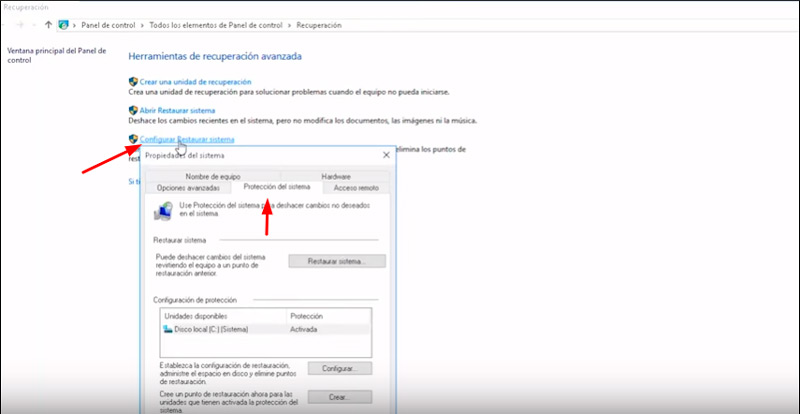 Although when you have to do a process through restoration, you will need to determine a point and this will make sure that you do not lose any data prior to this moment that you inform the operating system, it is convenient that you save all the information that you consider important in a USB memory or in the cloud.
So that you can do this task, we will explain it to you in the first step of how you should carry out a complete hard reset.
When you have everything ready, you will have to follow the following guide to configure the operating system and make your computer return to a restore point:
Write in the bar located next to the Windows icon "Recovery".
An application will appear that will have the best match. You must click on it.
This will take you to the "Advanced Recovery Tools" section , look for the option "Configure System Restore" and click on it.
Choose the "System Protection" tab and choose the "Protection Settings" field .
Activate this last option by clicking on "Configure", enable "Activate system protection" and then click on "Apply".
Click on "Open System Restore."
A window called "Restore files and system settings" will open. You will have to choose the "Next" option and then click on the recovery point that appears in the new window.
Click on "Next" and then on "Finish."
When you have completed all these steps, the operating system will be restored automatically.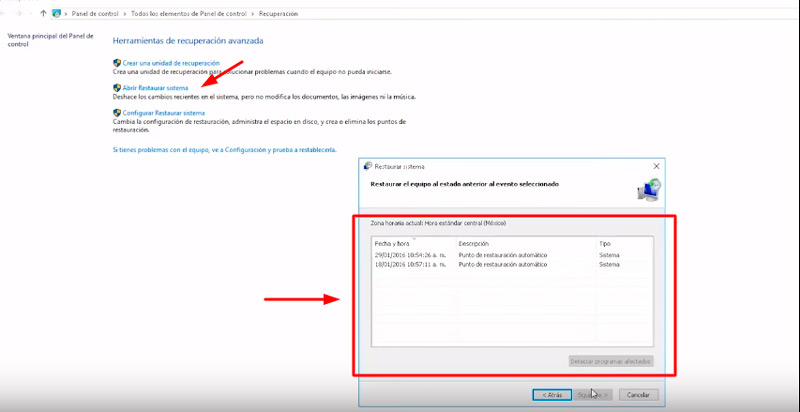 To factory settings
The necessary steps are:
The first thing you should do is a backup of all your important files. To do this, you will have to make a backup and save the information on a removable USB memory. You can do this by going to "Settings", then you will have to choose "Backup options", click on "Make backup now" and choose the destination you want, either the USB memory or the cloud.
When you have your data secured, you will have to look for the "Settings" option and click on it.
Next, you will have to click on "Update and security".
Look in the right pane for the "Reset this PC" tool .
Click on "Start".
When the options appear, you must choose "Restore factory settings . " This will make you reinstall the operating system as you had it the first day you bought your computer and will erase all the folders, drivers and information that you had on your computer.
To finish this process, you are going to click on "Restore" and follow the intuitive steps.