software
How to record calls from my ios iphone phone? Step by step guide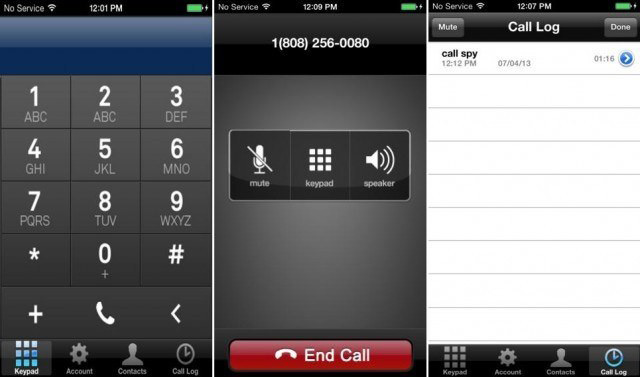 Smartphone technology has continued to evolve and that is how today these devices offer the possibilities of recording the conversations of a call from your mobile phone . This has become a very useful tool for most of the people considering the importance of being able to record those valuable conversations.
In other cases, many iOS users have valued this alternative as something very positive within the company, since it gives all its users a little more security. You have to take into account that on many occasions you can receive calls in bad taste or receiving some type of threat, with this tool you will be able to record all those types of phone calls without any problem, which can give you a backup in any kind of event out of the ordinary.
This tool is also very useful when you want to write down some data and we do not have how or especially for those people who do interviews through their mobile devices . That is why we are going to teach you how to carry out this process by following a series of steps in an easy and fast way.
Steps to record phone calls and conversations from your iPhone phone
It is important to know that this type of recording can be carried out in different ways. Thanks to technological advance, infinite mobile applications have been created that allow you to do this. However, the iPhone will also allow you to record a voice call through voicemail.
You must bear in mind that when making this type of recordings the receiver will not know that you are recording it, which can be beneficial when it comes to a recording for security reasons. To be able to carry out these processes, you just have to follow the following methods:
From your iPhone voicemail
This method will allow you to be able to make these recordings from your own mobile phone without the need to use any other tool, to do this follow the following steps:
To get started have  your own phone number registered on your phone.
Once you have your own number saved in your Phonebook, you must make the call to the number which you want to record or in that case, wait for that number to call.
Once the call occurs, select the icon or symbol  "+ Add call" which is located at the bottom of the screen of your Apple phone.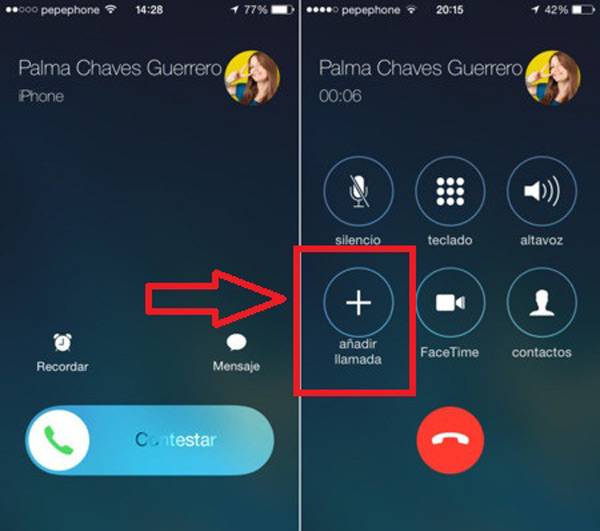 Once this has been done, we must make a call to your own phone number which was already registered in the previous steps, in this way the call in progress will begin to be issued to the voice mailbox of the phone. During this process, the person receiving the call will remain on call waiting for a few seconds . Now what you should do is the following:
Once the call is made to your own number, you have to  merge both calls.
To do this, you must select at the bottom of the screen the option "Merge call"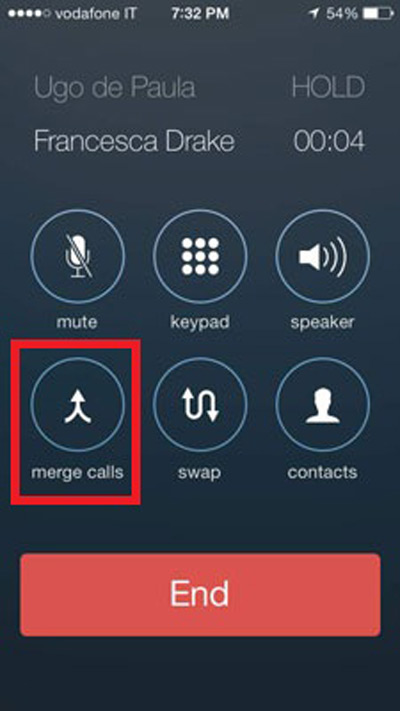 Once the calls have been merged, communication with the other person will be established again .
From that moment, everything that begins to be spoken will be recorded as a voice message on your device.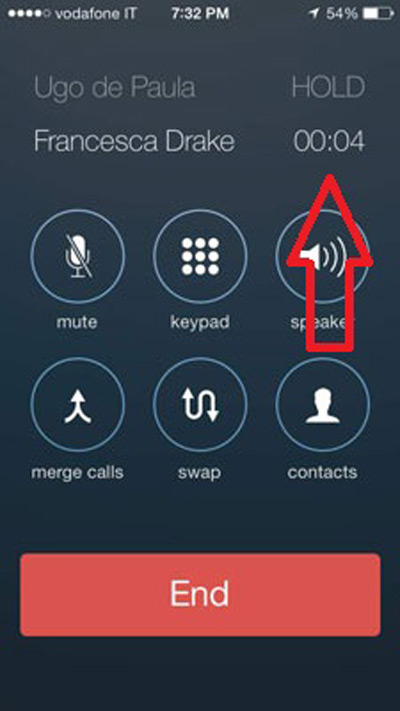 At the time of ending the phone call and you want to search for the recorded audio, we will do the following:
To do this, access your voice mailbox and search for the message to be able to listen to it.
If you want to share it, you must activate the visual mailbox of your iPhone .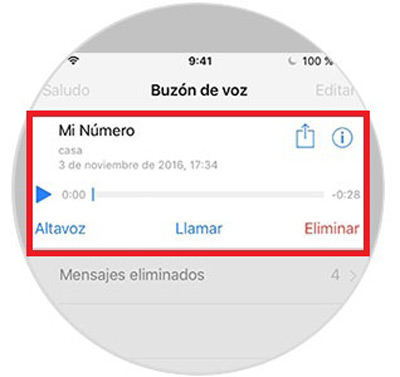 Once this is done,  the recording will have been saved in voice recording format.
If you want to share said recording through a social network or email you can do it through the available options, there you can select the share icon within the recording itself. Then you just have to choose the application you want to use to share the audio. This method is ideal if you want to record calls without using any application .
Using Google Voice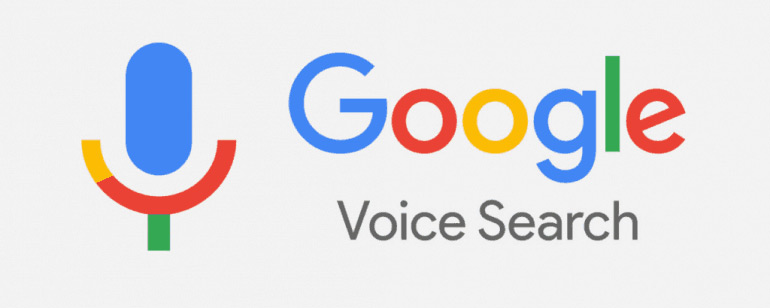 This is another tool that will allow you to carry out this call recording process at no cost, bearing in mind that most Apps have a fee for carrying out this . However, it has its limitations and that is that it does not allow the recording of outgoing calls, that is, you can only make use of this when you receive calls. In addition, you have to transfer your phone number to the Google folder so that you can have access to the recordings of incoming calls.
To be able to carry this form, follow the steps below:
To begin with this process you must configure your Google Voice account, you will do this through its official page by entering the following URL in your browser .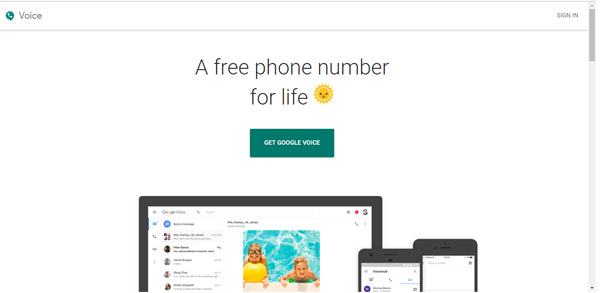 Once you enter the page you must follow all the instructions that they indicate.
When you've completed your registration and your account is up and running, it 's time to follow these steps:
You must enable the call recording option, these recordings will be saved in an mp3 file.
For this you must access the Google Voice page and click on the three-dot icon that appears in the menu on the left side and select "Settings"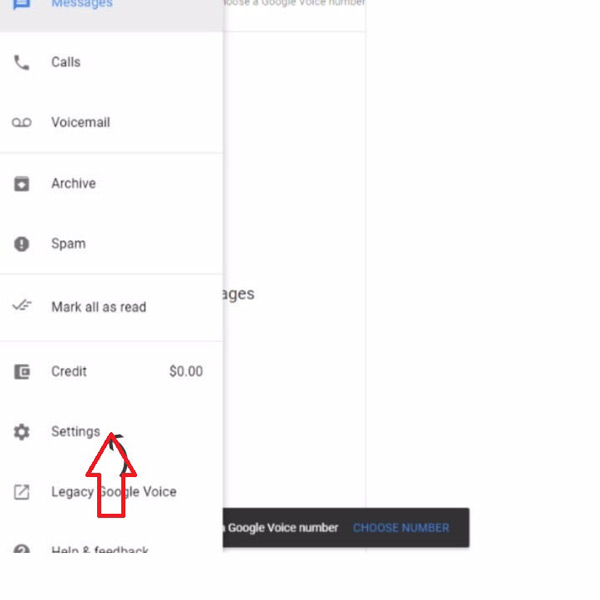 Now you must scroll down until you reach the "Calls" section. You must verify that the incoming calls option is activated .

Once this step is completed, you can start recording incoming calls, to activate the recording you just have to press the number 4 on your keyboard.
However, pressing the number 4 will activate a voice that will indicate to both parties that the phone call is being recorded .
If you want to stop the recording, you do it in the same way by pressing the number 4.
Once the recording is finished, the system will automatically save the audio to the Inbox . There you can search for it to listen to download it and share it.
External or portable voice recorder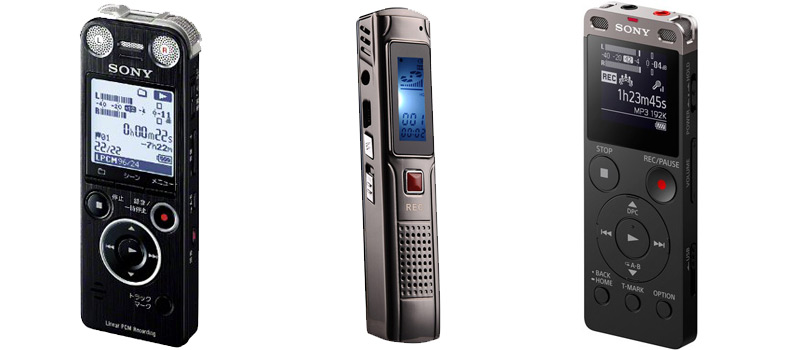 Thanks to technological advances, different devices have been created that allow you to be able to record phone calls without much problem . This is something that can be achieved with the voice recorder designed to link with your Smartphone.
This device can be connected via Bluetooth or through the mobile socket. But you must bear in mind that this recorder has a cost, therefore, this method is not so beneficial for all users who are looking for a way to carry out this type of recordings.
Using iPhone apps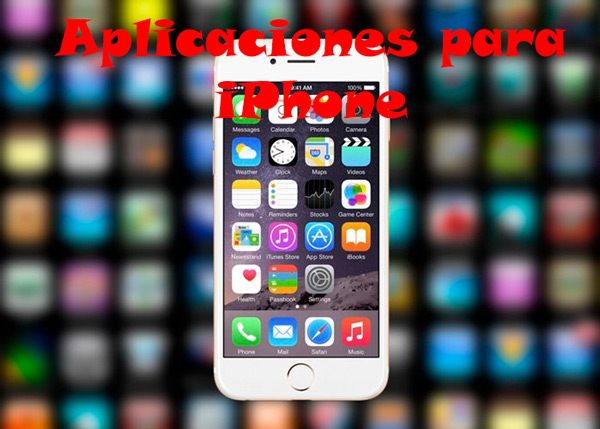 If you are looking for how to record phone calls from your Smartphone, but you need to record both incoming and outgoing calls then you should use an alternative other than Google Voice. For this, there are different applications on the market which can help you carry out this recording process in an easy and simple way.
But, if you want to make use of some of these App you must bear in mind that almost all of them have a cost, therefore, you will have to pay a few dollars or euros to use this tool on your device.
But … is it legal to record phone conversations?
It is important to mention that this will basically depend on the laws of each country, taking into account that they all have different laws regarding call recordings. However, for almost all Latin American countries as well as Europe, recording a voice call is legal, but as long as both parties are aware of this, that is, if you are recording a person during the voice call without their consent you may be breaking the law which could lead to problems.
* Note: Keep in mind that you could receive some kind of demand from the receiver if they find out that you have recorded it without their consent.
It is also important to mention that in most European countries , with the exception of Germany, this type of recordings without the consent of both parties or recordings of calls to third parties cannot be used for legal purposes, taking into account that it is a violation of the law. and by which you could be seriously affected. That is why it is recommended to notify that you are initiating a recording of the phone call so that the receiver is aware of it.
What are the best applications to record calls from your iPhone?
If you are thinking of being able to record your phone calls, making use of one of the iPhone applications may be a good option, especially when most of these Apps emit a kind of alert so that both people know that a recording is starting, This way you can avoid legal problems due to improper use when you want to record said call without the consent of the other party.
If you are thinking of using some of these Apps for call recordings, here we bring you the 4 best ones so that you can carry out this in an easy and safe way.
TapeACall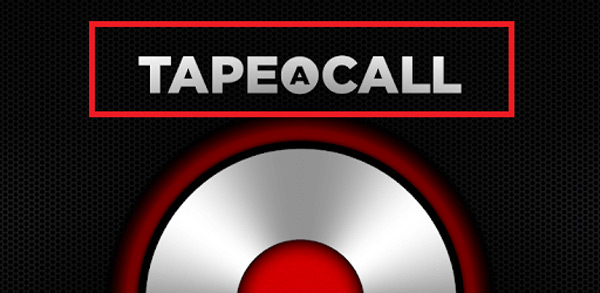 This is one of the most used iPhone App nowadays thanks to the fact that it offers a very complete and easy-to-use service. This tool will allow you to record both outgoing calls and incoming calls without any problem. However, you must bear in mind that this application does not issue any notification to the receiver that a recording has started in the call, which according to the law of your country could cause you some inconvenience.
Burovoz

This App is considered one of the best for its benefits, since it allows you to record both outgoing and incoming calls under legal security, which would prevent you from having some kind of problem with the law of your country. In addition, all calls recorded under this system may serve as evidence for any type of judicial process. However, to be able to make use of this application constantly you will have to make credit recharges. It is important to mention that this mobile application is only available for Spain and is also available in  Catalan.
Call Recorder Pro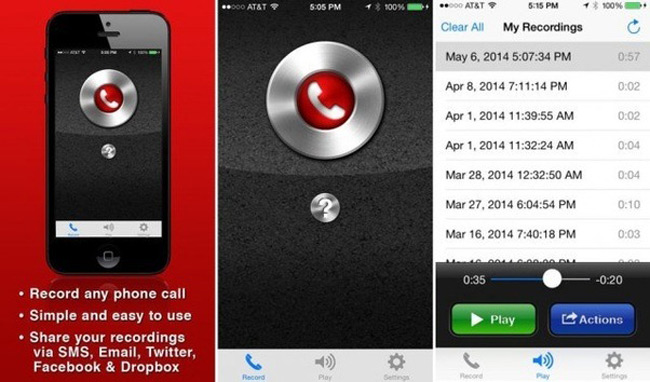 This application will also allow you to make recordings of incoming and outgoing calls without much problem, in terms of its operation it is very similar to Google Voice. Call Recorder is considered a very reliable platform which will allow you to download and share these recordings. But to be able to use it, you have to pay a fee which is between $ 10 for only 300 minutes of recording, there are also plans of less minutes where its value decreases.
Call Log Pro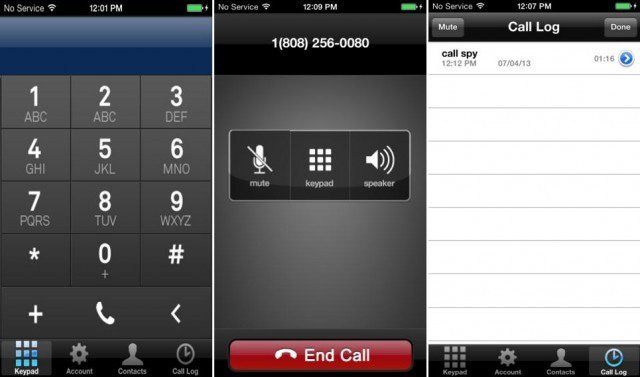 This App is considered one of the best for iOS devices, it is very effective when you want to make a call recording. In addition, this application gives you the possibility to make several purchases to improve its service. In its trial mode, it offers 2 minutes of recording totally free. Like