software
How to put tick or check in an excel spreadsheet? Step by step guide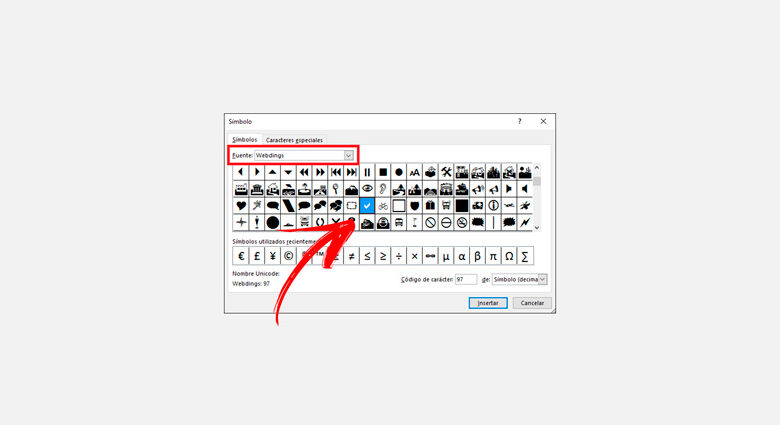 Symbols that can be added to a Microsoft Excel spreadsheet are necessary when there are different people reviewing the document . So each user can put a personal brand.
Few people know how useful these characters are in Excel . That is why, in this article, we will talk about the steps you will take to incorporate a symbol.
Do not miss anything, since we will explain each secret in detail so that you do not waste time when using the symbols and you can become an expert in the use of Excel.
Steps to insert a tick or check in a Microsoft Excel data table
When you want to insert a tick symbol, or also called a check, in a data table, you will have to perform these steps:
Place the cursor in the cell in which you want to mark.
Go to the "Insert" menu and then click on the "Symbol" option .
Next, click on the "Symbols" tab .
Click on the arrow located at the end of the "Source" field to display the menu.
Select the option "Webdings" and click on it.
Look for the tick symbol and click on it.
To finish the task, you will have to click on "Insert" .
Learn how to insert any symbol into an Excel spreadsheet quickly and easily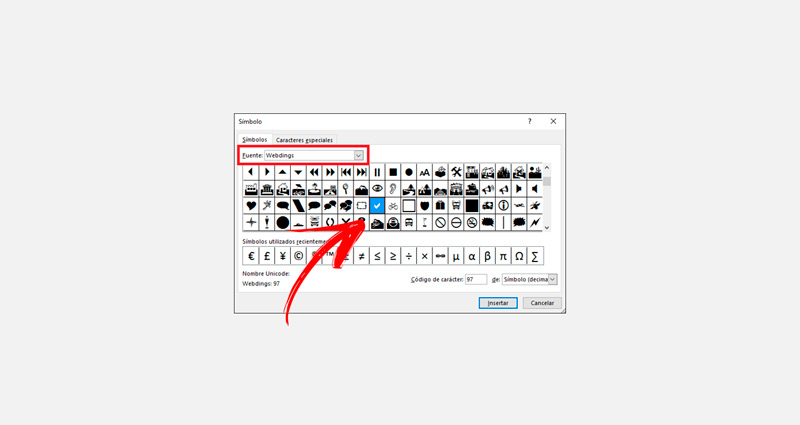 In case you want to insert another symbol in a spreadsheet, you should do this guide:
When you are in the "Insert" tab and you have clicked on "Symbol", you will be able to choose the "Symbols" section .
You can choose any type of "Source" by clicking on the drop-down menu.
Then you will be able to choose a subset in which you will have the possibility of finding letter symbols, bullets, extended characters and many other functions.
Click on "Insert"
If you choose the "Special Characters" tab, you will be able to choose formats that are intended for spacing, hyphens, paragraph characters, replace from left to right and vice versa, among other characters.