software
How to put emojis and icons on discord to make your conversations more fun? Step by step guide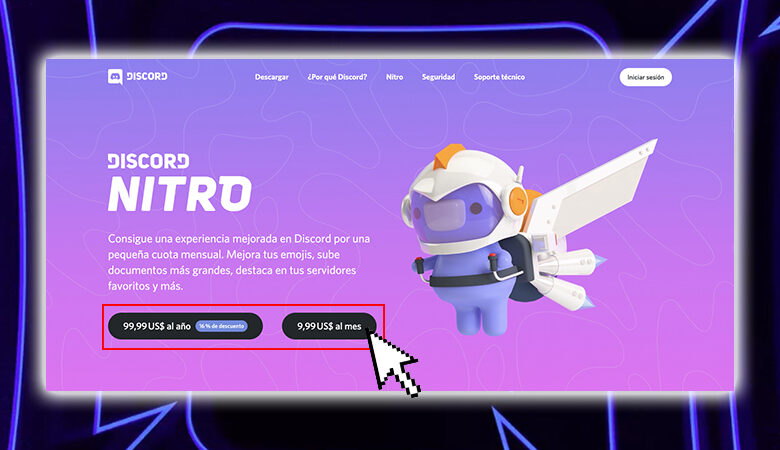 The use of emojis and icons is ideal to give greater interactivity in conversations with people. For this reason, more and more users are using them frequently in their interactions with others.
In the case of the Discord app, there are a large number of functions that you can enjoy. Added to that, there is the option to insert emojis to make conversations more informal and entertaining.
If you don't know how to do it, pay attention to this post. We will show you the step by step about How to put emojis and icons in Discord to make your conversations more fun? . Apart from that, we will explain what Discord Nitro is and how to contract the subscription.
Learn step by step how to use Emojis and icons in Discord and make your conversations more fun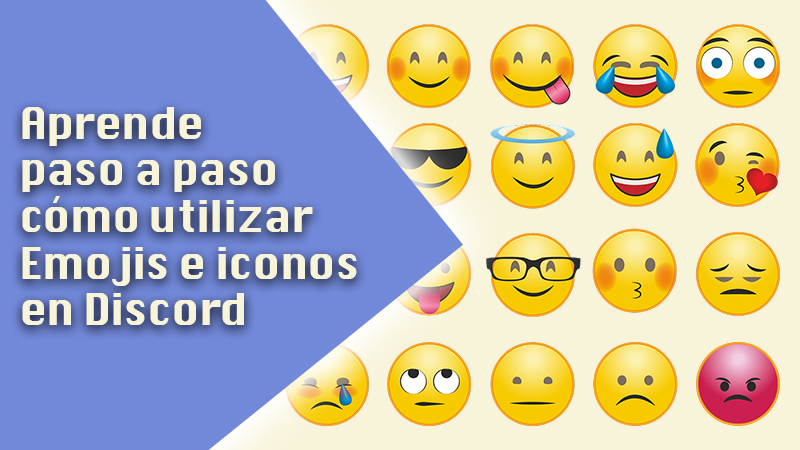 Once you enter the platform, you have access to different types of emojis that you can use . For example, there is the traditional version, the wumboji and there are even custom emojis.
To learn how to use each of them, read on:
Send an emoji
Adding an emoji to a Discord message is very simple. All you have to do is locate yourself in the text box and, on the right side, click on a gray icon with an emoji . Clicking there opens a window with all the available emoji types to select from.
An interesting fact here is that you can filter them with the help of the buttons at the bottom of the selector. Also, if you want to select several at the same time, hold shift + left click . Sometimes, you will appreciate that there are servers where there are emojis that are shown in gray. This means that you do not have access to use it on other servers, or it is simply an animated emoji. If you want full access to them, you can subscribe to Nitro or Nitro Classic.
Wumboji
This is a very interesting emoji classification. Their main characteristic is that they grow in chat . In case no text is placed and these types of emojis are added, they will explode in size in the message so that everyone can see it. Regarding its use, Discord specifies that a maximum of 27 wumbojis can be included in a message. Also, in Compact mode, its incorporation is not allowed.
Custom emoji
Apart from the standard emojis, it is possible to incorporate custom emojis in your services and synchronize with your favorite streamers, with the aim of also using theirs from integrated Twitch . To be able to enjoy the functionality, you must have the permission to manage emojis or to be the owner . In this way, it is possible to incorporate a total of 50 custom emojis. The procedure is: go to the Server Settings section and then tap on Emoji to include them.
Some points to consider regarding this issue are:
The names given to the emojis must have a minimum of 2 characters and must only be alphanumeric and underscores.
If you want a better resolution, it is recommended that they be a maximum of 128×128 pixels . However, they will be changed to 32×32 pixels. Regarding its weight, it must be less than 256kb.
Finally, regarding custom emojis, Discord specifies that they can only be used on the server where they have been uploaded, unless you have Discord Nitro . In case you try to enter it on another server without having the Discord Nitro subscription , only the text code will be displayed. If you try to select it directly in the chooser, the following message will be displayed: "Get Discord Nitro to use animated and custom emojis anywhere . "
Discord Nitro Enhanced Emojis How much does this special subscription cost?
The main features of Discord will always be available to you. However, for those who want to improve their experience, the Discord Nitro subscription is definitely worth signing up for .
Here are two main classifications, Nitro Classic and Nitro:
Nitro Classic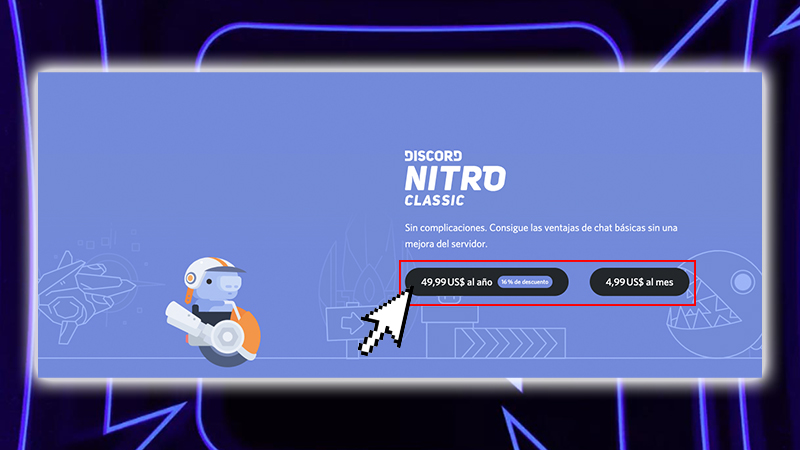 This first subscription is priced at € 49.99 per year, or € 4.99 per month. The interesting thing about this option is that it offers a series of improvements in the streaming service.
In summary, the following can be highlighted:
Use an animation as your profile picture.
Select your own label of Discord.
Enjoy custom emojis .
Videos of high quality .
Improve file upload limit from 8MB to 50MB.
Offers a badge that is displayed on the profile.
Nitro
This is the most expensive subscription, because it offers another series of very interesting features. Their prices are 99.99 euros per year, or 9.99 euros per month. It offers all the benefits of Nitro Classic, plus access to a 97-game catalog .
Apart from that, with the passage of time they can unlock another series of advantages for all users of the server:
Customization of the server through a banner or with a "vanity URL" .
Two server boosts .
High resolution videos with live broadcasts.
Ability to share files with a maximum upload size of 100MB .
Special badge in profile.