software
How to protect cells in microsoft excel from being modified? Step by step guide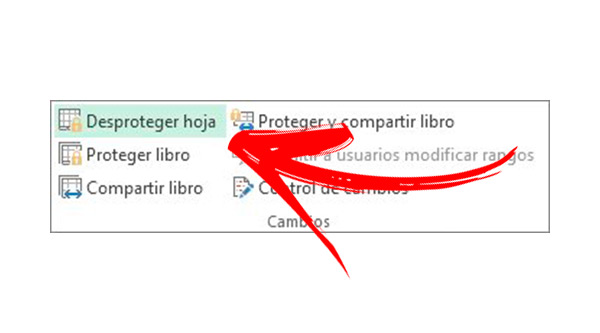 Microsoft Excel has become the spreadsheet par excellence. Although this is a considerable advantage , it can also be a critical point if you want to share your data, since other users can modify your information and thus misrepresent the results.
To solve this problem, you can protect the entire content of a spreadsheet . This will make others have limitations when it comes to editing the processed data. This task can be done through a procedure that we will explain in this article.
We will also talk about how you can remove all the protected cells that an Excel spreadsheet has . And if you want to become an expert on these topics, keep reading, we will show you other alternative apps to Microsoft's.
Steps to lock a cell or section of worksheet in Excel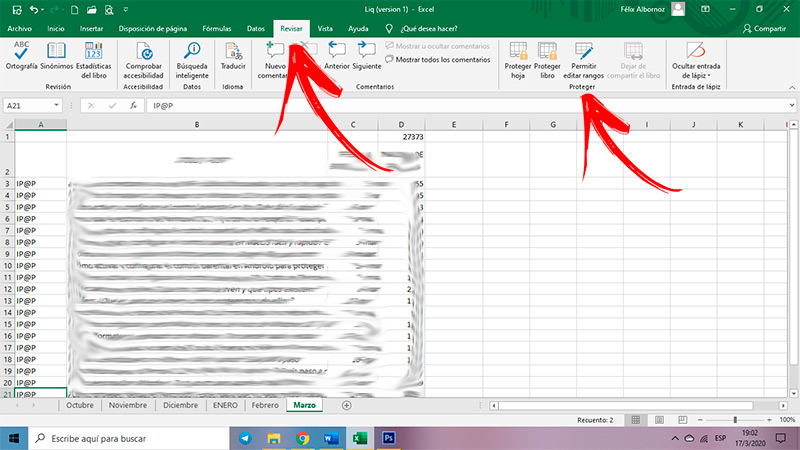 The first thing to keep in mind is that you will be able to protect a cell or a section of the spreadsheet and you will only be able to unlock it by means of a PIN that only you will know. So it will be necessary that you do not forget the access password, since you will not be able to edit the Excel spreadsheet in the future, no matter how much you share with another user or copy and paste creating a new one.
When you want to protect a cell in a section of the sheet, you will have to follow these steps:
Select the area you want to block.
Next, go to the "Review" tab .
Click on the "Protect sheet" option . This will prevent other users from making changes you don't want.
A menu will be displayed where you will have to enter a password to unprotect the sheet in the future.
You will be able to protect all the content of the cells, if you enable the option "Protect sheet and content of locked cells" .
On the other hand, if what you want is to attribute some functions to other users, you will have to check different options that are within that menu. For example, insert rows or columns, include hyperlinks, delete rows or columns, or use autofilters.
When you have finished with this task, you will have to click on "OK" .
You will have to type the password again to confirm it and finish with the action.
In this way, when other people want to carry out a task that you have not assigned them as the author, a message will appear indicating that the cell or graphic is protected.
There is another way to protect a cell:
Select the cell, or all of them, that you want to block.
Go to the "Home" tab .
Find the group "Cells."
Click on the "Format" option .
When the menu is displayed, you will have to choose the "Protection" section and then click on "Protect sheet".
Then, you will have to write the password that you want to incorporate into this format, assign functions to other users and re-enter the PIN to finish the block.
What if I need to modify it later? Learn to unlock cells in Microsoft Excel step by step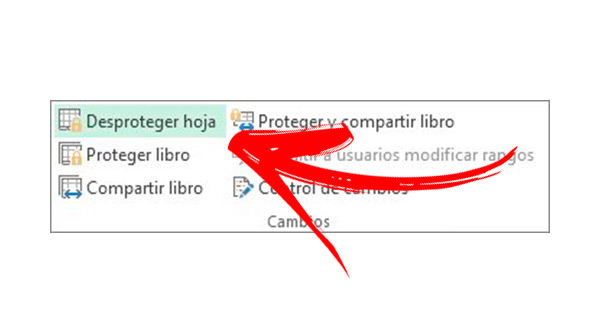 When you want to modify a cell or page that is protected you must enter the password. For that you will have to follow the guide that we show you below:
If you want to unlock the entire sheet, you will have to select with the pointer the triangle that is between column A and row number 1 . When you click on that area you will see that the entire spreadsheet will turn gray. Another way you have is to press "Ctrl + E" . This will select only cells that are not empty.
Next, you will have to choose the "Home" tab and click on the "Cells" group so that you can find the "Format" tool .
Go to the option "Unprotect sheet …" .
Enter the password and click on "OK . "
You can also unlock a cell as follows:
Go to the "Review" tab .
Find the group "Protect."
Click on "Unprotect sheet".
Write the PIN and then "OK."
You must bear in mind that when you unprotect a cell, or a set of them, the entire sheet will be unlocked. Therefore, if you want to keep the rest of the document protected, you must follow the steps mentioned in the previous section to block other users' editing content.
List of Best Excel Alternative Spreadsheet Apps
Microsoft Excel is not the only tool with which you can work with spreadsheets. There are also other alternative programs that have highly developed functions for users.
Here are the best alternative Excel spreadsheet apps:
Google Sheets
You will have the possibility to create, edit, share and protect the entire spreadsheet in a simple way. You will be able to work in the cloud, since this tool developed by Google allows you to host all the data in Drive.
It is free and you only have to access it through a Gmail account. It has graphics and functions that will allow you to work from a computer or from any mobile device.
The predesigned templates have a wide variety of themes, so you can choose the one that best suits your needs and incorporate the data with very simple steps.
Numbers
This app is a spreadsheet developed by Apple . It is designed to be used on Mac computers and mobile devices with iOS operating systems. With this tool you will be able to perform calculations, insert tables or work directly with predesigned templates that will help you to have a better aesthetics in the result in the information presentation.
It has mathematical, statistical and financial functions . The latter being highly valued by users, since the Present Value function considers the start day of the loan, which other applications do not, thus generating some technical inconveniences for users.
Apache OpenOffice Calc
This open source program has the advantage that it is compatible with Excel and can be used on any computer or mobile device. Its functions are easy to learn and intuitive, although for more expert users it presents some limitations, since it does not have all the functions that Microsoft software has.
It allows you to make graphics, with simple controls, which are easy to export to any other program. It has special functions such as the smart addition button or the conditional functions that can be used by pressing a single button.
It is ideal for calculating the profitability of investment projects that are simple and have expired periods.