software
How to lock your computer screen with windows 10 fast and easy? Step by step guide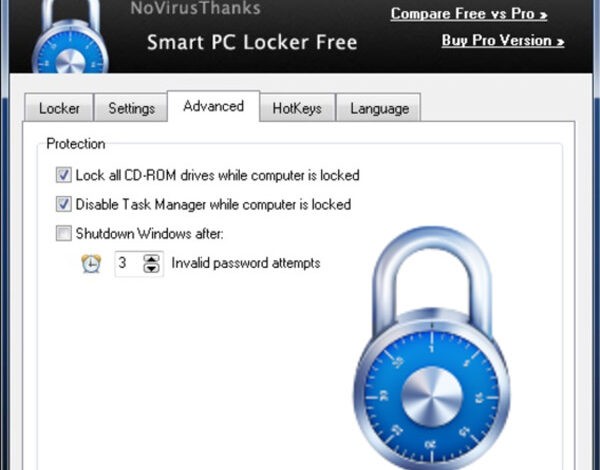 In general, W10 offers a tool that will allow you to lock your computer screen whenever you want, a way to restrict access to it whenever you are away.
It is very common that we spend many hours using the computer either for work, study or leisure, but on many occasions we have to get up from the computer and we do not want to close the information we have on it. In these cases, it is best to lock the screen and thus prevent others from accessing our information.
In this way, here we are going to show you what are the different ways that exist so that you can begin to restrict access to your PC every time you are absent from it.
Why is it good to lock your Windows 10 computer screen? Profits
The purpose of this tool is to be able to provide greater privacy and security to the user when they have to leave their PC. That is why it allows you to activate a screen lock or login function, which will help restrict access to third parties and thus prevent theft or loss of data .
Being able to avoid all this is essential for anyone, especially if we know that we store very valuable information on our computers . On many occasions, for reasons of convenience, all important data is usually stored in the same place or computer, since it becomes a simpler and easier way to access all our files. But, having everything in one place can also become a very dangerous weapon if data is lost or someone else gets into it.
That is why Windows 10 has this type of procedure that will help you avoid any danger to your computer, especially when we handle computers that are used by different people or are in the work office .
Therefore, doing this will offer you the following benefits:
It will help you have greater privacy and security with your personal documents.
You will avoid the entry of third parties to your team.
Avoid theft or loss of information caused by third parties.
Stop your work without being affected in those moments where you have to do a different job.
It helps you protect all content stored on your computer.
Lock Screen vs Hibernate vs Suspend How are they different and which is better for the team?
The computers of the Windows operating system generally offer different ways to turn them off in those moments when we have to stop using it, but we do not want to turn off the computer completely or completely close the information we have on it . This is how we can find the options of "Hibernate" or "Suspend" and to all this you can add the functionality of blocking the computer screen .
Hibernate
In this case, when we speak or refer to hibernation, it is about letting all the programs be saved on the hard disk so that the PC can turn off completely. This will help keep you from consuming more energy while the machine is not in use. At the moment of turning it on, the system will take care of recovering all the programs that were in use as they were left the last time. However, the boot will be a bit slower .
Lay off
But, if we decide to suspend the computer then we are only turning the computer off halfway, that is, it will go to a low power state . In these cases, only a part of the device is turned off while a part of the memory remains remembering the information contained in it. To restart, you simply have to press a key and the startup will be much faster than with the previous process.
Taking into account the two previous processes, neither of them provides security to your data and files stored on the machine, especially since anyone will be able to access the computer simply by pressing a key. So, this is when we can opt for the lock screen or login tool . This will help you maintain your privacy and prevent anyone else from entering your computer when you are not there.
Therefore, if you are looking to have greater security with your documents, the most recommended in this case is to use the login lock.
Easy and fast steps to lock your computer screen with W10
Taking into account all of the above and the importance of this tool, then here we are going to explain what are the different methods that we can carry out to start performing this process on your Windows 10 computer in an easy and fast way.
With keyboard
The first method that we present to you is perhaps the easiest and fastest to perform, it consists of using a combination of keys to lock the PC screen.
To do this, follow these steps:
The first thing will be to simultaneously press the "Windows + L" keys .
The computer will then lock up and a lock window will appear .
To be able to unlock it, simply press any key and enter the previously established password or PIN .
With Dynamic Lock
Another way to do this is through Dynamic Lock, which has become one of the most recent features in the Creators Update edition . This function is linked between the equipment and the smartphone which is used through Bluetooth .
This whole process consists of creating a bridge between the smartphone and the computer, so that when the device is moved away and the machine does not detect reception by the terminal, the W10 system will automatically lock up .
To do this, you must perform these steps:
In order to access this new Dynamic Lock function, you need to enter the W10 "Settings".
Then enter the "Accounts" section.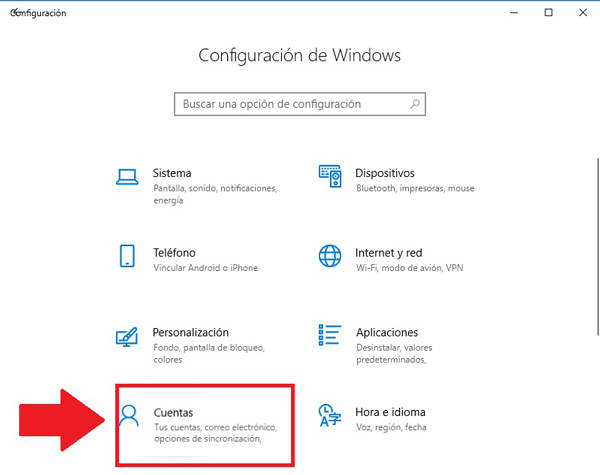 There you select the "Login Options" section.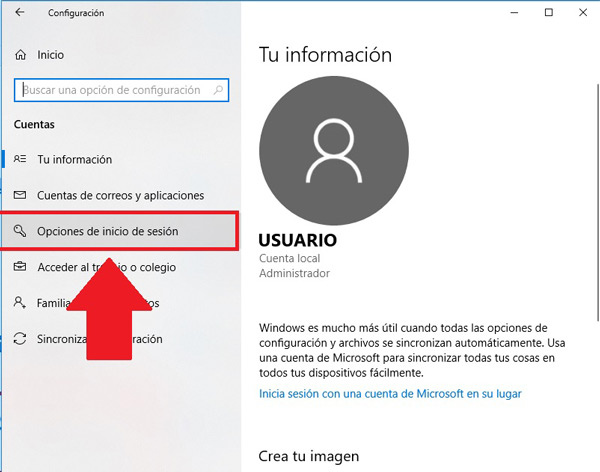 In the new window that appears you'll have to activate the switch to "Dynamic Lock".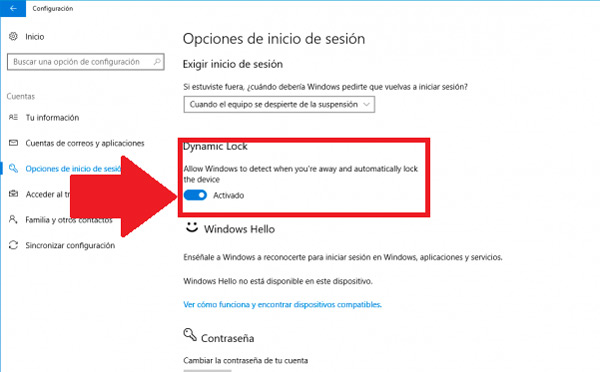 However, it is important that Bluetooth has been configured before activating it on the mobile phone . To do this, simply follow this path: "Settings"> "Devices"> "Bluetooth" .
With screen protector
In the case that you do not want to be doing any of the two previous steps, then you can use one of the more traditional methods of this operating system . It is about defining a specific time of inactivity where the PC will lock itself automatically.
For this, it is necessary that you follow each of the following instructions:
Enter the option of the "Magnifying glass" in the start bar and there write "Change screen saver".
You can also access it through the following path: "Control Panel"> "Appearance and Personalization"> "Screen".
Once you log in, a window will appear where you will carry out the following steps: The first thing to do is to check the box "Show the login screen when resuming".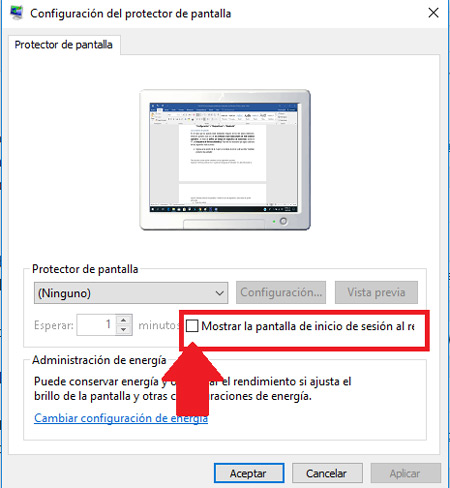 Next, the time that must pass for the computer to be blocked by not detecting any type of activity is defined .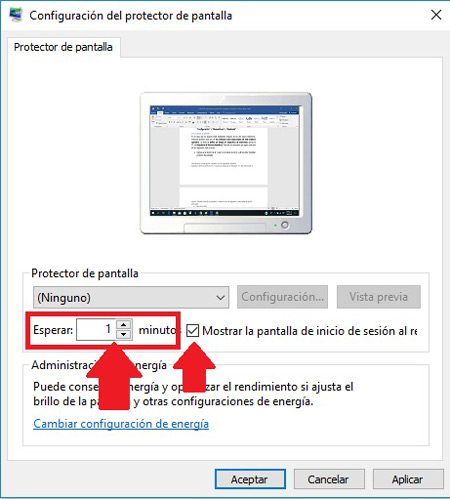 In the case that you want, you can define a style of the screen saver.
Once you have completed all this, the next thing to do is to click "Apply" and then "OK."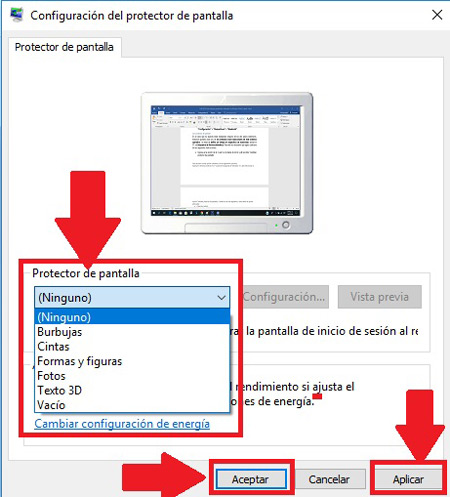 With a free Bluelock tool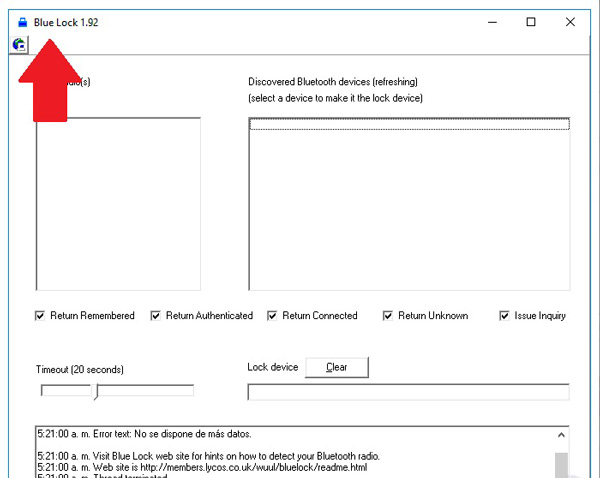 It is also possible to do this through some tools that we will find available on the Internet and which will help us to restrict third party access to our PC. In this case we present a program called Bluelock, which you can download completely free for Windows.
Bluelock works specifically with some type of Bluetooth device where it allows users to set a time period for the computer to be locked. As for its operation, it is very similar to Dynamic Lock, where it consists of associating another device so that this is done automatically.
Can the computer be programmed so that the screen locks when I stand up from my chair? How to do it
It is possible that for some reason you get up from your PC and forget to lock it before leaving, which can be a big problem if other people are near the machine. In these cases it is possible to perform a method that allows the PC to lock up after you get up from the chair .
For this Windows Hello uses a mobile phone that is paired with the machine so that it can automatically lock it shortly after the range of the wireless connection is lost . In order to configure this, you need to pair the smartphone with the computer and select the "Dynamic lock" box.

To do this, follow these instructions:
To begin you must pair both the phone and the PC via Bluetooth.
Then on the computer select the "Start" button.
Now go to "Settings".
There select the "Accounts" section.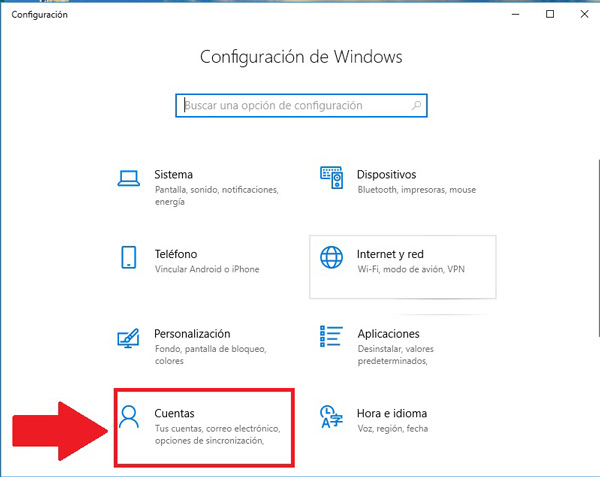 The next step will be to select "Login Options".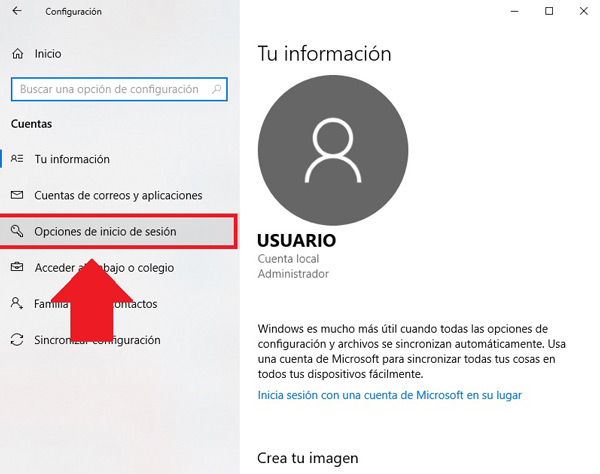 Now in the Dynamic Lock select the box "Allow Windows to automatically lock your device when you leave."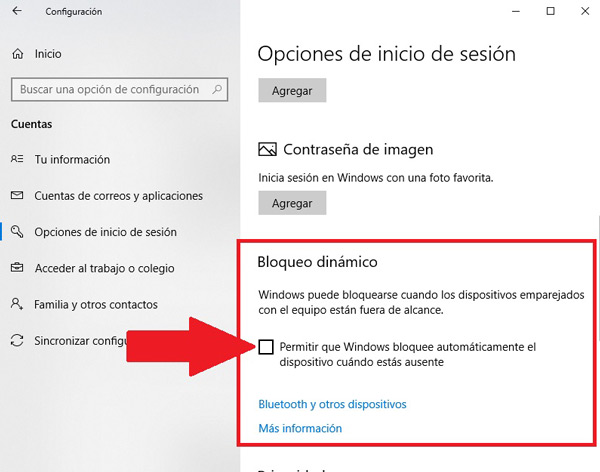 In this case you have to take your smartphone with you when you leave the machine and it will  automatically lock after it goes out of Bluetooth range. 
List of the best programs and tools to lock the screen on W10
As mentioned above, there are some tools available on the web which will also help us restrict access to W10 and thus prevent third parties from accessing our private information .
Therefore, if you are one of the people who do not like to perform methods within the operating system, but on the contrary, they prefer to make use of some softwares.
Here is a list of the best programs and tools so that you can start doing this:
Lock My PC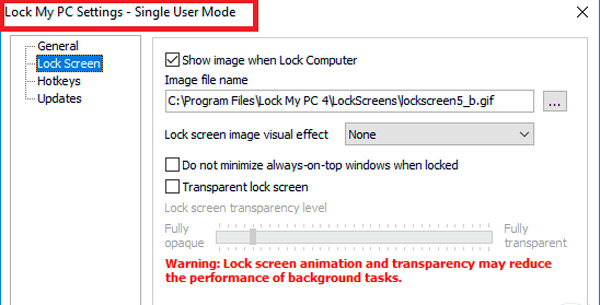 This tool gives you the ability to keep each of your data securely and privately on your PC. It stands out for being a very easy to use, powerful and compact tool whose main mission is to block against unauthorized use .
In this way, leaving the machine alone will no longer be a problem, since at the moment of inactivity the program  deactivates  any hotkey, as well as the mouse, blocking all the CD / DVD ROM doors preventing any other user from having some kind of access. For this, you will need to create a security password .
Predator
Predator has become one of the most reliable and safe applications to install in Windows 10. This program uses a USB memory as a means of accessing the system when it has been blocked. In this way, the machine can only be entered if the unit has been connected to it.
This has been considered one of the safest and most reliable ways to keep any type of data stored on the computer away from any type of intruder. To activate it, we will simply have to disconnect the memory and the entire system will automatically be restricted.
Smart PC Locker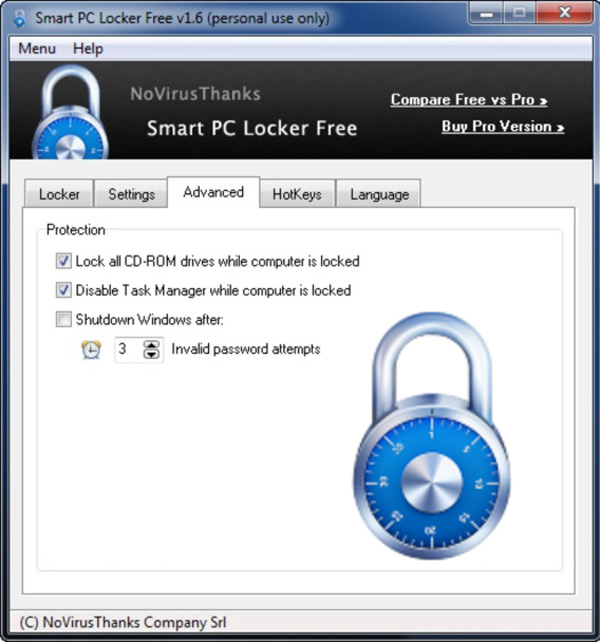 Smart PC is cataloged by most of its users as a very effective and safe program when they want to restrict other people's access to your computer. A tool that will allow you to have control over all your information, thus preventing the entry of people outside your PC .
As for its operation, it is very simple, you will have to create a security password with which you can enter each time the machine is placed in suspend or hibernate . In addition, it includes a security reinforcement that will help you have a quiet experience, where only you will be the one who has access to your equipment .