software
How to insert to column in a microsoft excel document? Step by step guide
One of the advantages of working in this Microsoft program is that it offers you a large number of tools and functions that allow you to create professional spreadsheets very easily and quickly. In general, when working in these spreadsheets it is necessary to insert different elements into them.
Among the most common elements that are inserted are often the rows , cells and columns, the latter being one of the elements more employees. All this will allow you to edit and create your fully customized Excel files.
In accordance with this, here we are going to explain what are the steps that you should take into account when wanting to insert a column to your worksheet . For this, it will be necessary that you follow each of the steps that we are going to teach you below in detail.
What should we take into account before adding a column in Excel?
When you want to add a column to your spreadsheet, you should bear in mind that if you have other information added there, it could be affected . Especially what are formulas and functions . The best thing to do in these cases is to insert these elements at the beginning, that is, when no other information has yet been added to the sheet . This will prevent your information from being changed or simply out of order .
Steps to insert a column into a Microsoft Excel spreadsheet quick and easy
Taking into account everything mentioned above, the following will teach you how to insert a column in your Excel worksheet . Keep in mind that this procedure is quite simple and quick to do.
To do this, follow the steps that we will indicate below:
The first thing you should do is enter Microsoft Excel.
There you will establish all the necessary data in the spreadsheet.
In the case that you want to add a column, you must bear in mind that it is always going to be added to the left side of the box that you have selected. In the example that we show you below, you can see the months from January to June, but between April and June,  May is required . In this case, a column must be added to complete said month .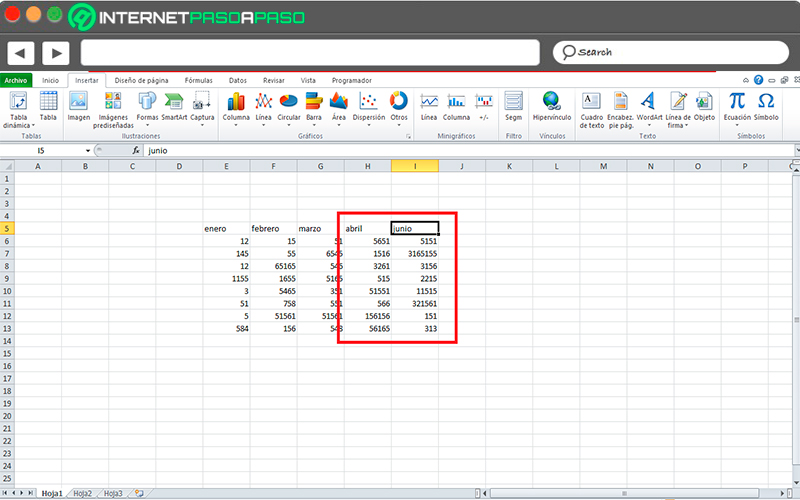 To do this, select the "June" box and right click with the mouse, there select the "Insert" option .
A box will appear with four options, in this case select "Insert a whole column" and click "OK".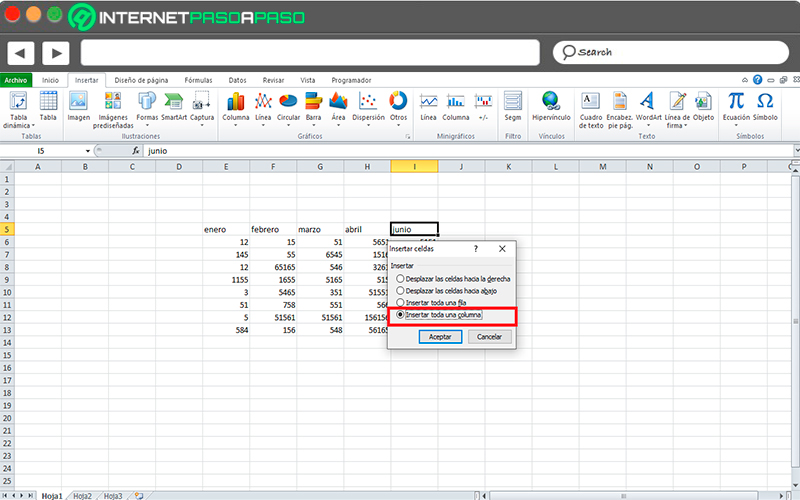 As can be seen in the following image, a new column has been inserted on the left side of the selected box. In this case, the "May" column can now be created in the Excel spreadsheet .