software
How to insert clip art into powerpoint presentation slides? Step by step guide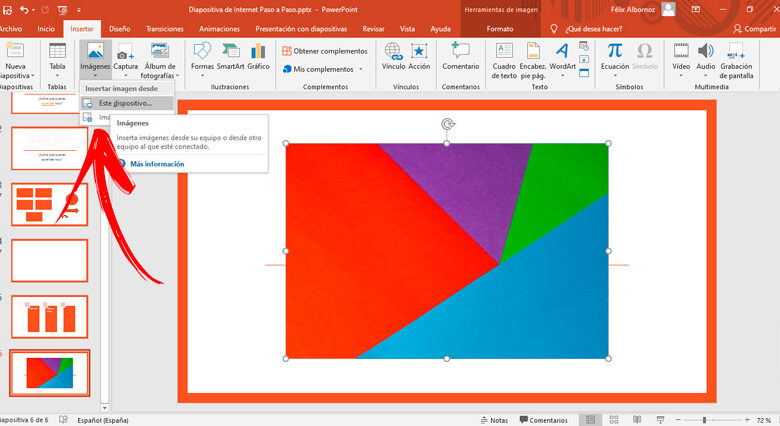 When you have to make a presentation you will need to create slides that reinforce the ideas that you present in a clear way. The best thing for this is to insert the clipart that PowerPoint offers you .
In the paragraphs of this article you will learn a guide on how to insert a clip art easily . This will help you to ensure that the slides you make in your presentations have a professional format and attract the attention of your audience.
If you want to know more, you just have to read until the end to know what are the formats and dimensions allowed for images in PowerPoint . Check out.
Learn step by step how to insert clip art into PowerPoint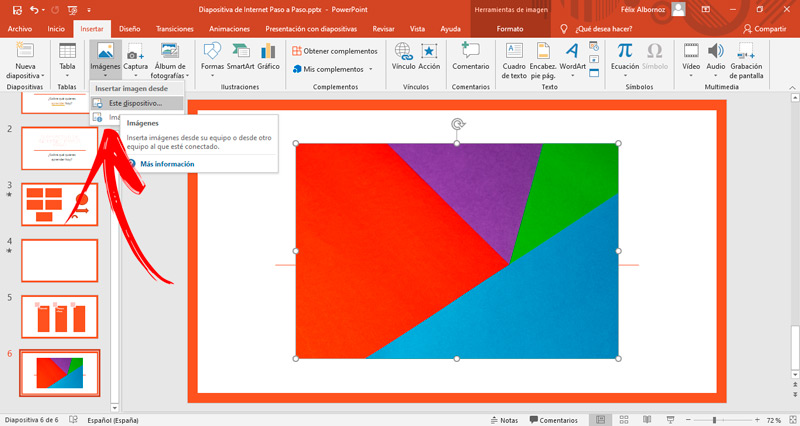 To insert a clip art image in Microsoft PowerPoint you will have to follow this guide:
Go to the Insert tab .
Look on the ribbon in the Pictures tool group .
Select the Images function and then click On this device (if you have the image stored on your computer) or Online Images (when you want to download an image from the Internet).
If you do it through the device, the file explorer will open in which you will have to choose the location of the image.
Select it and click OK .
Then you will have to edit it to improve its size and other aspects.
What are the formats and dimensions allowed for images in PowerPoint?
The supported formats for embedding an image in PowerPoint are: BMP, GIF, JPEG, PNG, and TIFF. While the maximum dimensions that you will have to use in the images are: 500 x 690  pixels  or 17 x 24 centimeters .