software
How to hide rows and columns in my microsoft excel spreadsheets? Step by step guide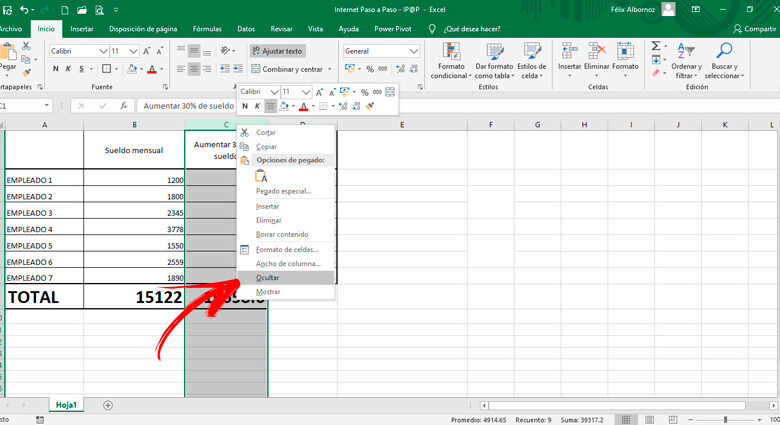 A Microsoft Excel template, being divided into columns and rows, presents some complications when it is necessary to expose works in which not all these elements are necessary for reading, but they are necessary for formulas .
So if the rows and columns are eliminated, the formulas are lost and therefore the numbers are misrepresented . To solve this problem, you can hide these items quickly and easily.
If you want to know how to do these steps, we invite you to continue reading this post . In addition, we will show you why it is necessary to perform this task.
When is it necessary to hide a row or column in a spreadsheet?
You can hide a row or a column when they have auxiliary calculations and formulas that are necessary to expose the other cells, but do not help to have an easy reading of the data that is in the sheet.
You can also hide these items when you need to convert the sheet to a PDF to share that information with others . Finally, each time there is a variable of a value in a formula, but it is not necessary to include it within the report, rows and columns can be hidden.
Steps to hide a row or column in an Excel worksheet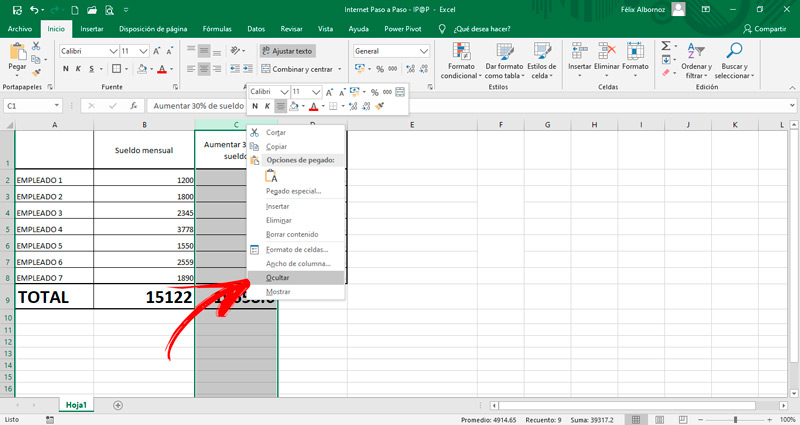 If you want, I do not see columns or rows within a Microsoft Excel workbook, you must follow the steps that we will indicate below:
Row
To hide a row you must follow this process:
Click on the row number you want to hide. Or, press "Shif" and the space bar at the same time . You will see that the row has been selected.
Press the right mouse button and choose the "Hide" option .
Column
The steps you will have to do to hide a column are the following:
Click on the column number you want to stop viewing. You can also do it by combining the "Ctrl" keys and the space bar.
Right click and choose "Hide" .