software
How to free up storage space in windows 10 to extend the life of your ssd? Step by step guide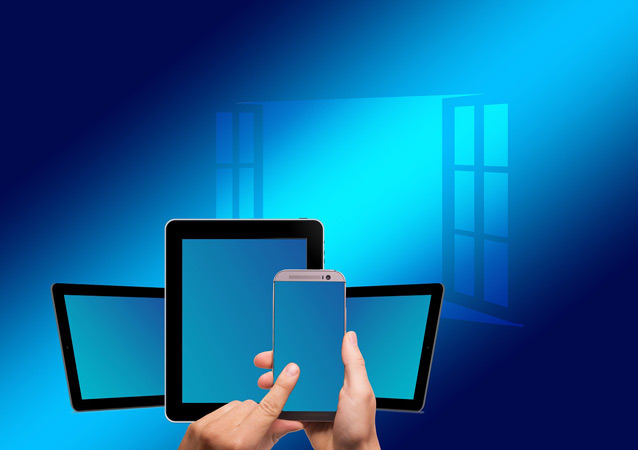 Clearing the storage of our hard drive in a Windows 10 operating system is one of the tasks that should take the least time and, perhaps, it is the one that we do the least regularly.
When we clean our computer of junk files, we will notice the great benefits of using this tool, for example, the performance of our PC will be much higher than before having deleted this kind of files.
This will not only benefit the different components of our computer, but also ourselves, since the user experience will improve considerably. Next, we will show you what are the benefits of cleaning an SSD and also all the files that we can erase without fear of making mistakes.
Why is it important to clear your hard drive storage regularly in Windows 10? Profits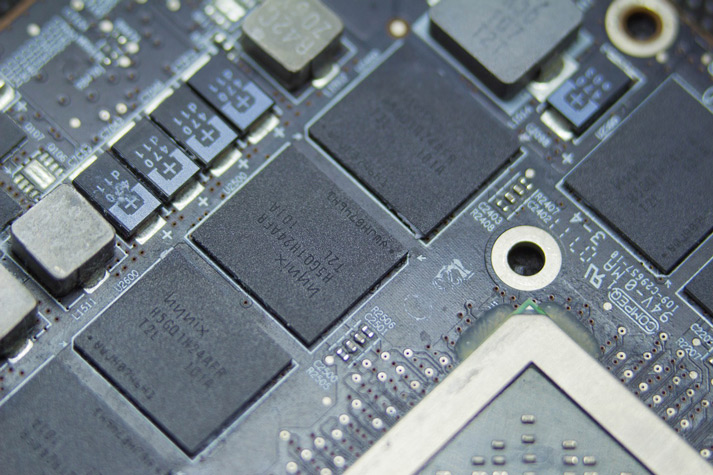 Inside our computer it works in different applications together with the operating system. Each one of them to work properly, they need space to generate security files and thus provide us with a correct experience as a user of our computer.
What these applications really do is use those security or backup files and once they no longer need it, they leave it installed somewhere in the different folders that make up our execution program .
In addition to this, the operating system is another factor that generates junk files since it, like applications, need supporting data in order to function efficiently.
A very clear example is when we send a document to be printed in which a temporary file is generated for the software in the printer. Once we have finished printing, these data will remain in a useless folder .
Another case is, when we download to our computer, those files are saved in parallel in the download folder, being that they can be given another location and eliminate duplicate or backup files.
The other factor to take into account as a generator of junk files is the browser, since it generates not only browsing history but also data that is stored in the cache.
These are used by the different websites to remember our identities such as accounts or passwords and also to provide us with the settings that we have previously chosen.
All these data can be deleted, since they simply generate a comfort in the user experience so that, if we do not mind recording the operations, each time we enter, we can reload all the data.
In addition to this, there are the files that are used by third parties that serve to steal our data and preferences in order to later generate invasive marketing actions.
For all this, when we erase our hard drive we are generating great advantages that we detail below:
It will increase one more layer of security to our data, because by eliminating temporary files we can eliminate viruses such as Trojans that hide in these folders.
The performance of the hard disk will be better, since it will not have to work so much its reading of data and writing, thus generating a better maintenance of the same that will result in a longer useful life.
The RAM memory will be more willing to give us the best data because it will not have to search it will not take so long to find the data that we are requesting as users.
We will prevent the hard disk and the operating system from working with possible errors, since many times it will find similar data of which one is garbage. Therefore, it will take longer and you will be more prone to making logical mistakes.
We will improve our time to execute the tasks since by not having so much data, the experience as a user will be better because it will take less time to get the requested information.
What types of files can we delete without compromising the W10 system and thus free up storage?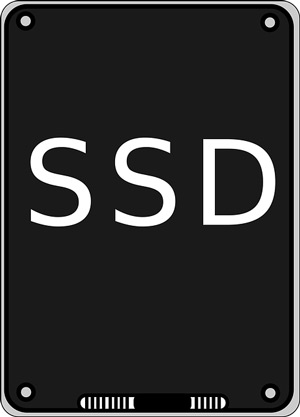 The operating system is composed of a kernel or kernel, which contains all those data that are essential for the operation of the system.
Many people believe that by deleting a junk file they are touching this kind of folder, therefore, they decide to leave everything as it is on their computer and thus obtain poor performance from it among other consequences.
We will present below all the data that we can erase without destroying the structure of the operating system. So that our task can be carried out in a simple way and without fear of making mistakes or irreversible damage, we will identify what these data are.
They are:
Junk Files and Cache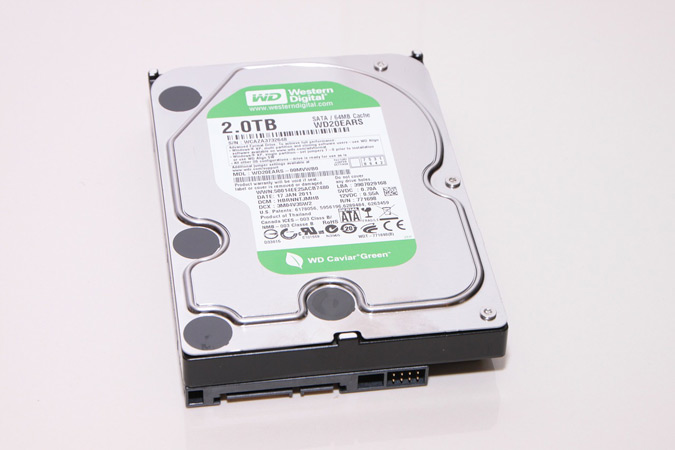 Junk files are those in which all those that were created by the operating system or by different applications and that are of no use to us are found.
In addition, we have to keep in mind that the cache memory which is responsible for serving as a mediator between the processor and the RAM memory is also filled with those data that they consider necessary to have to perform a faster task.
Many times it happens that junk data is housed in this memory therefore it needs to be cleaned. That is, we can clean the temporary files and the cache without any problems .
Programs you don't use
At this point we will have to pay special attention, since we will need to make an analysis in the most objective way possible to determine which are the real software that we use and which are not.
This clarification that we made is precisely because many people refuse to delete applications that they do not use without realizing that they end up harming their team and also themselves as users.
It is for all this that we can erase those programs that we do not use, since the only thing they do is occupy a place on our hard drive or in any storage memory, generating real inconveniences .
Repeated multimedia content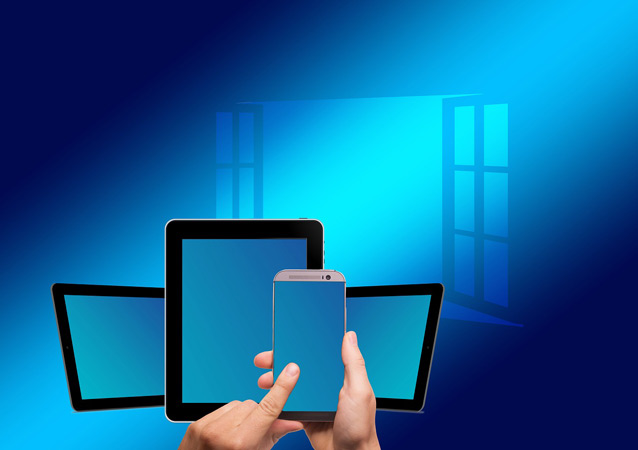 Many applications work by duplicating the photos or videos that serve as security files to be able to generate their development normally.
This happens many times when we receive images and send them through social networks or other platforms and we do not realize that we have generated a duplication of the same image.
As in the previous point, we need to perform an analysis to be able to consciously examine which images or videos are duplicated or similar.
For this topic there are third-party applications that work very well and do the work ourselves. It executes a scan of the entire disk and gives us the possibility to choose those images that are repeated or similar so that we can delete them manually.
Download folder
Although we can consider it as a folder that stores junk files, it is necessary to clarify that all the downloads that we make of the different software or data that we need to download from the Internet are stored in it.
This folder is not very useful since it contains information that we have on another side of the operating system or on our computer, therefore, we will not have problems if we delete it.
Browsing history
Our browser saves all the data that we are making according to the visit we have every day. While it is true that they can help the user experience, it is also necessary to clarify that they take up more space in our storage than what helps us .
Therefore, it is useful to erase all this data periodically as it will not affect our Windows operating system.
System protected files
We call those data that are generated for different reasons and are data that the same operating system protects and we cannot delete in a common way.
There are different alternatives that are useful for these areas, from an internal procedure in Windows itself to third-party applications.
Steps and methods to free up storage space on your Windows 10 computer
According to everything that we have talked about the importance of freeing up space in the storage, we present below the step by step that we will have to do to be able to eliminate the different files.
Clear cache
The steps that we will follow to eliminate the cache will depend on the browser that we use.
Below we detail them for Opera:
Opera
Tools
Choices
Advanced
Record
Disk cache
Empty
To accept
For Firefox browser we make this guide:
Tools
Clean private data
Cache
Clean private data
For the Chrome computer:
More
More tools
Clear browsing data
All periods
We activate "Cookies and other site data"
We select "Cached files and images"
Clear the data
Uninstall a program
To uninstall a program that we do not use, we follow this guide:
We head "Home"
We immediately write "Control Panel"
We click on the first option
We select "Program"
We click on "Programs and functions"
We choose the program that we want to uninstall
We click on it
We select "Uninstall"
We choose "Accept"
Remove duplicate documents
To eliminate duplicate documents we will need the help of a third party application. In this case we will use Duplicate File Finder (below you have the download link).
Once we have this application installed on our computer we have to open it
We go to "Start Search"
All files that are duplicated or similar will appear automatically.
At this moment we choose which one we want to delete and click on "Ok"
Protected by the system
We will follow these steps from the resource monitor:
Start
Resource Monitor
CPU
Associated identifiers
We write the file that we want to delete
Look for
We right click
End process
List of the best programs to free up space on your SSD disk automatically and periodically
As we mentioned before, it is important to have our SSD clean since this way your writing reader will have a better useful life because it will work to a lesser extent.
In addition, by finding the data faster, it will turn less times also prolonging its performance.
In order to obtain a disk in the best possible condition, we have different tools, which we will name below so that we can analyze one by one which are the most important characteristics of them.
CCleaner
When we deal with solid state drives we have to use really reliable applications. CCleaner is one of them, it gives us with very few steps an exhaustive detail of those files that are considered garbage and that many times we try to keep maintaining them for different reasons.
It has 3 lines of packages, one free and two paid versions, with which a quick software update can be included, as well as the Defraggler tool, with which it will make our hard drive work in a more efficient way .
It is also available for Mac computers.
Wise Disk Cleaner
It is a completely free program that will allow us to improve loading speed and better optimize Windows. Among the main functions it has, it offers us a very effective cleaner because it eliminates files that we cannot eliminate with a superficial or simple cleaning.
In addition, it protects our privacy, since it has a powerful antivirus that detects malware and adware.
Auslogics Registry Cleaner
We can find in this software a system and cache cleaner that has different functions that can eliminate unnecessary folders and also provide us with information about the general state of our hard drive.
If we need to, we can configure to perform the analysis periodically, which will provide us with detailed information about the cache and other junk files that can be deleted directly.
In addition, it gives us the possibility to choose whether or not we want to delete certain files manually that will show us in your report.
Easy Cleaner
We can download this simple tool for free that is responsible for optimizing each of the folders that we do not use and that cause our storage to be occupied by them.
The ease of using it is due to the controls that are very simple and that with just a few clicks we can have a disk flawlessly, without the presence of junk files and with a clean cache memory.
Glarysoft Registry Repair
When we need to improve the response time of our cleaner, as well as having a cache that is always clean, free of those junk files, this application is ideal for our Windows operating system.
Thanks to its simple interface, we can clean our computer as if we were professionals, leaving our device with a very good performance and our RAM memory with the necessary data for its correct operation.