software
How to export data as text files in microsoft excel? Step-by-step guide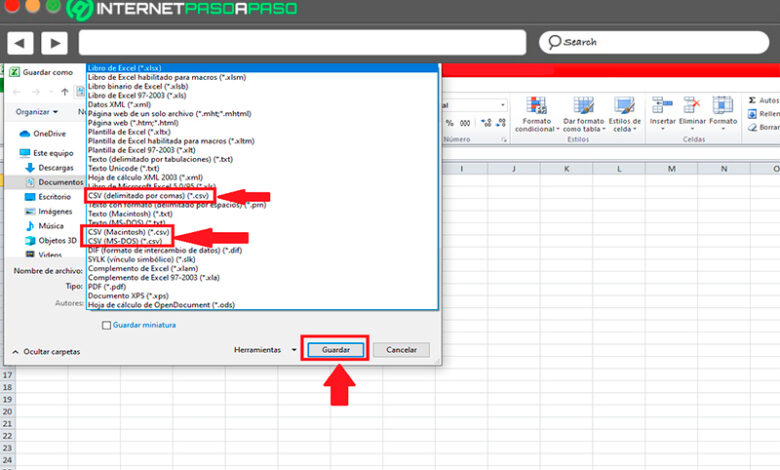 Working with this Microsoft Windows program will undoubtedly provide you with a series of advantages, and it is that it has a large number of tools that will allow you to carry out a large number of functions when working with it.
One of the most frequent reasons for using this software is when you want to work with numbers and calculations, since this will save you a lot of time thanks to all the mathematical functions it offers . However, when you want to save this document, it will always be in .xlsx format, which will not allow you to open it in any type of application .
One of the advantages that Excel offers you is that it gives you the possibility to save your spreadsheets in different types of formats, including as text files. That is why here we are going to explain step by step how to perform this quick and easy procedure, for this follow in detail everything that we will teach you in the post.
What should we take into consideration before exporting our documents as text files?
When working with this software, keep in mind that it allows you to save all documents in .xlsx format by default . But this can become a problem when you want to open this file on another computer or even on your smartphone, since not all programs allow you to do so.
The main benefit that can be obtained when exporting it as a text file, is that these files are one of the most used data exchange methods today. This allows them to be read by a large number of applications that are used in Android, iOS, Windows, Linux and Mac operating systems.
All this is due to the fact that text files do not depend on a single specific tool to be read, but they have great compatibility with any program, even regardless of its version, since for many years they have all been maintained these documents, which allow them to be read with great ease.
Bearing all this in mind, the most convenient and perhaps by necessity the best thing that you can do is to export all the Excel data to a text file, thus allowing your data to be analyzed by any other information system .
Learn step by step how to export your Excel tables as text files
As previously mentioned in the post, being able to export your Excel documents as a text file will offer you a great deal of advantage, especially when you want to open said file on another operating system, computer or smartphone .
This is due to the fact that these text documents have a greater margin of compatibility with other applications . In accordance with all this, here we are going to teach you step by step  how to export your Excel tables as text files.
To do this, follow these instructions:
The first thing will be to enter Excel and create your document, once you have created it and you are ready to save it, you must do the following.
In the upper left part of your window, click on "File", there will appear a drop-down menu where you must select the option to "Save as".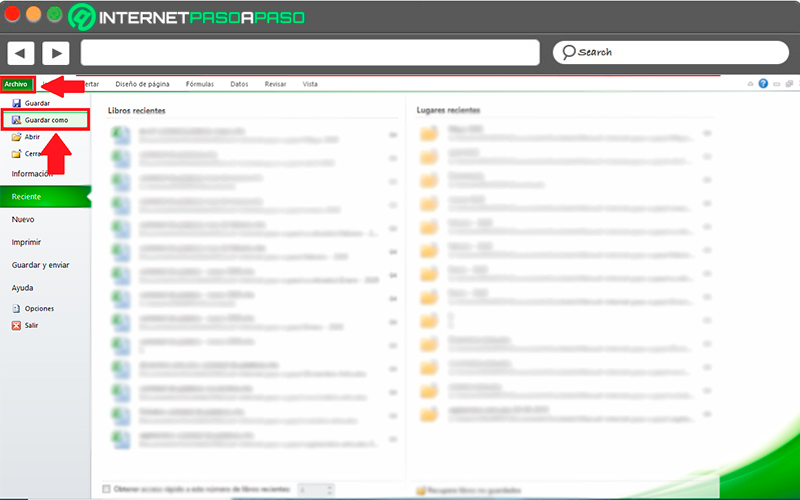 Then "Windows Explorer" will open , the first thing you should do is find the location where you want the file to be saved. The next thing to do is go to the "Type" box.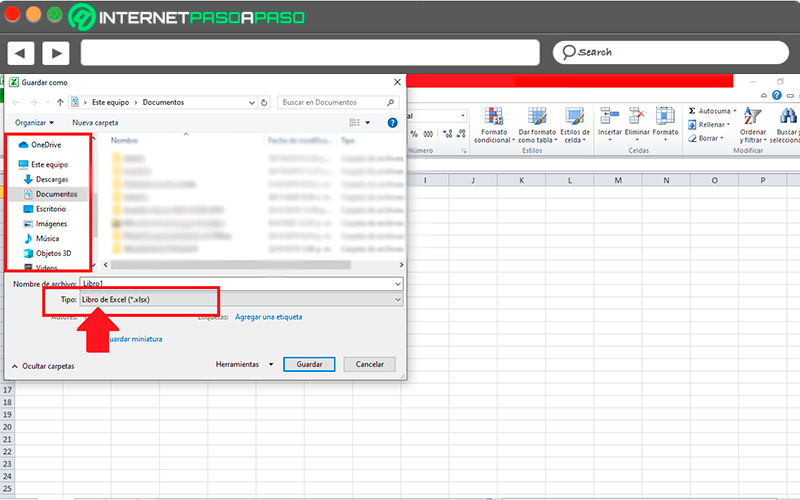 Here you will see a window with all the available formats, you must select CSV (delimited by commas), CSV (MS-DOS) or CSV (Macintosh).
Once you have selected some of them, you must click on "Save".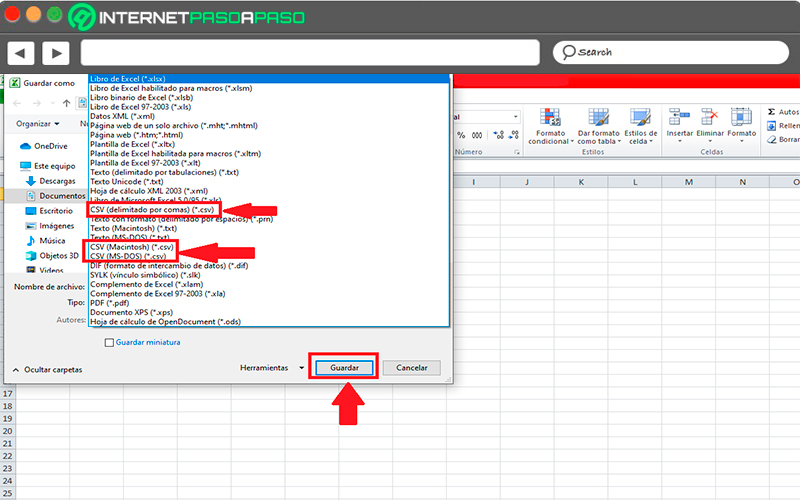 When you have selected this option, your document will automatically have been saved in a text file , so now you can start sharing it or opening it on other computers more easily .